If you didn't already know, almost half of the cars in the US are imported from other places in the world. So why does the US import so many vehicles? What are the most popular import cars in the US, and why are those exact models so sought after?
Why Does the US Import So Many Foreign Vehicles?
If you're looking to buy a car, you will notice that the possibilities are endless. There are always new features, models with better performance, cheaper options, and so on. In the US, cars are considered to be an essential part of an average person's everyday life.
But did you know that almost half the cars in the US are imported from all around the world? And that the smaller portion of the overall vehicles is produced in the USA? Even when it's produced in the US, they use foreign parts in the production process, so no vehicle is 100% made in America. At least a windshield wiper or a car battery is imported from another country. 
What Are the Advantages of Imported Vehicles? 
Cars are one of the most imported items in the US. The reasoning behind it is that imported cars are simply of better quality. They are more fuel efficient, making them automatically cheaper. Cool foreign cars are oftentimes faster, and the higher quality materials make the cars much safer for driving. 
Are There Any Regulations When It Comes to Foreign Cars?
Of course, there are some legal rules and regulations when it comes to importing something as valuable as a car. The most important rule you should know about is the 25-year rule. According to federal regulations, any used car that is 25 years old or more is considered to be perfectly legal to import into the US. Those vehicles are not bound by the Federal Motor Vehicle Safety Standards, unlike the younger models – all that you need is proper paperwork. 
Japanese Vehicles Take the Lead When It Comes to Imported Cars
A definite winner when it comes to import cars are Japanese-manufactured vehicles. Brands such as Honda, Toyota, and Subaru are the most popular foreign brands in the US. This shouldn't come as a surprise since Japanese cars are known for their high-quality build and innovative features.
So, it's no wonder that Americans have become such fans of the Japanese Domestic Market (JDM). JDM started off as a phrase that referred to cars manufactured and sold exclusively in Japan, but now the phrase has developed a wider meaning – representing all Japanese high-performance models.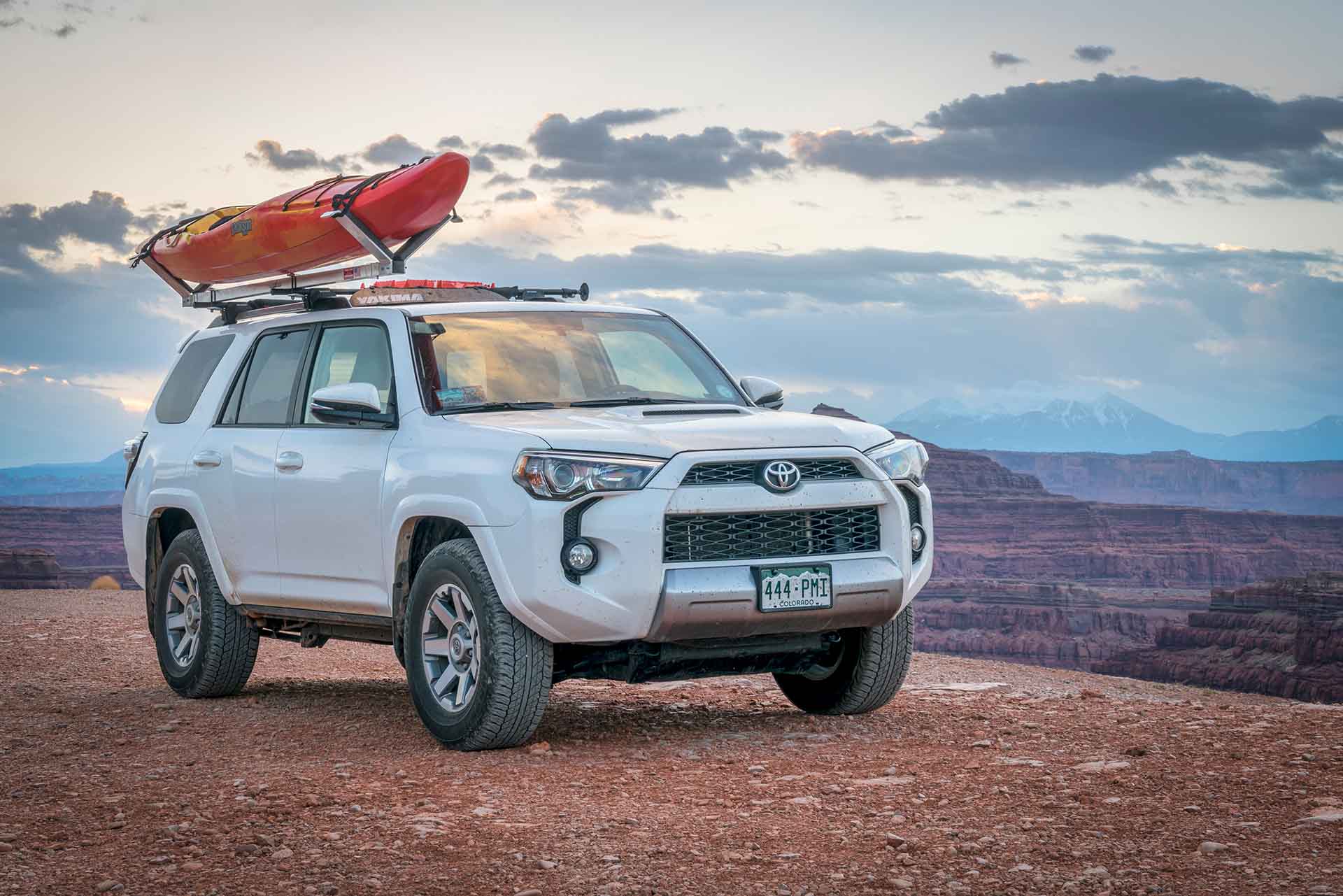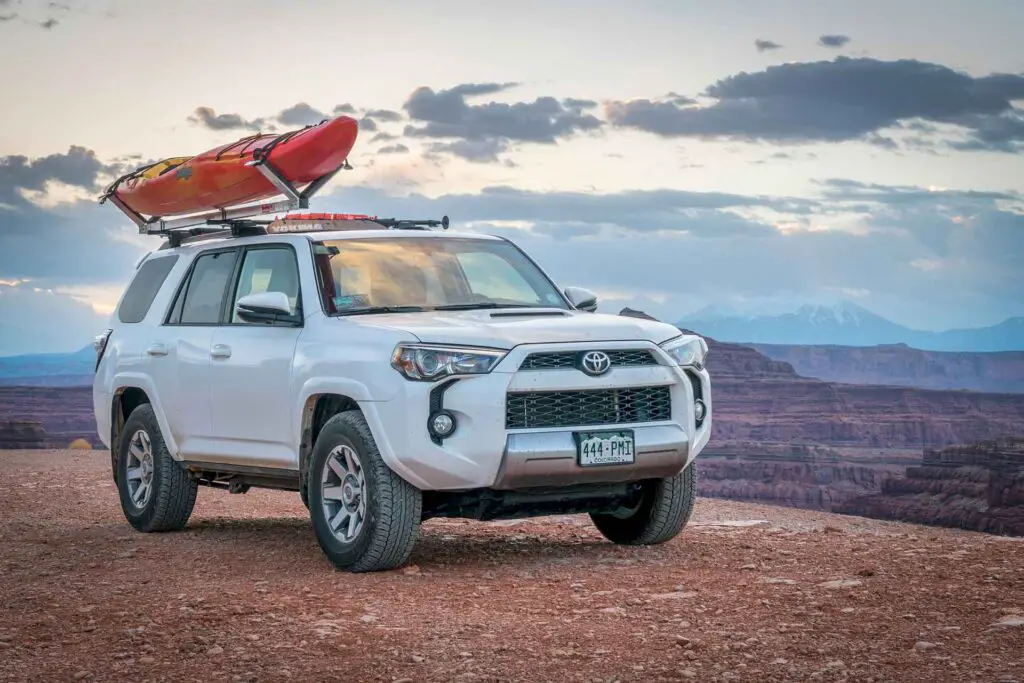 What Are the Most Popular Import Cars in the US?
Besides Japan, South Korea is next on the list of countries that massively export cars or parts to the US. Japan is definitely in the first spot, taking up 22.5% of all annual import cars, valued at around 33 billion dollars. South Korea is responsible for 12% of the US annual car imports, valued at almost 18 billion dollars. Mexico, Germany, and Canada also deserve an honorable mention on this list, contributing altogether to 47.5% of all imported cars. It's a never-ending battle of the most advanced vehicles, but after a lot of research and analysis, a final list of the ten most popular import cars in the US has been made:
Toyota Camry,
Toyota Corolla,
Honda Accord,
Subaru Forester,
Honda CR-V,
Honda Civic,
Nissan Altima,
Nissan Rogue,
Hyundai Elantra,
Nissan Skyline GT-R.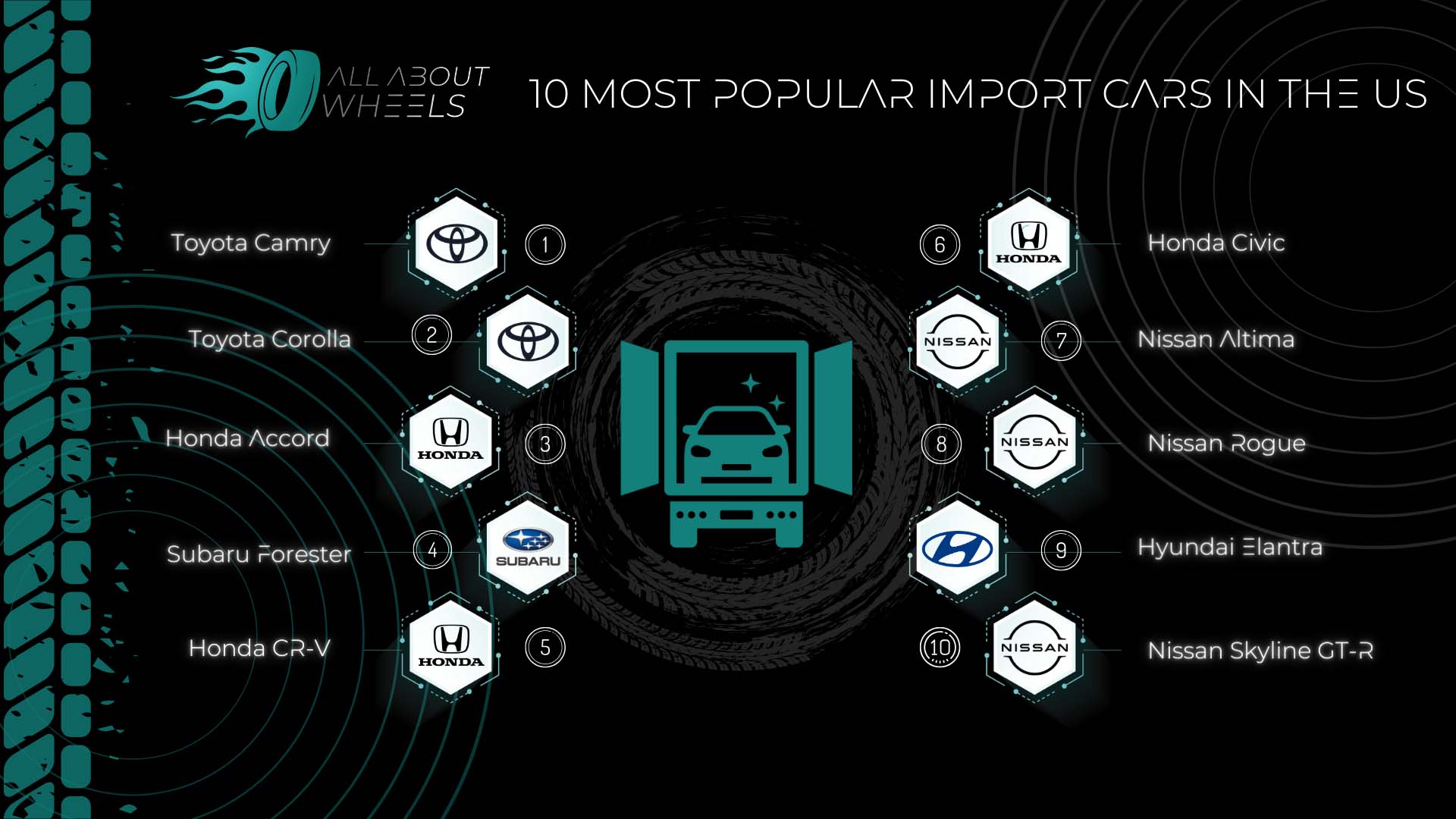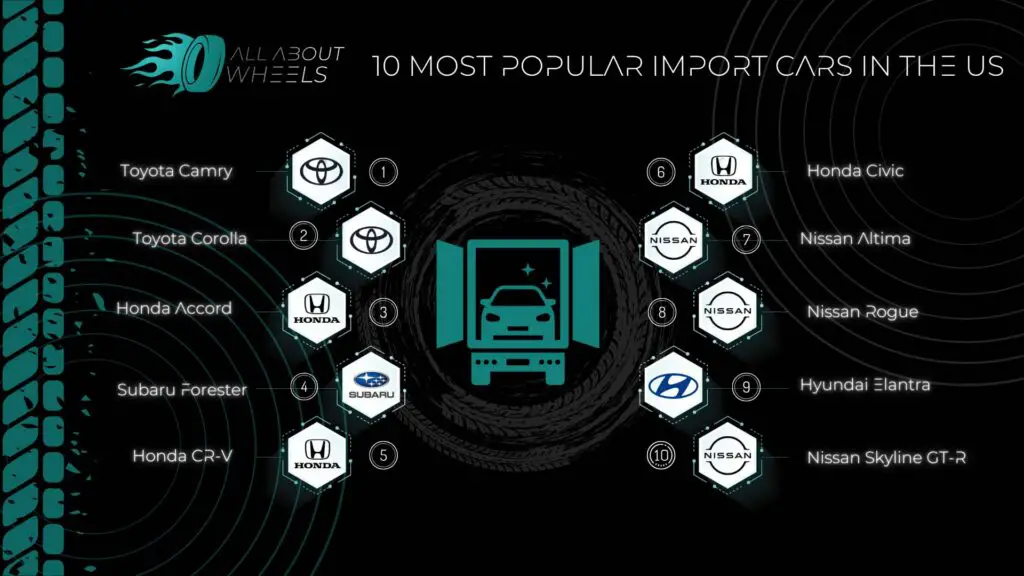 #1 Toyota Camry – Over 400,000 Units Sold
Toyota Camry has been the go-to car for years. Beginners love driving it, as well as adults. It's also considered to be one of the best cars for women. Toyota Camry is a best-seller with over 429,000 units of this model sold in the US. This car is one of the most fuel-efficient ones out there. It also comes as a hybrid, allowing you to save even more money and energy. A new Toyota Camry 2023 can be bought for around $26,000. While you can always jazz it up with added features, the Camry is a pretty reasonably priced and affordable car.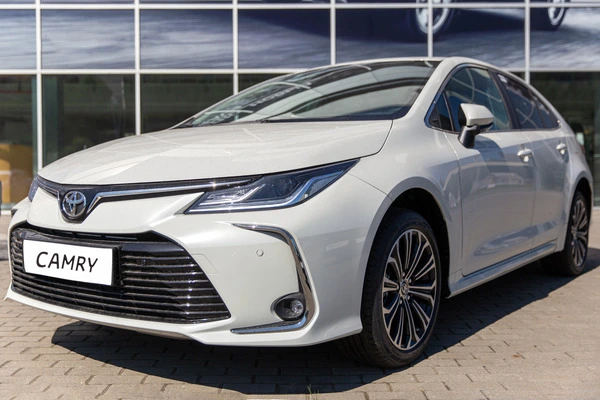 #2 Toyota Corolla – The Second Most Popular Import Car Sold Over 360,000 Units
Even though the Toyota Corolla is not one of the classic cars. It literally caused a craze at one moment, everyone wanted to own this car. And why wouldn't they? The car is magnificent, safe, and has great performance features. No wonder it sold over 360,000 units in the United States alone. At one point, it was like every other vehicle cruising the streets was a Corolla.
This car is worth about $23,000, and its amazing performance and high quality definitely make it worth its price. It's incredibly safe and fuel efficient, and it's known to be one of the more comfortable vehicles, although it has a pretty small cargo area.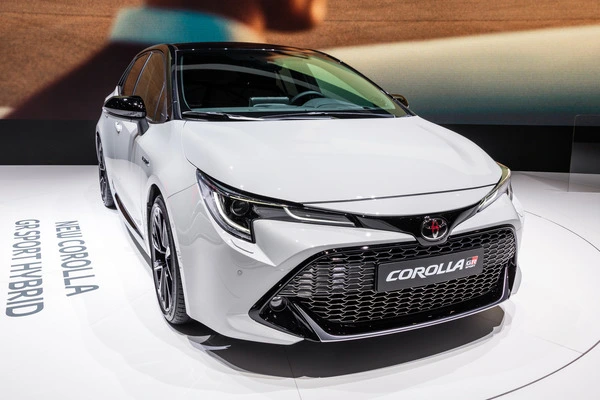 #3 Honda Accord Is a Real Crowd Pleaser
Honda made the third place on my list with its exceptional model – the Accord. It sold over 355,000 units all over the US at $38,000 a pop. This car is known as a reliable car – it has great performance, a spacious trunk and cabin, great fuel efficiency, and a horsepower range from 190-250. Honda Accord won the 2022 Best Midsize Car for the Money award. 
Finally, here is an overview of the first three spots on our list.
| | | | | |
| --- | --- | --- | --- | --- |
| Model | Brand | Starting Price  | Horsepower | Units sold |
| Camry | Toyota | $26,000 | 203  | 429,000 |
| Corolla | Toyota | $23,000 | 169 | 360,000 |
| Accord | Honda | $38,000 | 190-250 | 355,000 |
#4 Subaru Forester – A JDM Everyone Loves
When talking about the best JDMs imported into the US, there is no way Subaru's Forester could be forgotten. Forester is an SUV that could even be used for off-road driving. For an SUV, it's pretty compact, and it has good fuel economy. With 182 horsepower, it comes at about $26,000, which isn't that much if you're looking for a safe and comfortable car with a beautiful, spacious interior and all-wheel drive.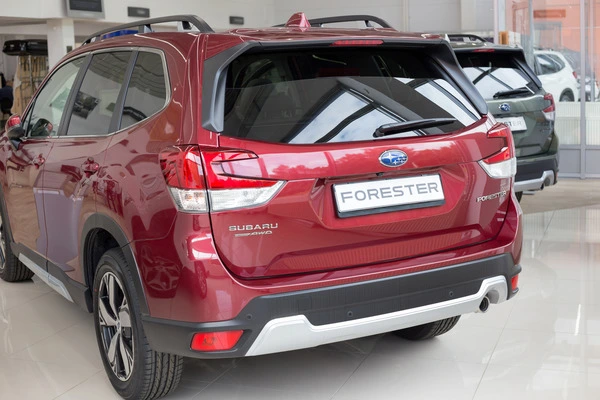 #5 and #6 Honda CR-V and Civic Are Always Top Safe Options
Honda comes up again on this list, this time claiming the fifth and sixth position with the two very well-known models – CR-V and Civic. Honda has always been known for their amazing performance, and these two cars are the best example of getting your money's worth. They are family cars, both coming in at around $25,000. They are also very fuel efficient, have a beautiful, comfortable interior, and many safety features. 
Overall, you can never go wrong with sturdy, well-built cars like these two models. Honda CR-V has sold over 345,600 units at a starting price of $27,000. Honda Civic was a bit less popular and managed to sell over 335,000 units, each one of them costing about $22,000, which is pretty affordable for such a great car. 
#7 and #8 Nissan Altima and Rogue Were the More Affordable Options
Nissan is yet another Japanese company creating top-notch JDM cars and taking up the seventh and eighth spots on the list of most popular import cars. The new Nissan Altima is a mid-size sedan with a choice of two powerful engines and a big advantage of all-wheel drive availability. Altima is a beautiful, spacious sedan with excellent fuel efficiency, and it won't cost you an arm and a leg. Its starting price is $23,000, and the model sold 333,000 units.
On the other hand, the Nissan Rogue is an SUV with a starting price of $27,000. For an SUV, it has great fuel economy, and it has 201 horsepower. So this is by no means a boring, slow car. It seats five people very comfortably due to its size. The interior is very spacious, and there is a lot of room in the trunk. It's another example of a great family car that sold over 287,000 units.  
#9 Hyundai Elantra Sold Over 240,000 Units
Hyundai Elantra is a pretty solid, reliable car that has gone through a redesign, selling over 241,000 units. The MSRP is $20,000, making it a steal for such a well-built, comfortable car. The only downside is the fact that they had to use some cheaper cabin materials while manufacturing in order to get the low price. Hyundai Elantra offers a comfortable drive with many interesting features at a fair price, making it one of the most popular import cars in the US. 
#10 Nissan Skyline GT-R Was the Most Imported Sports Car in America
I couldn't live with myself if I didn't include at least one sports car in this list. Nissan Skyline GT–R is one of the most popular sports cars overall. It's become a staple on every car enthusiast's wishlist, and the car owes part of its popularity to media exposure. 
The newest Nissan Skyline Gt-R 2023 starts at a whopping $115,000, and older models can be found for as little as $30,000-$40,000. It might still sound like a lot of money and a high price for a car, but for a sports car of its caliber, it's a steal. The car has out-of-this-world features, starting with the all-wheel drive system, a 3.8-liter V-6 engine, two turbochargers, and so on. The Skyline GT-R goes from 0 to 60 in only 2.9 seconds, and it has 565 horsepower, which, you must admit, is no small number.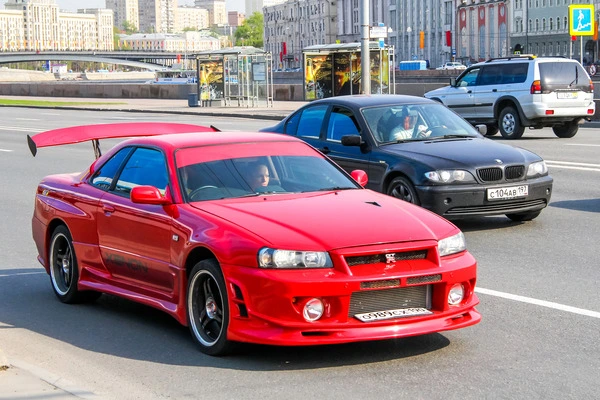 Which Japanese Brand Should You Pick? Toyota or Honda?
You may have noticed that these two Japanese companies dominate the list of most popular vehicles. When deciding on which car to buy, the choice between these two top-tier manufacturers isn't easy. They both have their pros and cons, and they are world leaders when it comes to car manufacturing. Of course, whichever one of these two companies you pick, you can never go wrong, but the point is to find a car that best suits your needs.
On one hand, Toyota is always a safe bet. It's the best bang for your buck, the best possible ratio of quality to the price point, and they have beautiful, reliable vehicles that have proven their amazing performance time and time again. Also, if you were interested in buying a hybrid model, Toyota is a clear-cut winner in that case. They have some of the best, more affordable hybrid models on the market. On the other hand, if you're more interested in the feel and look of the car, Honda does have better quality materials and better interior and exterior designs, as well as a high-performance rating.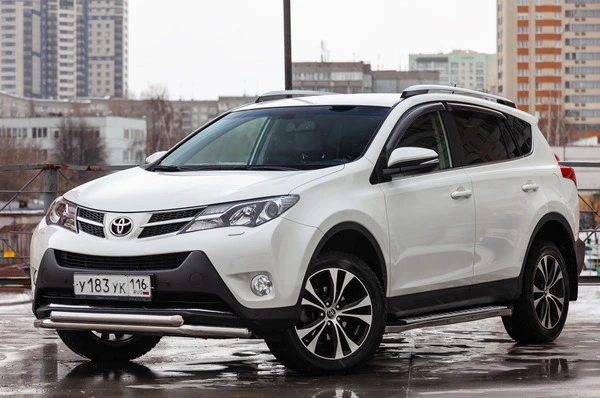 Think About an Import Car the Next Time You Decide to Buy a New Four-Wheeler
There are many things to take into consideration when buying a new car, and it should be a rushed or forced process. All that I urge you to do is to take a look at this list of the most popular imported cars in the US since the vehicles that made this list are always the best choice when it comes to buying a car. You're getting the best possible quality for the least amount of money.