Are you in the market for a new vehicle? If so, you'll likely be surprised by the prices that have been on the rise for some time now and many potential buyers are understandably asking why are car prices so high. As it turns out, there are several factors that can contribute to inflated prices. Let's take an in-depth look at why exactly vehicle ownership hit the record high.
Can Global Events Cause the Surge in Prices?
Simply put, the answer is yes. The last few years have been filled with turmoil that impacted every part of daily life. From the COVID-19 pandemic to conflicts around the world. The global economy suffered, and that can be seen in almost everything. 
That's why if you are a person that wants to buy a car, know that the new, increased prices can surprise you. Let's break down global events that lead to these drastic price changes.     
First things first – the number of new four-wheelers on the market has been significantly reduced due to a shortage of semiconductors for vehicles. This problem, which has existed since 2021, is also mixed with other ongoing supply chain problems. All of this, mixed with the pandemic of COVID-19 really set back automobile manufacturers.
Furthermore, the conflict between Russia and Ukraine led to a lack of raw materials. According to statistics from JP Morgan Research, the average cost of raw materials used to build a new machine reached an absolute high in 2021, rising by an unexpected 116%. 
Simply put – cobalt, lithium, and nickel are essential materials for electric batteries. And since their costs have skyrocketed, electric four-wheelers have been extremely hit by growing supply expenses.
Chip and materials shortages slowed down vehicle manufacturing which created so much pent-up demand for new cars. And even with high gas costs (again, the result of global events), there remains a huge demand for four-wheelers compared to supply, which drives up pricing.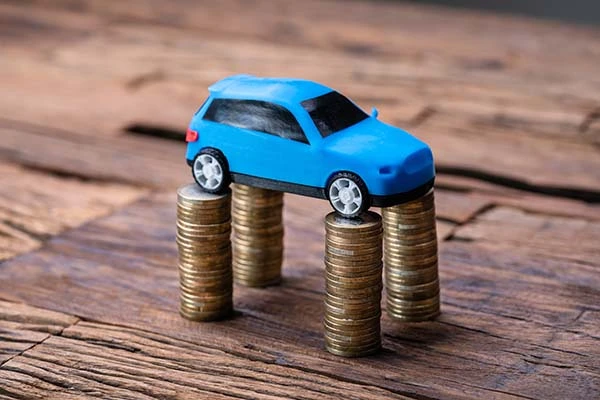 Why Are Car Prices So High – There's Increased Demand For New Four-Wheelers
Did you know that since March 2020, the number of new cars for sale in the US has decreased by 75%? 
Let's put it this way – manufacturers and dealers no longer need to give significant discounts to sell vehicles because there are fewer of them available. When the only other choice is to forgo getting a new machine altogether, customers have been found to be prepared to spend more. That's one of the main reasons why the data shows that the cost of a new vehicle has risen 12.6% since 2021. 
What Are the Top Models With Prices Above MSRP?
If you are looking for a brand-new machine, know that the prices are brutal. A recent iSeeCars research shows that the average new vehicle is being marked up 10% above the sticker price. However, some in-demand models are being marked up much more.
For example, the Jeep Wrangler, one of the best off-road machines, is currently selling for 24% over the manufacturer's suggested retail price (MSRP). Here are some champions when it comes to having prices above MSRP. 
| | | |
| --- | --- | --- |
| Car Model | % Above MSRP | Amount Above MSRP (average) |
| Jeep Wrangler | 24.4 | $8,400 |
| Porsche Macan | 23 | $14,200 |
| Genesis GV70 | 22.4 | $10,300 |
| Ford Bronco | 21.6 | $8,700 |
*  iSeeCars data
Are Car Loans Getting Higher in the US?
No matter if you are buying a car with a salvage title, a new one, or even a used machine, financing is becoming more expensive. All as a result of the Federal Reserve's cycle of raising interest rates.
The average annual percentage rate on a new automobile reached 5.7% in August and is projected to rise. For example, if you have a 72-month auto loan of $40,000, paying a 6% annual percentage rate instead of a 5% one would cost you $1,348 more in interest. Although those with better credit scores might be able to acquire better loan conditions.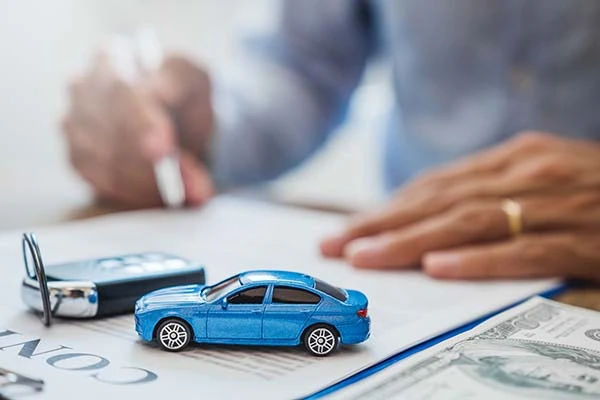 Why Are Used Car Prices So High Right Now?
There are many reasons why the costs of used four-wheelers have increased, but they can all be boiled down to two things – strong demand and low supply. Due to rental car firms' decision to sell off a third of their fleets in order to earn money to survive COVID-19 and a near-halt in demand last year, used automobile prices have been impacted particularly hard.
Additionally, since new car sales have been plummeting, used vehicles have been feeling the pressure of the market as well. Simply put, people that don't want or have the money to get a brand new ride are looking for a solid used option. Which overall drives demand up. 
What Is the Cheapest Used Car You Can Buy?
Buying even a used car nowadays can put a dent in your savings. However, the data shows that vehicles older than eight years cost the least (although their prices increased as well). In particular, machines between eight and thirteen years old cost $5,400 more on average. This means that the average car from that time period now costs 43% more. 
However, you can still get a reliable (and not so expensive) machine if you know where to look. SUVs should be on the top of your buying list. As unexpected as that may appear, the price increase for used SUVs was only 29%. Additionally, the price increase for pickup trucks was only 32% over standard prices. Comparing that to the 57% for coupes and the 55% for convertibles, it is quite low.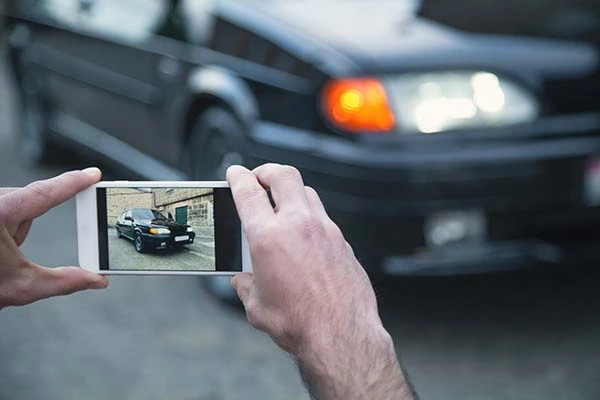 When Will Car Prices Drop Again?
The answer to when prices will drop is difficult to predict, as there are many factors to consider. Although new automobile prices decreased by 1.4% in September from their record high in August, they are still expected to be high through 2022 before slowly declining in 2023.
There is still inflation in the supply chain that we have to think about. The price of raw materials might be falling, but there are still some other high costs that manufacturers have to think about – for example, shipping, labor, logistics, and electricity. 
Also, the consequences of the chip shortage will last for some time. Manufacturers will need to restock their inventories, which means that retail and wholesale demand will compete and drive down the price of new machines.
In the used automobile industry, prices appeared to have peaked earlier in 2022. However, things have already started to return to "normal" since the market has been steadily slowing. Demand for older machines will continue to decline as manufacturing steadily increases. Overall, according to JP Morgan Research, prices will drop for new machines by 2.5% to 5% and for used ones by 10% to 20% in the next year.
Bottom Line – Should You Avoid Buying a Car Right Now? 
Even though the current automobile market is leaving something to be desired, living without a vehicle is not an option for some people. If you are one of them, know that even though the prices are reaching an ultimate high, there are still some four-wheelers you might be able to afford. 
Focus on finding a reliable used machine that can take you from point A to point B without so much trouble. If you are a gearhead and know your way around a vehicle, you can always clean seat belts, ensure that the headliner is spotless, and, if needed, change tail lights. All of it will give your used machine a brand-new shine.  
However, if your heart is set on getting a new ride, buying a dependable four-wheeler like Toyota Corolla or Honda Civic is a way to go.