Finding the perfect family car is not an easy task. You have to honor everyone's wishes and needs while also being practical. So, you could probably use some help. That's why this list exists – these are the best cars for families in the US you should definitely take a look at.
The process of searching for a new car to buy is probably fun when you're in your twenties, or you're on your own, and all you care about is how the car looks and how fast it can go from 0-60. But it's a whole other story when you're searching for a family car. There are a lot of things you have to take into consideration: size, safety, cargo storage, practicality, and so on. You can't only think of yourself anymore, you have to put your family's needs first. 
What Makes a Good Family Car? 
Buying a car is a big decision, and an even bigger expense, especially if it's not a used car. With the high prices of vehicles these days, this isn't something you should do on a whim, or rush into. So, what are some of the things you should consider when looking for a family car?
The Size and Type of the Car

Probably the most important feature of any family car is the size of the vehicle. This might sound simple enough, but it can bring out a lot of questions. You probably don't go buying a new car every few months, so it might be a good idea to ask yourself and your partner whether you'll be having any more children in the near future or if it will be enough to count the ones you've already got and call the dealership. 

Long story short, the more kids you've got – the bigger vehicle you'll need. The most popular sizes for a family car are SUVs (sport utility vehicles,) sedans, and hatchbacks. People tend to buy SUVs more often because of their versatility and practicality. Besides minivans that have basically become instinct, SUVs are the largest everyday vehicle you can find on the market, and that's what makes them the perfect family car. But you can also find them in an array of other shapes and sizes, so there are also smaller mini SUVs if you don't need to fit eight people in there.
What Is the Seating Situation Like?

A really important thing you should know about is that not every SUV or bigger car will fit three car seats across. So keep an eye on the seating capacity. Just because Latch systems (child safety seat anchors) exist in all newer vehicles, that doesn't mean every seat will have them. Always remember to check how many seats have child safety anchors, not just seat belts, and look at the owner's manual before you decide to buy the car.
Be Smart With the Interior

Once you become a parent, you no longer get to choose things on the grounds of them being pretty or modern. The only question in your mind becomes – will it be practical and easy to clean up? Your car interior will be no exception. While a modern, minimalist style might sound nicer, it's not that practical for a family. You need cup holders, chargers, storage, and so on. Also, I would recommend getting leather or pleather seats instead of cloth-covered ones. They might be a little more expensive, but they are much easier for maintaining and cleaning when you have children.
Always Look for Storage Space

Before you become a parent, you won't be able to understand how much space and how many things such a tiny human can need. Each time you leave the house, you will have to bring a lot of things like a stroller, or a diaper bag, so you want to make sure you have enough room in your vehicle to fit all of that. So, always look for extra storage space. Besides a large trunk, there are also a lot of options for extra storage, so ask your salesperson at the car dealership about it.
The Safer the Better

When it comes to safety, cars have never been as advanced as they are now. There are so many innovative features that can help keep your family safe, such as lane assist, blind-spot warning devices, backup cameras, parking sensors, and so much more. Some of these come as a standard technology package with the car, but some features cost extra and are definitely worth the splurge, such as automatic emergency braking and adaptive cruise control.
Think About Your Comfort as Well

Once you know everyone fits in the car and will be safe, take a second and think about some little things that will make your life easier. For starters, be smart and find a car that is fuel efficient, it will save you a lot of money over time. Hatchbacks usually have the best fuel economy, but you can also find excellent SUV options. 

Another great idea is to have some extra tech features. Sometimes I think that remote keyless entry was invented for parents that have to multitask and literally don't have enough hands to open the car door. Bluetooth connectivity is a must-have, since using your phone while driving your children is the single most irresponsible thing you could do, especially when driving at night. And a good life hack, if you have restless children, is to get them some entertainment in the car, such as integrated seat-back tablets and custom headphones.
What Are the Best Cars For Families?
A reliable car is the best family car. It can have all of the bells and whistles, but at the end of the day, the only thing that matters is that the car is well-built and reliable. And, of course, there are certain brands that do it better than others. According to Consumer Reports Auto Reliability rankings, 2022, Toyota, Honda, and Hyundai all made it to the top of the list for the most reliable cars. So it's no wonder that people continue to choose these brands to take care of their families. Here is a list of the 12 best cars for families in the US that you should definitely take a look at:
Toyota Highlander,
Toyota Sienna,
Honda CR-V,
Hyundai Santa Fe,
Ford Expedition,
Honda Odyssey,
Kia Telluride,
Hyundai Tucson,
Chrysler Pacifica,
Toyota Corolla,
Dacia Jogger,
Chevrolet Suburban. 
Toyota Highlander Is a Definite Winner in My Books
Toyota Highlander might be the best choice for your family. It's a 3-row midsize SUV, which means you can fit almost anything in this car. Another reason why people love this car is that it's one of the safest options out there. It has a bit of a higher price, starting at $35,000, but it's justified by the quality and the generous standard features. 
Toyota Sienna Takes the Second Spot as a Minivan
Toyota Sienna is always the top pick for large families because it's a minivan and can seat up to eight people. It has the standard Toyota high-quality interior and exterior, as well as many standard safety features. The starting price for owning this cool minivan is $34,000. 
Honda CR-V Is a Great Option for a Family Car
If you want a safe, spacious, compact SUV, Honda CR-V is an excellent choice for a family car. It has a lot of storage space, as well as large cabins and a spacious interior. The starting price for this car is $26,400, and it's great value for money. Honda CR-V is also available as a hybrid model.
If You Want a Reliable Vehicle – Go With Hyundai Santa Fe
Hyundai Santa Fe is an award-winning 2-row midsize SUV. It's large enough for an average family and has enough storage space. It's safe and pretty low-priced for a vehicle of its type. The starting price is $27,000. 
Ford Expedition Is a Classic Family Car
If you're looking to invest some money in a quality full-sized SUV, Ford Expedition is a classic family vehicle with a starting price of $51,000. It's extremely spacious and suitable for both off-road driving and the freeway.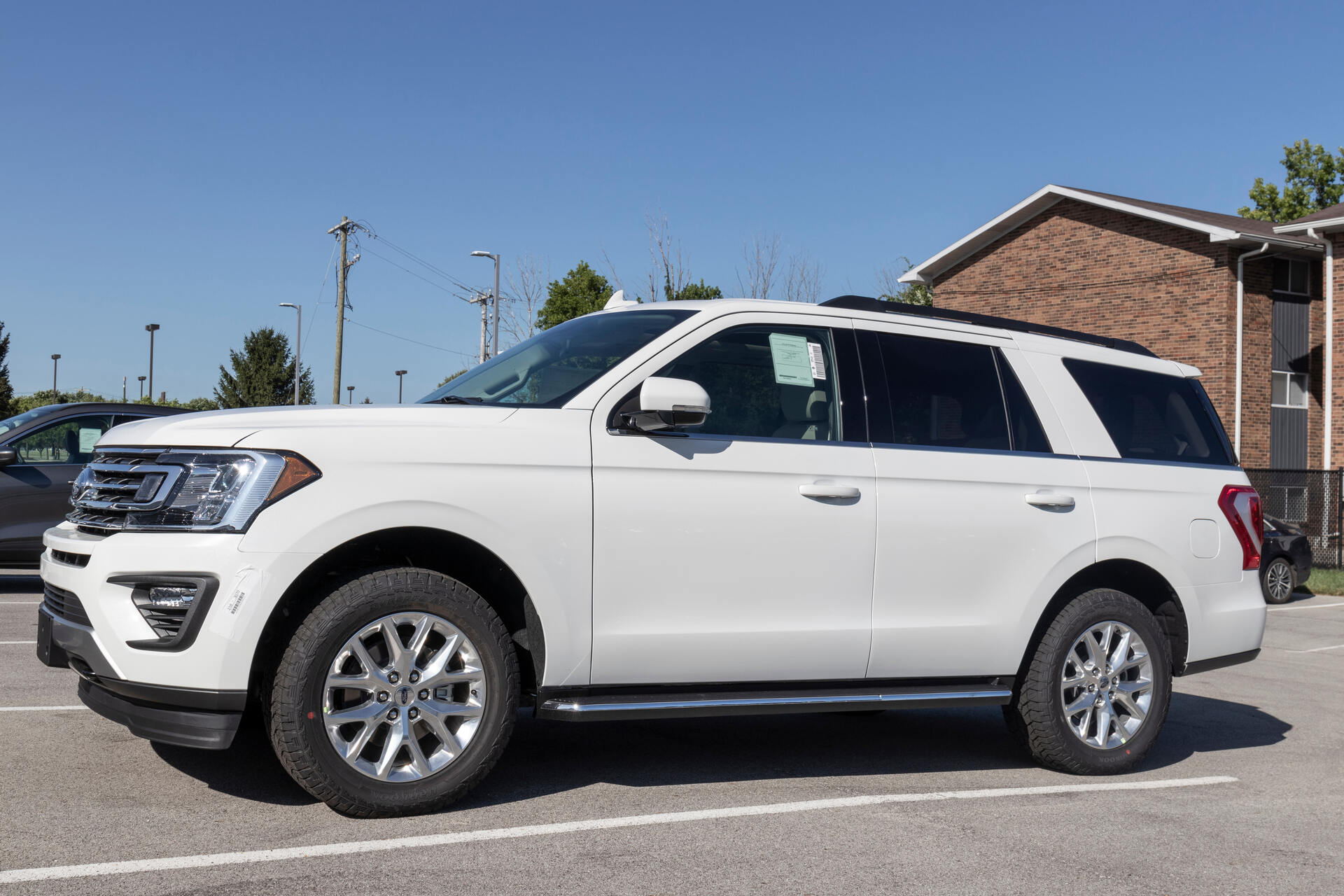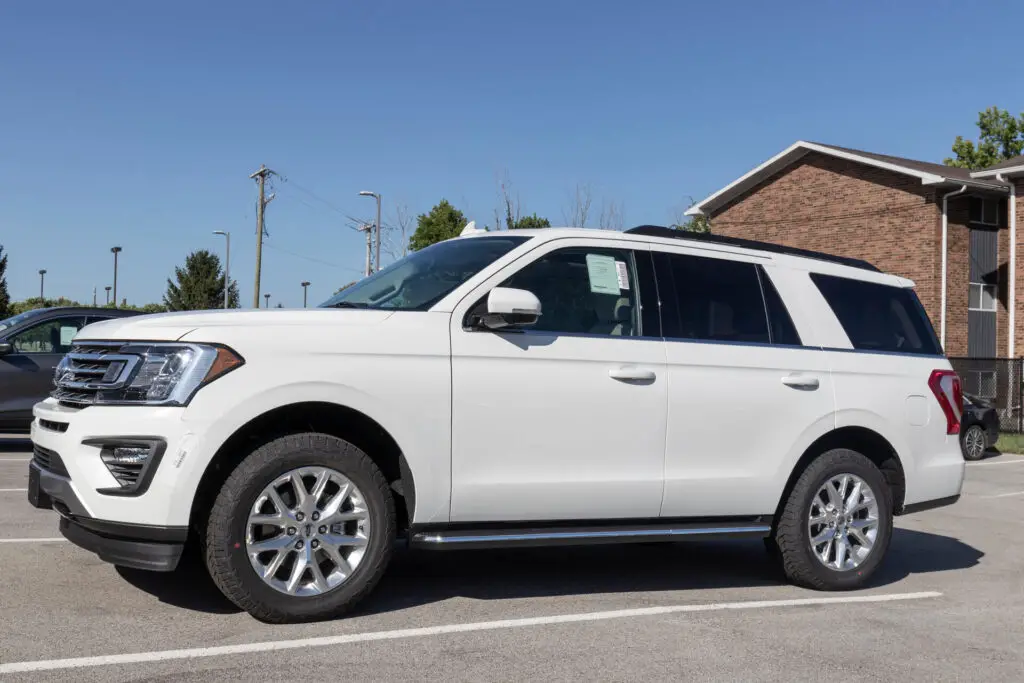 Honda Odyssey Is the Best Minivan
While some people find minivans outdated, large families swear by them. Honda Odyssey is one of the best, most reliable, and safest minivan options out there, and it costs about $33,000. It's an excellent, comfortable vehicle that doesn't lose its value quickly, so reselling at a reasonable price shouldn't be a problem.
Kia Telluride Is a Great 3-Row SUV Option
Kia is known for manufacturing reliable, quality vehicles, and Kia Telluride is no exception. With a starting price of $33,000, it comfortably seats up to eight people, and it has extremely spacious cabins.
Hyundai Tucson Is a Good Compact SUV for Your Family
If you want a little bit of a larger car but aren't ready to commit to a large SUV, Hyundai Tucson is a very popular, compact model. The car has a beautiful upscale interior and many standard safety features. It's spacious, has a lot of storage space, and sells at a starting price of $25,800.
If You're Not Looking for an SUV – Toyota Corolla Is a Safe Bet
If you're searching for a little bit of a smaller vehicle but something that will still suit your family's needs, Toyota Corolla is an excellent five-door hatchback. It's a budget-friendly, comfortable car with a starting price of $21,000. Toyota Corolla is ideal for smaller families with one child, max two, since it doesn't offer much storage space and has fairly small cabins. This model can also be bought as a hybrid.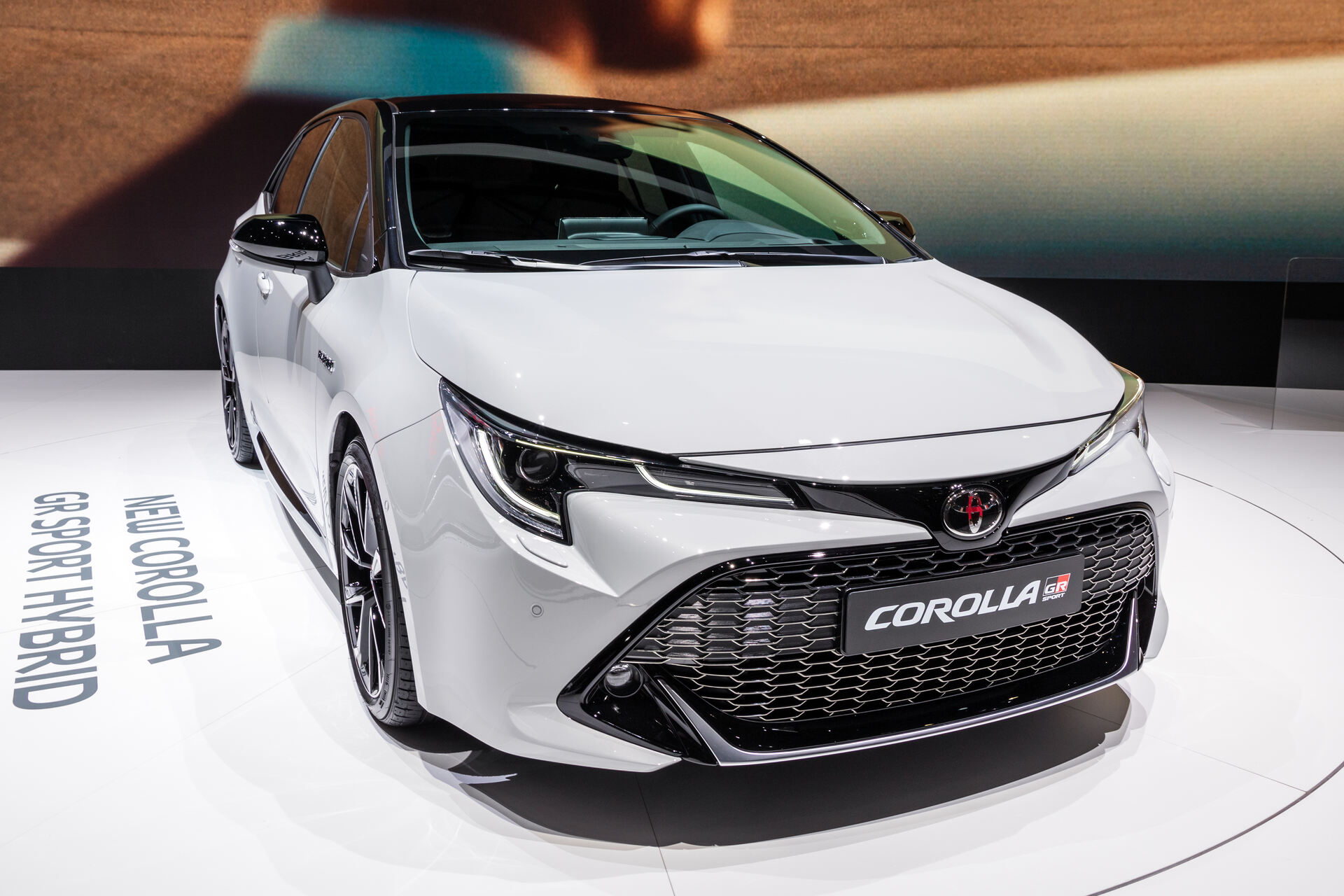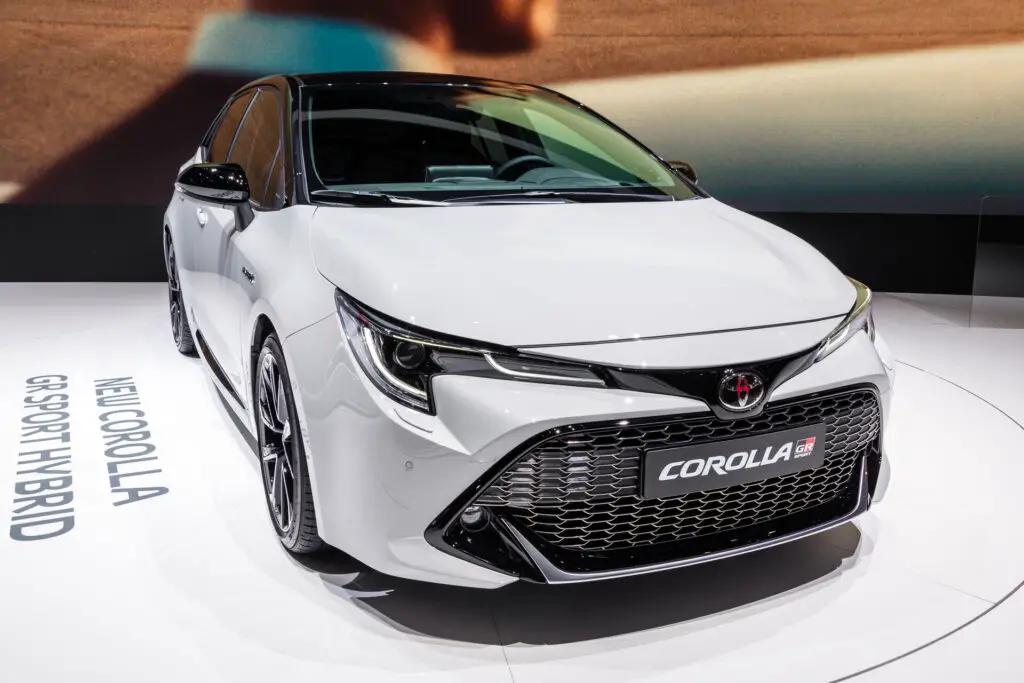 Chrysler Pacifica Is a Reliable Minivan
Retailing at about $37,000, Chrysler Pacifica is a vehicle that was made for making your family happy and keeping them safe with lots of standard safety features. It's incredibly spacious, and it's a clear choice for parents looking for a new car.
Dacia Jogger Is a Great Affordable SUV
You might not believe me when I tell you that it's possible to buy a high-quality, safe, and reliable car that can fit a large family on a budget. But Dacia Jogger comfortably seats up to seven people and can be bought for less than $17,000. It has lots of cargo space, and this model is incredibly popular amongst families.
Chevrolet Suburban Is a Large SUV for Large Families
Chevrolet Suburban might be at the end of the list, but I saved the best for last. Chevrolet Suburban is a large SUV practically made for families with many children. The starting price is $54,700, and it's worth every penny since it will keep your family comfortable and safe.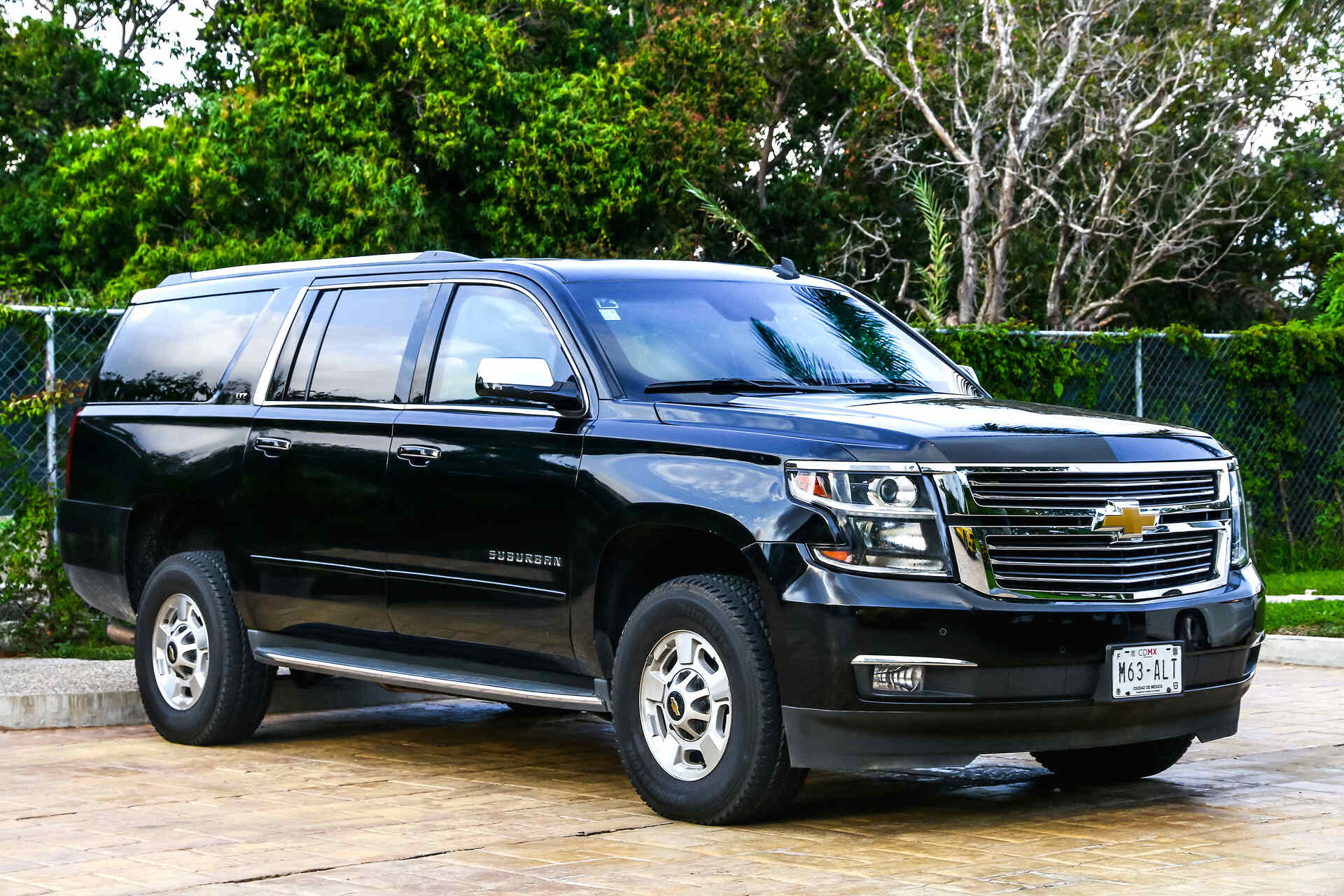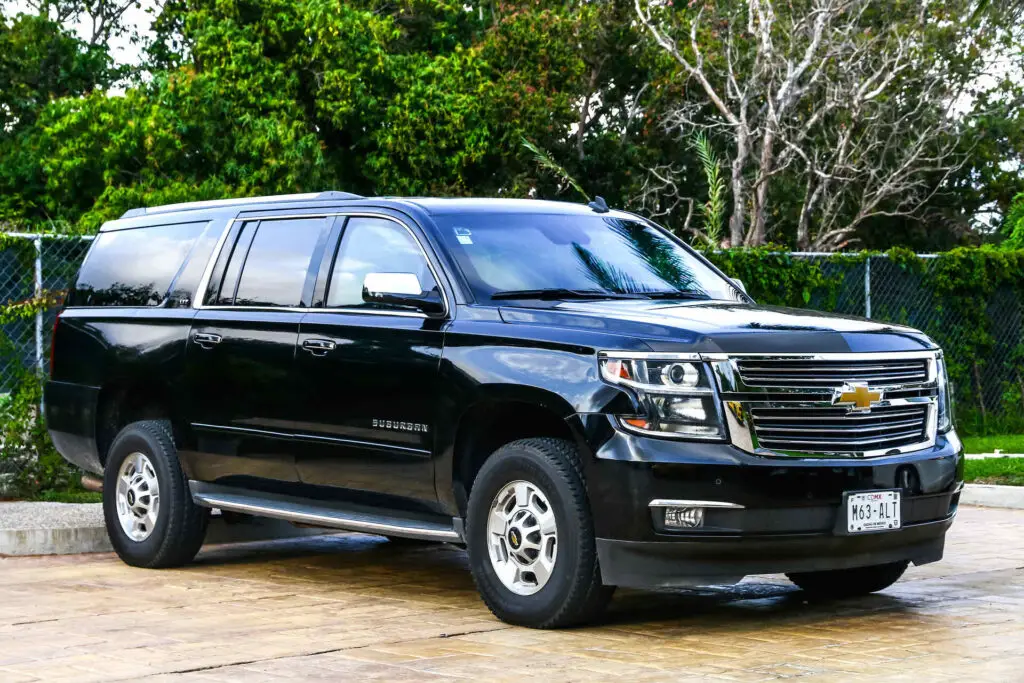 Do Thorough Research Before Signing the Leasing Deal
Buying a family car takes some planning and doing research since it's something you won't be able to live or move without. It's important to be 100% sure of your choice and find the best possible deal. Carefully consider all the aspects I've mentioned and make an informed decision. Once you find the perfect car for you and your family, you can start the price negotiations.