The year 2022 was not a good year for those looking to buy new wheels. The prices of new and old cars have risen dramatically, and naturally, buyers are eager to find out when will car prices drop and whether will 2023 be a good year to purchase a car.
Car purchases are a big part of the house budget and will determine your financial situation for the next couple of years, so it is important to know what you are buying and whether the price matches the quality. Let's find out what will happen with the car prices in 2023. 
Why Are Cars So Expensive?
It is well known that buying a used car can save you a lot of money, but ever since the COVID-19 pandemic hit, the prices of used cars have been getting higher, and the same trend is with new cars. So before we answer the question of when will car prices go down, let's first explain why are car prices so high. There are several reasons why this happened, and here are some of the most important ones. 
Supply Chain Problems 

In 2021, the automotive industry experienced supply chain problems and a shortage in the supply of semiconductors. These supply chain problems have led to a shortage in car production, which has influenced the price of the cars. The production of new cars has become slow and extensive, and this was the first cause of price increase.
Expensive Cars Have Been Producing More 

Since the production of new cars has become more expensive and harder, car manufacturers started to prioritize their most profitable cars, which means that the cheap cars that were produced on a larger scale started to produce less or not at all. For example, Nissan cut the production of its cheapest model, the Nissan Versa, by 78% and started to push more luxurious cars. And this happened with other companies as well. So we could see less production of cars for city driving and bigger production of expensive and luxurious vehicles whose prices were high.  
Higher Demand for Used Cars 

When production lines started to slow down, this affected both the new and used cars market. With fewer cars produced, it pushed the prices of new cars up, which resulted in shifting more people into the used cars market. And more shoppers in the used cars market have pushed the price up there, too. Also, with the higher prices of new cars, people decided to sell their old ones, which was another factor that contributed to the price increase.  
New Cars Are Still Priced over MSRP
Another reason why car prices are so high is that dealers were selling them well above the MSRP price. This trend can be explained simply by the fact that dealers didn't need to give any discount to sell vehicles since there were fewer vehicles available. Also, due to inflation, the MSRP prices were up, and on top of that, dealers asked for 9% to 10% above that price.
However, the good news for buyers is that this trend is slowly decreasing. Now, in 2023, the asking price of dealers is 8% above MSRP, and it will continue to decline, according to iSeeCars data. According to this study, the average MSPR price in February 2023 was $41,600, while the average dealer's price was $45,296, which is a difference of 8.8% in price. 
Also, the top 10 most expensive cars in the world are 20 and 27 percent over MSRP.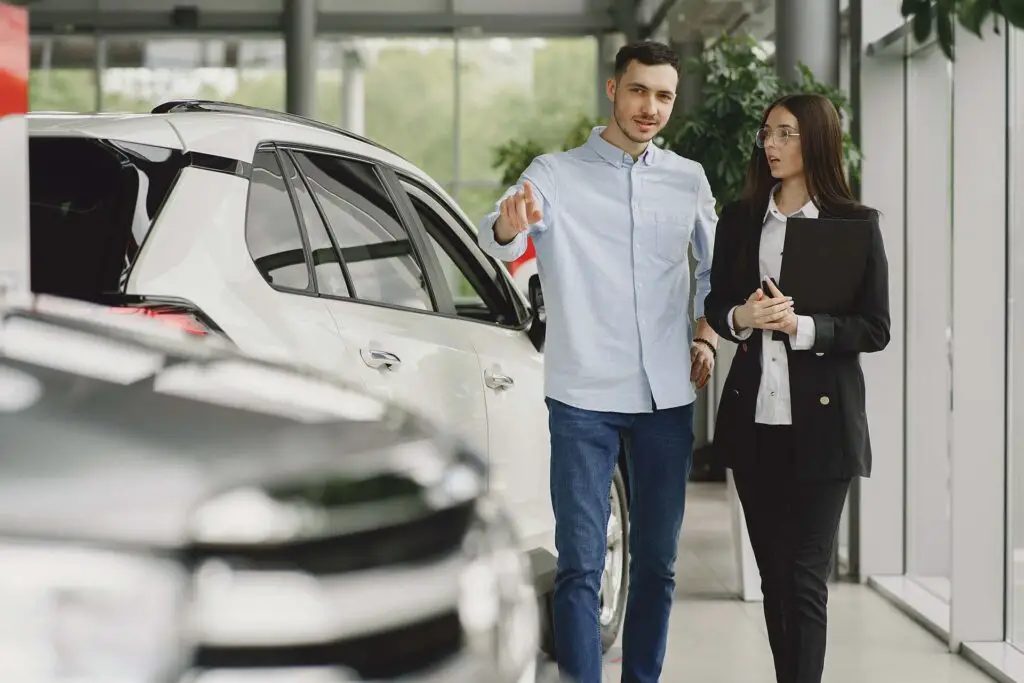 When Are Car Prices Expected to Drop?
So when will vehicle prices go down? Well, according to the data, the decrease in price has already begun, but to expect the prices to stabilize at the previous level before the pandemic is still a bit of a stretch. The most optimistic prognosis is that this should start happening in 2024. According to J.P Morgan's research, we already can see improvement in the market in 2023, where we could expect vehicle sales to reach 14.5 million, which is an increase from the 13 million we could see in 2022, but still below the 17 million sold pre-pandemic. 
The Recovery in the Supply Chain Cools off the Prices
In 2023 the supply of semiconductors has come to recover, and more cars are being produced. However, that amount is still not big enough to decrease the price to the level we had before the pandemic. The high-interest rates and inflation are other factors that contribute to the slow recovery of the automotive industry and market. So when will new car prices drop again? The answer is in 2024, maybe even 2025, as the economy stabilizes, interest rates drop, and car production increases. So if you are looking to buy a car, my advice is to wait until prices cool off.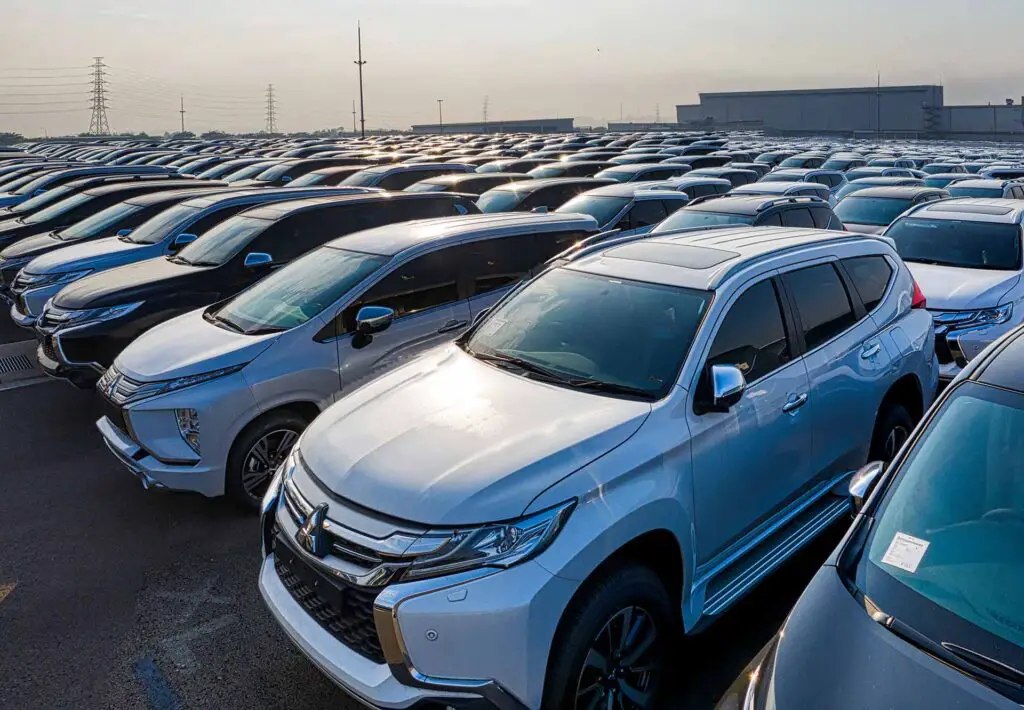 How Much Does a New Car Cost Now?
As you can see, it is hard to give a precise answer to the question of when will new car prices drop. There are some trends and indicators that suggest that 2023 and 2024 will be the year when the prices will drop, but with the current economy, I can not promise this will happen. If we take a look at the car prices today, we can see that these numbers are still extremely high, the interest rates are not going down, and the buying power of the people is not in the best condition. 
So no matter if you are looking to buy some of the popular import cars or some US-made family car, be prepared to pay a good price and choose among more luxurious options such as Volkswagen Atlas or Toyota Highlander. The average transaction price for a new car in the USA in 2023 is $48,000.Take a look at some of the car prices today in the USA: 
| | |
| --- | --- |
| Car model  | Starting price |
| Ford Maverick XL  | $22,140 |
| Hyundai Santa Cruz SE | $25,000 |
| Ford Ranger XL | $26,000 |
| Chevrolet Bolt EV 1LT  | $27,000 |
| Kia Niro Plug-in Hybrid EX | $33,000 |
| Volkswagen Atlas | $35,000 |
| Subaru Crosstrek Hybrid | $36,000 |
What About Used Car Prices?
As the production of new vehicles started to recover, it had a huge impact on the used vehicle market. As more new models were introduced on the market, there were more used cars available to the customers. The average list price for a used vehicle in 2023 is $27,077. Keep in mind that this is the average price, and that price can be different depending on the condition of the vehicle. For example, you will pay way less for a salvage-titled car than for a car that just needs a change of tail light. Take a look at some of the price listings for used cars in the USA, according to truecar.com.
| | |
| --- | --- |
| Car model | Price |
| Volkswagen Atlas | $14,760 – $36,545 |
| Nissan Frontier | $12,900 – $29,970 |
| Chevrolet Camaro | $19,400 – $31,890 |
| Subaru Crosstrek | $18,000 – $27,340 |
| Toyota Corolla | $11,500 – $22,350 |
Maybe You Should Opt For an EV
If you ask Elon Musk when will car prices drop, the answer would be right now. In February 2023, Tesla cut the prices of its cars by 20%. This had a ripple effect on the whole automotive industry, where other companies were forced to follow this cut to stay competitive. After Tesla's big cut, Ford announced a price drop for its electric SUV named Mustang Mach-E, which was the main competitor of the Tesla Model Y. 
This huge price cut for Tesla vehicles has also pushed the automotive industry into the production of more EVs. This new EV production could in future decrease the price even more.    
Tips for Buying a Vehicle in the Current Market
There are many tips you can use and implement when buying a car, and these tips are mostly there to help you prevent some car buying scams or to help you save on unnecessary maintenance expenses. Take a look at some of the new tips you can use when buying a car in current market condition: 
Do research – Before you engage in any vehicle purchase, you need to do good research and see what kind of car you can buy and afford. Don't let the price deter you – make a list of potential vehicles you find most appealing and good for you that fit your budget. 
Shop around – Like in the old days, shopping around is the best way you can get the deal of a lifetime. Go online, to local dealerships or search for private sellers and look at what is there for offer. The shortage of used and new vehicles means you need to look around more than ever and, most importantly, be prepared to buy the car you like on the spot. 
Know your budget – More than ever, you need to be careful when purchasing a car, especially when taking long-term loans. In 2020, the average car payment rate was around $400, but nowadays, this number is around $500. And this is an average number; it can be even higher depending on your credit score. So before you decide to purchase a car, do the math and see how much of the monthly payments you can afford for the vehicle. And do even more math and calculate how much you will lose or gain on this purchase. 
Consider future resale value – You need to think very carefully about the future resale value of the car because current prices will not stay long this way, meaning that it is just a matter of time before the prices drop. Potentially, if you purchase a car now, you will be at a loss in just a couple of months. So make sure you look at this car model's previous year's prices and see how much was the value of the used one. This will give you an indicator of how much your car will cost for resale. And if this number is something you can live with, then great, you can continue the purchase.   
Don't Rush In and Wait for the Prices to Cool Off
As you can see, there are many factors and trends that show us that the prices are decreasing in 2023. However, even with this decrease, the prices are still enormous. If we combine this with inflation and the overall economy nowadays, my advice is to wait with purchase until the prices drop. However, if you must buy a car now, try and find the car with the least fluctuations in price now and in 2021. Also, make sure you do a good calculation of your monthly expenses and whether you can afford a new car in these conditions.