If you wonder what it's like to ride around in some of the best SUVs in the world, just compare Hyundai Tucson vs Honda CR-V, and you'll know. Both of these exquisite cars make it possible to have comfort, hi-tech, and the ultimate driving experience all in one. For anyone choosing between these two, the competition is stiff – but ultimately really fun.
Hyundai and Honda Are Among the Best the Asian Car Industry Has to Offer
When folks discuss Japanese cars, they often refer to Toyota. However, Honda has come far over the years, beating Toyota in its own game in several categories. 
It's tough to argue which of these manufacturers is better (I think it's a personal choice) but in terms of making off-road and city-driving cars, cars for women and men, amateurs and professionals, Honda has many models that prove its worth as a heavyweight.
Then there's Hyundai, the leading manufacturer in South Korea. People may also be aware of KIA, but this brand is a subsidiary of Hyundai, so most of the cars from KIA have some connection to the original car giant.
These are trusted brands with verified quality and make. Even if buying used cars, one of these two will be ideal for your needs.
Hyundai Hails From South Korea
The evolution of cars in South Korea is making a stand on the global market, with Hyundai as the largest global car manufacturer today. Its integrated manufacturing facilities produce around 1,6 million units yearly and employ around 75,000 people worldwide.
Considering the company's been going steady since the late 1940s, Hyundai has had an interesting rise. Since it takes a lot to solidify such a position in the global market, its history and reputation make total sense.
Honda Is Proudly Japanese, in Stature and Style
The Japanese automobile industry offers various choices, from Toyota and Nissan to Honda and Mazda. All these car brands are currently on top with quality and consistency. For example, Honda Civic is among the best cars to get, used or brand-new. Even in the cities with the worst drivers, the Civic (or any other Honda) will make the ride seem pleasant.
Honda has its fingers in everything – it's been the largest global motorcycle manufacturer since 1959 and has been doing artificial intelligence and robotics investments and research since the mid-80s.
Whether that's attributed to the Japanese ability to see the future of tech, or just Honda's great investment sense, this manufacturer is here to stay. If you're interested in a duel between Japanese giants, check out the Honda Odyssey vs Toyota Sienna review.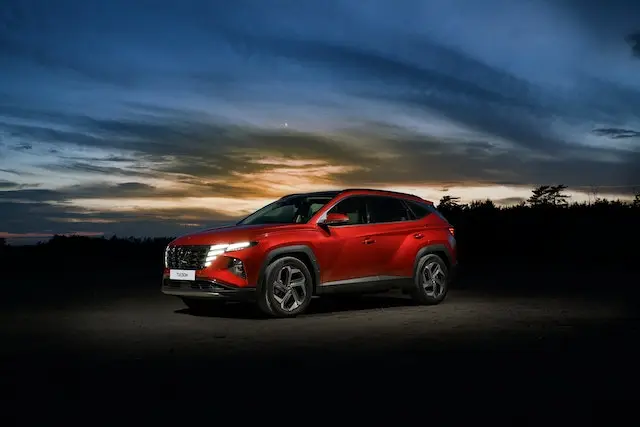 What to Expect Out of Non-American SUVs
If you're too worried about steering away from the regular Ford and Land Rover choice of SUVs, you haven't given non-American manufacturing a chance. Many foreign brands make cars specifically for the US market (like the fabulous KIA Telluride) but even with that, once you ride around in a Hyundai or Honda, you'll see the difference.
If you're just starting with non-American SUVs, check out the Volkswagen Atlas vs Audi Q7 debate and learn more about Hyundai Tucson and Honda CR-V. These two small SUVs are in the same class, so comparing them makes sense – but which one's better?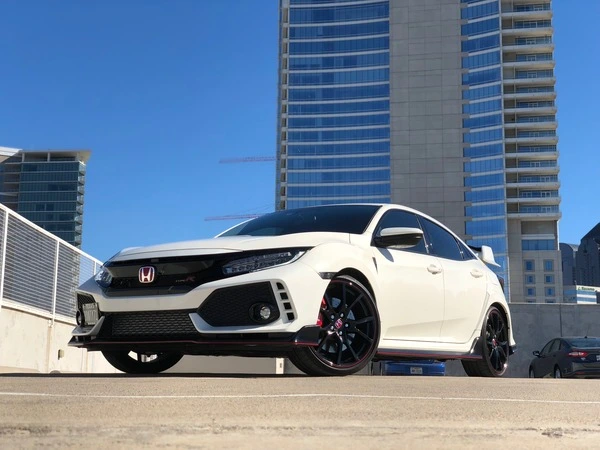 Hyundai Tucson – Ride in Comfort and Style
The 2023 Hyundai Tucson is a small-scale SUV. These are all the rage at the moment, and my theory is that this is because city metropolitan areas are expanding and people want strong SUV models for traveling but smaller in stature for city driving.
This car has the style, grace, and comfort of not just an SUV but a luxurious car at that. Hyundai isn't a luxury brand, but it gives passengers the feeling of riding in an expensive vehicle nevertheless.
Like most new four-wheelers, Tucson has the option of going hybrid, which is even better for city driving and fuel economy. This fourth-generation Tucson has some innovations compared to before, like the new XRT trim, with integrated navigation and a sunroof.
This car provides a lot of value for its cost, making it almost cheap for what it offers. Don't worry, there's no catch – this SUV has five extremely comfy seats, lots of cargo space, an upscale interior, and plenty of great tech and safety features. 
Well, maybe there is a catch; it drives like a regular car rather than a powerful crossover. But if you prefer style and comfort over going fast, that's great. Additionally, the vehicle has a generous basic warranty of 5 years/60,000 miles and unlimited roadside assistance.
Technical Specifications
Here are the technical specifications of the 2023 Hyundai Tucson in the SEL trim.
| | |
| --- | --- |
| Dimensions (H x W x L) | 65.6 x 73.4 x 182.3 inches (166.6 x 186.4 x 463 cm) |
| Weight  | 3,494 pounds (1,584.8 kg) |
| Engine type | Inline 4 cylinders |
| Engine displacement | 2.5L |
| Fuel type | Regular unleaded |
| Fuel capacity | 14.3 gallons (54L) |
| Horsepower | 187 hp @ 6,100 rpm |
| Drive type | All wheel drive |
| Transmission type | 8-speed shiftable automatic |
| Range (city/highway) | 329 / 400 miles |
| Combined MPG | 25 |
Cost and Five Year Expense Predictions
The most popular and affordable Tucson trim is the SEL. The types of trims for this car include SE, SEL, Blue Hybrid, SEL Convenience Hybrid, XRT, N-Line, Limited, and Limited Hybrid.
The Blue Hybrid trim is highly recommended if you want a hybrid engine. You can also elevate your SEL with its Hybrid version, but a lot depends on your budget. The SEL trim moves within the $29,000 price mark – various retailers sell it for a couple of hundred dollars more or less.
Improving the SEL to a Convenience Hybrid is around $35,000, and the Blue Hybrid version is around $32,000. This one pays off more since its horsepower and combined MPG are better.
Here are some (approximate) five-year projections for owning the 2023 Hyundai Tucson SEL:
True cost to own: $45,900,
Avg cost per mile: $0.61,
Fuel costs: $13,000,
Financing: $5,200,
Insurance: $4,300,
Maintenance: $3,800,
Repairs: $619.
Honda CR-V – Honda's Best of the Best Compilation
The CR-V isn't new on the market; it's been around since 1997. However, the 2023 version is the "best of" compilation of the things that make the model great, from the comfort and great tech to an improved sound system and extra legroom. It also looks beautiful.
Performance-wise, the car remains consistent as always. Its acceleration speed is decent, and the combined MPG is excellent, but fuel capacity is slightly lower for a small SUV. The most popular trim is the EX-L, but many users (me included) would recommend the Sport trim with a hybrid engine. That way, the smaller fuel capacity makes sense.
For a long time, Honda CR-V was the leading four-wheeler in the small-scale SUV category, but its competition caught up. Despite that, the CR V still leads the way.
Technical Specifications
Here are the specifications for the 2023 Honda CR V in the EX-L trim.
| | |
| --- | --- |
| Dimensions (H x W x L) | 66.5 x 73.5 x 184.8 inches (168.9 x 186.6 x 469.3 cm) |
| Weight  | 3,635 pounds (1,648.8 kg) |
| Engine type | Inline 4 cylinders |
| Engine displacement | 1.5L |
| Fuel type | Regular unleaded |
| Fuel capacity | 14 gallons (52L) |
| Horsepower | 190 hp @ 6,000 rpm |
| Drive type | All wheel drive |
| Transmission type | Continuously variable-speed automatic |
| Range (city/highway) | 378 / 448 miles |
| Combined MPG | 29 |
Cost and Five Year Expense Predictions
Honda CR-V offers fewer trims than Hyundai Tucson, meaning you won't have to scramble for information to find their differences. CR-V's trims are simple and obvious – you have the EX, EX-L, Sport Hybrid, and Sport Touring Hybrid.
The sport trims have a much better-combined MPG than the EX trims, including the hybrids. The EX-L is between $35,000 and $36,000. If you upgrade to a Sport trim, it'll be a bit more affordable – around $33,000. The Sport Touring Hybrid trim is the priciest, close to $40,000.
Here are some five-year predictions for owning the 2023 Honda CR-V in the EX-L trim.
True cost to own: $44,700,
Avg cost per mile: $0.6,
Fuel costs: $11,300,
Financing: $5,800,
Insurance: $4,300,
Maintenance: $4,800,
Repairs: $825.
How Do These Suvs Compare in Performance and Other Qualities?
After crunching the numbers, Hyundai Tucson offers a similar product for a much better price. Although its true cost to own across five years is higher than for the CR-V, its larger engine displacement and fuel capacity are more promising. It also makes sense that fuel consumption is slightly higher.
Tucson Has Nothing on the CR-V's Performance Specs
The CR-V offers a slightly better performative experience; it reaches 0 to 60 in eight seconds – a normal time for an SUV of such class and characteristics. In contrast, Tucson reaches 60 in just over ten seconds which is slightly disappointing for such engine displacement.
Tucson drives fairly slowly and unremarkably, but it could make night driving more laid-back and comfortable, so don't dismiss it fully. Just don't put the wrong gas in. Neither car's driving performance is superb, but when pitted against each other, CR-V takes the cake. It's a smooth riding experience with a good steering system.
Both Fare Well In the Interior and Tech Sections
Experiencing both cars and deciding which one was more comfortable was the toughest part of the comparison. Tucson is so comfy and spacious that it feels like a massive car from the inside. The shell is sleek and stylish but doesn't prepare you for the interior.
Its tech is state-of-the-art, meaning you can connect with your Bluetooth on whatever you want. There's the 10-inch screen with voice commands and driver's assistance with blind spot warnings and adaptive cruise control.
On the other hand, Honda CR-V is slightly bigger in size and stature, and it resembles western SUVs a lot more. But it's not more or less comfy than the Tucson. In fact, it's another very spacious and enjoyable small crossover.
The 7-inch touchscreen and wireless connectivity are the main attributes of the car's tech, although voice commands come only with the Sport Touring trim. Lane-centering steering and adaptive cruise control are two very good features of the CR-V.
Hyundai Offers Better Value for What You Get
Hyundai's five-year warranty beats Honda's three-year one. This is basic coverage, and it means a lot when buying a vehicle. Car maintenance is extremely pricey but mandatory if you want the vehicle to justify its value; that's why Hyundai wins the value round.
CR-V is a slightly better car because of its performance; however, the two are pretty much head-to-head. Hyundai probably understood that they won't improve the car's performance significantly, so they decided to give more on the inside to justify the value.
Hyundai and Honda Are Exquisite Four Wheelers
I find it hard to choose between the two. I think Honda CR-V is a little more beautiful, and it's faster. However, Tucson has a bigger engine displacement and higher fuel capacity. Its fuel economy is worse than CR-V's, but the Tucson is insanely comfortable.
Whichever you choose, you won't regret it. If you prefer comfort and laid-back driving, get the Tucson. But if you're into a faster car with better fuel economy, the CR-V is for you. 
Personally, I would go for the Honda because I'm biased toward the brand, but also because I think it's slightly better than the Tucson. I love South Korean manufacturing quality, but Honda has a good track record with this model, which is a classic at this point.