Living in an urban area comes with its benefits, but you have to be prepared for crowded streets, occasional traffic jams, and the constant lack of parking space. Thankfully, the best cars for city driving are more than capable of handling this kind of environment. So, if you're wondering what they are, I've compiled a list of the top vehicles you should consider getting.
Driving in Large Urban Areas Comes With Its Set of Challenges
Drivers that are not used to the crowded streets and the slower pace of getting to their next destination might feel a lot of stress while driving in the city. Traffic jams are a daily occurrence, and even if you try your best to avoid rush hour, you can't completely avoid being stuck in bumper-to-bumper traffic. 
There Is Much More to Think About When You're Driving
If you're living in an urban area or spend a lot of time driving in it, you've probably realized by now that there is much more to think about while in traffic than you would have to in a rural area. Trying to avoid rush hour, keeping an eye on pedestrians and cyclists, all of that while making sure you don't miss a turn – it can cause a lot of driving anxiety for someone that is not used to these conditions. 
Try to Avoid Rush Hours When You Can and Keep Your Vehicle in a Good Condition
Of course, avoiding rush hours is not always possible, but you should do it whenever you can because constantly stopping and starting can damage your engine cooling system after a few years. Cities are also full of potholes and rough roads that can also damage your car, so it's important you pay close attention while you're driving and try your best to avoid them. Because of that, you should get your vehicle checked more frequently, especially the brakes.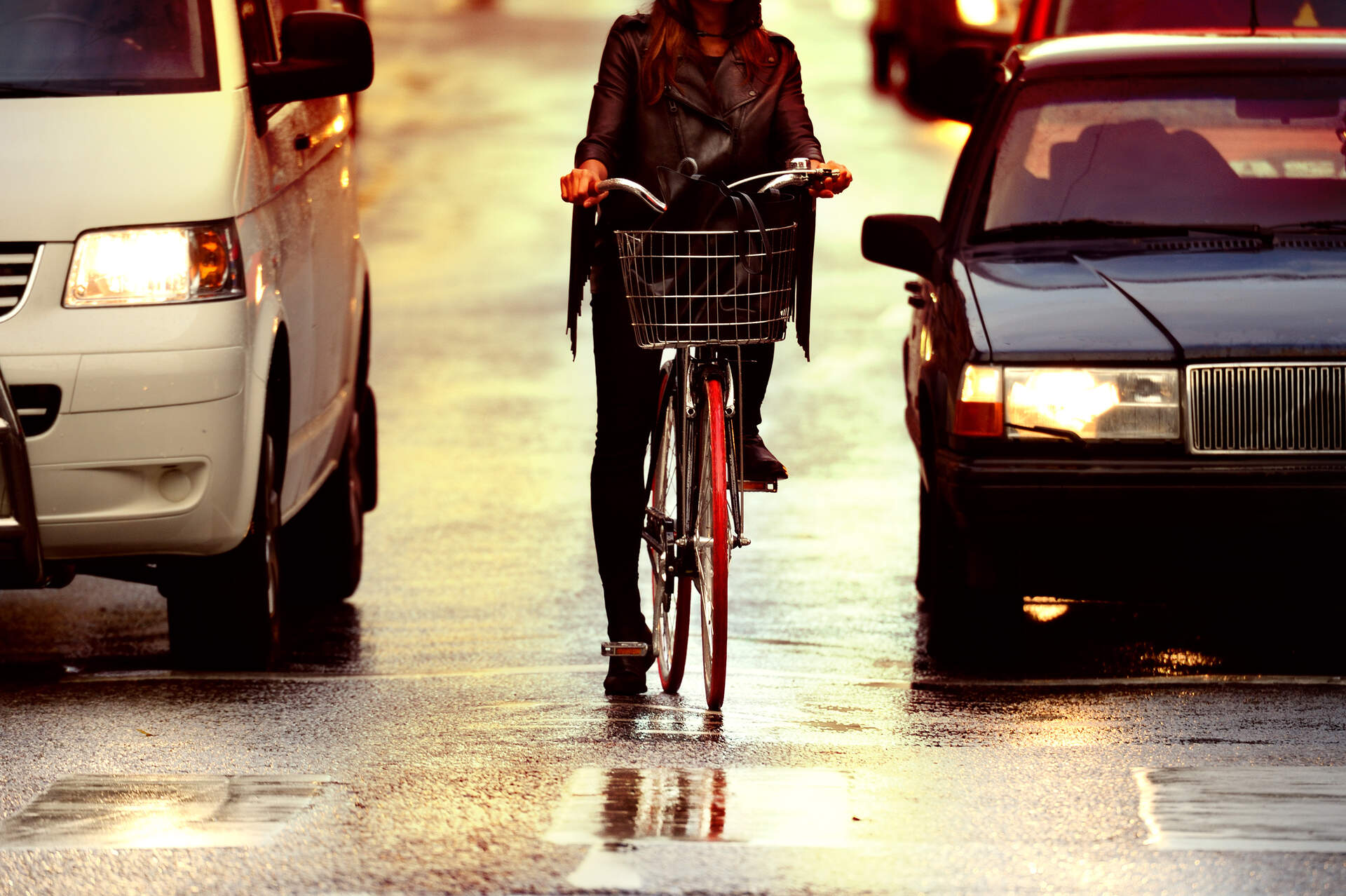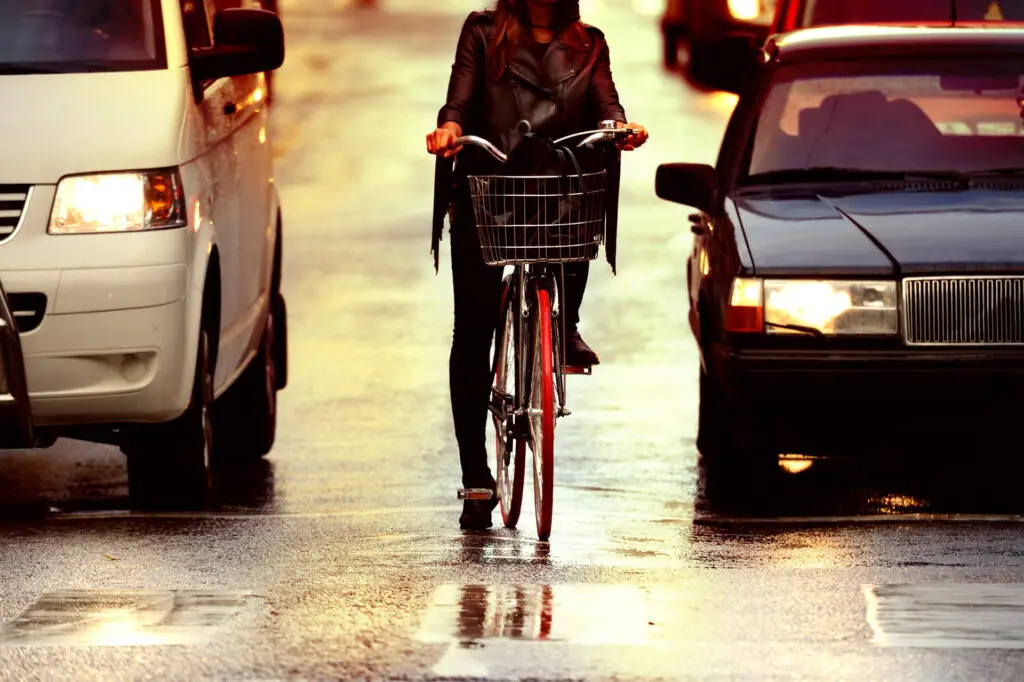 Where You're Living Should Influence What Kind of Vehicle You Drive
Obviously, there is no such thing as a car that will help you avoid traffic jams or a crowd of pedestrians. But it's safe to say that you won't be driving in New York City in an off-road vehicle. Luckily, there are vehicles that come in a small and efficient package while still being able to suit all of your needs. 
Smaller vehicles are easier to park, and their ability to make tight turning circles makes them highly maneuverable in traffic. While old models of city cars were too cramped and had lackluster engines, they are much better now in regard to fuel efficiency and other features. Even if you occasionally want to take the car on a long journey, many of these modern models are not a bad option. 
Here are the main specifications of the models I'll talk about in greater detail:
| | | | |
| --- | --- | --- | --- |
| | MPG | Horsepower | Average Price |
| 2022 Kia Soul | 27-28 City, 32-33 Hwy | 147 – 201 hp | $19,290 – $27,890 |
| 2013 Audi A3 | 21-30 City, 28-42 Hwy | 140-200 hp | $10,500 – $14,200 |
| 2022 Hyundai Kona | 20-30 City, 27-35 Hwy | 147-276 hp | $21,300 – $34,200 |
| 2019 Nissan Versa Note | 27-31 City, 35-39 Hwy | 109-122 hp | $15,650 – $16,600 |
| 2022 Tesla Model 3 | 118-150 City, 107-133 Hwy | N/A | $46,990 – $61,990 |
| 2022 MINI Cooper | 23-29 City, 32-38 Hwy | 134-228 hp | $22,900 – $38,900 |
2022 Kia Soul – A Range Rover of City Cars on a Budget
If you want to drive in style but want a smaller vehicle fit for maneuvering the city traffic, the 2022 Kia Soul is a model you should definitely check out. It's one of the smaller subcompact SUVs with a height of 63.0 inches and an overall length of 165.2 inches. But don't let the small size fool you – it's far more spacious in the interior than you would expect. The Kia Soul has five seats, perfect for a small family living in an urban area. 
Kia Soul has a front-wheel drive (FWD) and a four-cylinder engine that has a standard of 147 horsepower, but a turbocharged engine that makes 201 horsepower is also available. That means you're looking at an average fuel economy typical for a subcompact SUV. 
Kia Soul Is a Small but Reliable Vehicle
This model is packed with great and easy-to-use infotainment and safety technology, which makes navigating through the busy streets a breeze. You should keep in mind that it might not be as agile as some of the models I'll talk about later, but it's still a good option for a comfortable and secure journey through the traffic due to numerous features:
An upgraded infotainment tech system,
Automated braking and cruise control, 
Power door locks and windows,
Blind spot detection, 
Quality sound system,
Heated seats. 
The Brand-New 2023 Model Could Also Be a Good Option to Consider
The new 2023 model of Kia Soul comes not only with a refreshed exterior but also with some great safety updates such as forward automatic emergency braking and driver-attention monitoring. But, if you're deciding between these two vehicles, keep in mind that for the 2023 model, the turbocharged engine option has been discontinued.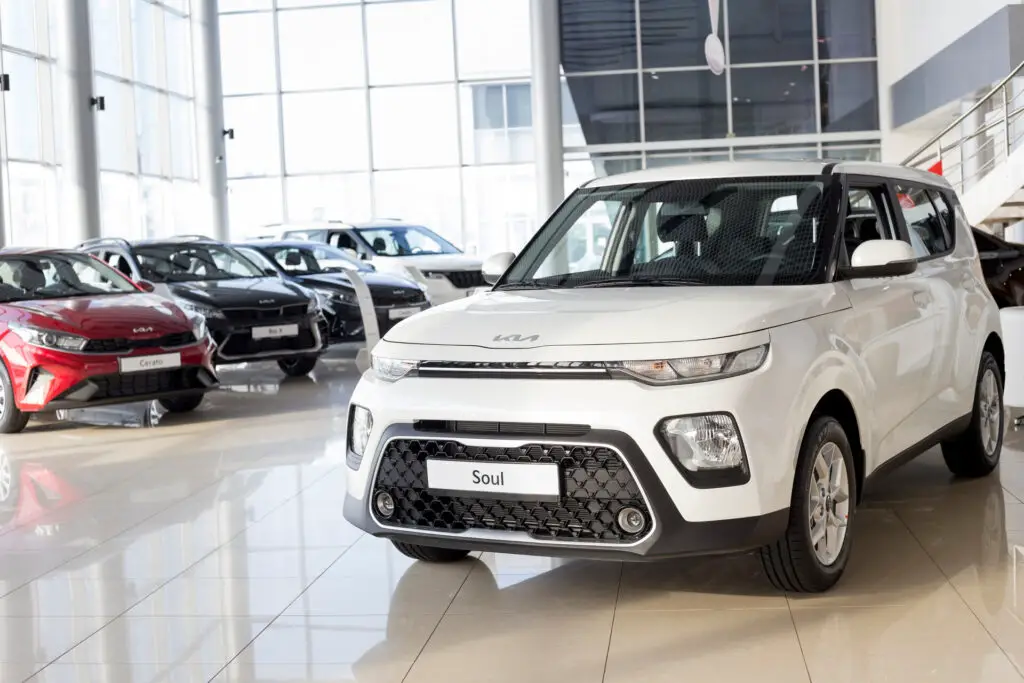 2013 Audi A3 – Still Holds up as One of the Best Cars for City Driving
If you're on a tighter budget and getting a brand-new model is not your top priority, you should look into the 2013 Audi A3. It's the last model before a complete redesign has been made, but it still holds up as a reasonably-priced option that has many great features and an excellent safety score. 
It's a Budget-Friendly Option, but It's Not a Good Fit for a Family Car
While the newest Audi A3 models are much bigger vehicles, the 2013 Audi A3 is a small sedan perfect for a smooth ride in an urban area. Just keep in mind that it's not a good option if you want to buy a family car – there are five seats, but the rear seats are very cramped. Also, if you're not familiar with the city you're driving in, you won't have a nice time with the available navigation system because it can get a bit confusing.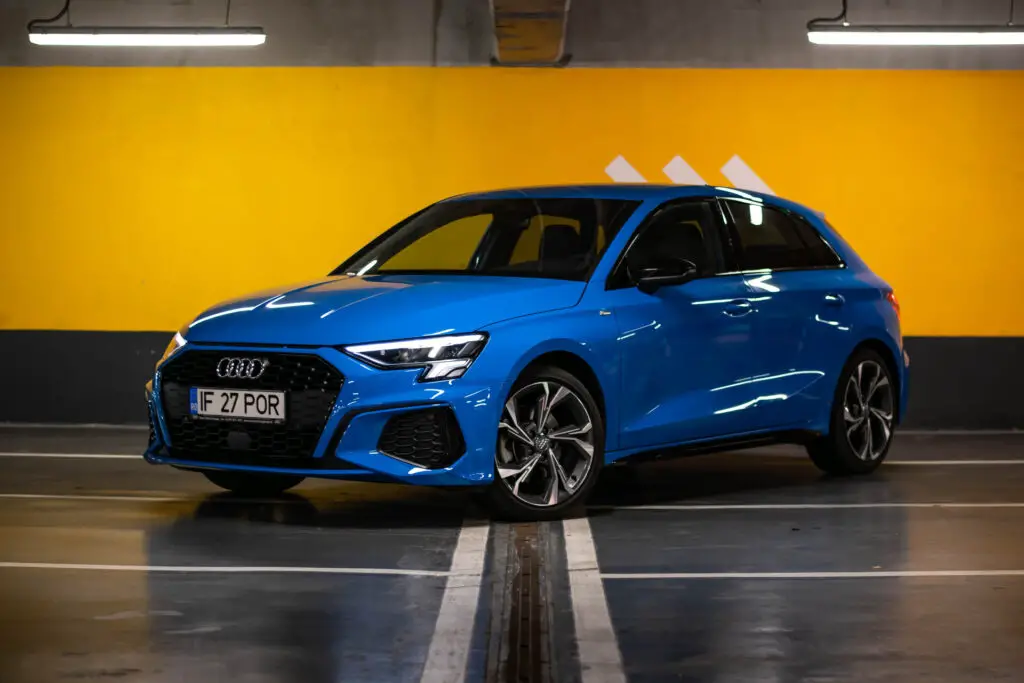 2022 Hyundai Kona – A Stylish Subcompact SUV Perfect for an Urban Ride
Introduced last year with a fully redesigned interior and exterior, the Hyundai Kona ranks as one of the top subcompact SUVs because it has great fuel economy and a high-quality interior. So, if you're looking for a small-sized SUV with balanced driving dynamics that will make navigating through the urban area much easier, this is definitely a model you should take into consideration. 
The Hyundai Kona has a standard four-cylinder engine with 147 horsepower, but the energetic turbocharged engine is also available at 276 horsepower if you want even greater fuel economy. Keep in mind that it might not be the perfect fit for a family car – it has a small cargo capacity and rear-seat space. The brand-new 2023 Hyundai Kona also has this issue, so if that extra rear space is important for your needs, this model is not for you. 
The User-Friendly Infotainment System Is One of the Best Features of This Model
The Hyundai Kona can rightfully boast its great tech features – an 8-inch touch screen, two USB ports, smartphone compatibility, and six quality audio speakers if you like to jam while driving. But if you want an even bigger screen and a Harman Kardon audio system, you have an upgrade available.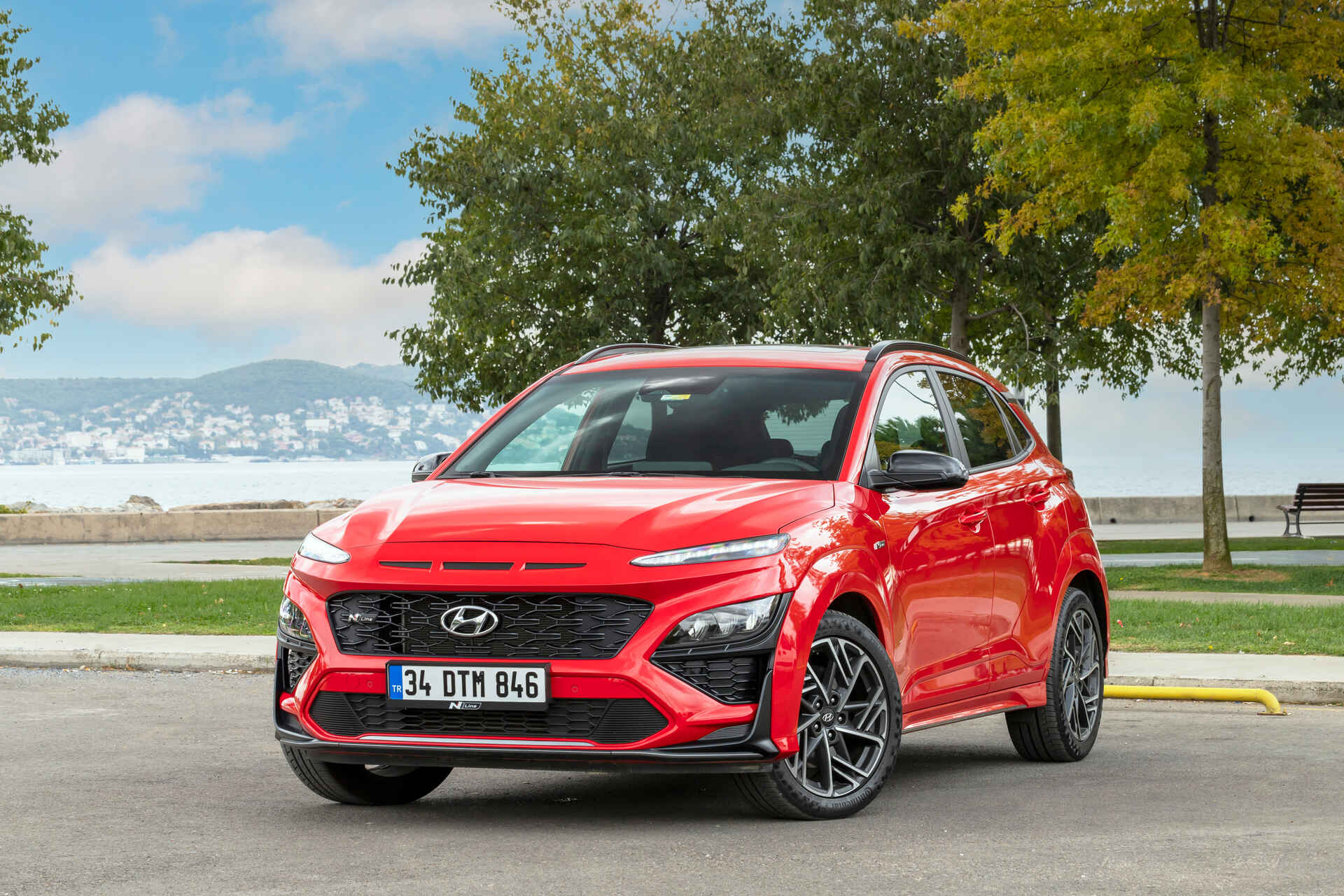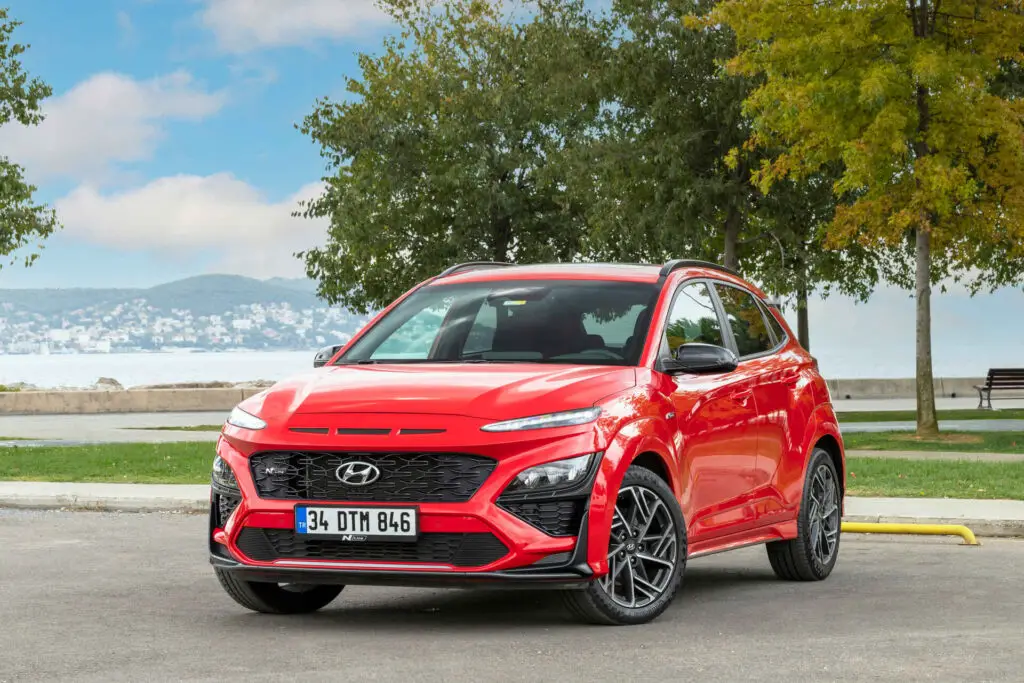 2019 Nissan Versa Note – One of the Most Affordable Vehicles in America
It might not be the most beautiful car you've ever seen, but it does its job well in an urban area, and you can enjoy a comfortable ride for a very affordable price. It's been discontinued, and the last model is from 2019, but its hatchback shape offers good versatility in the city to this day. So, if you're looking for a budget-friendly subcompact vehicle, this is one of the best options. 
The Nissan Versa Note is not only an affordable option, but it's also a great beginner or family car. With room for five people and 18.8 cubic ft. of cargo space, the Divide-N-Hide Adjustable Floor enables you to organize the rear space in your car however you want.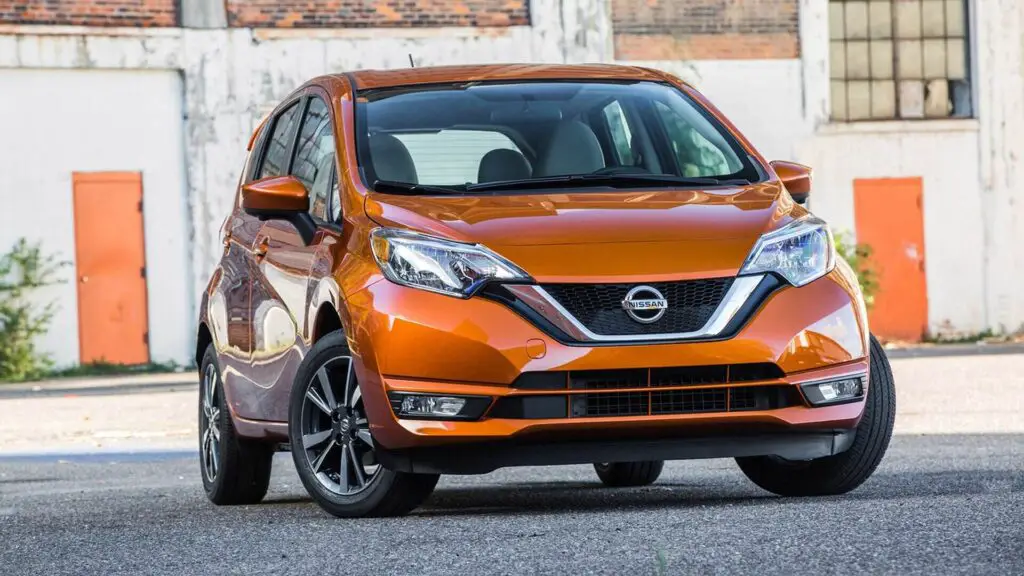 2022 Tesla Model 3 – The Perfect Electric Car for an Urban Area
The Tesla Model 3 is a good electric sedan with a lengthy range and exhilarating performance, as well as loads of high-tech features that ensure a smooth journey. It might be the pricier option to go for an electric vehicle, but they are generally great for people that live in cities because the charging stations are easier to access.
When It Comes to Range, There Are Two Options You Can Choose From
Tesla Model 3 has a very impressive range of up to 272 miles on a single charge, and that's only the entry-level Standard Range option with rear-wheel drive. You can also go for the Long Range trim with all-wheel drive that can drive for up to 358 miles without charging. 
There Are a Couple of Downsides to This Otherwise Great Electric Vehicle
While the Tesla Model 3 has space for five people, the rear seats are rather small, and they might be suitable only for smaller families. However, what it lacks in the rear seat space it makes up with a huge trunk. If having more passenger and cargo room is one of your top priorities, but you still want to buy an electric vehicle, I recommend looking into other models, such as the Ford Mustang Mach-E SUV. 
Also, the Tesla Model 3 comes with a large 15-inch touchscreen display that can be used for basically everything – from adjusting the exterior mirrors to turning on the windshield wipers. But, for some people, this kind of infotainment system can be a bit distracting, so just keep that in mind because safety on the road should be the number one priority.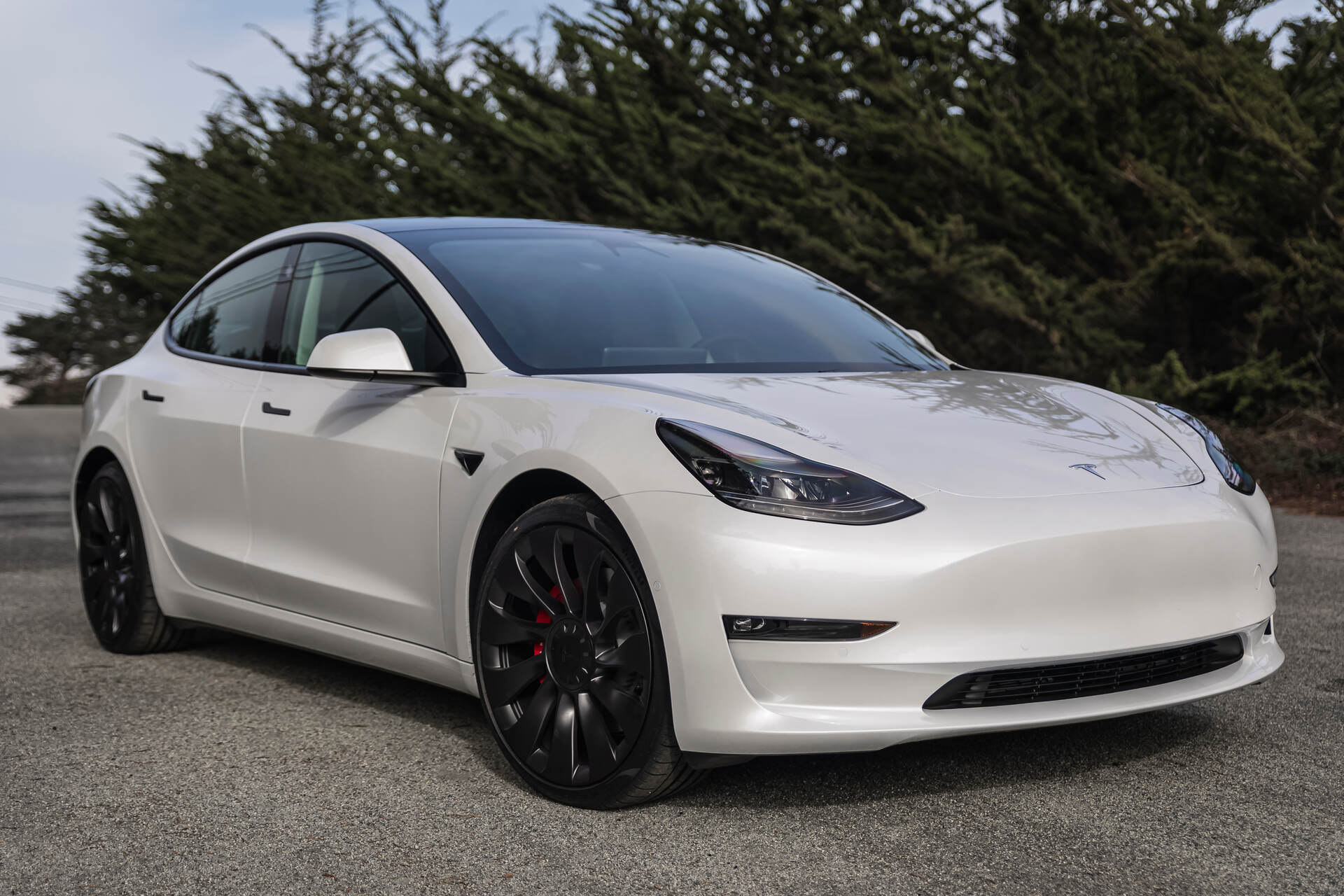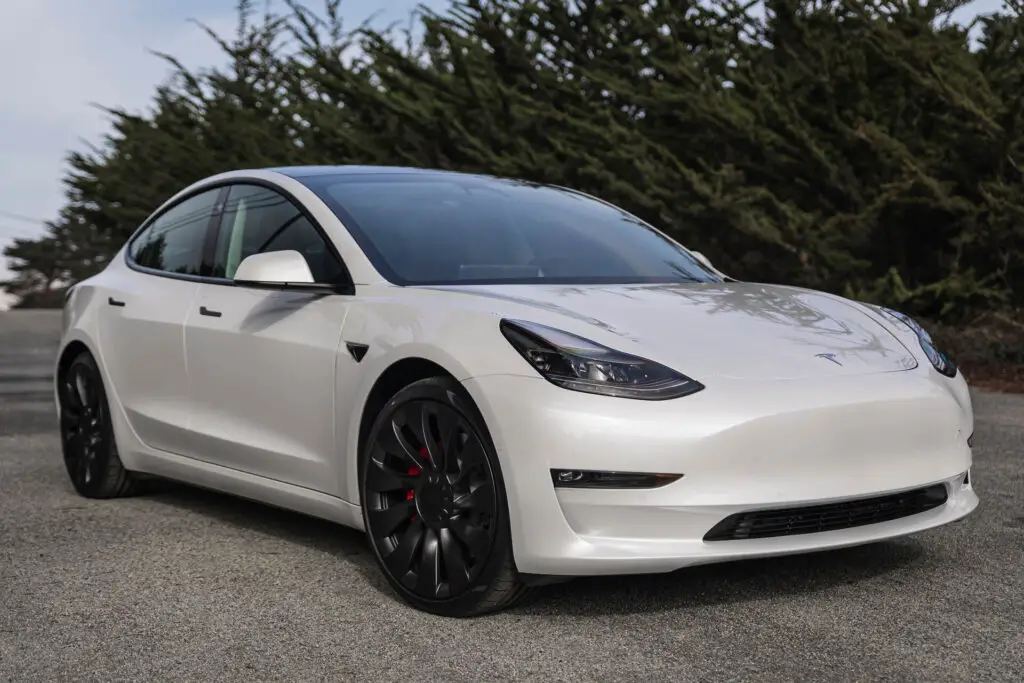 2022 MINI Cooper – One of the Most Stylish Options for the City Roads
Of course, one of the best vehicles for maneuvering busy streets and finding parking space easily is BMW's iconic MINI Cooper. This easily recognizable car is tiny, measuring 152.2 inches in length, 68 inches in width, and the height of only 55.7 inches. The small size of this vehicle is perfect for the city, but it can be a problem if you're looking for a family car – the rear seats are very small, and it has a tiny cargo area. 
The MINI Cooper is known for its agile handling, firm brakes, and direct steering, and its turbocharged three-cylinder engine does the trick for daily use in an urban environment. Here are some of the best traits of MINI Cooper which make them ideal for cities:
Compact size that is very efficient for tight urban spaces,
Excellent levels of power, control, and performance,
Depending on the weather conditions, you can opt for a MINI Convertible.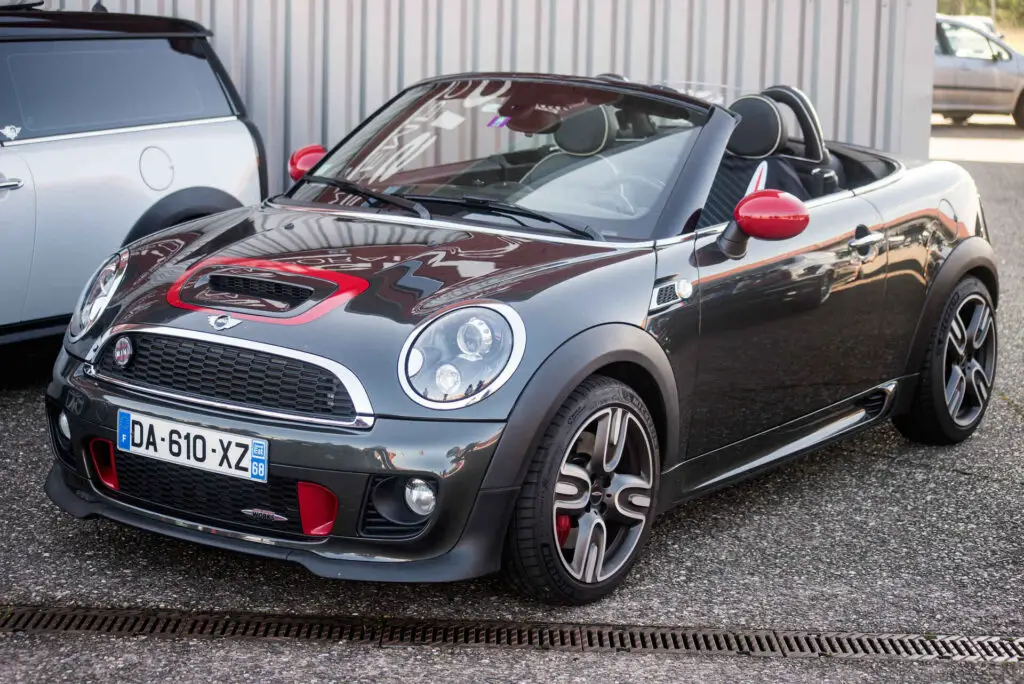 Find Your Perfect Match for Cruising Down the City Streets
Whether you're looking for a perfect companion on your daily commute to work or just want something that you can occasionally jump in and get a few things done, safety and comfortability are the most important factors you should consider when choosing your next vehicle for city life. So, take into account the models I've discussed here, do a bit of research yourself, and you will surely find your perfect match!