It's the battle of the SUVs, and this time, the roster says we're ready to see a Volkswagen Atlas vs Toyota Highlander battle. As the year ends, maybe you've saved up to treat yourself to a gorgeous and powerful SUV – just don't try putting it under the Christmas tree. Here are the specs and all the details to compare these two powerhouse vehicles.
Why Make an SUV the Car of Your Choice?
An SUV isn't just a great off-road vehicle, but if you're an adventurer and travel often, it's the best. These big cars were meant to be driven in harsh conditions, but their interior is comfortable and luxurious. They're tough on the outside but big softies on the inside.
If you live in an area riddled with bad weather, having an SUV is like having a lifeboat on a massive ship. It's useful and, in many cases, necessary. Snowy areas have nothing on a good old all-wheel drive (AWD) car.
However, these cars aren't only meant for muscle. Driving on the open road is more convenient with an SUV because it can reach higher speeds without upsetting the passengers or making them uncomfortable. It's like gliding in an airplane and soaring to new heights.
If I seem partial to SUVs, I'm not. Well, not completely. City living doesn't exactly match a massive four-wheeler, but it sure beats them in looks. You feel powerful and, more importantly, safe. Considering Volkswagen and Toyota make some of the highest quality and safest vehicles in the world, choosing between the two is tough.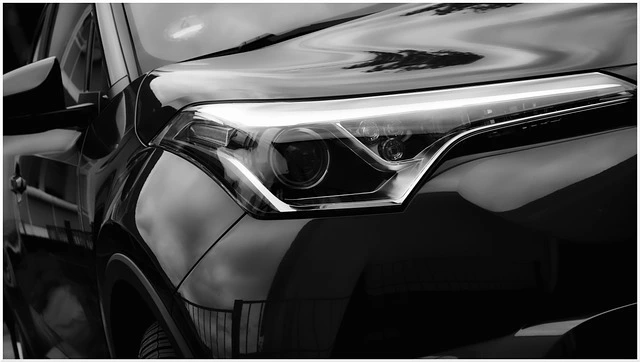 Toyota Highlander vs Volkswagen Atlas – Overview
The Toyota Highlander and Volkswagen Atlas are two fantastic vehicles by two automotive powerhouses. Both Toyota and Volkswagen have been consistently producing cars that go high up on lists of the best-made.
And while they're similar, they're quite different manufacturers. Some years ago, Volkswagen had a scandal regarding their carbon emissions; basically, they lied about them. This was unacceptable in the automotive industry, but the giant didn't falter. They came back bigger and better with purposely eco-friendly vehicles.
On the other hand, Toyota never had massive issues with their vehicles, nor did any specific scandal soil their reputation; however, the list of faults found in their operations isn't minimal. Although not very on-brand for Japanese people or Toyota's spotless reputation, mistakes were made. This should tell you that no manufacturer is faultless.
You're likely not interested in who has more scandals out of the two, and that makes sense. I'm just reminding you that picking a car can often depend on more than its looks or price. More and more people make conscious shopping choices, so this info will matter to someone. If you care to dissect the two companies' reputations, though, I recommend the Internet.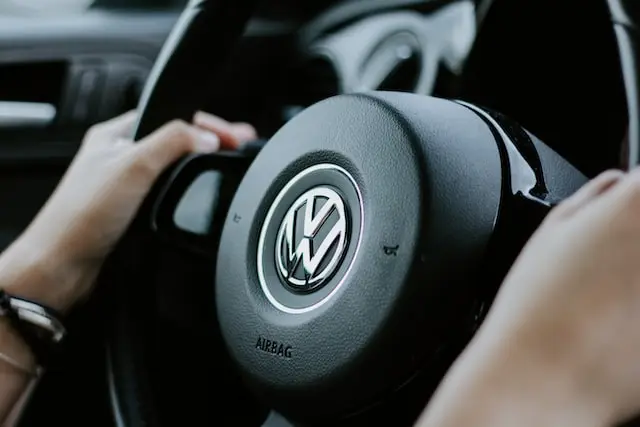 Let's Check Out the 2022 Volkswagen Atlas
The Volkswagen Atlas is big. Truly, replacing a flat tire on this bad boy or changing winter and summer tires is best done by a professional. What many people won't appreciate about the Atlas – which isn't that bad at all – is its boxy appearance. 
Sure, it feels a bit like a 3D rendering of a vehicle rather than an actual one, but it has smooth lines here and there to soften the harshness of its size and bulkiness. Inside, the vehicle is spacious and luxurious. The color scheme is monochrome, the display is big, and the ignition is keyless.
In the back, three adults can sit comfortably, and, in the way back, there's more seating, so a big family or group of friends can take a nice trip anywhere. This back row can, of course, be turned into cargo space which is more than ample.
The driving modes and assistance are standard for Volkswagen; the controls are laid out straightforwardly and neatly. As a bonus, there are many cup holders and hidden storage space. Here, you can insert a joke saying it offers more than a studio apartment in New York City – which could be true.
Something that could deter people from choosing the Atlas is its fuel economy. It's not great. You can choose between a four-cylinder model and the V6 model when it comes to engine configuration – the V6 is gentler and provides the feeling of an airplane ride.
Technical Specifications
The car is smooth and easy to drive both on the open road and around the city. It has several sizes and models, but here are the specs for the basic Volkswagen Atlas 2022.
| | |
| --- | --- |
| Engine type | Gas |
| Transmission | 8-speed automatic (shiftable) |
| Cylinders | Four-cylinder or V6 |
| Drive type | Front-wheel (available in AWD) |
| No. of seats | 7 |
| Fuel type | Regular (unleaded) |
| Fuel tank capacity | 18,6 gallons |
| Horsepower | 276 hp @ 6,200 rpm |
| Torque | 266 lb-ft @ 3,500 rpm |
| Dimensions (Length x Height x Wheelbase) | 200,1 inches x 70,1 inches x 117,3 inches |
Price Range and Maintenance Costs
The price range depends on several upgrades, notably the four-cylinder to the V6 engine and the front-wheel to AWD. The color red costs an extra $395, although this car feels classier and nicer in neutral colors.
The basic SE model – a four-cylinder, front-wheel drive comes at around $34,000. Upgrading to AWD will come to just over $36,000. And if you upgrade to a V6 with front-wheel drive, you'll have to cash out around $40,000; the AWD upgrade comes to just over $42,000.
The SEL models, regular and Premium, come with a V6 engine and an AWD upgrade, but they're distinctly different because of a 3.6-liter engine displacement. This means they're stronger than SE models. Unless you want to be a bit faster on the road, there's no reason to pay more than $50,000 when the basic model, which works perfectly, is around a third cheaper.
Looking at the 5-year ownership plan, Atlas produces the following digits.
| | |
| --- | --- |
| True cost to own over five years | $53,300 |
| Avg. cost per mile | $0,71 |
| Depreciation | $20,900 |
| Financing | $5,400 |
| Fuel | $15,200 |
| Insurance | $5,000 |
| Maintenance | $3,700 |
| Repairs | $900 |
Pros and Cons of the VW Atlas
As an overview, here are some pros and cons of the 2022 Volkswagen Atlas.
Pros:
Seven seats for the family,
Seating can be turned into cargo space,
Ample storage around the interior,
Can be upgraded to a V6 engine,
Possibility of AWD upgrade, 
Blind spot warning system,
Pre and post-collision safety systems,
Child seat anchors and safety locks,
Stability and traction controls,
USB and memory card slots in the entertainment center,
Satellite radio,
Heated mirrors,
Keyless ignition,
Front and back row cup holders,
4-year/50,000-mile warranty.
Cons:
Unable to upgrade to a hybrid,
Low fuel economy,
Boxy and bulky appearance,
Expensive color upgrade,
Costly maintenance.
What Does the 2022 Toyota Highlander Have to Offer?
Who says an SUV can't be beautiful? The Toyota Highlander is borderline gorgeous. Being impressed by a car's appearance can often be deceiving, but in the case of the Highlander, the outside matches the inside – a beautiful and elegant, yet strong vehicle. I'm not having feelings, you are.
Similarly to the robust VW Atlas, the Highlander can also accommodate a big group with seven seats and three rows. The third row can be transformed into cargo space; if you have a dog, consider that pup lucky – the trunk space is massive.
The stronger models have heated seats, which makes driving in winter a pleasurable experience. Similarly to the Atlas, you can upgrade from FWD to AWD. The cylinders in every model are V6.
The Toyota Highlander's interior is like being inside an airplane. A controlling console and two cupholders are safely nestled between the two front seats; the entertainment center and screen are visible from all parts of the vehicle but aren't too prominent to be invasive. 
The driving assistance is effortless. There are rear seat assistance checks and windshield wipers with sensors that activate automatically while it rains. This model is available in a hybrid version, but not as an upgrade. The hybrid model is a separate car.
Technical Specifications
Similarly to the VW Atlas, the regular Toyota engine runs on an 8-speed automatic transmission. Here are other specs of the 2022 Toyota Highlander.
| | |
| --- | --- |
| Engine type | Gas |
| Transmission | 8-speed automatic (shiftable) |
| Cylinders | V6 |
| Drive type | Front-wheel drive (available in AWD) |
| No. of seats | 7 |
| Fuel type | Regular (unleaded) |
| Fuel tank capacity | 17,9 gallons |
| Horsepower | 295 hp @ 6,600 rpm |
| Torque | 263 lb-ft @ 4,700 rpm |
| Dimensions (Length x Height x Wheelbase) | 194,9 inches x 68,1 inches x 112,2 inches |
Price Range and Maintenance Costs
The standard Toyota Highlander L comes at a humble $35,900. This would be a setting with front-wheel drive and a V6 engine. Looking at the dimensions, the price isn't heavily justified, considering how with the VW Atlas you get more in size and stature for less money.
However, the V6 engine justifies the range, and to upgrade to AWD you'll need to cash out around $37,500 – not a massive difference compared to the Atlas, which charges the upgrade more than $40,000. 
Toyota essentially creates its cars to be hybrid, and if that's the version you're interested in, you'll be surprised to hear that all of the Highlander hybrid models come with a four-cylinder engine. A lot depends on your desires and priorities here.
As far as maintenance goes, the 5-year ownership looks something like this.
| | |
| --- | --- |
| True cost to own over five years | $47,300 |
| Avg. cost per mile | $0,63 |
| Depreciation | $16,800 |
| Financing | $5,900 |
| Fuel | $12,600 |
| Insurance | $4,100 |
| Maintenance | $4,600 |
| Repairs | $600 |
Pros and Cons of the Highlander
Here are some pros and cons of the 2022 Toyota Highlander, summarized.
Pros:
Seven or eight seats for the family,
The back row turns into ample cargo space,
It has a hybrid version,
Dynamic navigation system,
Pre and post-collision systems,
Stability and traction controls,
Blind spot and lane departure warning sensors,
USB connection,
One touch power windows,
Heated seats and mirrors,
Keyless ignition,
Tilt and telescopic steering wheel,
Turn signals in mirrors,
3-year/36,000 miles warranty.
Cons:
Doesn't provide an overly enjoyable ride compared to other SUVs in the same class,
Small third row,
Not too much storage space,
Expensive to maintain.
Which One's Better? Depends on Your Desires
When compared, one doesn't stand out as the clear winner. That's why I can't decide for you. What I can do is ask that you consider what you need out of a car this big.
If you don't mind a bulky look, are tall, and have a big family you love to travel with – the Volkswagen Atlas is your vehicle. Although cleaning the seatbelts will be more necessary considering how many kids will be in it.
Upgrading your SUV to AWD would only be necessary if you live in treacherous terrain and weather conditions; if you do, again, the Atlas will handle the obstacles like it was made for them (it was). 
The Highlander can handle that, too, but it's a duller driving experience overall. The Atlas absorbs the shock of potholes and faults in the terrain, while the Highlander offers acceleration where the former can't. Additionally, the Highlander offers the perks of an SUV without looking like a minivan.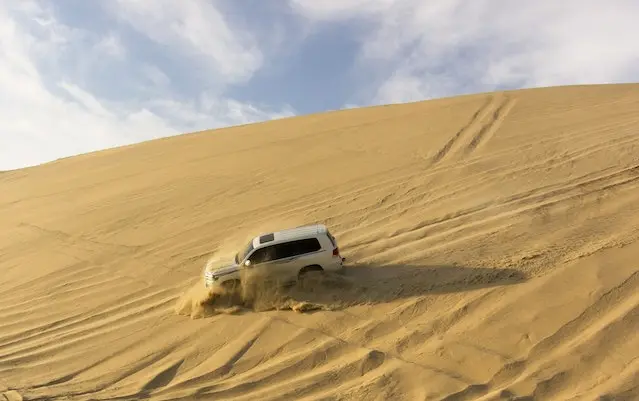 And the Winner Is…
The competition of Volkswagen Atlas vs Toyota Highlander 2022 has come to a close, and I would objectively say that the winner is the Highlander. Although I'm partial to the Volkswagen, there's something about the Highlander making me unable to look away.
Also, comparing the costs and the overall five-year ownership of both, the Toyota pays off a lot more, but the sturdiness and reliability of the Atlas make it worth the costs. Both manufacturers provide reliable and safe driving experiences. However, considering the basic Toyota has an already installed 3.5-liter V6 engine, it's the clear winner here.