If you're looking for a vehicle that offers more than a simple and traditional SUV, then know that Audi and Volkswagen make two models that stand out from the others. That leads us to today's battle of Volkswagen Atlas vs. Audi Q7. Both of these vehicles offer enjoyable driving experiences – but which one is better? Let's find out.
Objectively speaking, Audi Q7 has more to offer than Volkswagen Atlas, with more top-end features put to very good use. However, that doesn't mean that this vehicle model appeals to each buyer's driving style (and budget) or that Volkswagen Atlas comes without any benefits. These SUVs can be compared in many different segments – which I did in the following text. It will help you make an informed decision when the time for purchase comes.
What Makes Volkswagen Atlas and Audi Q7 Comparable?
Did you know that Audi is a member of the Volkswagen Group? Therefore, it shouldn't come as a surprise that these car brands offer exceptional, yet similar qualities, which makes them some of the most popular import car brands. For starters, both VW Atlas and Audi Q7 are modern SUVs in the true sense of the word – just think of the smooth exterior and luxury-style cabins both of these midsize SUVs offer. 
However, the main focus of these manufacturers differs greatly. While Volkswagen Atlas Carries the most about the vehicle's practicality and performance, Audi Q7 has its sights on sporty styling and features that promise a fun drive. Each of these vehicles can be a great investment – but which ones will be better depends on your driving style and the car qualities you seek. 
For starters, take a look at some basic overview when it comes to these SUV models:
| | | |
| --- | --- | --- |
| Features | Audi Q7 | Volkswagen Atlas |
| Engine | 2.0L Turbo Inline-4 Gas | 2.0L Turbo Inline-4 Gas |
| Seating Capacity | Seven seater | Seven seater |
| Horsepower | 261 hp | 235 hp |
| Drivetrain | All-Wheel Drive | Front-Wheel Drive |
| Transmission | 8-Speed Automatic | 8-Speed Automatic |
| Fuel Economy | 19 MPG in the city, 25 MPG on the highway | 21 MPG in the city, 25 MPG on the highway |
| Fuel Tank Capacity | 22.5 gallons | 18.6 gallons |
2022 Volkswagen Atlas vs. Audi Q7 – The Powertrain Options
If you look for a vehicle that can provide you with consistency in your drive then you should go with Volkswagen Atlas which offers reliable and steady powertrain options. It also provides the option of customizing your experience with two engines (four-cylinder and V6) that you can pair with an all-wheel or front-wheel drive. When it comes to horsepower generation, the V6 engine is superior to the four-cylinder one (276 to 235) and is often a preferred choice for Volkswagen Atlas drivers due to the smooth and refined feel it provides. 
Audi Q7 also offers two engines, but both of them are turbocharged and come with a greater horsepower generation – 248 hp from the four-cylinder and 335 hp from the V6. If you're impressed with the quick acceleration and Quattro all-wheel drive (Audi's trademark), then you'll be fascinated with the agility and power production of this Audi model. 
How Are These Vehicles When It Comes to Fuel Efficiency?
As we're all well aware, aerodynamics plays a great role when it comes to the vehicle's ability to move efficiently. VW Atlas has a bit lower drag coefficient than Audi Q7 (0.34 to 0.36), which means that it has the ability to slip through the air with less resistance. The lower this coefficient is, the higher the top speed, and the lower the fuel consumption. 
That being said, note that, while vehicle acceleration can be comparable with these two SUVs, VW Atlas leads when it comes to fuel efficiency – just look at the miles-per-gallon statistics from the table above. 
A Good Performance Is Followed by Good Insurance Coverage
When it comes to coverage, note that both of these manufacturers will keep you protected for a long time. Both of these vehicles have a basic warranty that lasts up to four years or 50,000 passed miles, a drivetrain warranty for the same extension, as well as basic roadside assistance coverage. 
However, Volkswagen Atlas has an additional two years of maintenance provided at 20,000 miles (or less). On the other hand, Audi Q7 provides a better corrosion warranty – it lasts up to 12 years (the mileage is unlimited), which is a much better offer than the 7-year/100,000-mile coverage you would get with Volkswagen Atlas.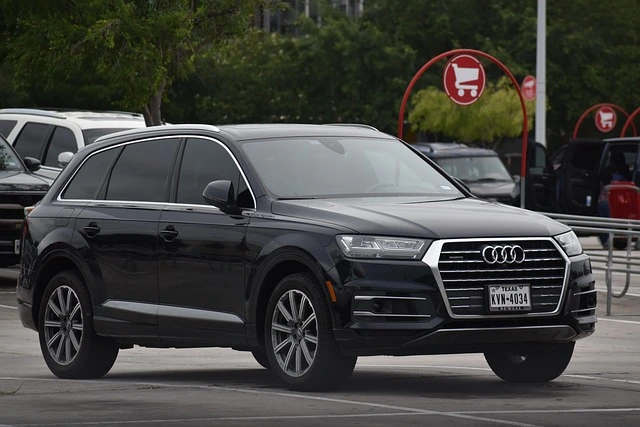 Both Models Offer a High Level of Convenience and Comfort
When it comes to drivability, neither of these car models disappoints – it's only a question of what you prefer. While VW Atlas provides a bit more conventional driving experience, Audi Q7 proves to be a sporty SUV. 
The main quality of the VW Atlas is its responsiveness – it reacts instantly once given the command, which can work wonders for those having driving anxiety. It's more than a reliable SUV, whether you wish to take it to the highway, give off-road driving a go, or enjoy smooth city driving. Not only that but the ultimate comfort is guaranteed for all passengers within, no matter the road conditions this car is facing. 
On the other hand, we have an Audi Q7 that offers a much more exhilarating ride than VW Atlas ever could. For starters, you won't have a feeling of driving an SUV at all, but a sports car. As mentioned above, it accelerates quickly, but it also delivers incredible nimbleness due to performance wheels and tires that improve maneuverability and handling response. You'll also be content with Audi Q7 performance in any road conditions, due to the all-wheel drive system.
Interiors and Additional Features
You're able to customize the interior of your VW Atlas, from titan black color all the way to the shetland beige. There are also several trim levels you can choose from – but even the basic ones come with many luxurious features. On the other hand, you have, for example, the SEL trim that will provide you with a panoramic sunroof, hill-descent control, and high-beam assist that will make every trip to the countryside worth your while. 
Of course, Audi Q7 doesn't stand far behind when it comes to interior quality and looks – just the opposite. While the VW Atlas comes with synthetic leather seating surfaces, the Audi Q7 offers true leather. This model also provides some standard additional features that aren't available with VW Atlas' basic trim level – and they make this SUV a truly luxurious vehicle. With this model, for example, you'll be able to enjoy steering wheel audio controls, a hands-free liftgate, multi-zone a/c, and seat memory.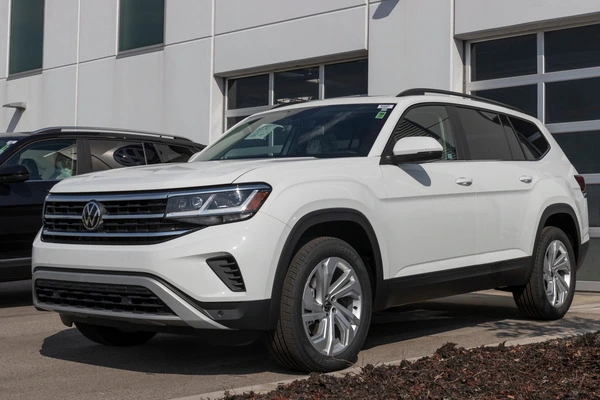 VW Atlas and Audi Q7's Infotainment Systems
The infotainment system of the Volkswagen Atlas is pretty conservative. Although it looks like an 8.0-inch thanks to the upper trims, the touchscreen is 6.0 inches big and pretty user-friendly and responsive. On the other hand, Audi Q7 has a dual screen system, with 10.1-inch and 8.6-inch screens (the smaller one is located right below). On top of that keep in mind that Audi Q7 also features a Virtual Digital Cockpit, quite an innovative gauge display.
Passenger Room and Vehicle Size
When it comes to the spaciousness, VW Atlas is a clear leader. Although both of these SUVs are seven-seaters, it's a VW Atlas that offers more shoulder and leg room in almost every position in the vehicle, as well as a significantly bigger cargo volume space. Take a look at the table below to compare some of the basic dimensions these vehicles have:
| | | |
| --- | --- | --- |
| Features | Audi Q7 | Volkswagen Atlas |
| Height | 68.5 in | 70.1 in |
| Length | 199.3 in | 200.7 in |
| Max Width | 77.6 in | 78.3 in |
| Wheelbase | 117.9 in | 117.3 in |
| Front Seat Leg Room | 41.7 in | 41.7 in |
| Front Seat Shoulder Room | 59.5 in | 61.5 in |
| Front Seat Headroom | 39.9 in | 41.3 in |
| Rear Seat Leg Room | 38.8 in | 37.6 in |
| Rear Seat Shoulder Room | 58.5 in | 60.8 in |
| Rear Seat Headroom | 38.8 in | 40.4 in |
*1 inch = 2.54 cm
Safety Features These Two SUVs Bring
VW Atlas has earned five stars on the National Highway Traffic Safety Administration's crash testing. Therefore, in the case of a collision, rest assured that you and the other passengers will be as safe as possible. Additionally, note that this model possesses quite a few great safety features, both as standard options and upgrades, which makes it one of the best cars for families. Here are some of the most important ones:
Blind-spot monitoring, 
Rear cross-traffic warning, 
Forward-collision alert,
Adaptive cruise control, 
Brake assist.
Audi Q7 is considered pretty safe, as well, but for some buyers, the fact that it has not yet been tested by the NHTSA can be an issue. Still, it is an SUV that also offers plenty of driver-assistive features. Even more, rear side airbag and rear parking aid are features you'll get as standard with Audi Q7, while they are not available with VW Atlas. Lane-keeping assist and lane departure warning, on the other hand, are examples of the safety upgrades Audi offers.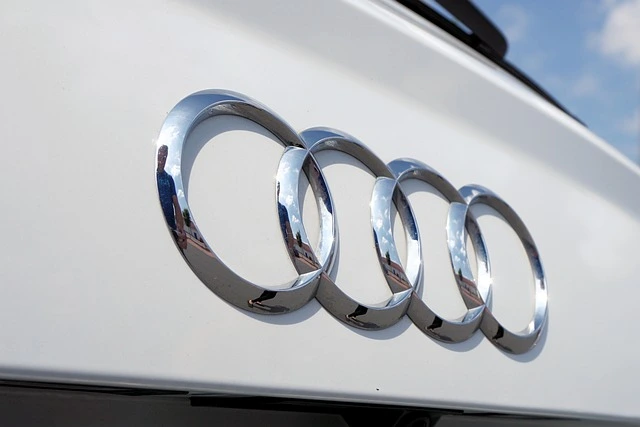 Which of These Vehicles Offers the Best Value for the Money?
With the manufacturer's suggested retail price of $33,475 for the base trim, the 2022 VW Atlas comes as a more budget-friendly option – it's certainly more suitable for those who don't want to spend a fortune on high car prices. On the other hand, we have the 2022 Audi Q7 with a starting price of $56,900, which can be quite a lot of money for some. However, there is a reason for this price difference – just think of more upscale attributes as well as a more luxurious interior design mentioned earlier. 
The cost of owning a car also differs between these two SUVs. Not surprisingly, Audi's car expenses are higher, as well. Audi Q7 parts are less available and more expensive than those you'll need to acquire for the VW Atlas. At the same time, VW Atlas has more trims to offer – but keep in mind that Audi Q7 provides more with each trim. Therefore, if you look for an affordable option with a lot of trims included, VW Atlas should be your choice. However, if you're looking for a lavish SUV with a lot of high-end features, regardless of the price, then you should go with Audi Q7.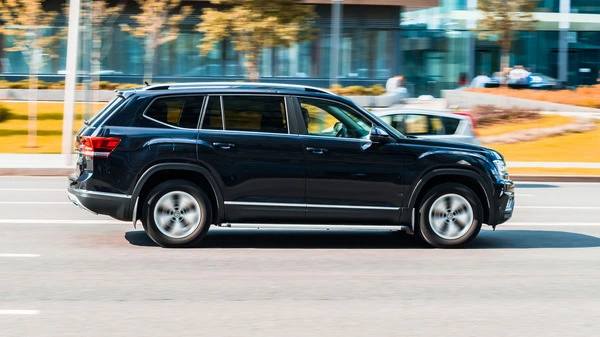 Audi Q7 vs. Volkswagen Atlas – Who Won?
Although both manufacturers are known for implementing bold features in every vehicle, Audi does it a little better – but for a higher price. Audi Q7 is not only easy on the eyes but also a powerful vehicle that offers an inspiring drive and provides many details that you won't be able to find in Volkswagen Atlas. Therefore, it is a winner in this battle of SUVs – but does it mean that it's a better vehicle to purchase? 
That depends on your budget requirements and your driving needs. If you're looking for a more budget-friendly, reliable model for your daily travels, then you won't make a mistake by choosing the Volkswagen Atlas. However, a costlier Audi Q7 will be there if your driving style demands more excitement.