It's time to make a decision whether to invest in a classic car or simply purchase the newest model on the market. There are numerous factors that contribute to the debate about classic cars vs modern cars, such as the safety and technology of modern vehicles and the simplicity of classics. I have compiled a list that summarizes the pros and cons of all types of cars, whether they are older or newer. Find out what my final verdict is and how to decide what is the most suitable vehicle for you.
What Are the Crucial Differences Between Classics and Modern Vehicles?
It's obvious that when you first lay eyes on a vehicle, you will immediately know whether it belongs to the older or newer generation. The key differences are connected to components, design, safety, and handling. Technological innovations have equipped modern vehicles with parking sensors, a central computer, and smart systems. Also, the design of the engines has changed as well. Now they are more powerful and efficient but much smaller and smarter than the classic ones.
Classic cars don't have any automated features, thus providing the driver with a more immersive driving experience. The engineers made sure that the design was simple. So, even if a small component breaks down in the car, you would still be able to drive it. After 30 or 40 years, you will still see classic cars on the roads. The value of well-maintained classics can just increase with time. 
Both types of vehicles have pros and cons. It depends on what features are the most important to you. Read the in-depth explanation of what each vehicle is like so you can make a sound decision.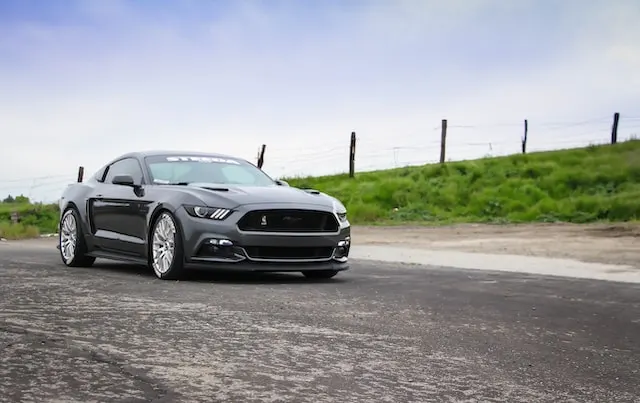 What Are the Advantages of Classic Cars?
Are you a fan of classic cars? People generally praise older versions of cars for a number of reasons, but among the most convincing factors is durability. They can easily be maintained and fixed. Here are the main advantages of classic cars you might not know about.
The Simple Design
Modern vehicles cannot be viewed as simple and economic. The vintage counterparts win in the category. You won't struggle to figure out the function behind numerous knobs and buttons. Drivers might easily get confused in a newer vehicle.
Vintage cars are simply cars and not smart computers. They are designed to get you from point A to point B. There is no complex wiring or computers and there is enough room to enjoy the ride. When a spark plug or a water pump goes bad, drivers can attempt to get the problem fixed on their own. If this is your case too, here's what I order: Autolite Iridium XP for spark plugs and Gates 45005 Premium Engine Water Pump. This is not the case with newer automobiles since the technology is more complicated now, and an expert is always required.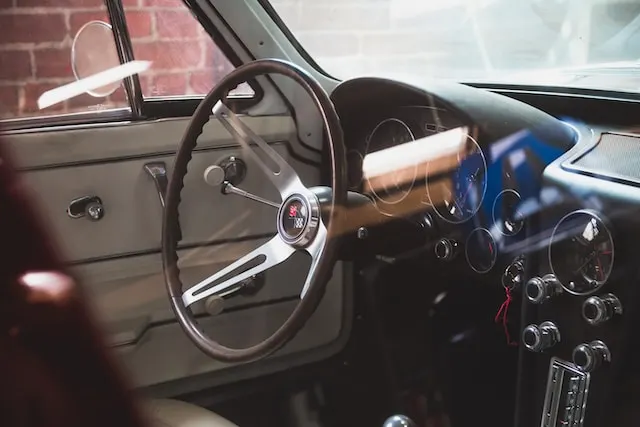 Vintage Cars Are Know for Fuel Economy
Cutting-edge technology has allowed cars to be quieter and to have self-steering features. But these driver-aids won't save you any fuel. In fact, the car will use up more because the computer will determine how you should drive.
Antique cars are more economical. Models such as Morris Minor, Ford Popular, MF Midget, and Ford Anglia are much better at saving fuel than their modern counterparts. The main reason why you can actually control fuel economy in antique vehicles is the fact that you will rely on a manual transmission. When you get more control of the car with a manual transmission, saving fuel is possible.
Easy to Fix and Less Maintenance
An average driver doesn't know how to decipher all the electronics that are a part of newer cars. When a little part of the car stops working, the entire system can collapse. This is where vintage models win again. Almost all mechanical parts on the vintage ones can be rebuilt, replaced, or fixed. The maintenance is cheaper as well as repair.
You Can Get an Antique Car for a Good Deal
Brand new or used modern vehicles tend to be priced high. This is different from vintage cars since they are very cost-effective. It's possible to come across a good deal and then you can restore it to its original condition. For example, you would be able to find a Mustang V-8 coupe for approximately $13,000. With a minimal investment in missing parts, you can restore it and then resell it for a higher price.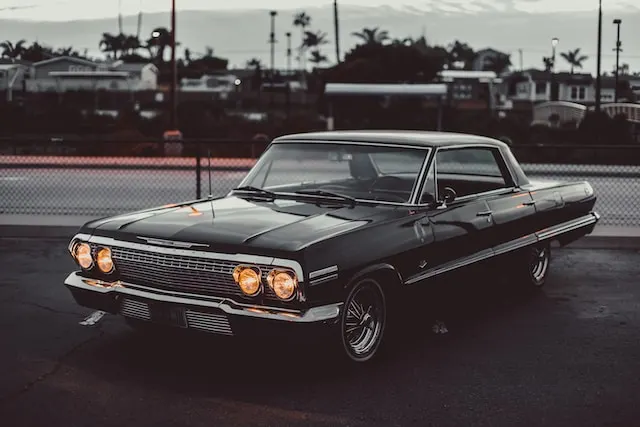 Disadvantages of Classic Cars
Even though there are many positive aspects of owning a vintage car, I should mention some disadvantages that many owners face. It's one thing to admire it from afar but a whole other thing when it comes to owning and driving one. So, before you make any decisions, check out the possible challenges you might face with an antique vehicle.
They Can Be Unreliable

They were designed 30 or 40 years ago. They need to be constantly maintained. Their parts are old, and you might see yourself going to the mechanics often. With attention and care, they can work well, but the owner must always maintain them in good condition.
Some Spares Might Be Too Expensive

Since they have been produced in the last century, it's possible that you will face some challenges when finding certain parts. Many owners need to order parts online or from other countries. The expenses can add up quickly. Also, you might have an issue with rust in cars that are made of steel.
They Are Not Safe Enough

Antique automobiles are not produced for the speeds and roads we use today. The safety standards in the 20th century were very different from the current. You might stumble upon models that lack seat belts and crumple zones. Vintage cars are not the best choice if you are going on a long trip.
What Are the Best Classic Cars?
A perfectly restored and well-maintained model is a gem. Collectors usually shop for great old-school cars that would provide them with a bit of nostalgia and escapism. But, some classics are better than others. Here is a table with the best vintage cars.
| | | | |
| --- | --- | --- | --- |
| Brand | Model | Release year | Current value |
| Ferrari | 250 GTO | 1962 | $48 million |
| Porsche | 911 | 1963 | From $101,000 |
| Chevrolet | El Camino SS | 1970 | $33,000 |
| British Motor Corporation | Mini | 1959 | $31,000 |
| Rolls-Royce | Dawn Depohead | 1949 | $400,000 |
| Ford | Thunderbird | 1971 | $50,000 |
| Dodge | Viper | 1991 | $60,000 |
Advantages of Modern Cars
What is so great about the newest models? Well, people have learned from their past mistakes and have implemented all the knowledge in designing the safest and smartest vehicles. In some instances, they have overdone themselves. Have you heard about self-parking features? You don't even have to be a good driver to drive one of the modern vehicles. It does everything for you. Now, let's delve deeper into the pros of modern vehicles.
Cutting-Edge Technology
There's no denying it – technology has completely changed the automobile industry. Now you can drive vehicles that have:
In-cabin entertainment, 
Engine management systems,
Automatic emergency braking, 
Parking sensors, 
Lane-keeping assist., 
Evasive steering,
And blind-spot monitoring. 
There is a display in the cabin that can show you a 360° view of your car. It's all designed for your comfort. It will depend on the mode you select on your touch screen how the ride will feel. There are usually three different modes – sport, eco, and comfort. However, there can be more, such as off-road mode and snow mode. Also, the majority of modern vehicles have automatic transmissions which means you just get to use gas and brake pedals.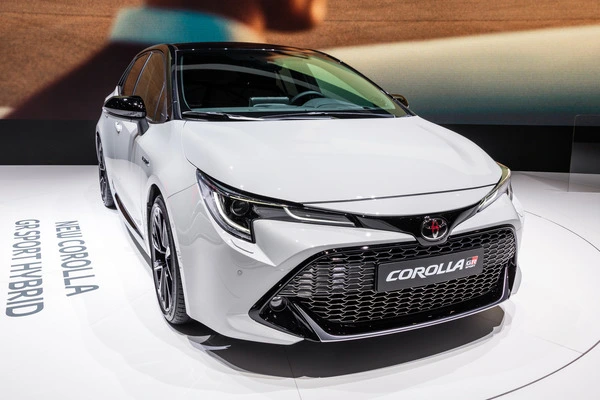 They Are Much Safer
Modern vehicles need to have all the safety equipment and features that will ensure that the passengers survive in case of a crash. This is why they need to go through rigorous testing before they are released. The standards are also much higher than they were in the previous century. Apart from seat belts and crumple zones, there are features like adaptive cruise control, auto braking, and lane-keep assist that will keep the passengers safe. Taking a long trip or driving in a city is more effortless with a vehicle that has all this.
Performance Is on a Higher Level
New vehicles are more eco-friendly, reliable, and strong. They are much faster than their older counterparts. There is an increasing number of vehicles that can reach up to 200 miles per hour. The performance of Audi and Mercedes sedans, hatchbacks, and coupes is outstanding. What is more, Audi RS7 accelerates from zero to sixty in only three seconds.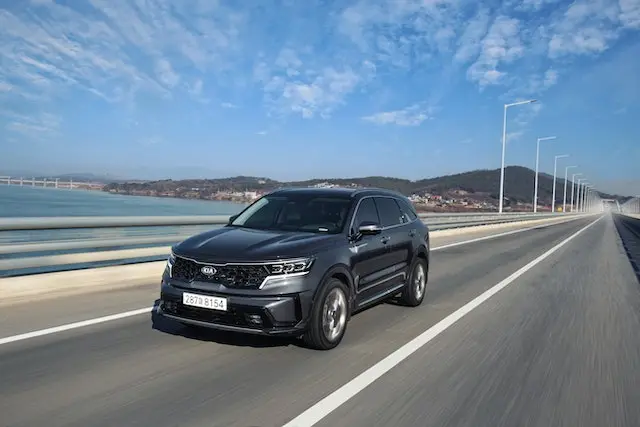 They Are More Reliable
I have talked about the newest technological developments but I haven't touched upon how modern cars are built better. We don't rely anymore on people to construct our vehicles but on precise robots. This is why new models are arriving faster than ever. This is what has enabled carmakers to use the best quality materials to construct vehicles perfectly. The design is just unparalleled to the older models.
They Are the Epitome of Comfort
Cars have become more comfortable than our homes. Features like seat warmers, air conditioning and heating system, massaging seats, automatic windshield wipers, and heated steering wheels have allowed us to forget that we are in a compact space. It might be surprising to some, but the latest Mercedes-Benz includes a feature that ensures that the car smells of cologne inside.
What Modern Cars Are the Best?
So, are you interested in getting a car that has some of the features listed above? Even though modern cars tend to be expensive, there are still affordable ones that you can invest in. Here is a list of modern cars that are the best:
2021 Hyundai Elantra,
2021 Toyota Camry,
2021 Dodge Charger,
2021 Honda Accord Hybrid,
2022 Chevrolet Bolt EV,
2021 Hyundai Veloster N.
Finally, What Is Better – Classic Cars vs Modern Cars
It basically boils down to what you want your car to be like. Are you more interested in stylish oldtimers that can be restored and driven for fun? Or perhaps you want a reliable and safe vehicle that can be taken on longer drives at night and day? Modern cars are built for the speed and the roads we use. They might be difficult to repair and maintain, but they are much safer and more reliable.
 If you are taking your entire family on a trip, pick a modern car. But, if you want to drive a stylish older model that will make you appreciate the driving experience a bit more, get a classic. All in all, the best cars are the ones you are most comfortable in and that you love to drive. Everything else is just an addition.