It's an age-old battle in the US market – Honda vs. Hyundai. Both of these foreign brands are known for being affordable and reliable, so it can be difficult to determine which is the better option for you. So, let's see how they stack up against each other in multiple categories, including performance, reliability, affordability, and quality of available features. 
Both of These Brands Have Been on the American Roads for Decades – A Brief History
Honda Motor Co. is the older company of the two – this famous Japanese brand was founded way back in 1946. Starting with the Honda N600 model, this brand has been available in the US starting from the 60s. Since then, this brand has become synonymous with practical vehicles, and decades later, the same formula prevails. Today, Honda is known as a manufacturer of a wide range of reliable vehicles, from compact cars and minivans to pickup trucks. 
The history of Hyundai is a bit shorter – the company was founded in 1967 in Seoul, South Korea. The first car to grace the streets of America was the subcompact Excel model manufactured in 1986. Today, they are known for their affordability and long warranties, and when you add these qualities to an overall good-performance vehicle, you've got one of the leading car manufacturers in the world.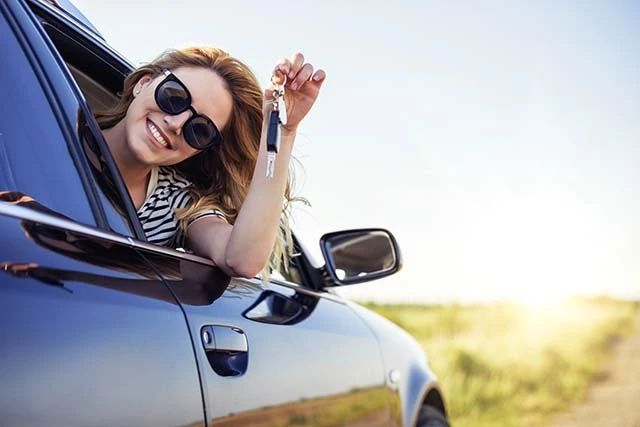 Both of These Brands Provide Exceptional Reliability and Safety Features for Their Vehicles
I'm going to start this comparison with a category that should be on the top of your list of priorities, and that is, of course, safety and reliability. Whether you're driving at night or during the daylight hours, in your city car, or an off-road driving vehicle, protecting yourself and others on the road should be the most important thing. So, let's see how these brands fare. 
Both Do Well in Crash Tests and Come Loaded With Safety Tech
When it comes to safety, both Honda and Hyundai fare pretty well in crash tests. On top of that, one of the biggest concerns when manufacturing their vehicles is the safety tech that comes with it. If you compare the two brands, you'll realize pretty quickly that there's no clear winner as both of them come with loads of standard and optional safety features. 
You can upgrade many of their models with blind spot monitoring, a head-up display, and a rear cross-traffic alert. Here are the standard safety tech features of both of these brands:
Forward collision warning,
Automatic emergency braking,
Adaptive cruise control,
Lane departure warning,
Lane keep-assist,
Driver drowsiness monitoring. 
While There's Not a Clear Winner in the Safety Category, Hyundai Still Prevails
So, both of these brands come equipped with excellent safety tech, and in this category, they perform more or less the same, so it seems like there's no clear winner. However, when we take reliability ratings into consideration, things get a bit clearer. 
Honda makes numerous vehicles with above-average predicted reliability ratings, such as the CR-V and Fit. They also have models with about-average ratings and even some that show subpar results, but they are few and far between. On the other hand, Hyundai has a lot of vehicles with above-average reliability ratings. In the J. D. Power Vehicle Dependability Study, they got 6th place, while Honda didn't even make the top ten. So, it seems like Hyundai takes the crown, after all.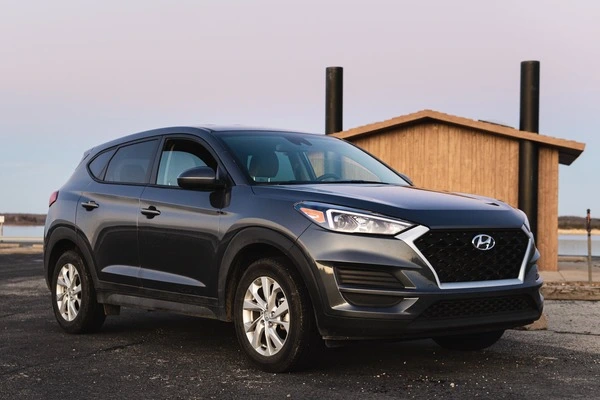 Hyundai vs. Honda – Models and Lineup Comparison
When it comes to comparing the models both Hyundai and Honda offer, the situation gets complicated pretty quickly, as there's no room for generalizing. For example, one brand can have a better compact SUV lineup available, but does that really matter if you're looking for a small car? Also, Hyundai has a smaller lineup, but when it comes to electric vehicles, they are the right choice. 
Each car manufacturer has a range of small, midsize, and full-size sedans and SUVs available. So, it's best to compare them in each of these categories to get a clearer picture of what they offer in regard to what you're looking for. Here's the list of different car classes:
Subcompact SUVs

Shoppers' preferences are slowly shifting from cars to SUVs, so nowadays, they are an unavoidable part of any manufacturer's lineup. While the Honda HR-V has impressive fuel economy and a fair amount of cargo space, it lacks when it comes to acceleration capabilities and tech. On the other hand, the Hyundai Kona or Venue don't have much cargo space, but they are far superior when it comes to performance and affordability. So, it all goes back to what you're looking for at the end of the day.
Compact SUVs – Hyundai Tucson vs. Honda CR-V

Both manufacturers have only one model in the compact SUV class – Hyundai has the Tucson, and Honda has the CR-V. Both of these models perform well and come with a lot of great features, so once again, it all comes down to what you require. If you want brisk acceleration and quality interior space, go for the CR-V. On the other hand, if you're looking for better affordability and warranty options, the Hyundai Tucson is the right compact SUV for you.

Midsize Cars – Hyundai Sonata vs. Honda Accord

For a long time now, these two brands have been competing for the top spot in the class of midsize cars – Hyundai with its Sonata and Honda with its Accord. These sedans have great gas mileage and come with user-friendly infotainment tech. When it comes to reliability and affordability, the Sonata comes on top, but when it comes to performance and cargo space, the Accord takes the crown. Once again, it depends on what is most important to you in a vehicle.

Small Cars

In the small cars class, we actually have a clear winner. Here, the Honda Civic easily comes on top with its quality cabin, engaging road manners, and excellent fuel economy. It's true that Hyundai's small cars, such as the Accent or the Elantra, have lower starting prices than the Civic, but they just can't compete when it comes to performance.
Hybrid and Electric Cars

As hybrid and electric cars have become all the rage, every big car manufacturer makes hybrid versions of their most popular models and also fully electric models. Here, we also have a clean winner – it's Hyundai and their Sonata Hybrid, Kona EV, or the Ioniq. These models have excellent performance and fuel economy, and they are also more reliable and affordable in comparison with their Honda counterparts.
Honda vs. Hyundai – Which One Is More Affordable?
Why are car prices so high? It's the question on everyone's mind when the time comes to buy a new vehicle. But the good news is that both of these car manufacturers represent non-luxury brands that boast their affordability. They have cheap starting MSRPs and pretty reasonable rates across every class and model. Still, you've probably noticed that in most car classes I've just discussed, Hyundai is the more affordable option of the two. 
Right from the start, Hyundai has been undercutting the competition with lower prices and longer warranties than most other car manufacturers offer. Just keep in mind that the difference is not that big when it comes to these two specific brands. While the prices for Hyundai vehicles range from $4,690 to $40,995, the range for Honda vehicles is from $6,500 to $40,485 – so the difference is quite small and can be easily overlooked.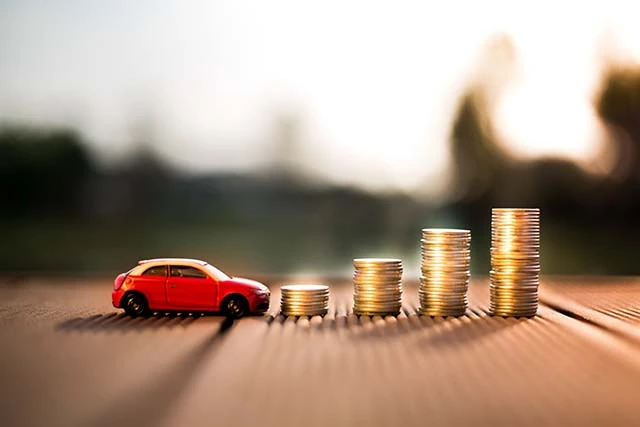 Hyundai Has Unbeatable Warranty and Coverage
The difference between general price ranges might not be that big, but Hyundai models still come on top when affordability is in question. That's because they offer strong warranties that are basically unparalleled in the industry, and this means you're dealing with a very cost-effective car when it comes to maintenance and repair. On top of this, a new Hyundai also offers owners access to free multi-point inspections performed by factory-trained technicians. 
Here's a comparison between these two models when it comes to each type of warranty:
| | | |
| --- | --- | --- |
| Coverage | Honda | Hyundai |
| New Vehicle Warranty | 3 years (36,000 miles) | 5 years (60,000 miles) |
| Powertrain Warranty | 5 years (60,000 miles) | 10 years (100,000 miles) |
| Roadside Assistance | 3 years (36,000 miles) | 5 years (unlimited miles) |
| Corrosion Warranty | 5 years (unlimited miles) | 7 years (unlimited miles) |
| Hybrid Battery Warranty | 8 years (100,000 miles) | Lifetime (unlimited miles) |
Is There a Clear Winner When It Comes to Performance and Available Features?
When performance is in question, Honda is generally considered to be the superior performer out of the two because of its powerful engines and smooth drives. Their models have quicker acceleration, greater ride quality, and sharper handling in comparison to rivals in each class. Even if you decide to buy a used car or one with a salvage title, you will still be able to experience great engine performance. 
Honda Offers Better Performance Generally, but There Are Exceptions to This Rule
So, Honda is superior when it comes to performance, but it's important to clarify that there are two exceptions – the Clarity and the HR-V. The performance of these two models is not that great when you compare them to their Hyundai counterparts, the Ioniq, and the Kona. So, this is important to keep in mind if you're interested in these particular vehicles. 
Both of Them Have More or Less the Same Assortment of Available Features
I've already touched upon this when discussing the safety tech features these manufacturers offer. The options for safety and user-friendly features are more or less the same when it comes to these brands, but while some Hyundai models offer them as standard, they usually cost extra or are not available at all on new Honda models. So, it seems like the affordability of Hyundai prevails here once again.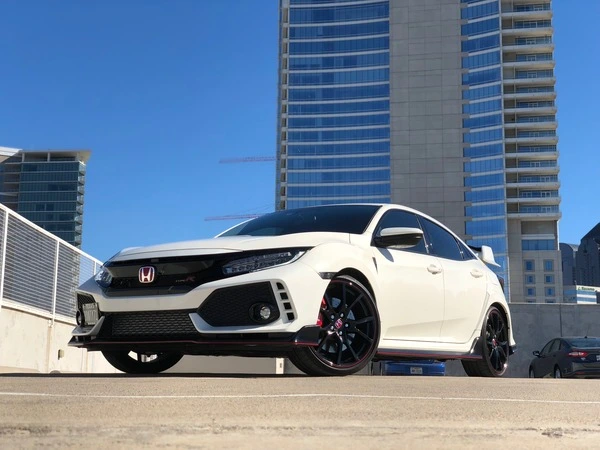 How Do They Compare in Terms of Interior Design and Cargo Space?
Available features, seating comfort, build quality, and cargo space are aspects you should think about when it comes to interior design. In this regard, Honda earns a little bit more praise because its vehicles tend to use higher-quality materials and have more cargo space. On the contrary, the inside of Hyundai vehicles are not that spacious, and they typically have harsh plastic surfaces. 
The Best Interior Spaces Each Brand Has to Offer – Hyundai Santa Fe vs. Honda CR-V
So, Honda has the upper hand in terms of inside space and used materials, but let's compare the two best offers from each brand in terms of interior design. Hyundai's Santa Fe has excellent design and high-quality materials, and you have heated and cooled front and rear seats. On the other hand, the Honda CR-V offers only heated front seats, but the interior is just as luxurious. At the end of the day, it's a matter of taste. 
It All Comes Down to What You Want for Your Next Vehicle
I've mentioned a few times that the answer to what the better option is depends on the specific qualities you seek for your next car. For example, while Honda has better performance overall, if you're looking for an electric vehicle, you should go for Hyundai. It's also the better option if lower prices are a priority. I know, there are a lot of factors to take into consideration, but don't worry! Both of these brands are reputable, and in either case, you will end up with a reliable companion on the road.