Honda makes some of the best cars, whether in the SUV, hatchback, or sedan versions. Their famous compact SUV models – Honda HR-V vs CR-V – frequently get pitted against each other. In the high-octane race for finding the better of the two, here's a comparison and benefits of each. Just a heads up, though – the race is tight.
Honda's Best SUV Models, Pitted Against Each Other
The CR-V is arguably one of Honda's best car models. Many car rating companies like Edmunds consider it the best small SUV, providing a fantastic overall experience. Still, when HR-V came out, the fan-favorite CR-V was in a bit of trouble.
Although they may not be the best Honda has to offer, they function well as off-road cars and a highway and city combination. For someone that needs a great family four-wheeler that can take them anywhere, has good storage space, and provides ultimate comfort – going for one of the two models will be the best decision they ever made.
Is Honda the Best Japanese Car Manufacturer? Many Signs Point to This
Obviously, Toyota is the most famous and often the most reliably rated Japanese car brand. This makes sense as they have a long history, and there's lots of proof that they make exceptionally great vehicles.
Still, Toyota doesn't hold the reins on the market. A British publication, Auto Express, ranked the best car manufacturers for 2022 and Honda made it in their top five (although below Tesla, which had a three times higher malfunctioning rating than Honda).
Any publication or customer that dealt with a Honda vehicle rarely had anything bad to say. For example, people who buy used cars often opt for Honda Civic – the most reliable Japanese car in history. When asking experts which car is the most reliable, whether used or new, Honda often comes up (unlike having to change the tires or collapsed wheels on a Tesla).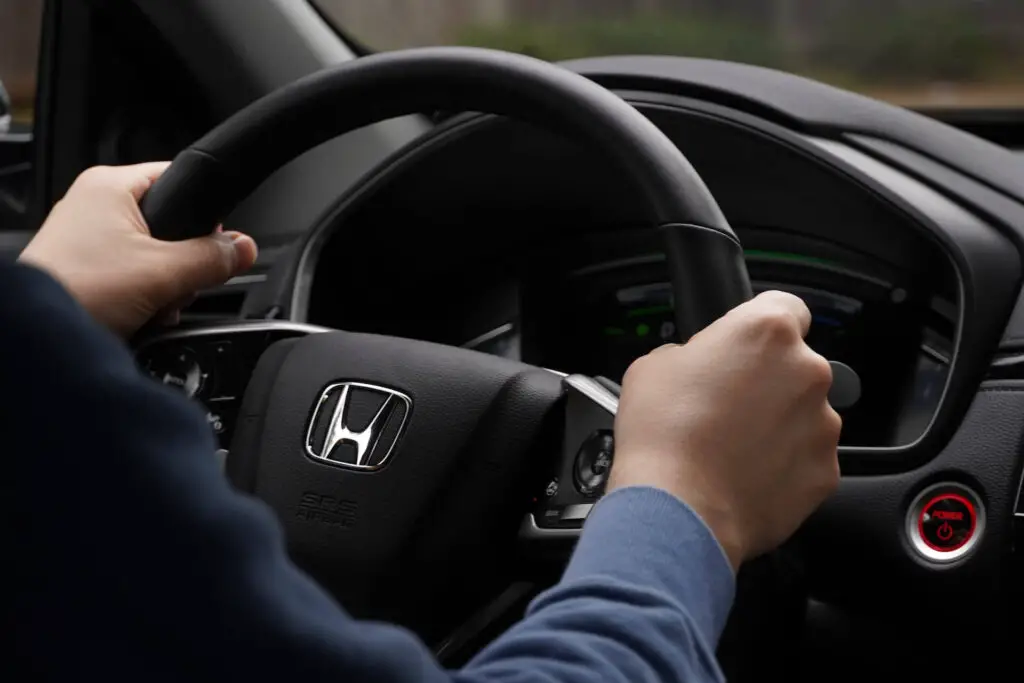 Honda HR-V – What's This Car About?
Starting with the HR-V, this compact but powerful SUV offers a lot of leeway for city drivers and those that prefer driving by night. It's comfortable and easy to maneuver and has some great tech that usually gets placed in more luxurious vehicles.
This will make you feel like a king when riding around, despite the car's size. If you're looking for an SUV that will wow your friends, the HR-V may not be the best choice. It's not that monumental nor extraordinary on the outside, but it's elegantly designed and does the "transport from A to B" part more than well.
The storage space is decent, the interface and screen designs are easy to use and understand, and the seats are extremely comfortable (the cloth upholstery hits differently). The suspension and steering make the engine purr, although it can get distractingly loud when stepping down on the gas pedal.
Technical Specifications of the HR-V
Here are the technical specifications of the 2022 Honda HR-V.
| | |
| --- | --- |
| Dimensions (H x W x L) | 63.2 x 69.8 x 170.4 inches (160.5 x 177.2 x 432.8 cm) |
| Weight | 3,124 pounds (1,417 kg) |
| Engine type | Gas |
| Engine displacement | 1.8L |
| No. of cylinders | 4 (Inline) |
| Transmission type | Continuously variable automatic |
| Fuel type | Regular unleaded |
| Fuel tank capacity | 13.2 gallons (50L) |
| Horsepower | 141 hp @ 6,500 rpm |
| Drive type | All wheel drive |
| No. of seats | 5 |
Pricing and Upkeep Costs Over Five Years
The HR-V comes with a standard 3-year/36,000 miles warranty. You can also get roadside assistance for the same deal. While it may seem like roadside assistance is unnecessary with such a safe and reliable vehicle, you never know with traffic and other drivers.
The average price for a brand-new 2022 HR-V is $26,000. For an SUV, this is a fantastic price; still, the true cost of owning such a car is more than around $36,000 for an average five-year span.
Fuel costs over five years: $10,700 (around $2,100 per year but 48 cents per mile),
Insurance costs: $4,000,
Maintenance: $3,800,
Repairs: $690.
What Can We Say About Honda CR-V?
It seems the CR-V garners more affection than the HR-V, which makes sense in many ways. It's not pretending not to be an SUV because it is a very decent-sized one. It's comfortable, the suspension is magnificent, the engine quiet and strong, and the transmission works fantastic.
With all of these benefits, why would anyone consider buying anything else? Well, that depends on which brand you trust the most and how exciting you want your SUV to be. I can't say this model will turn heads or make people envious of its looks (although, why not?), but this car is the perfect example of never judging a book by its cover.
Many experts that reviewed this car agreed that it's nearly flawless. Perhaps a Mazda or a Nissan could up it in terms of looks or a Hyundai Tucson in terms of performance, but I think it's time to face the fact that the perfect SUV doesn't exist. With that said, Honda CR-V comes really, really close.
Honda CR-V Technical Specifications
Check out the technical specifications of the mighty 2022 Honda CR-V.
| | |
| --- | --- |
| Dimensions (H x W x L) | 66.5 x 73 x 182.1 inches (168.9 x 185.4 x 462.2 cm) |
| Weight | 3,529 pounds (1,600 kg) |
| Engine type | Gas |
| Engine displacement | 1.5L |
| No. of cylinders | 4 (Inline) |
| Transmission type | Continuously variable automatic |
| Fuel type | Regular unleaded |
| Fuel tank capacity | 14 gallons (53L) |
| Horsepower | 190 hp @ 5,600 rpm |
| Drive type | All wheel drive |
| No. of seats | 5 |
Pricing and Upkeep Costs
As you can see by the chart above, the CR-V is a bigger car than the HR-V, and the price certainly reflects that. Still, this car has the classic 3-year/36,000 miles warranty and roadside assistance with the same conditions.
The average cost for a brand-new 2022 Honda CR-V is around $33,000. The true cost to own it over a five-year period comes to $41,000, which is economically more viable than the HR-V. Interestingly, insurance and fuel costs are lower for the CR-V, despite being a bigger car.
This means its fuel economy is outstanding, which isn't unusual for Honda's cars, as they all have this amazing superpower. Here are the expenses for five years:
Fuel costs over five years: $10,400 (around $2,000 per year but 55 cents per mile),
Insurance costs: $3,800,
Maintenance: $4,600,
Repairs: $800.
The Pros and Cons of Both Car Models – Comparison
Because both models are made by Honda, they have all the typical benefits most Honda cars have – heated seats, a highly interactive technology that helps each passenger get the most out of the ride, a decent climate control system, and fabulous suspension.
So, how can we even compare them if they're the same? Some people might want more out of their transmission. Others might prefer bigger and bulkier cars, and for some, compact looks with a grandeur feel are all the rage at the moment (just look at how Mazda CX5 made that happen).
To make the choice easier, let's compare some essential differences between Honda HR-V and CR-V.
How Is the Performance?
Overall, the performance of both cars is equal, but the HR-V lacks a bit of power. That's reflected in the massive horsepower difference between the two choices here. For example, both cars have an all-wheel drive and a four-cylinder engine. However, the CR-V has an infinitely higher acceleration rate.
The CR-V reaches 60 mph in 8.2 seconds, which is great for a car of that size and stature. Its engine displacement is 1.5 liters. The HR-V reaches 60 mph in a disappointing 10.4 seconds, which is slow. When it does reach sixty, the engine starts revving and singing like it's nobody's business. Interestingly, though, its engine displacement is higher – 1.8 liters.
Despite the pros and cons of both, the CR-V takes the points here. It's easier to maneuver in situations where you want to pass another driver and over long stretches of road.
Which Car Has Better Fuel Economy?
These SUVs have the same city-highway combined fuel economy: 29 MPG. This makes them equal in fuel efficiency and consumption, but with the HR-V having a larger engine displacement, it takes the win by a small margin.
Honda cars are well-known for fuel efficiency, and you can keep them at their highest quality for years if you don't put in the wrong fuel. Both SUVs use regular unleaded fuel, and the CR-V is also available in a hybrid version.
What Kind of Features Do These Cars Boast?
The features are relatively similar, but the CR-V has a more responsive technology overall – although it can often feel clunky. Tech-wise, both cars possess less than desirable ease of use, which is a shame considering how wonderful they are. 
Still, this aspect shouldn't ruin them for you – despite everything, the tech is still highly functional and comfortable. Both cars have the following features:
Keyless ignition,
Bluetooth connectivity,
USB ports,
Adaptive and regular cruise control,
Heated seats,
Sunroof.
If you upgrade from EX-L CR-V to a Touring CR-V, you'll get a free navigation system and perhaps a slightly better torque, but other than that, upgrading doesn't seem like a necessity.
How Does Their Value Compare?
As one might notice, the CR-V is more expensive than the HR-V – by a lot. $5,000 isn't a small difference since that's how much you need to spend on insurance over five years for both cars. Since the CR-V is technically a better car, the price difference makes sense.
Overall, the value of the CR-V is fully justified, perhaps even undervalued compared to other brand cars in the same category. This powerful and slick SUV justifies every point and advantage attributed to it, which can't always be said for the HR-V.
The HR-V is more affordable, and considering its compact look and feel, the price is highly justified and, again, perhaps undervalued as this is the best small-scale SUV on the market.
If you don't mind its slow acceleration speed and cloth upholstery instead of leather, there's no reason you shouldn't spend money on this model. The EX version of the HR-V is the best and most popular. 
These cars rank equally in terms of value and return on investment.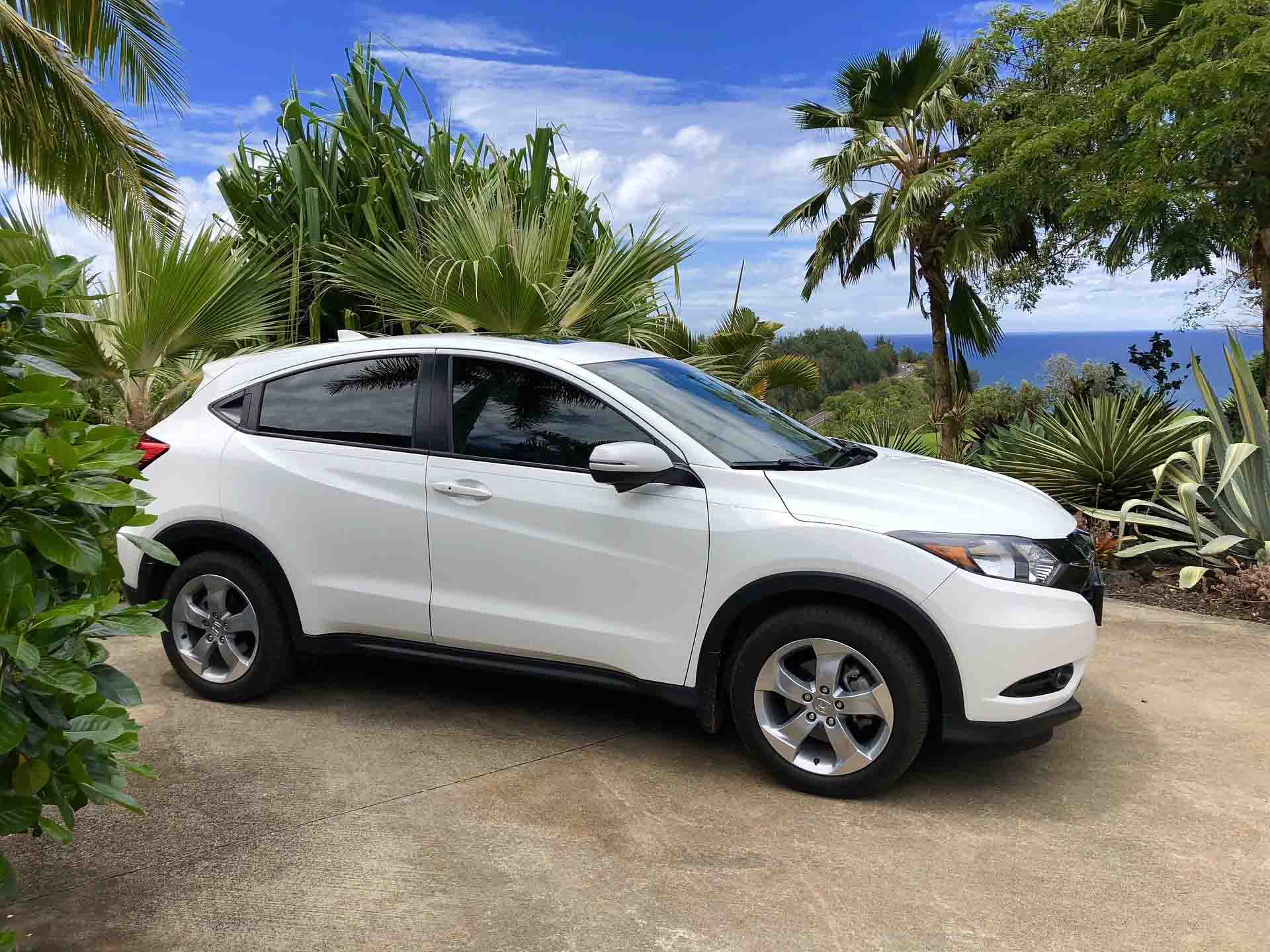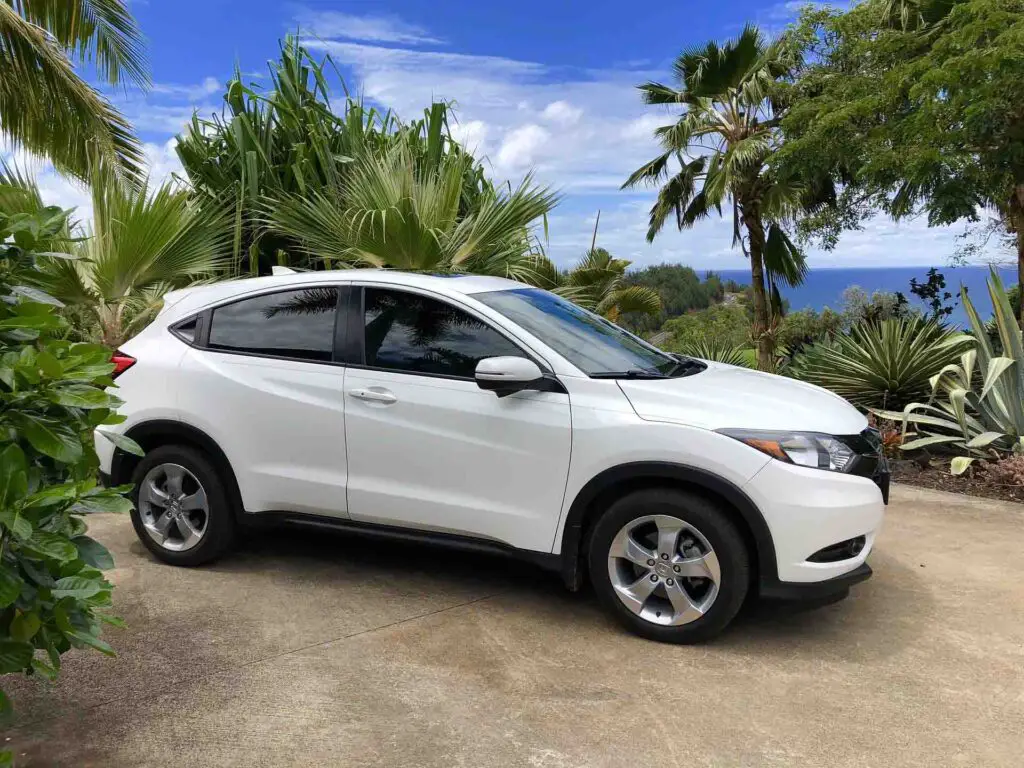 Which Model Takes the Win? This Decision Is Tougher Than It Seems
It's so tough to decide which car is better in this contest. Making the right decision, in the case of CR-V and HR-V, will primarily depend on budget. Subjectively, the former is an all-around perfect SUV. There's so little wrong with the CR-V that picking it apart seems like looking for trouble at this point.
Still, I can't fault Honda for attempting something outstanding with the HR-V. If you want an SUV feeling with a car that's great for city driving, you'll find everything you've ever wanted right here. Honda knew what they were doing with this model.
It's up to you. I'd buy the CR-V. I feel like it'd last longer and have a greater and better value over the years. It also has a Hybrid option and a Touring upgrade, both excellent reasons to invest. I haven't helped with the dilemma, but if a minor feature is a turning point for you, hopefully, you've found it here.