Finding the perfect four-wheeler for larger families can be a difficult task. You need something big enough to fit all of your loved ones but not so huge that it becomes a first-rate gas guzzler. Toyota Highlander versus Hyundai Palisade – if you've narrowed your search to these two, here's a detailed comparison to help you make that final decision and get your next favorite car.
Three-Row Midsize SUVs – Not Too Small but Not Too Large Either
When it comes to four-wheelers suitable for larger families, space and the use of that space are the key factors. In that sense, having enough interior room without compromising fuel efficiency and practicality sounds ideal. That's why three-row midsize SUVs, including the Highlander and the Palisade, are in stiff competition against each other to be the next best family car. 
Midsize SUVs Offer All of the Practicality and Efficiency Any Family Would Find Ideal
Basically, a midsize SUV is somewhere between a full-size SUV and a compact one, and they've been some of the most popular four-wheelers on the market in the past few years. That's mainly because of their practicality and efficiency – it's a vehicle that can fit all your loved ones, easily maneuver the streets of even the cities with the worst drivers, and offer comfortable long-distance rides on the most famous routes in the US.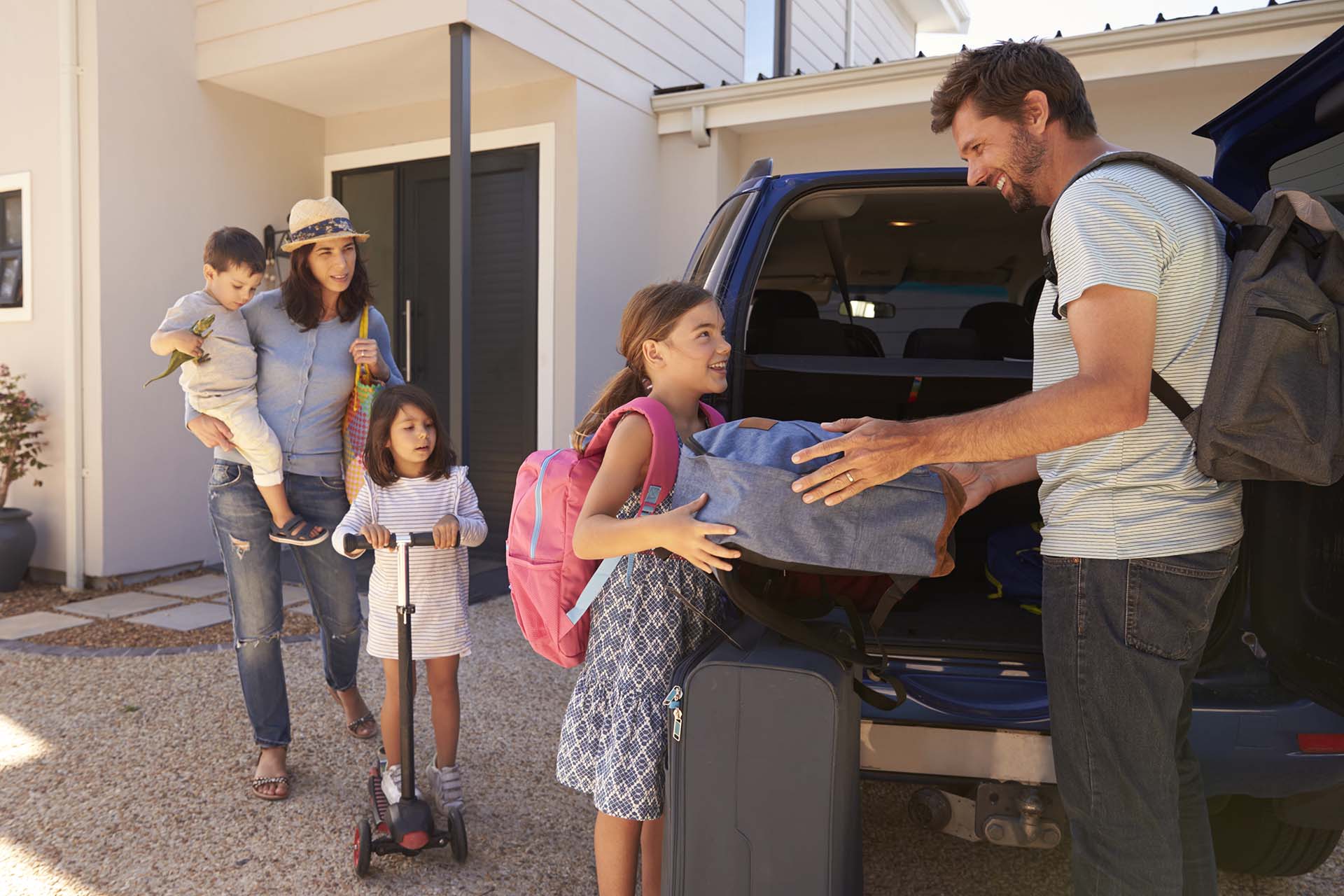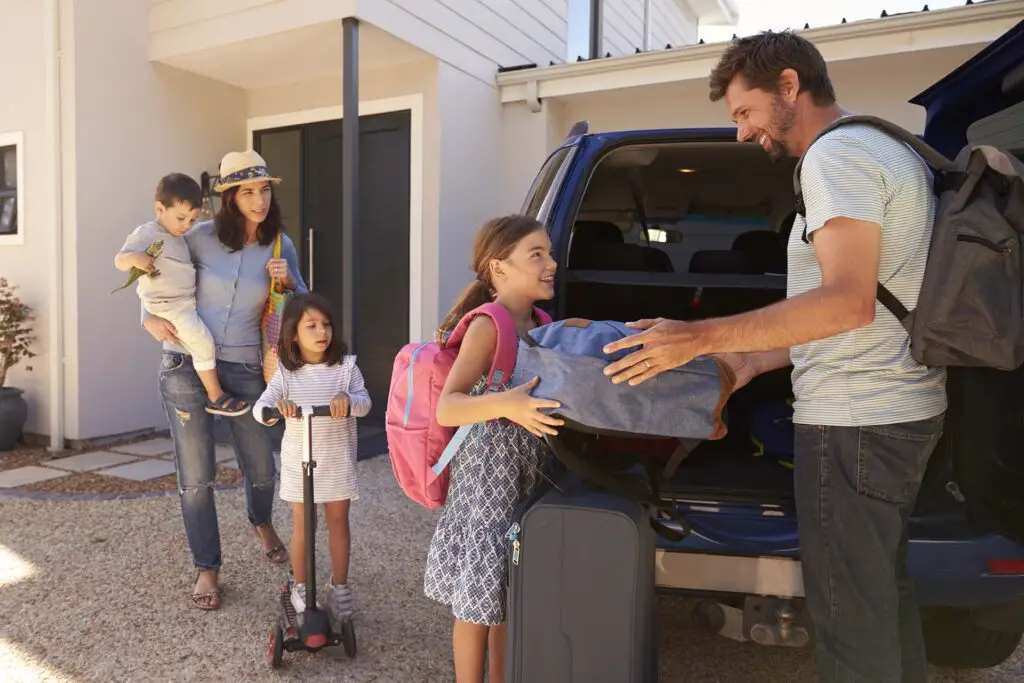 Highlander and Palisade Came Out With Their Brand-New 2023 Model Years
The Highlander is a much older car than the Palisade. Toyota came out with the first generation of the Highlander all the way back in 2007, so there is a wide array of options if you're looking to buy a used vehicle or even one with a salvage title. Compared to that, the Palisade is a baby, with its production starting only in 2018. 
However, both Toyota and Hyundai have kept up with the evolution of vehicles and market requirements and came out with a brand-new redesigned 2023 model year. Between the two, it seems like Toyota made more significant changes compared to the previous model year of the Highlander. So, let's take a look at what's new with both of these vehicles. 
The 2023 Highlander Comes With Several Upgrades and a Hybrid Option
The new 2023 Highlander SUV got a standard turbocharged four-cylinder engine instead of the old V6 one, and also significant improvements when it comes to the infotainment system. There are six trim levels available – L, LE, XLE, XSE, Limited, and Platinum. Also, Toyota offers a Highlander Hybrid version, and this might be a deal-breaker if you're looking for a fuel-free vehicle, as the Hyundai Palisade doesn't have a hybrid option available. 
The 2023 Palisade Comes With Refreshed Looks and Five Trim Levels Available
Compared to the Highlander, Hyundai has brought minor changes to the new 2023 model year, most of which are aesthetic upgrades. The exterior styling is refreshed and more contemporary, and the interior technology has been improved. There are five trim levels available – SE, SEL, XRT, Limited, and Calligraphy. The XRT trim is brand-new for the Palisade, but there's no hybrid option available.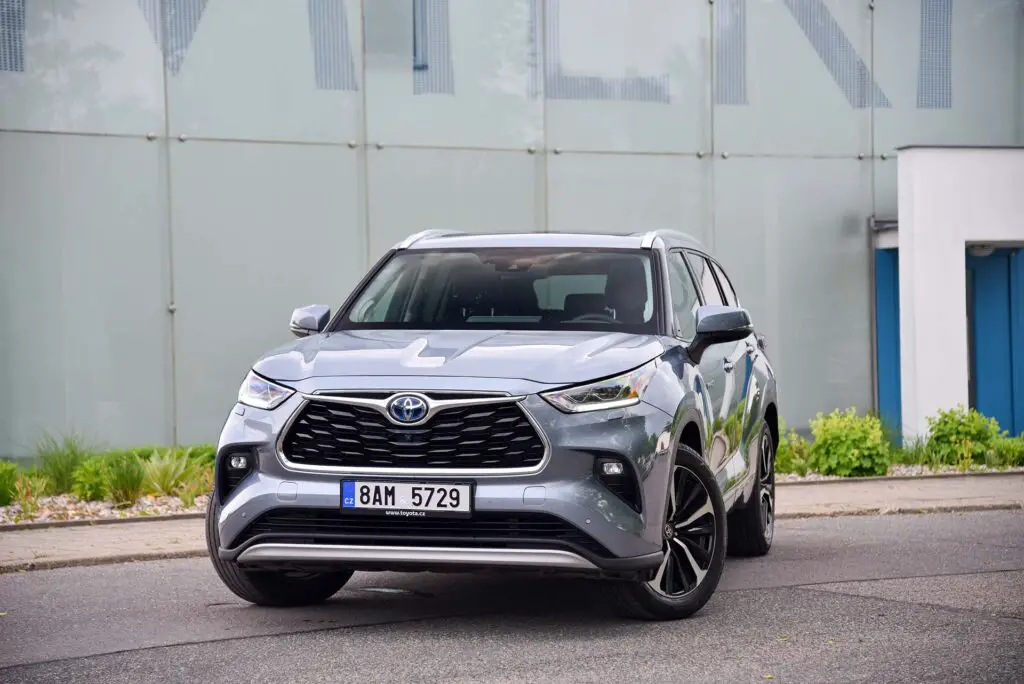 The Palisade Is a Bit Bigger Than the Toyota Highlander
Before I get into the pros and cons of space utility for both of these midsize SUVs, take a look at their main measurements: 
| | | |
| --- | --- | --- |
| Measurement | 2023 Toyota Highlander | 2023 Hyundai Palisade |
| Length | 194.9 in | 196.7 in |
| Height | 68.1 in | 68.9 in |
| Width | 76.0 in | 77.8 in |
| Wheelbase | 112.2 in | 114.2 in |
| Front Legroom | 42.0 in | 44.1 in |
| Rear Legroom | 38.7 in | 42.4 in |
| Cargo Space  | 16.0 cu. Ft.  | 18.0 cu. Ft.  |
*For the metric system, an inch is 25.4mm, and 1 foot is 304.8mm
Both SUVs Can Fit Up to Eight People but the Highlander Is a Tighter Squeeze
As mentioned, both of these vehicles are three-row SUVs, which means they can fit about 7 to 8 passengers inside. The first and second row is comfortable, while the third row is a bit more cramped, especially in the Highlander. In the Palisade, even adults can squeeze in the third row for shorter trips, but there's significantly less legroom, so it's not the most comfortable option. 
The Palisade Also Has More Storage Space
The table above shows that the Palisade is the bigger SUV out of the two. Obviously, that means greater passenger volume and also more storage space. The Highlander has 141.4 cu. Ft. of passenger space and 84.3 cu. Ft. cargo capacity, while the Palisade offers 155.3 cu. Ft. for passengers and 86.4 cu. Ft. for storage. 
A Bigger Vehicle Isn't Necessarily Better – It All Comes Down to Your Specific Requirements
While interior space is one of the key factors when it comes to family vehicles, and the Palisade offers more of it, it's not always what you need. If your bigger concern is having a city car that could fit parking spaces easily, it's a good idea to sacrifice some legroom to get just that. At the end of the day, it's all about getting the most out of your next four-wheeler.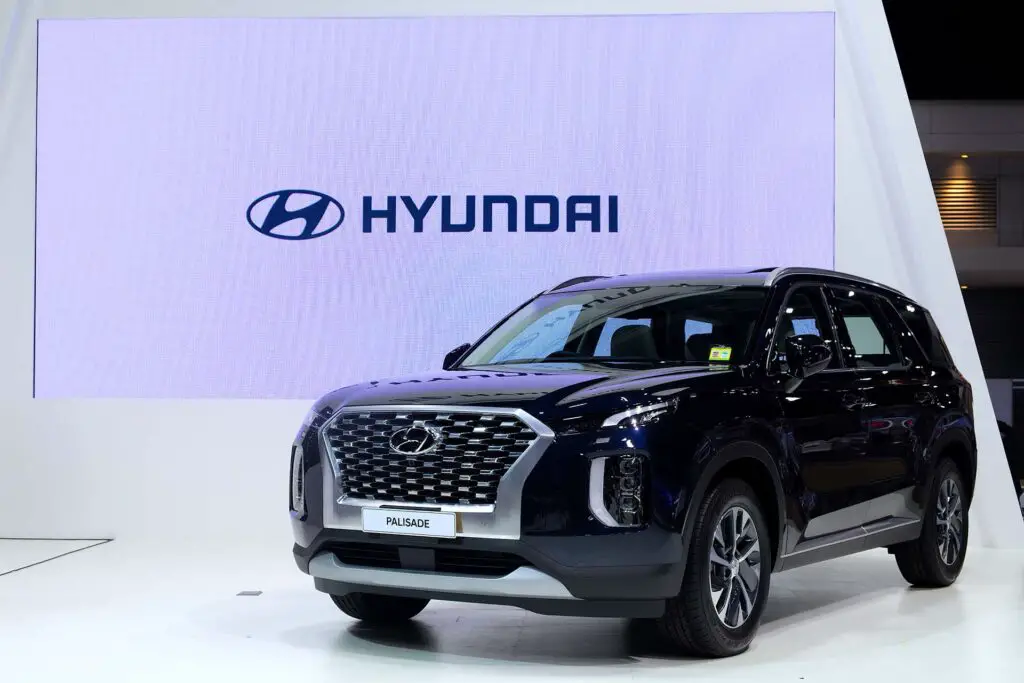 The Infotainment System of Both Midsize SUVs Is Well-Equipped and Fairly Straightforward
Both Toyota and Hyundai come with well-equipped infotainment systems, even at the base-level trim option. The infotainment features are very user-friendly, with responsive displays and some physical buttons. They will make your ride that much more comfortable, whether you're driving at night or on a bright, sunny day. 
Standard Infotainment Features of the Highlander
The 2023 Highlander got upgraded with some infotainment features for all trim levels. Here's what you can expect as standard tech options:
8-inch touchscreen display, 
Wireless Apple CarPlay and Android Auto,
Amazon Alexa, 
Bluetooth, 
Wi-Fi hotspot, 
Five USB ports, 
Satellite radio, 
Six-speaker audio system. 
Standard Infotainment Features of the Palisade 
When compared, it seems like the Palisade offers more quality features as a standard, but for some, you have to climb up the trim level ladder. Here are the available standard infotainment features: 
12.3-inch touchscreen display, 
Wireless Apple CarPlay and Android Auto, 
Voice recognition, 
Bluetooth, 
Wi-Fi hotspot, 
Five USB ports, 
Satellite radio, 
HD radio. 
Toyota Highlander Versus Hyundai Palisade – Comparison of Their Main Specifications 
| | | |
| --- | --- | --- |
| Specification | 2023 Toyota Highlander | 2023 Hyundai Palisade  |
| Type of Engine | Turbocharged 2.4L inline-4  | 3.8L 6-cylinder |
| Horsepower | 265 hp at 6,000 rpm | 291 hp at 6,000 rpm |
| Torque | 310 ft/lb at 1,700 rpm | 262 ft/lb at 5,200 rpm |
| Drivetrain | FWD, AWD | FWD, AWD |
| Transmission | 8-speed shiftable automatic | 8-speed shiftable automatic  |
| Fuel Economy | 22 city, 29 highway | 19 city, 27 highway |
| MSRP  | $36,420 | $35,550 |
A Head-To-Head Comparison of Main Performance Aspects
Before we get into comparing each performance aspect, it's important to once again underline that only the Highlander comes with a hybrid version. So, if you're interested in your next four-wheeler being fuel-free, and it's of utmost importance to you, your job of deciding is cut short because you really have only one option. 
Here is the comparison of main performance specifications:
Engine and Corresponding Horsepower

All Palisade models come with a 3.8L V-6 engine, which can generate up to 291 hp, and you can tow up to 5,000 pounds with the right equipment. On the other hand, the Toyota Highlander comes with two engine options – you can opt for the turbocharged 2.4L inline-4 engine that generates about 265 hp or a hybrid engine with the power of 243 hp. 

While they use different engines, both vehicles are very comparable when it comes to power and towing capacity, with the Palisade having a slight advantage. So, you really can't go wrong with either of these four-wheelers – except, of course, if you want to get a hybrid.
Toyota Highlander vs Hyundai Palisade – Available Drivetrain Options and Handling

Both the Highlander and the Palisade offer front-wheel drive (FWD) as a standard and all-wheel drive (AWD) as an option, which is great for those that plan on going on off-road driving adventures once in a while. However, with the right summer or winter tires installed, the Palisade seems to be the better choice for these kinds of adventures, especially with the brand-new XRT trim level. 

Both vehicles come with an 8-speed shiftable automatic transmission, which offers a smooth drive both in the city and on the open roads. Accurate steering and quick response make both of these midsized SUVs a perfect choice for most, especially beginner drivers.
Hyundai Palisade vs. Toyota Highlander – Fuel Efficiency

The Highlander might not be the more powerful of the two, but it is more efficient than the Palisade, with 22 mpg in the city and 29 mpg on the highway. Moreover, there's the Highlander Hybrid with 36 mpg combined – the Palisade is at a big disadvantage when it comes to fuel economy. Anyone who wants to cut the costs of owning a vehicle knows just how important this is.
Both Hyundai and Toyota Offer a Wide Range of Security Tech for All of Their Vehicles
When it comes to family cars, one of the most important things is safety – it's the number one driver's responsibility. Luckily, Hyundai and Toyota always go the extra mile and load their vehicles with great safety technology that will ease your driving anxiety. 
The Palisade is equipped with Hyundai SmartSense technology. At the same time, the Highlander has the Toyota Safety Sense 2.5+ system, and both show great results in tests done by the National Highway Traffic Safety Administration (NHTSA). Some of the safety features you get with both of these midsized SUVs are blind-spot monitoring, backup camera, lane departure warning, brake assist, and rear parking aid.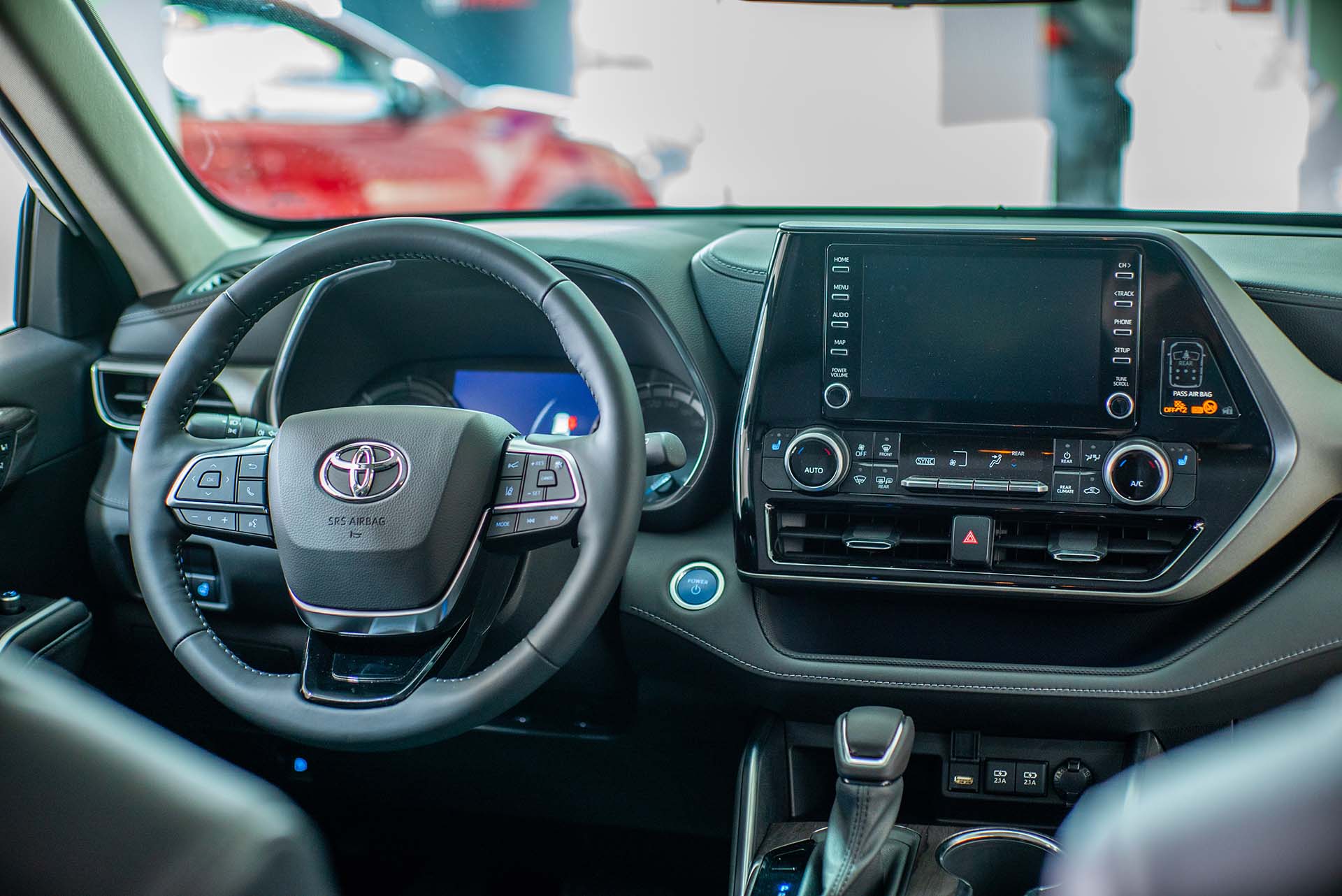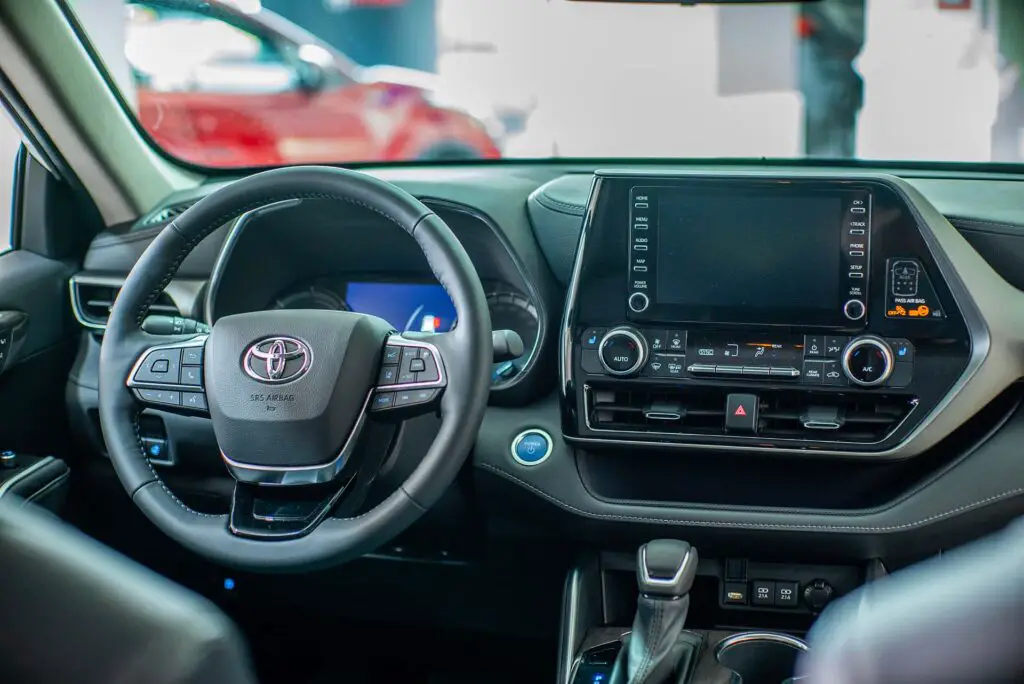 The Pricing Offers Are More or Less the Same – The Palisade Is a Bit Cheaper
When looking to buy a new four-wheeler, the question on everyone's mind is – why are car prices so high? Luckily, both Toyota and Hyundai are known for being among the most affordable manufacturers in today's market, and the Highlander and the Palisade are no exceptions. The Hyundai might have a lower starting price of $35,550, but the price gap is quite small when you compare all trim levels. 
Hyundai Offers Unparalleled Warranty Coverage
Although the market prices are more or less the same, Toyota can't come close to the warranty options Hyundai provides. With the Palisade, you can get a 5-year and 60,000-mile basic warranty or a 10-year and 100,000-mile powertrain warranty, and also a 5-year roadside assistance coverage.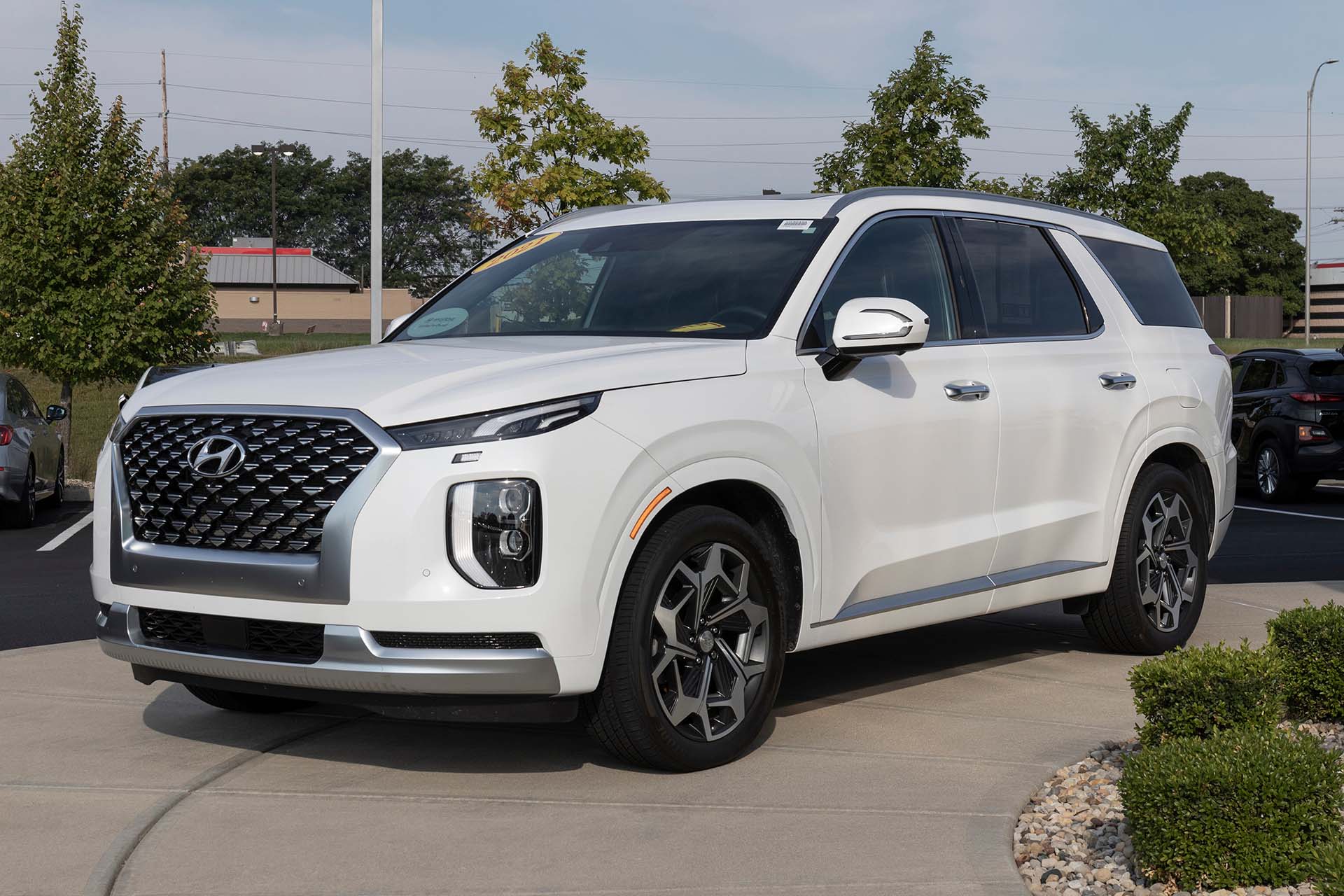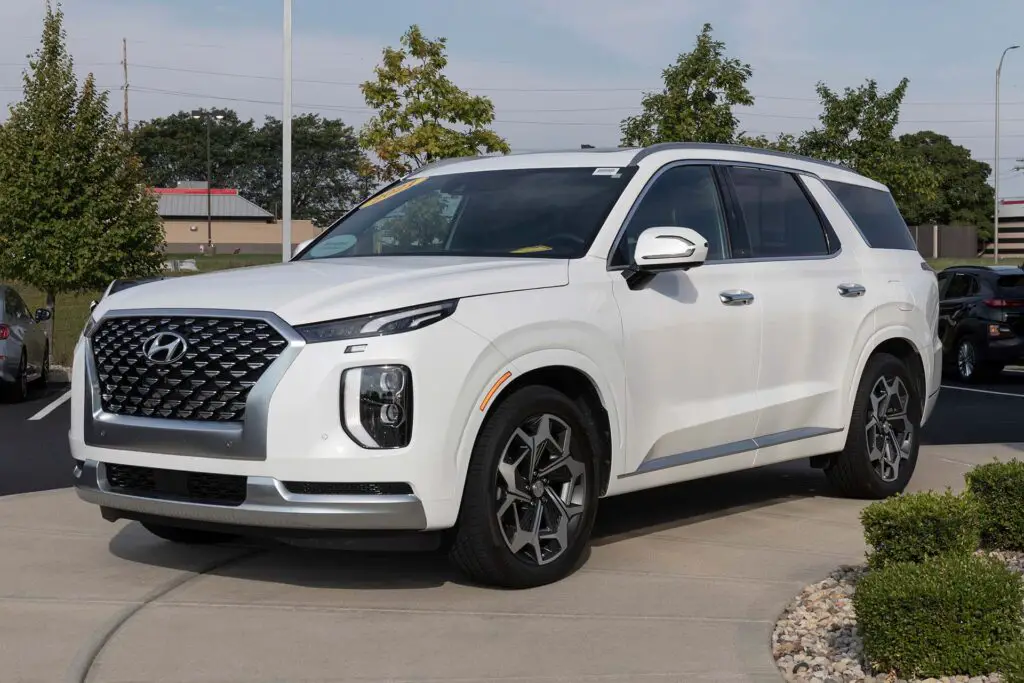 These Midsized SUVs Are Pretty Comparable – The Final Decision Depends on What Exactly You're Looking For
One could easily come to the conclusion that the Hyundai Palisade is the better choice. And it is when it comes to available space, capacity, and performance. However, not everyone is looking at these aspects as the most important ones. Some might find fuel efficiency and having a hybrid vehicle more important, and if you agree, then the Highlander is the right one for you. No matter what you choose, you'll end up with a great midsized SUV on your driveway.