Are you looking for a way to secure your four-wheeler against theft? Whether you live in a high-crime area or simply want peace of mind when you step away from your vehicle, investing in the best steering wheel lock can help protect against theft and damage. So, let's dive into some quality products available on the market and help you decide which one is right for protecting your ride.
The products I'll be reviewing were made by FLK Tech, Tevlaphee, and KAYCENTOP, three reputable brands that offer plenty of anti-theft devices. While each product has certain advantages that set it apart from the rest, there's no such thing as the perfect anti-theft lock – only by knowing both the positive and negative sides of these products you'll be able to make a well-informed decision and find your best fit. 
What Is a Steering Wheel Lock?
This simple yet effective anti-theft device is designed to secure a vehicle's steering wheel in place, making it difficult for unauthorized individuals to steer or operate the vehicle. It is typically a metal bar or rod that attaches to this part of the car and locks in position, creating a physical barrier that prevents the wheel from turning. 
These locks are often used as a visible deterrent, signaling to potential thieves that the four-wheeler is protected and discouraging them from attempting to steal it. They are easy to install and remove, providing additional security for parked cars and helping owners safeguard their rides against theft. There's no more need for that driving anxiety. 
Why Should You Have One in Your Car?
Besides being a powerful deterrent against theft, the best steering wheel lock for cars is highly beneficial for several other reasons. It will not only make potential thieves think twice before attempting to steal your ride, but it will also add that much-needed extra layer of security to your car, especially in high-crime areas or when parking in unfamiliar locations. 
Moreover, many insurance companies offer discounted premiums for vehicles equipped with anti-theft devices, potentially reducing your insurance costs and cutting down overall car expenses. All in all, investing in one of these products is a relatively inexpensive yet effective way to enhance the security of your four-wheeler and provide you with peace of mind.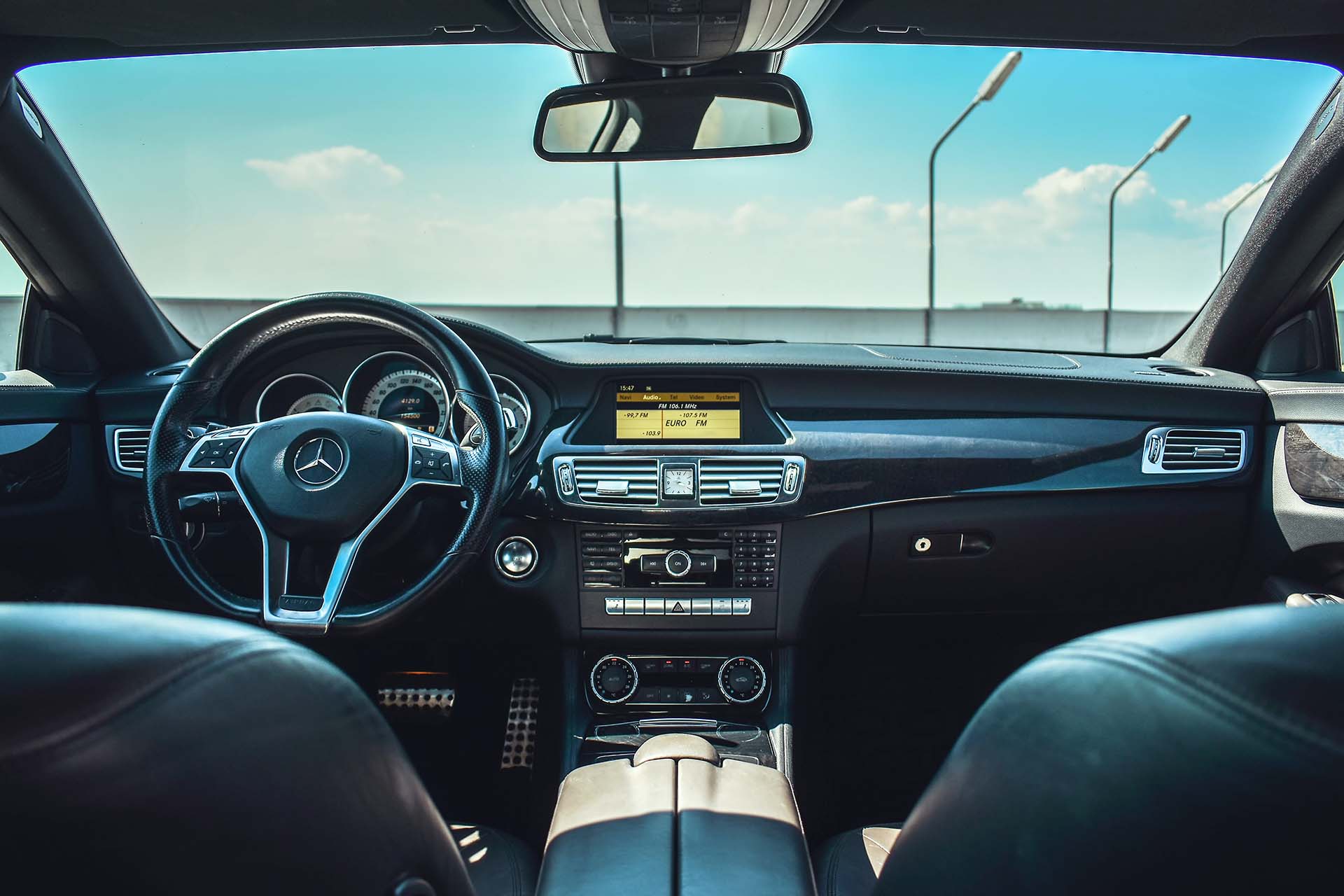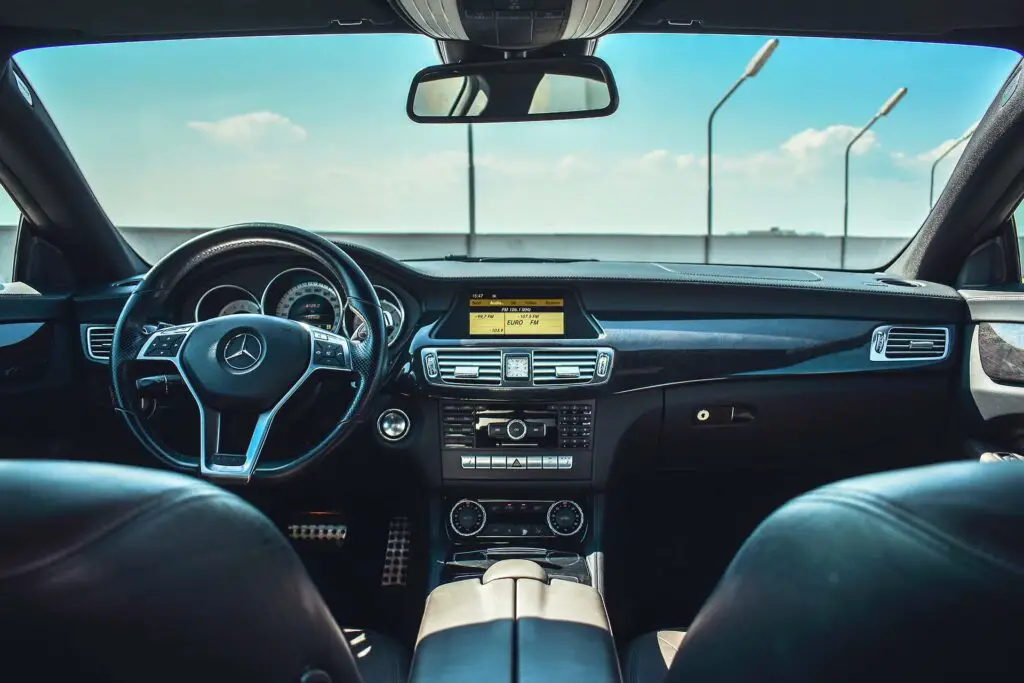 FLK Tech Universal Anti-Theft Steering Wheel Lock Is a Simple Yet Effective Device
Let's start with a simple, affordable choice that can turn out to be the ultimate solution to safeguarding your vehicle, no matter if you need some added protection while on a road trip through famous routes in the US or when parked in one of the cities with the worst drivers. 
It's the FLK Tech Universal Anti-Theft Steering Wheel Lock – this premium-grade device is designed to provide unparalleled security. With its sturdy construction and universal fit, this useful device is compatible with most cars, trucks, and SUVs, and installation is a breeze, requiring no special tools or technical expertise. Once in place, it forms an impenetrable barrier, preventing unauthorized access to your vehicle.
Key Features of FLK Tech Universal Anti-Theft
In comparison to conventional bars, the FLK Tech device locks on the top of the steering wheel, and the bar extends onto the car's dashboard, completely restricting any motion. For just around $20, here are the product specifications you can look forward to: 
Steel construction, 
Compact and portable design, 
Highly visible yellow coloration, 
Universal fit,
Easy installation.
Pros and Cons of FLK Tech Universal Anti-Theft
Probably the biggest advantages of this particular safety device are its affordable price and easy installation process. This means you can quickly secure your wheel in place, providing instant peace of mind. On top of that, removing it before starting the car is just as easy and convenient.
On the other hand, the universal fit might not be that universal after all. While it'll be compatible with most vehicles, from popular import cars to four-wheelers designed for city driving, there is still a small chance it might not fit your particular ride due to unconventional designs and sizes. So, make sure to double-check compatibility with your specific model before purchasing. 
Customer Reviews of FLK Tech Universal Anti-Theft
Customer reviews for this safety device have been largely positive, with many satisfied customers praising its low price and easy installation. They were pleasantly surprised by the level of quality provided at such a budget-friendly price point. 
However, some negative reviews have highlighted issues with fitment, which resulted in the wheel's leather being damaged. These negative experiences only emphasize what I've already underlined – to make sure that you check compatibility before going ahead with the purchase.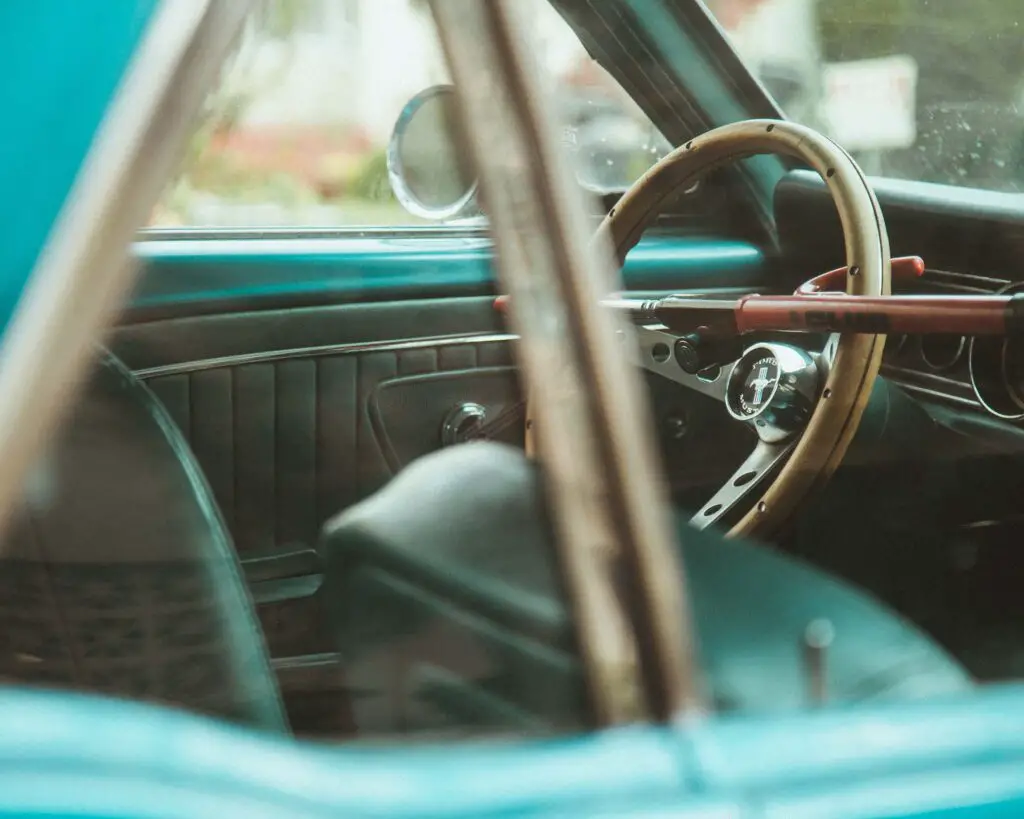 The Tevlaphee Steering Wheel Lock Is the Best Car Steering Wheel Lock Overall
The Tevlaphee Steering Wheel Lock is most likely the best option on the market right now and my favorite. With its advanced design and solid construction, this state-of-the-art anti-theft device provides exceptional protection, and it's easily adjustable to fit most shapes and sizes, ensuring a secure and snug fit. 
Key Features of The Tevlaphee
The Tevlaphee lock might be double the price of the last product, but there's a wide range of specifications that are definitely worth it: 
Solid steel construction, 
Extendable design, 
Quick locking mechanism, 
Grade key cylinder,
Compact and lightweight design. 
Pros and Cons of The Tevlaphee
The biggest advantage of this particular product is probably its extendable design, ensuring a snug fit for most shapes and sizes. On top of that, sturdy construction and advanced design make it difficult for thieves to bypass, acting as a strong deterrent. 
There's really not much to say about the downsides of this product except that it's one of the most expensive options available on the market. But for somewhere between $40 and $50, you'll have a high-quality safety device to protect your prized ride. 
Moreover, if you want to add an extra layer of protection, you can get the Tevlaphee Universal Steering Wheel Brake Lock, which additionally locks around the clutch or brake pedal. It might be a bit more complex to install, but it's worth that added sense of security. 
Customer Reviews of The Tevlaphee 
Most satisfied customers are praising the ease of use and sturdy construction of this product. Thanks to its user-friendly design, many users have found it incredibly convenient to put on and remove the lock daily. They appreciate this hassle-free installation process, allowing them to secure their ride quickly and effortlessly. 
However, there have been a few reports mentioning that the lock can become really hot when exposed to high temperatures and direct sunlight over long periods of time. While taking this negative aspect into consideration, it can easily be mitigated by using additional measures to shield the lock from direct sunlight.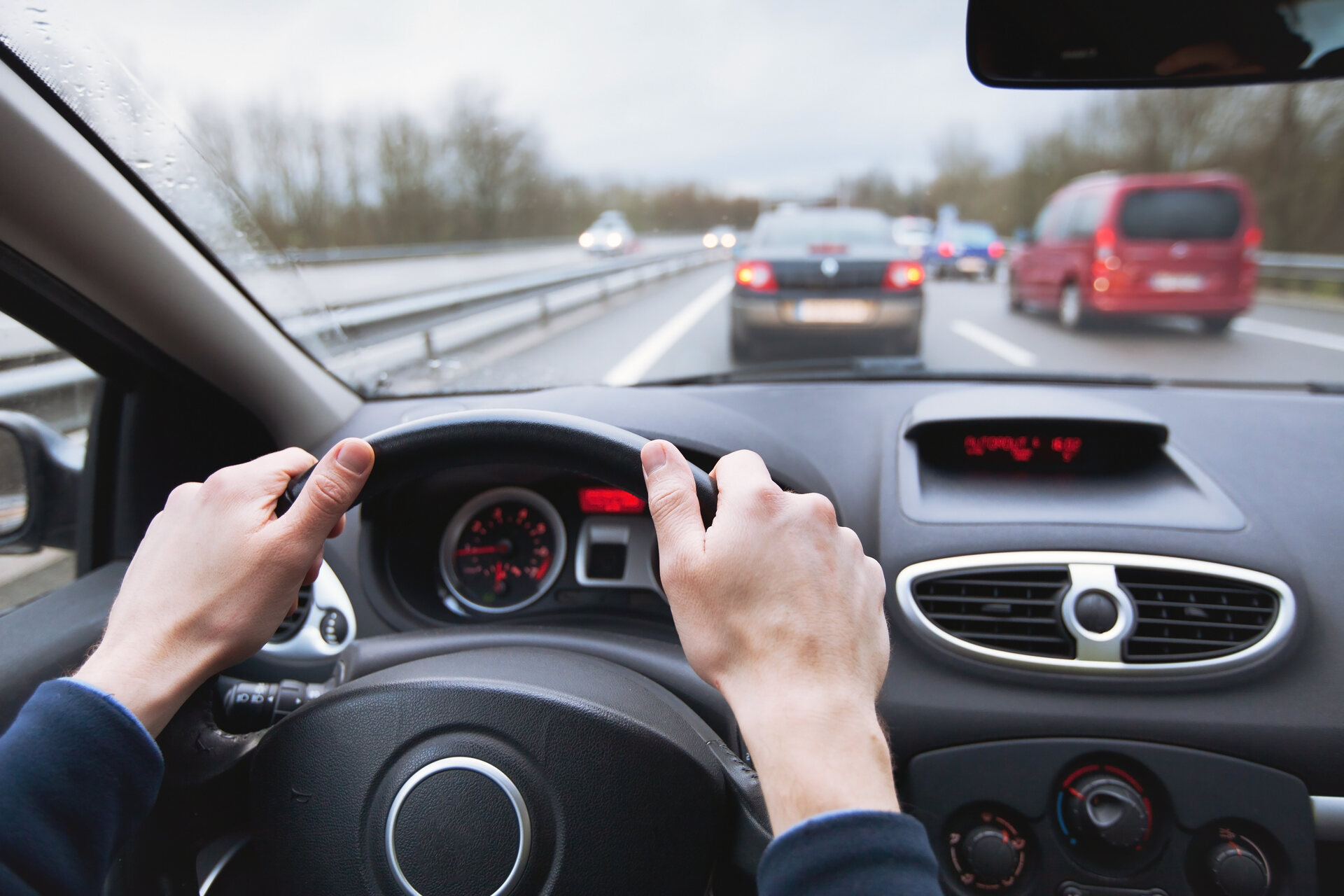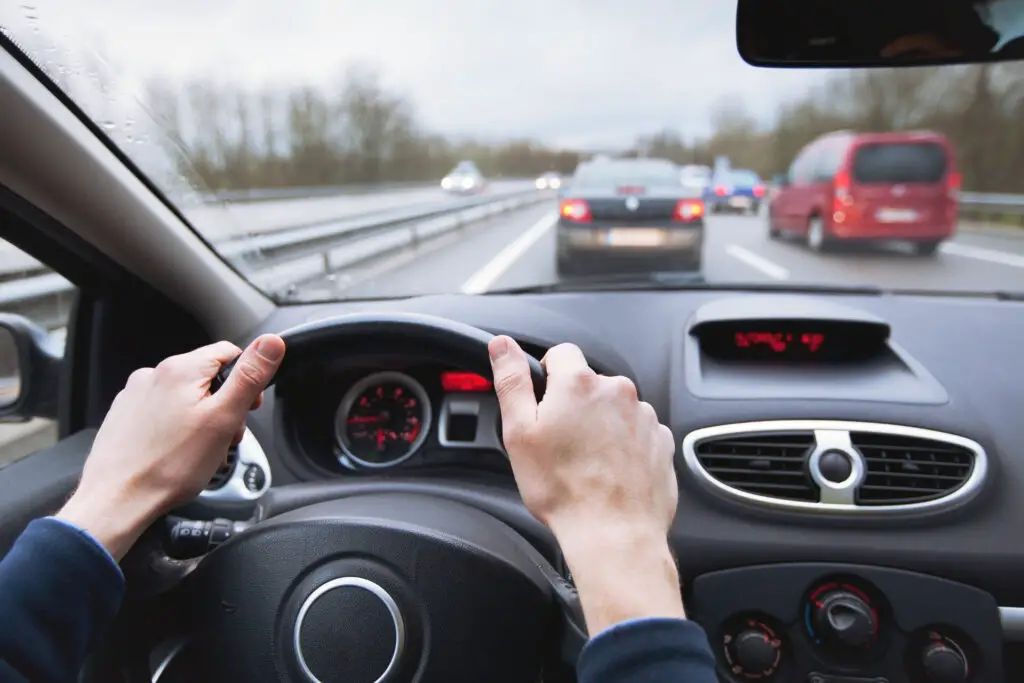 The KAYCENTOP Steering Wheel Lock Is Another Effective Anti-Lock Device
Still haven't found your perfect match? No worries – the KAYCENTOP Steering Wheel Lock might just turn out to be the perfect choice for you. With its robust construction and advanced features, this innovative anti-theft device is designed to ensure maximum security for your valuable asset. 
Key Features of The KAYCENTOP
For around $50, this particular anti-device boasts plenty of handy features:
Adjustable design, 
Premium solid steel and aluminum build, 
High-visibility with red coloration, 
Double-hook design,
Cross-key design. 
Pros and Cons of The KAYCENTOP
What sets this particular device apart from the rest is its double-hook design, which ensures a secure and snug fit even during vigorous movements. The additional hooks on opposite sides help distribute tension evenly, preventing the cover from slipping or shifting over time. 
Once again, the only downside to this product is the high price. But investing around $50 can sometimes be a steal for having peace of mind. One downside that comes with all reviewed devices is the fact that they come with a set of keys, and they can get easily misplaced. If you're particularly worried about this prospect, I'd recommend going for the keyless KAYCENTOP Heavy Duty Steering Wheel Lock. 
Customer Reviews of The KAYCENTOP 
Customer reviews for this anti-theft device have been generally positive, with satisfied customers praising its sturdy build and eye-catching design that not only adds a stylish touch but also serves as a strong visual deterrent against potential thieves. 
While the negative reviews are far and few in between, most of them are about compatibility. So, once again, I need to underline – make sure you measure your steering wheel and double-check that it's compatible with the product you're planning to purchase, especially if you have a vintage or classic car.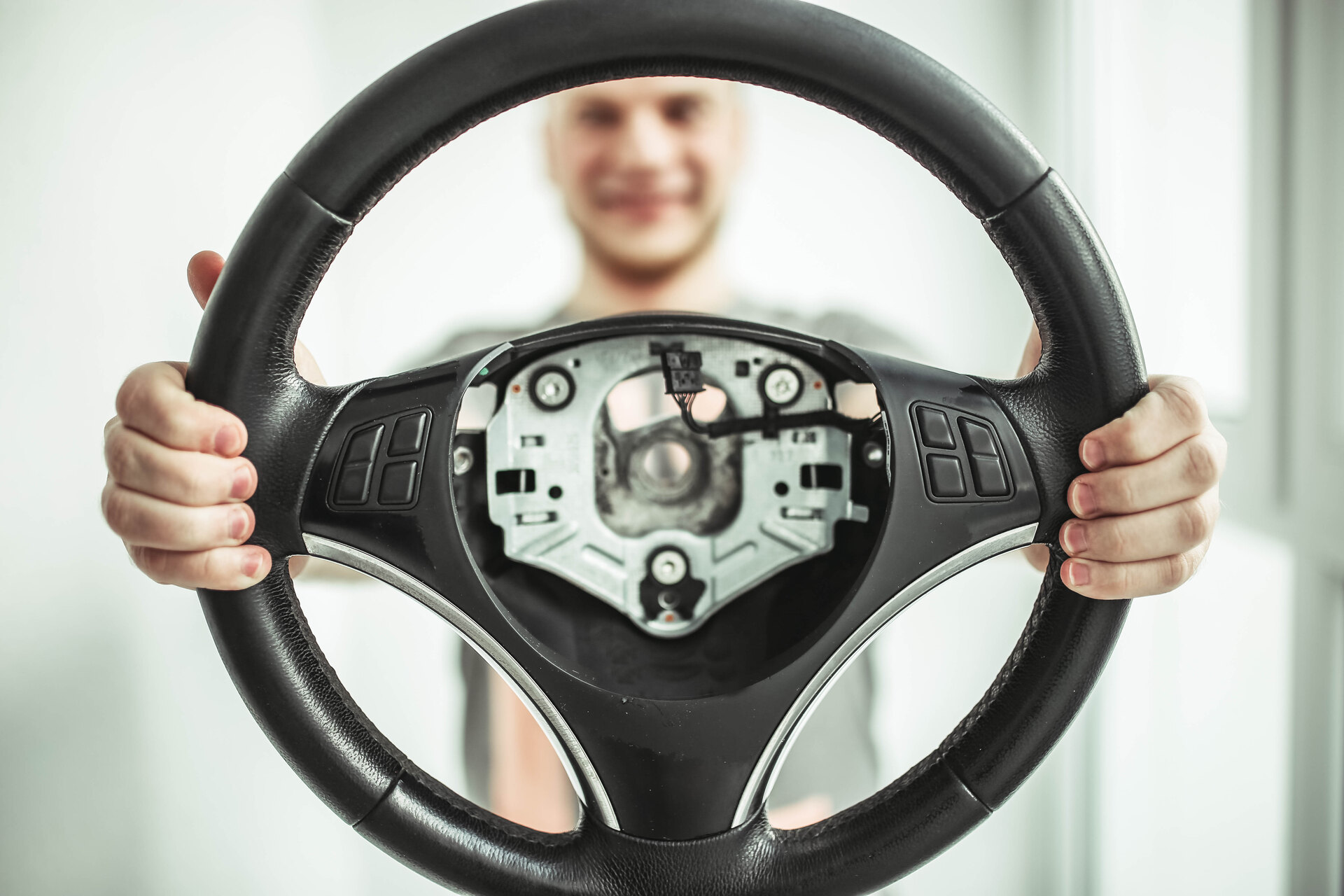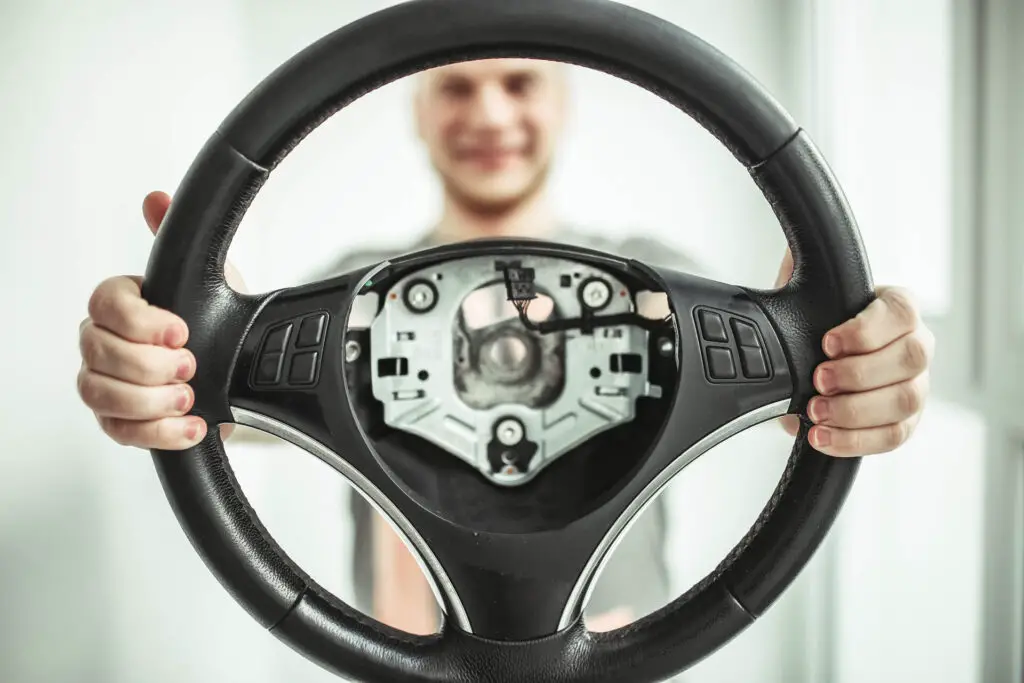 How to Choose the Best Steering Wheel Lock for a Car
Protecting your ride, regardless of whether it's a used vehicle or a brand-new car with a high price tag, is of utmost importance. Your four-wheeler is a valuable asset and a significant investment, deserving of safeguarding against theft and damage. 
So, let's take a look at the most important aspects to keep in mind when shopping for options to additionally protect your ride:
Security

The primary purpose of this handy device is to enhance the security of your vehicle, so it's important to look for a lock that offers robust features such as sturdy construction, tamper resistance, and a strong locking mechanism. Consider features like double hooks or adjustable fit to ensure a secure attachment.
Compatibility

I've mentioned this several times before, but compatibility is definitely one of the most important aspects to consider. It's best to look for locks that offer a universal fit or provide clear specifications regarding compatible sizes. Additionally, consider the shape and design of your steering wheel to ensure that the device can securely attach without causing any damage or interference.
Ease of Use

It's also important to look for a device that is user-friendly and easy to install and remove. After all, you'll have to do it over and over again. So, look for locks with quick-lock mechanisms or simple installation instructions that don't require any specialized tools or technical knowledge to operate effectively. Consider the lock's size and portability as well, as it should be easy to store in your vehicle when not in use.
Additional Tips Before Buying the Product 
Before you go ahead and make your final decision, I want to share a few additional tips with you. First things first, make sure you research different models and brands to find one that has positive customer reviews and a good reputation for quality and durability. 
While the brands I've reviewed fit that description, their products might not be what you're looking for, so do your research. Moreover, you should compare prices and warranties to ensure you are getting the best value for your money.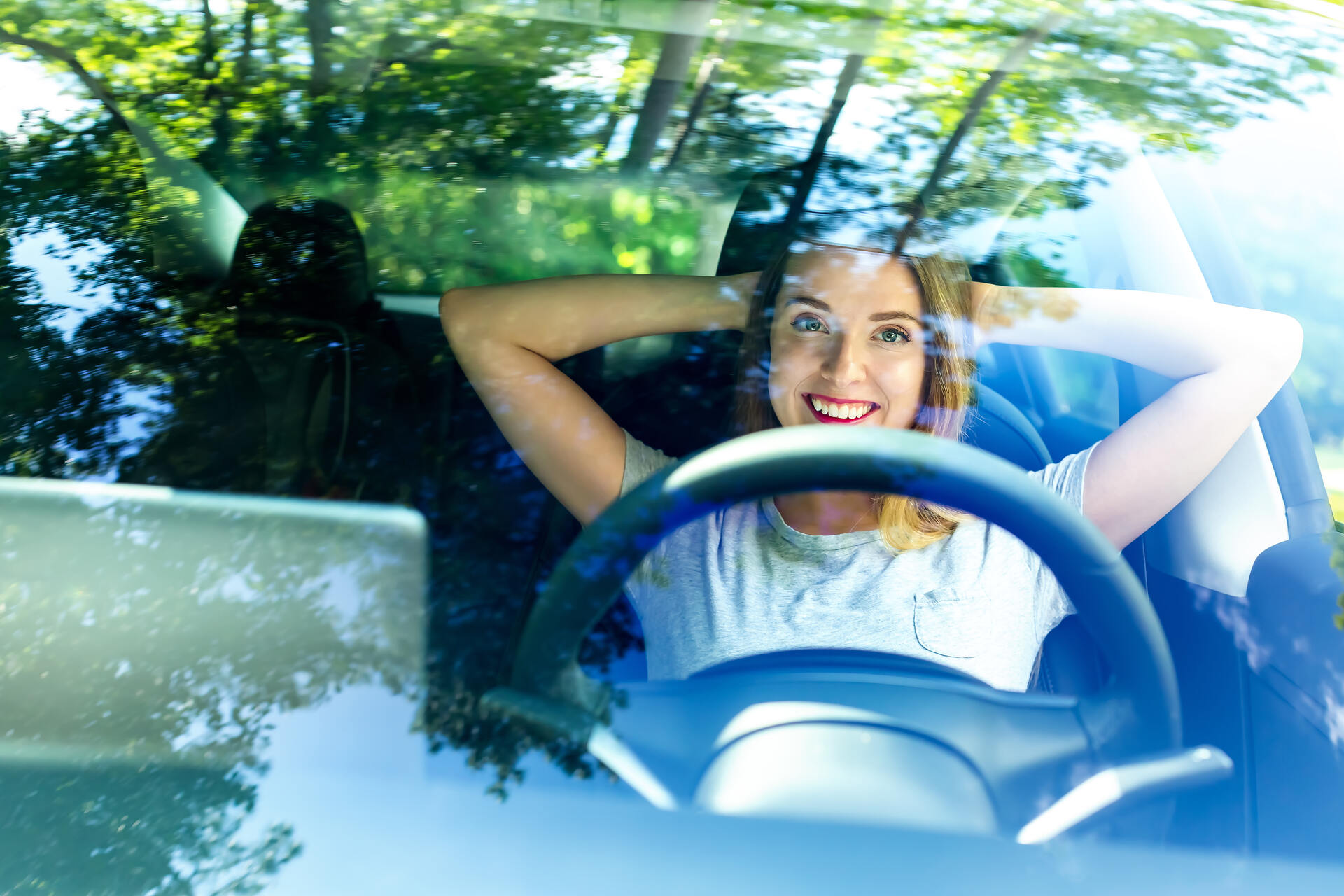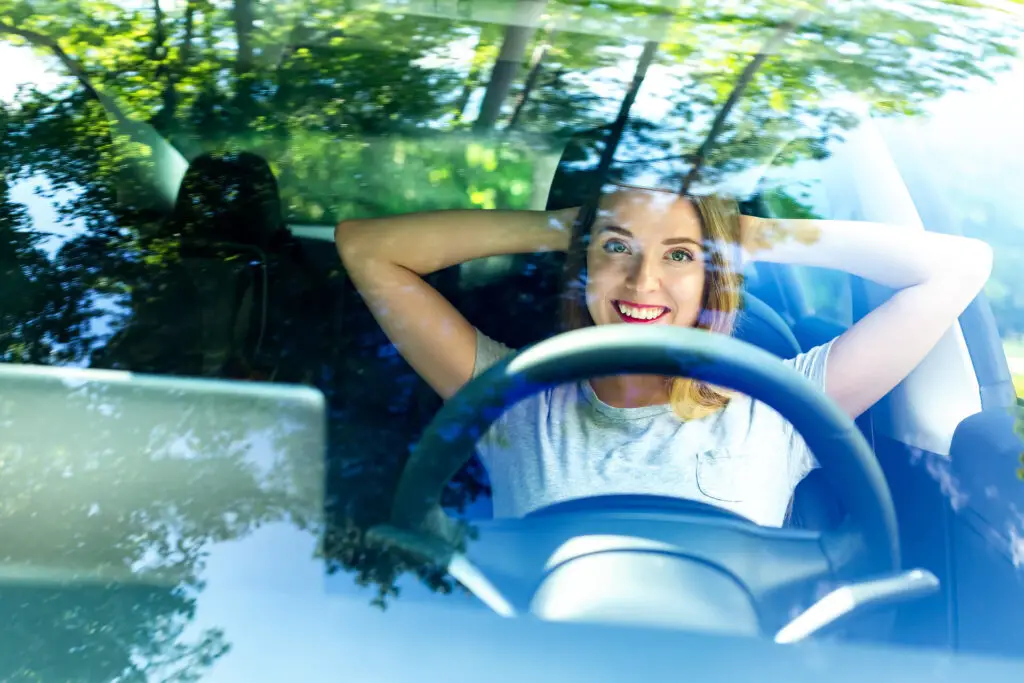 Better Safe Than Sorry – Secure Your Four-Wheeler and Enjoy a Stress-Free Ride
There you have it – the most effective devices that will keep your prized ride safe and secure. Though it may require an upfront cost, investing in one of these products will more than pay for itself if you find your four-wheeler targeted by criminals. So, don't let someone else drive away with your ride – secure your four-wheeler today!