When you're down for some good-old American road-tripping experience, you have over 160,000 miles of interstate highways, state and country highways, and principal roads at your disposal. Here's a list of some of the most famous routes in the USA that you should definitely check out. 
No matter if it's a family road trip or you're looking for a new adventure by yourself, the possibilities are endless. You can explore the big concrete jungles and the culture America has to offer while also being able to reach the more remote areas perfect for pulling over and enjoying some peace and quiet. All that, while taking in the amazing views of never-ending oceans, desert sands, mountains, and let's not forget – the great American countryside.
A Brief History of the American Road System
The history of car evolution is a long one, and the roads evolved alongside them. While there were simpler routes and roads before that, The Federal-Aid Highway Act of the 1950s laid the groundwork for what is now known as the National Highway System (NHS), the backbone of transportation in this country. Obviously, the roads have changed and improved a lot throughout the years, but the sheer scale and ambition of this project is staggering. 
The first opened highways had a big impact on American society and culture – moving from state to state, city to city, and to and from rural areas became a whole lot easier. People had the opportunity to travel, there were much more job opportunities, and the trade routes opened up. It was the birthplace of American culture as we still know it today.
How to Plan a Successful Road Trip You'll Never Forget
Driving down the most famous routes in the USA is not as easy as getting in your car and starting the engine. It takes some planning to do, and to get the most out of your journey, it's best to be prepared. From choosing your destination to taking into account the car maintenance expenses, taking care of every detail leaves no space for driving stress. But it also gives you the freedom to explore, knowing that all of the technical aspects have been covered. 
I should mention that you have to consider what kind of car you have. Do you have a used vehicle and are not sure that it will handle the long road? Or maybe you have a car for city driving, but you really want to explore some off-road routes? Whatever the case, consult with a professional and plan ahead for any issues that might occur on the road. And wherever you go, don't start the journey before you learn how to change a flat tire!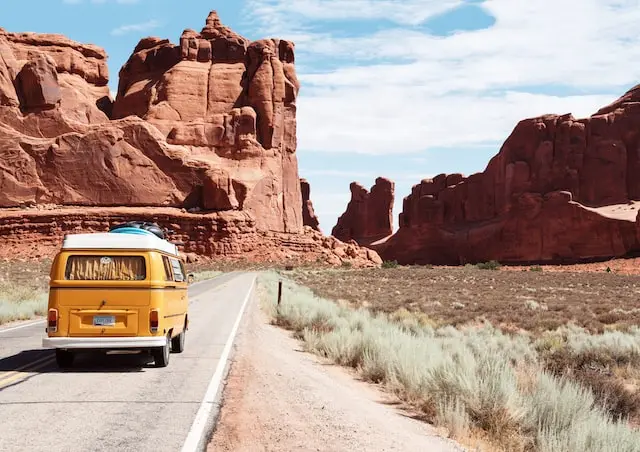 Here Are Some of the Longest and Most Famous Routes in the USA
I'll be talking about each route and what you can expect in greater detail, but for now, let's look at some of the longest and most beautiful roads in America. Thanks to the breathtaking nature and cultural landmarks, you'll find yourself stepping out of your vehicle now and then to just take in the serene landscape of this country. Here are the longest routes in the USA you can take if you're up for a few weeks on the road and exploring as much as possible.
| | | |
| --- | --- | --- |
| Route | Miles | States  |
| The Pacific Coast Route  | 1,650 | Washington, Oregon, California |
| Route 66 | 2,400 | Missouri, Oklahoma, Texas, New Mexico, Arizona, California |
| New England Route | 1,700 | Maine, New Hampshire, Vermont, Massachusetts, Connecticut, Rhode Island |
| Mississippi River Route | 1,300 | Minnesota, Wisconsin, Iowa, Illinois, Missouri, Kentucky, Tennessee, Arkansas, Mississippi, Louisiana |
The Pacific Coast Route – Take the Longest State Route in California for Never-Ending Views of the Ocean
If you've ever dreamed of cruising down the road that overlooks the ocean with the windows down, this is the route to take – it's the quintessential Coastal California road trip. Also known as State Route 1, the Pacific Coast Highway is a major road that runs along most of the coastline of the state of California. At 656 miles, it's the longest state route in this part of the country, with picturesque views of mansion-covered hills and a never-ending ocean horizon. 
Driving from one end of California to another is an experience in itself. But, if you have enough time and want to explore some more, consider starting from western Washington. While many travelers begin in Los Angeles and go north, driving from north to south keeps you in the lane closest to the Pacific ocean. Here's what you can expect on this trip:
Start All the Way From Olympic National Park

So if you're up for a little bit of adventure, start from the dense forests of western Washington and the Olympic park. If you like hiking, you can climb Mt. Olympus or take one of the trails through the park's rainforests along the coastline even before you get in your car. Heading down south using US Highway 101, you will get to enjoy the wild and open nature for miles and miles. 
Cross the Columbia River and Enjoy the Peaceful Scenery of Oregon

Still driving on US Highway 101, cross the Astoria-Megler Bridge on the lower side of the Columbia river to get to Oregon. This is the longest continuous truss bridge in North America, and it was opened in 1966. Consider wandering a bit from the road and visiting the Lewis and Clark National Historic Park. 

If you've never been to Portland and you have a few days to spare, now is the perfect opportunity. This city has a thriving art, theater, and music scene. Also, it's perfect for any nature lover – full of parks and bicycle paths, there is a lot to do. While you're here, don't forget to visit some of Portland's famous coffeehouses. 
Take in the Forests of Northern California and the Beaches of Southern California

Once you get to California, you will have the pleasure of experiencing the scenery of Redwood National Park and The Avenue of the Giants, known as the "Finest Forest Drive in the World." Once you get to Leggett, switch over to US Highway 1, and you're in for a treat. All the way to San Francisco or Los Angeles, this road will take you through some of the most beautiful beaches in California, this beautiful land of palm trees.
The Iconic Route 66 – Known as America's Mother Road
The most famous of them all, this iconic route is the symbol of the American Wild West and defined the words "road trip." One of the country's first transcontinental highways, the construction of this historic landmark began in 1926. It's a staggering 2,400 miles total, and it goes from Chicago, Illinois all the way to Santa Monica, California. So, be prepared to make some stops to avoid driving at night. 
Here are all the cities you can visit on your journey: 
Chicago, IL, 
St. Louis, MO, 
Oklahoma City, OK, 
Amarillo, TX,
Santa Fe, NM,
Albuquerque, NM, 
Sedona, AZ,
Santa Monica, CA. 
Crossing three time zones and eight states, you will need about three weeks of driving to complete the whole journey, but why not make it an exciting adventure and extend your stay in some places? Let me tell you, when you've experienced this road, you can confidently say you've seen America inside and out. From the urban jungles to the rough deserts full of cacti, it's no wonder this road was documented by many photographers and movie directors.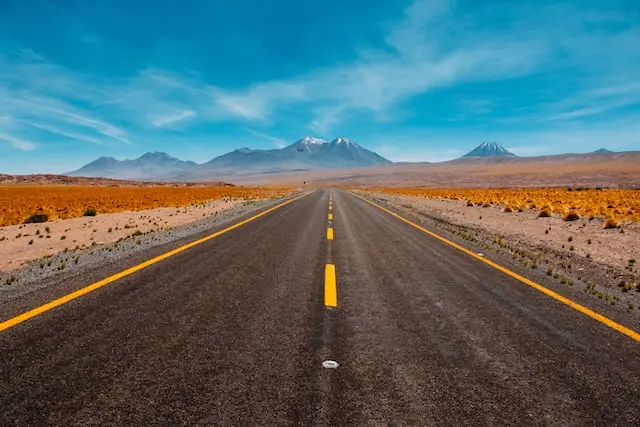 Take the New England Route During the Fall, and You Won't Be Able to Believe Your Eyes
The cradle of the American nation, New England is a region with a rich historical and cultural background. It's made up of six states: Maine, New Hampshire, Vermont, Massachusetts, Connecticut, and Rhode Island. Fall is the ideal time of the year for paying a visit to this part of the US because, for a few weeks in October, the forests of the region go through a magnificent change.
There are a few ways to plan out this route. I recommend starting from one of the main urban centers like Boston or New York, but you can choose your starting point in whichever city you please. Either way, get ready for a trip like no other – it's full of spectacular landscapes and historical landmarks. Lush forests, cottages, small fishing ports, and some great seafood – this is one of the most charming places on the whole continent.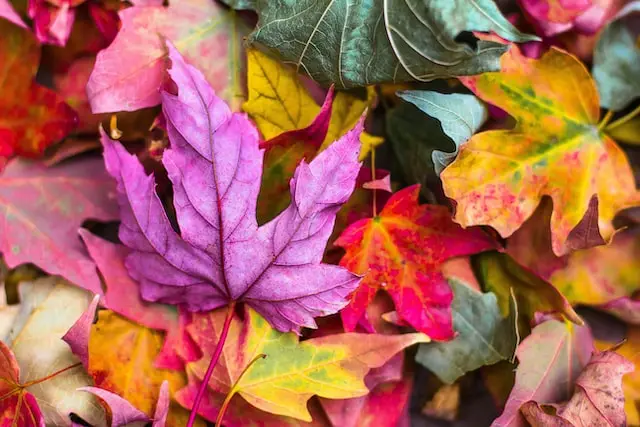 Follow the Great Mississippi River Through Ten Different States
With this magnificent river on one side and the ever-changing scenery on the other, you can discover the part of America that is often wrongly overlooked. From the city of Minneapolis, MN, to the vibrant New Orleans, LA, this road will take you through some of the best views this country has to offer. You'll even earn some bragging rights – after all, you've visited ten different states in one journey.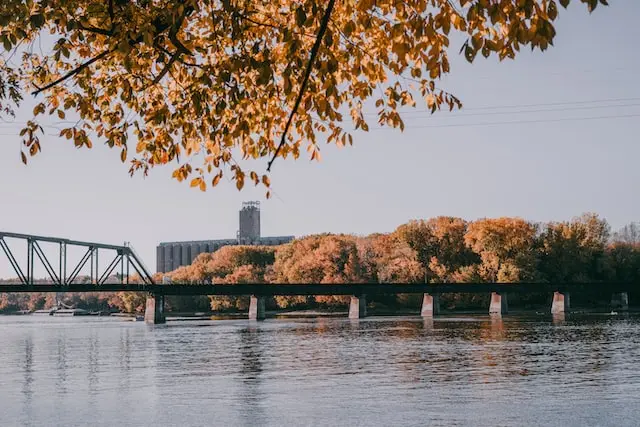 Take a Road Trip Through the Sunshine State of Florida and Soak in the Atlantic Ocean
If you're looking for beaches that go on for miles, impressive natural attractions, and vibrant nightlife – the state of Florida has it all. Start from Jacksonville, but not before you check out this city, and go south all the way to Miami. For the never-ending view of the Atlantic Ocean, take the US Highway 1 in Florida and definitely make a stop at West Palm Beach. 
When you get to Miami, you'll definitely spend a day or two checking out this city's amazing beaches and famous nightlife. Also, consider visiting the Everglades National Park because it's a unique geographical area and home to hundreds of animal species. Once you're done with Miami, go all the way to Key West via the Seven Mile Bridge – it's one of those views that you can't believe until you've seen it with your own eyes.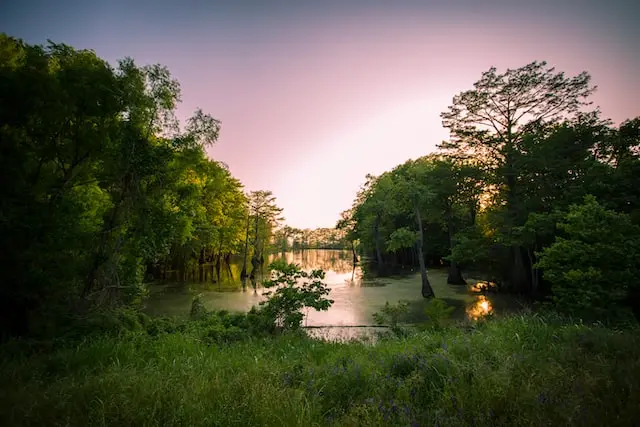 The Blue Ridge Parkway Is Perfect for Nature Lovers
Linking Shenandoah National Park in Virginia and the Great Smoky Mountains on the border of North Carolina and Tennessee, this 469-mile-long parkway is noted for its natural beauty. You'll want to take a stop every now and then to take a hike, and the best thing is – you absolutely can. Many people miss out on this part of America because it's removed from the major urban areas, but it's absolutely worth the drive.
Have the Ultimate Wild West Experience on the Road From San Francisco to Salt Lake City
Starting with the beautiful city of San Francisco, cross over the Golden Gate Bridge for great views of the Bay Area. Consider stopping by the prison island of Alcatraz and heading towards Lake Tahoe – you will be able to take in an unforgettable backdrop of the Sierra Nevada mountains. 
You can visit Yosemite National Park and its towering waterfalls as well as giant sequoia trees. You will definitely want to stop and take a relaxing hike. Continue into America's hottest part – Death Valley, and from there, you can head straight to the Sin City of Las Vegas. Once you've got your taste of this exciting city, it's time to explore the vast open space of Utah, all the way to Salt Lake City.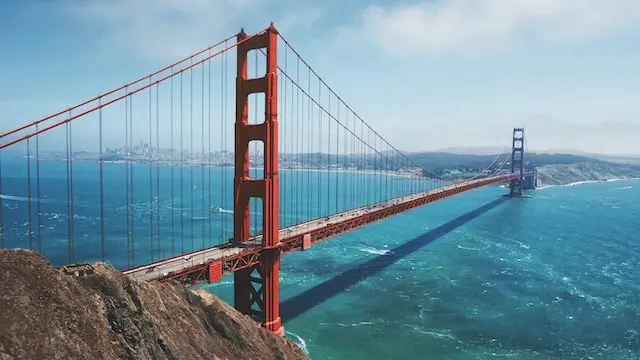 Whatever Route You Take, You Are Definitely in for a Journey of Your Lifetime
Sure, it's good to follow one of the famous routes in the USA, but remember that this experience should be a true ode to freedom. So, don't be afraid to stray away from the main roads now and then – you will surely find some hidden gems on the way. There is nothing better to discover a place than taking a road trip with family and friends, and if you're a beginner driver, after this experience you will surely never experience driving anxiety ever again. Now, only the sky's the limit!