When you're finally ready to hit the open road and explore all that life has to offer, you'll need one of the best cars for road trips. Whether you're planning an epic cross-country adventure or just looking for a dependable car for your weekend getaways, I'll show you my top seven picks of four-wheelers that won't let you down. Keep reading to find out which one's right for your upcoming travel shenanigans!
There are many good cars for road trips, but some still stand out by their specifications and features. These include Jeep Cherokee XJ, Honda Element, Land Rover Defender, Volkswagen Camper Van, Dacia Jogger, Ineos Grenadier, and Chevrolet Suburban.
#1 Jeep Cherokee XJ Is One of the Best Cars for Road Trips
For true enthusiasts seeking an SUV that embraces the spirit of off-road exploration on some of the most famous routes in the US, the older Jeep Cherokee XJ stands out. Its outdated nature should not deter you, as it presents an opportunity to acquire a vintage model at an affordable price. Moreover, finding replacement and aftermarket parts is a breeze, ensuring long-term maintenance. 
Comfort and Interior Amenities
The spacious interior accommodates both your gear and your companions. The seats are upholstered in high-quality materials, ensuring that you have the support you need during long drives. The front seats are also adjustable, allowing you to find the perfect seating position for maximum comfort.
Storage Capacity for Luggage and Gear
One of the standout features of the Cherokee XJ is its ample storage capacity. With plenty of cargo space, you can easily pack your luggage and gear for extended journeys. There are also storage compartments throughout the cabin, providing extra space for smaller items.
Performance and Handling on Long Journey
When it comes to performance and handling on long journeys, the Jeep Cherokee XJ also delivers. Its powerful 4.0-liter engine is virtually indestructible, promising durability that surpasses even your own lifespan. The suspension system is designed to provide a smooth ride, even on bumpy roads.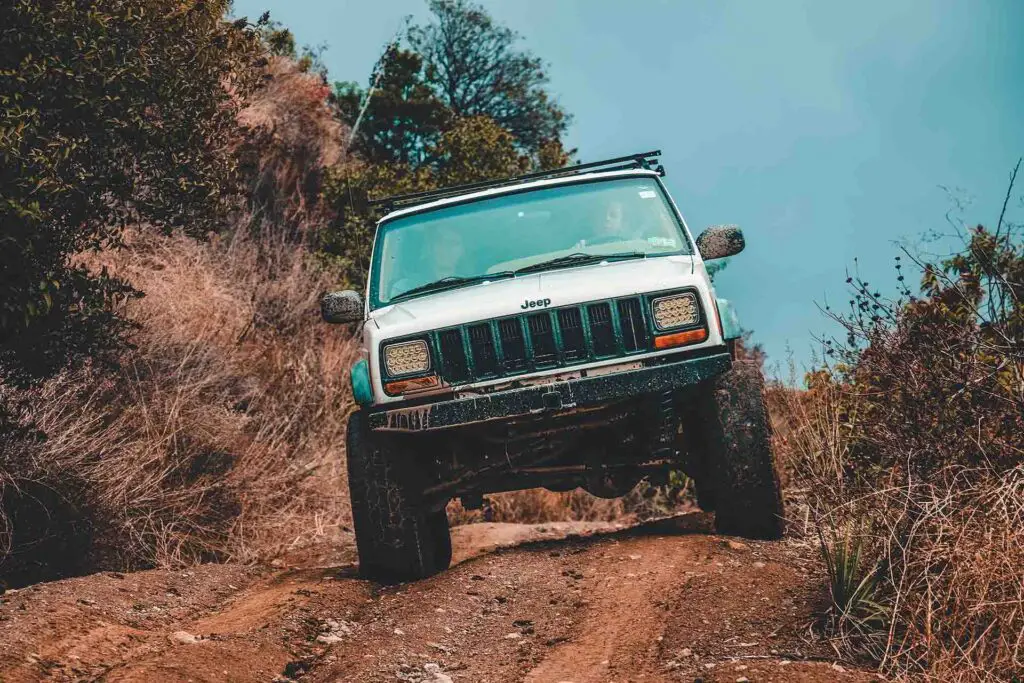 #2 Honda Element Is One of the Good Cars for Road Trips
As a car lover, you've probably heard of Honda, but did you know that this brand is actually one of the most popular imported cars in the US? If you're planning a trip, the Honda Element should definitely be on your list of potential vehicles. The Element is an excellent choice for trips due to its spacious interior, comfortable seating, and excellent performance. 
In addition to its practical features, the Honda Element also has a range of safety features that make it an excellent choice for road trips. With features like anti-lock brakes, stability control, and side-impact airbags, you can travel with confidence, knowing that you and your passengers are protected.
Comfort and Interior Amenities
In terms of interior amenities, the Honda Element is designed with both driver and passenger comfort in mind. The seats are upholstered in high-quality materials, providing support and comfort during long drives. The dashboard is also well laid out, with easy-to-reach controls and a range of features, including air conditioning, power windows, and a CD player.
Storage Capacity for Luggage and Gear
One of the standout features of the Element is its spacious interior and ample storage capacity. With its boxy design, the Element provides plenty of headroom and legroom for passengers while also offering plenty of cargo space for luggage and gear. The rear seats can be easily removed or folded down, allowing for even more storage space.
Performance and Handling on Long Journey
Its powerful engine and responsive handling make it an ideal choice for long-distance driving, while its suspension system helps to smooth out bumps and rough roads. The Element is also equipped with a range of safety features, including anti-lock brakes, stability control, and side-impact airbags, providing added peace of mind during your journey.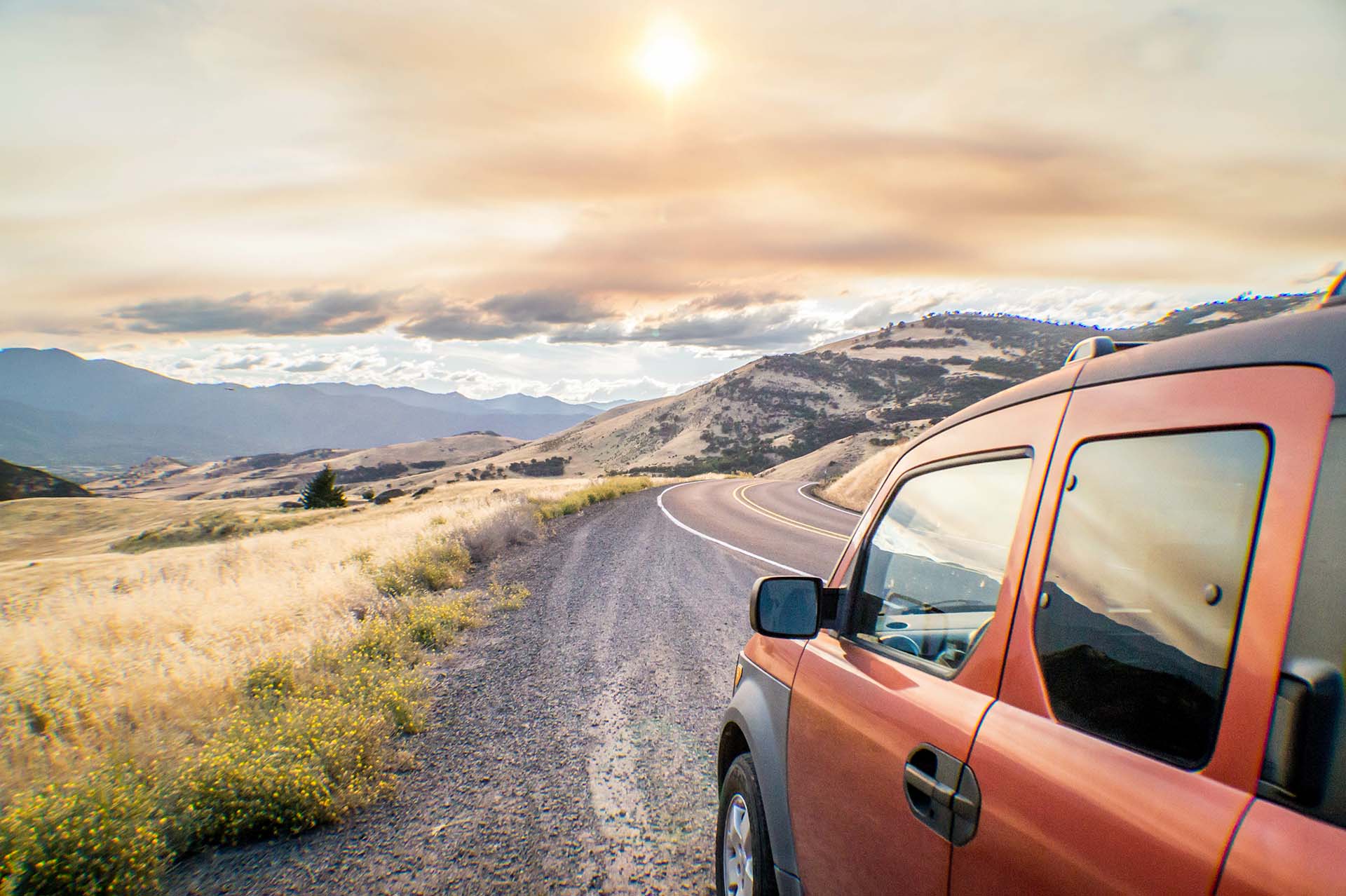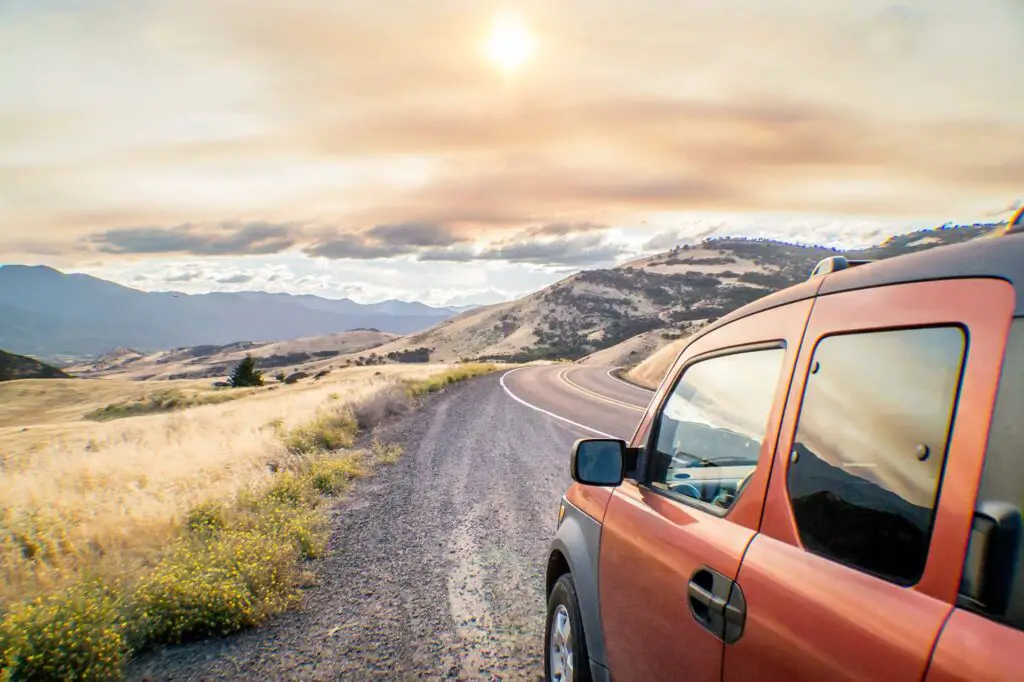 #3 Get a Land Rover Defender if You Are Looking For Cars That Are Good for Road Trips
If you're in search of a vehicle that excels in these adventures, look no further than the Land Rover Defender. With the evolution of four-wheelers, this model has become renowned for its off-road prowess and exceptional versatility. The Defender is a top choice for those seeking a capable and reliable companion for their journeys.
With its rugged design and robust construction, the Defender is built to withstand the demands of diverse terrains and challenging conditions. Its advanced four-wheel-drive system, impressive ground clearance, and innovative off-road technologies ensure that you can confidently tackle any roadway or trail that lies ahead.
Comfort and Interior Amenities
In terms of storage capacity, the Defender offers generous space to accommodate luggage and gear for extended trips. Its versatile cargo area and clever storage solutions allow you to organize your belongings efficiently, ensuring everything is easily accessible when needed. Whether it's suitcases, camping equipment, or adventure gear, the Defender can handle it all with ease.
Storage Capacity for Luggage and Gear
When it comes to performance and handling, the Land Rover Defender shines on long journeys. Its robust engine options deliver ample power, allowing for confident acceleration and overtaking on highways. The advanced suspension system and precise steering ensure a smooth and controlled ride even when faced with challenging conditions. The Defender's stability and handling inspire confidence, making those winding roads a pleasure to navigate.
Performance and Handling on Long Journeys
The Defender is equipped with advanced technology and driver-assistance features that enhance the overall driving experience on road trips. From adaptive cruise control and lane-keeping assistance to advanced infotainment systems and connectivity options, the Defender keeps you connected, entertained, and safe throughout your journey.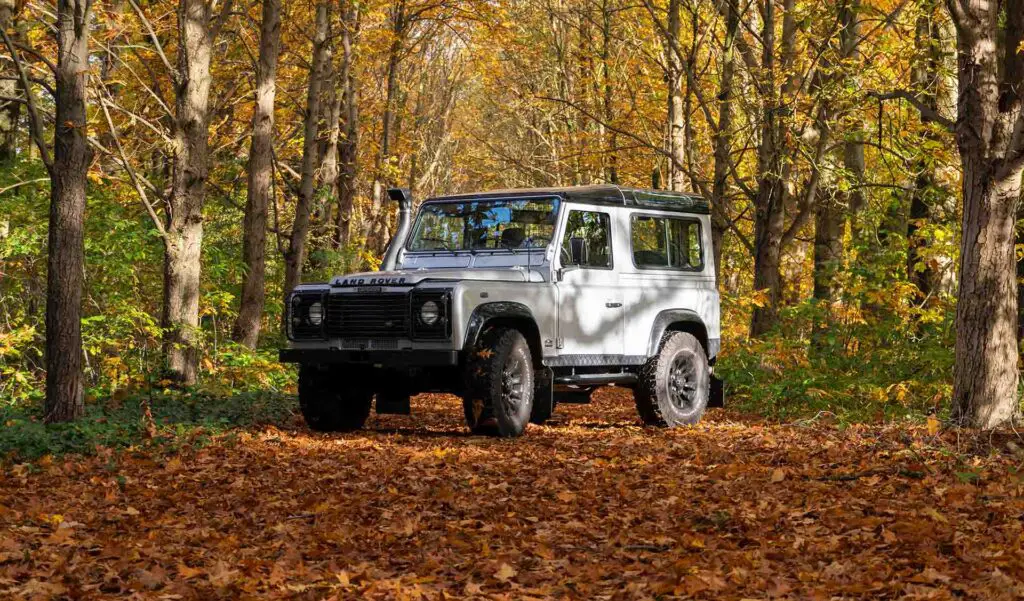 #4 Embrace Vintage Vibes and Get Classic Volkswagen Camper Van
Indulge in nostalgia and embrace the timeless appeal of a classic Volkswagen Camper Van. These iconic vehicles capture the essence of a bygone era and offer a unique and charming way to experience the open road. With their retro design and unmistakable charm, these vans have become synonymous with freedom, adventure, and a laid-back lifestyle.
Comfort and Interior Amenities
The Camper Van's interior is thoughtfully designed to maximize comfort and functionality. You'll find comfortable seating that invites relaxation after a long day of exploring. The layout is cleverly arranged to optimize space, with foldable seats that can transform into a sleeping area, allowing you to rest and recharge during your adventures.
Storage Capacity for Luggage and Gear
Inside, you'll find a versatile and cozy living space that can be transformed into a sleeping area, complete with foldable seats and a pop-top roof option. With clever storage solutions and a compact kitchenette, you'll have everything you need to enjoy life on the road. These vans often exude a sense of nostalgia, transporting you back to a simpler time while still offering modern comforts.
Performance and Handling on Long Journeys
While it may not have the same level of performance as modern vehicles, it compensates with its charm and a laid-back driving style that complements the spirit of road trips. Of course, depending on the model and year, it provides sufficient power for cruising at a relaxed pace on highways and scenic routes. It's designed to deliver a smooth and comfortable ride, allowing you to enjoy the journey and take in the surrounding landscapes.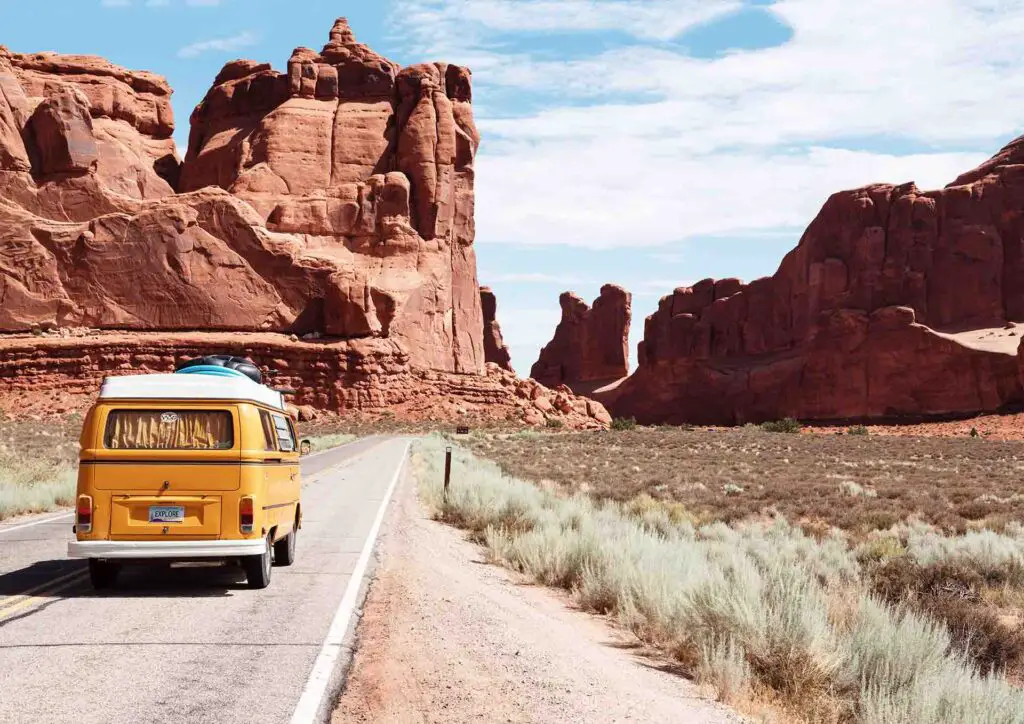 #5 Dacia Jogger Is One of the More Affordable Options
If you're looking to avoid some of the most expensive vehicles in the world, Dacia Jogger will capture your heart, not just for its unbeatable affordability but for its practicality as well. Its unpretentious design exudes a functional charm that perfectly aligns with its purpose. Plus, with its affordable price tag and low running costs, you'll have more funds at your disposal to truly indulge and enjoy your adventures, no matter where the Jogger takes you.
Comfort and Interior Amenities
The cabin of the Jogger features an abundance of soft-touch materials that enhance comfort and give it a premium feel. This four-wheeler offers a smooth and comfortable ride, aided by its relatively small wheels, which minimize the impact of rough surfaces on the occupants.
For those who prefer a more traditional approach to controls, the Jogger provides a user-friendly experience. Its buttons and climate dials are intuitively placed and easy to navigate, ensuring convenience and ease of use. Unlike vehicles heavily reliant on touchscreens, the Jogger offers a logical layout that allows drivers to quickly adapt and familiarize themselves with the controls.
Storage Capacity for Luggage and Gear
What truly sets the Jogger apart is its impressive capacity to accommodate an abundance of belongings or passengers. In its seven-seater configuration, it comfortably accommodates your entire clan and even leaves room for friends. Should the modest remaining boot space fall short of your needs, simply rotate the roof bars by 90 degrees to create a convenient rack. 
Performance and Handling on Long Journeys
The engine options available for the Dacia Jogger begin with the turbocharged 109 bhp 1.0-liter petrol variant. This engine allows for a 0-62 mph acceleration time of 11.2 seconds. In everyday driving situations, the Jogger proves to have ample power to keep up with traffic effortlessly. 
However, it's important to note that the power delivery can feel somewhat abrupt. At lower revs, there may be a noticeable lag before the turbocharger engages, propelling you back into your seat. As a result, the driving experience may not be the smoothest, but it still offers sufficient zap to navigate through your journeys comfortably.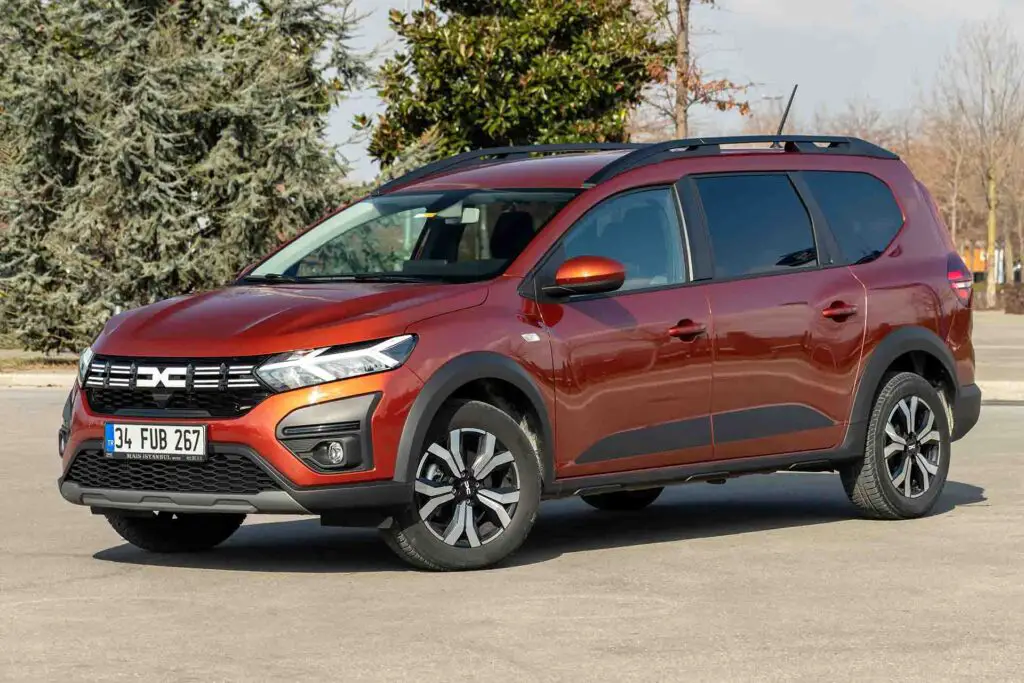 #6 Ineos Grenadier Can Handle Even the Toughest Environments
If you're the kind of adventurer who sees a trip as more of an expedition, you require a vehicle that is not only up to the task but also reliable in the most challenging environments. This is precisely where the Ineos Grenadier shines. Of course, always have driver's responsibilities on your mind and without driving stress. 
While the Defender has transformed into a luxurious SUV, the Grenadier embraces the essence of earlier Land Rovers and embodies the Swiss Army Knife of 4x4s. In its standard configuration, it is a rugged and versatile vehicle capable of venturing as far off the beaten path as your daring takes you. 
Comfort and Interior Amenities
The extensive range of accessories available allows you to customize it to suit your specific needs. Cleverly positioned "utility belt" mountings along the sides and in the boot enable secure attachment of various accessories, like sand ladders, storage lockers, or extra fuel tanks. When it's time to set up camp, these mountings can support awnings, tables, or any other essential equipment.
Storage Capacity for Luggage and Gear
In five-seat mode, the Grenadier Station Wagon offers an impressive cargo capacity of up to 1,255 liters, which comes close to the massive 1,329 liters in the eight-seat Land Rover Defender 130. In this configuration, the load length reaches up to 1,062 mm. If you require even more space, the Utility Wagon two-seater can accommodate an impressive 2,088 liters of cargo.
Performance and Handling on Long Journeys
Despite its off-road driving focus, it defies expectations by delivering a dynamic performance that exceeds its utilitarian design. While buyers may naturally lean towards the diesel engine option given the nature of the vehicle, the turbo petrol engine successfully emulates the low-end power characteristic of a diesel. With its maximum torque available across a wide range from 1,750 to 4,000 rpm, the turbo petrol engine offers impressive performance and responsiveness.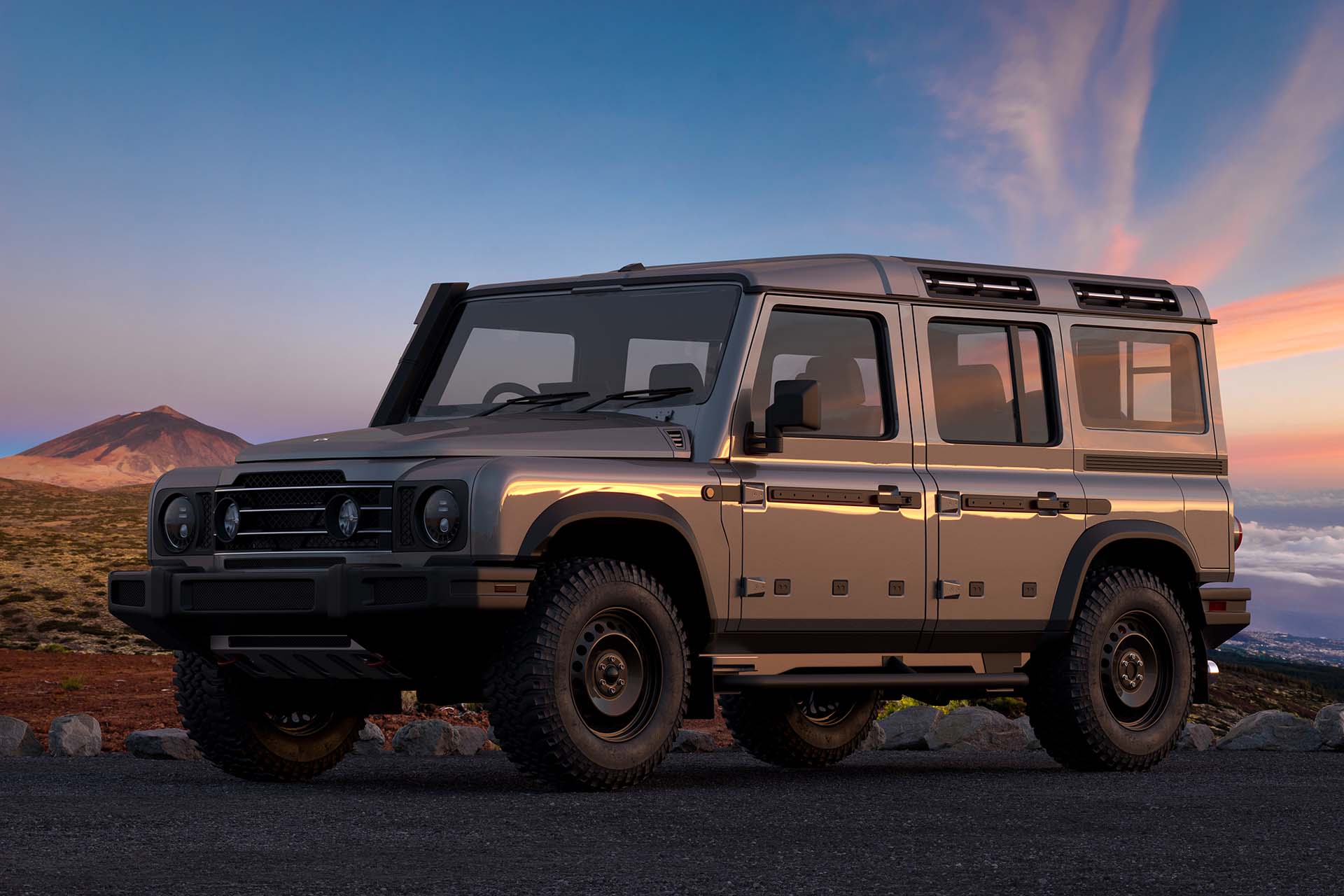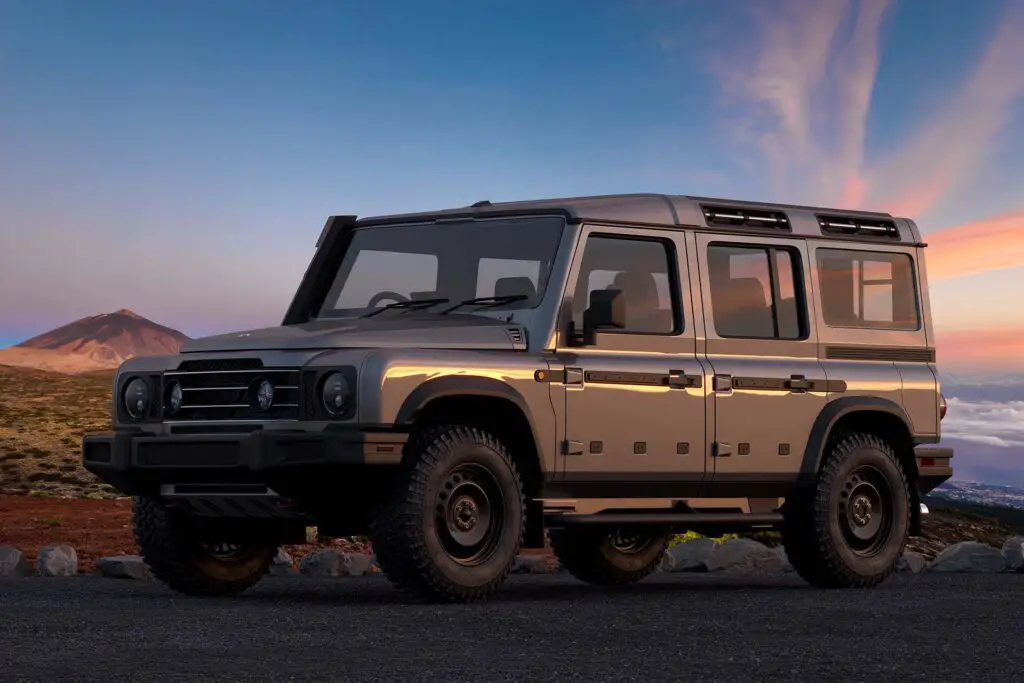 #7 Chevrolet Suburban Is a Classic Family Car That Can Make Road Trip Enjoyable
Look no further than the 2023 Chevrolet Suburban for the quintessential family road trip SUV. With its expansive size, it offers one of the largest cargo spaces among SUVs available. This versatile vehicle can be customized to accommodate up to nine passengers, and even the third row provides ample legroom for adults. 
When it comes to towing capabilities, the Suburban impresses with the ability to tow up to 8,300 pounds, making it suitable for hauling the average camper or other recreational equipment. 
Comfort and Interior Amenities
The interior is built to withstand epic journeys, and it boasts modern features, such as an 8-inch touch screen, wireless smartphone connectivity, and six USB ports to keep everyone connected and entertained.
Storage Capacity for Luggage and Gear
When it comes to cargo space, the 2023 Suburban continues to impress. With all seats folded down, this SUV provides an expansive 144.7 cubic feet of cargo space, ensuring you have ample room for all your belongings. Not to mention this makes it one of the best family four-wheelers on the market currently.
Performance and Handling on Long Journeys
It is equipped with driver-assistance features like lane-departure warning, lane-keep assist, and automatic emergency braking, providing an extra layer of safety and peace of mind during your travels.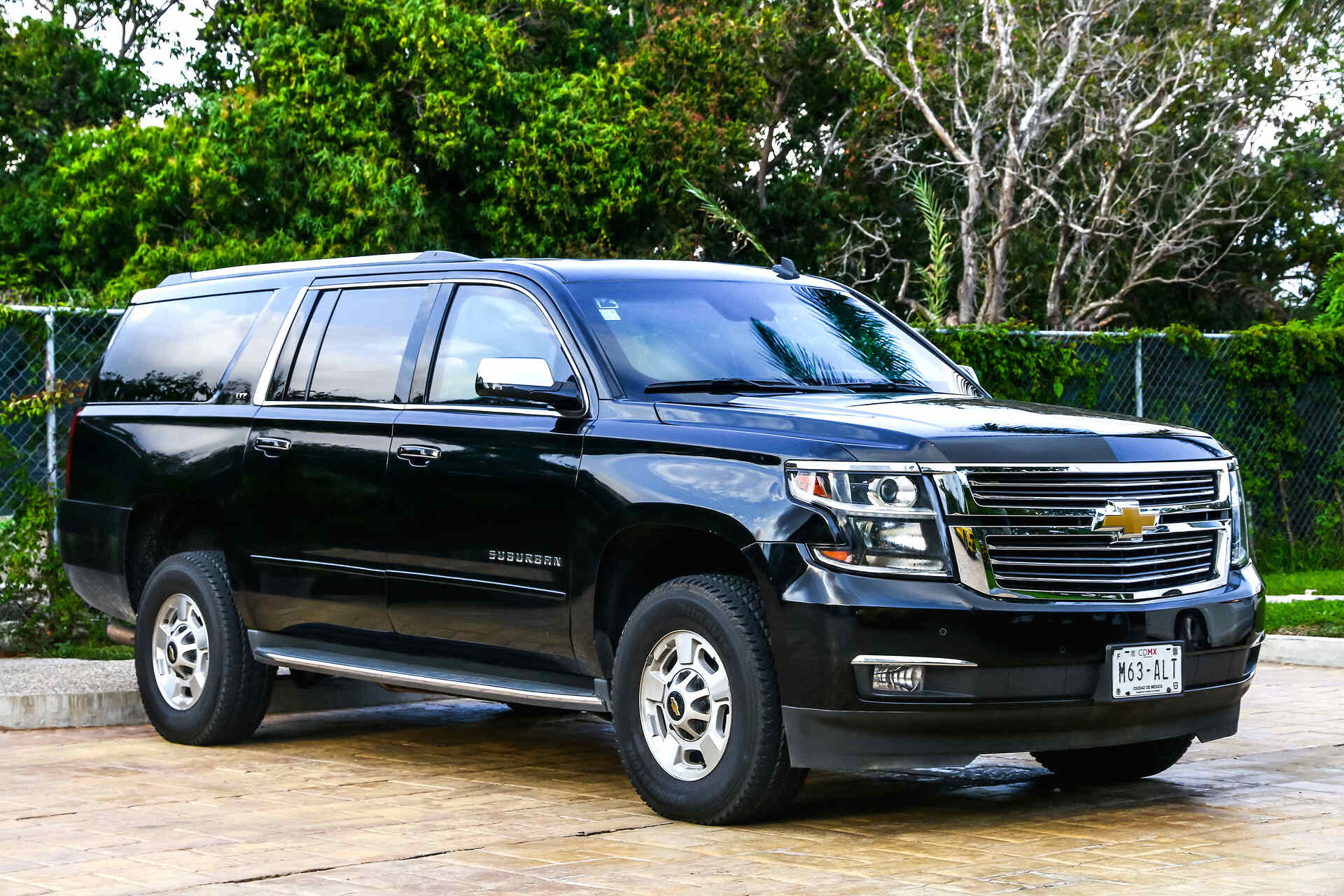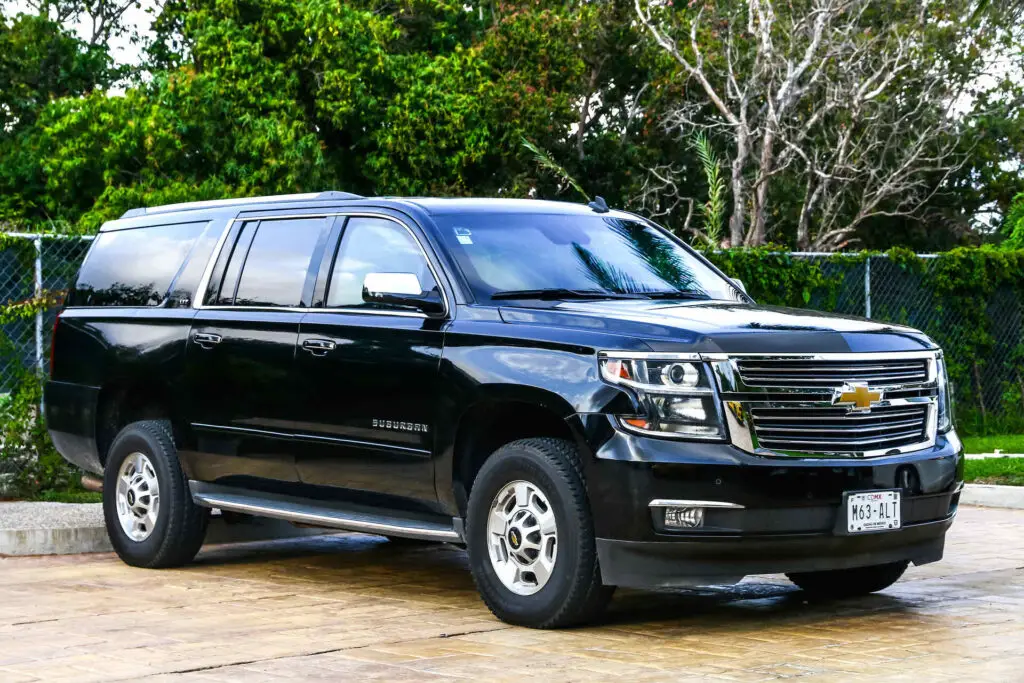 Having a Good Vehicle Will Make the Road Trip That Much More Enjoyable
Driving a reliable and comfortable vehicle will make your trip that much more enjoyable. Whether you're hitting the open road with friends or taking a solo journey for an adventure of self-discovery, having one of the cars that are good for road trips is essential. As you can guess, my pick is definitely the Jeep Cherokee XJ.
However, it all comes down to your personal needs and preferences. Just ensure you get your vehicle checked before you set off – better safe than sorry! So get ready to spread your wings and leave the asphalt flowing at your own pace. Personalize your driving experience, and always remember – there's nothing like hitting the road on your own set of wheels.