Every road adventurer and camping enthusiast will ask themselves at least once in their lifetime – is owning an RV worth it? This should be carefully thought out because purchasing an additional vehicle for specific purposes is a big investment. So, here's everything you need to know about recreational vehicles to help you decide whether it's right for you and your close ones.
Well, is it worth it? Of course, the answer will differ from person to person depending on what they personally envision for their life on the road. However, it's important to consider different factors when determining if owning a recreational vehicle is the right choice for you. The financial side of things, the benefits, as well as the downsides – all that should be taken into consideration before you sign that final deal. 
Is Owning an RV Worth It? It Can Be Cost-Effective but There Are Numerous Additional Expenses
When it comes to the financial aspect, deciphering if the RVs are a cost-effective option can get confusing. That's because there are many options and possibilities when it comes to RVs, and it all comes down to what kind of adventure you're looking for. So, if we're talking about the costs that stem from owning an RV, this way of vacationing has both pros and cons, so here are some of the main ones. 
Camping in an RV Is Way More Budget-Friendly Than Your Typical Vacation
While owning an RV makes little financial sense for most people, it can be the perfect option for those envisioning their dream vacation on the most famous routes in the US. That's because, in some aspects, the RV is very budget friendly – you can think of it as a hotel on wheels that will definitely make it easier for you to travel more often now that there are no planes to catch or expensive accommodations to book. 
There Are Many Options to Choose From and You Can Tailor Them to Your Budget
When it comes to both the RV and the campground you'll be visiting, there is a wide variety of options out there. From used vehicles to brand-new ones and from state parks to luxury resorts, when you take time to do research, you can get your vacation plan working perfectly with your budget. That being said, the price of any vehicle isn't exactly minimal these days, and depending on the type of RV you want, it could easily get quite costly just to put it on the road.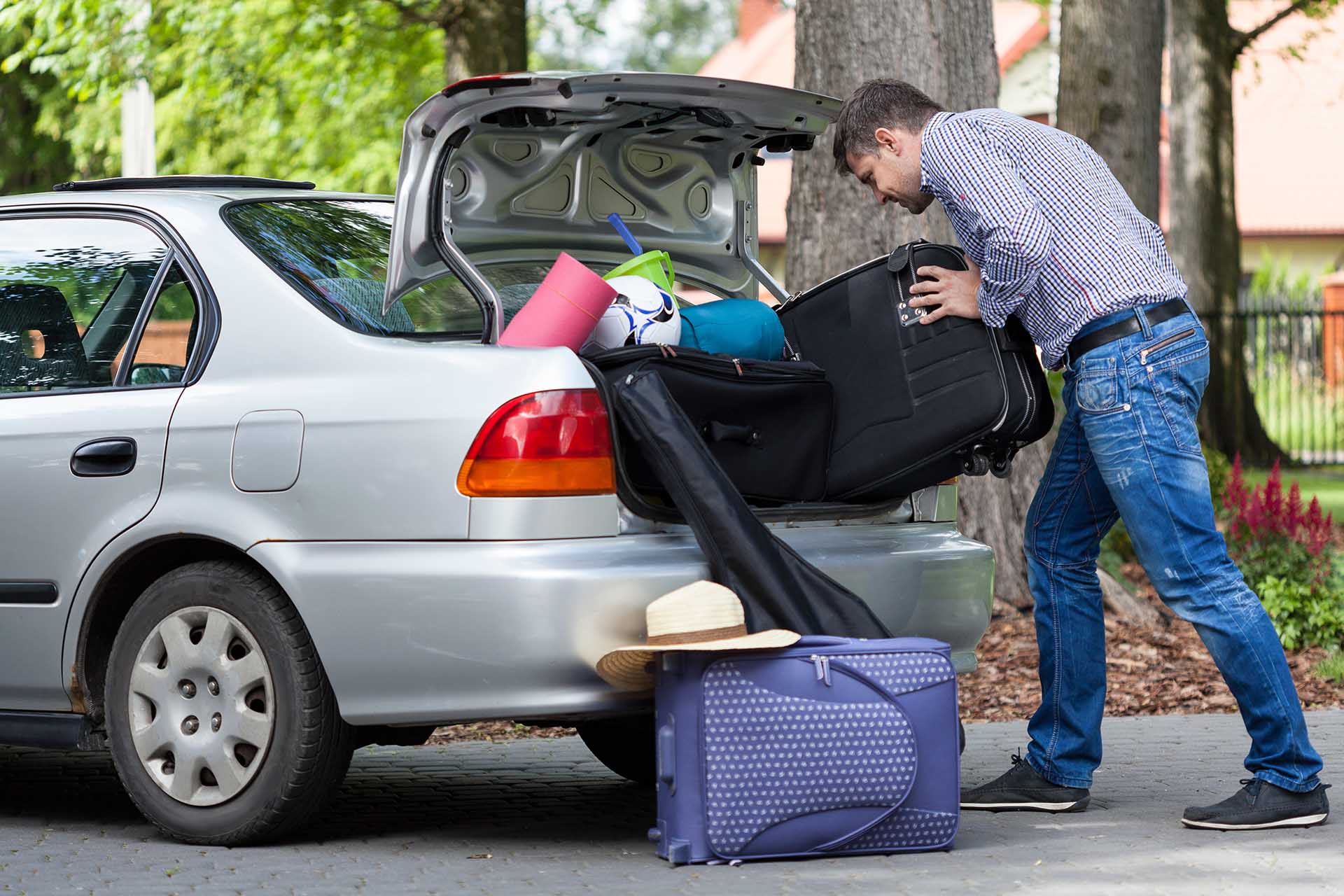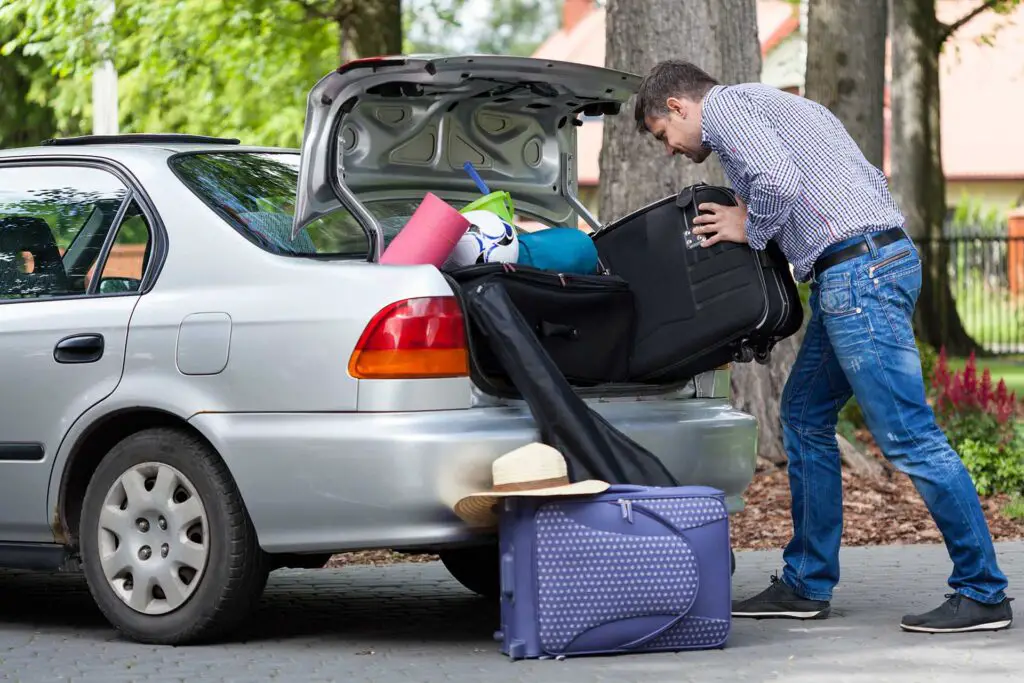 Depreciation Is High for Brand-New RVs but Getting a Used One Might Be the Safest Option
Of course, the most important thing is to consider the specific needs of you and your family but also to adjust it to what you can realistically afford. Brand-new RVs can get quite expensive, and it's not rare that an owner loses 10% to 20% of its value just by driving the factory-fresh motorhome off the lot. 
If you're not sure about the purchase in the first place, it's probably not the best idea to spend a small fortune on a vehicle that you're not sure you'll be using as much as you originally intended to. On the other hand, a used RV can actually turn out to be the best purchase option for multiple reasons. Here are some of the main ones:
A well-maintained used RV can be in better condition than a brand-new one that hasn't experienced any extended road trips, 
It's a safer bet when it comes to finding the perfect motorhome for your specific kind of adventure because you know what the RV has been used for,
You can often get added value because the previous owner installed customization and fixes. 
While It's a Budget-Friendly Option in Many Ways, Owning an RV Comes With Its Expenses
Sure, you might be able to skip expensive hotel rooms or plane tickets, but the cost of owning any vehicle can add up really quickly. There's insurance, registering in a new state, and not to mention the fuel you'll need for those long road trips. RVs are great in many ways, but fuel economy is definitely not one of them. 
Additionally, you have to set up a budget for regular maintenance and unplanned repairs because there will surely be some unexpected occurrences, especially if you'd like to take the RV for some off-road driving. And if you're not able to park it at your home, storage will be an added expense, as well as campground fees once you get to your trip destination.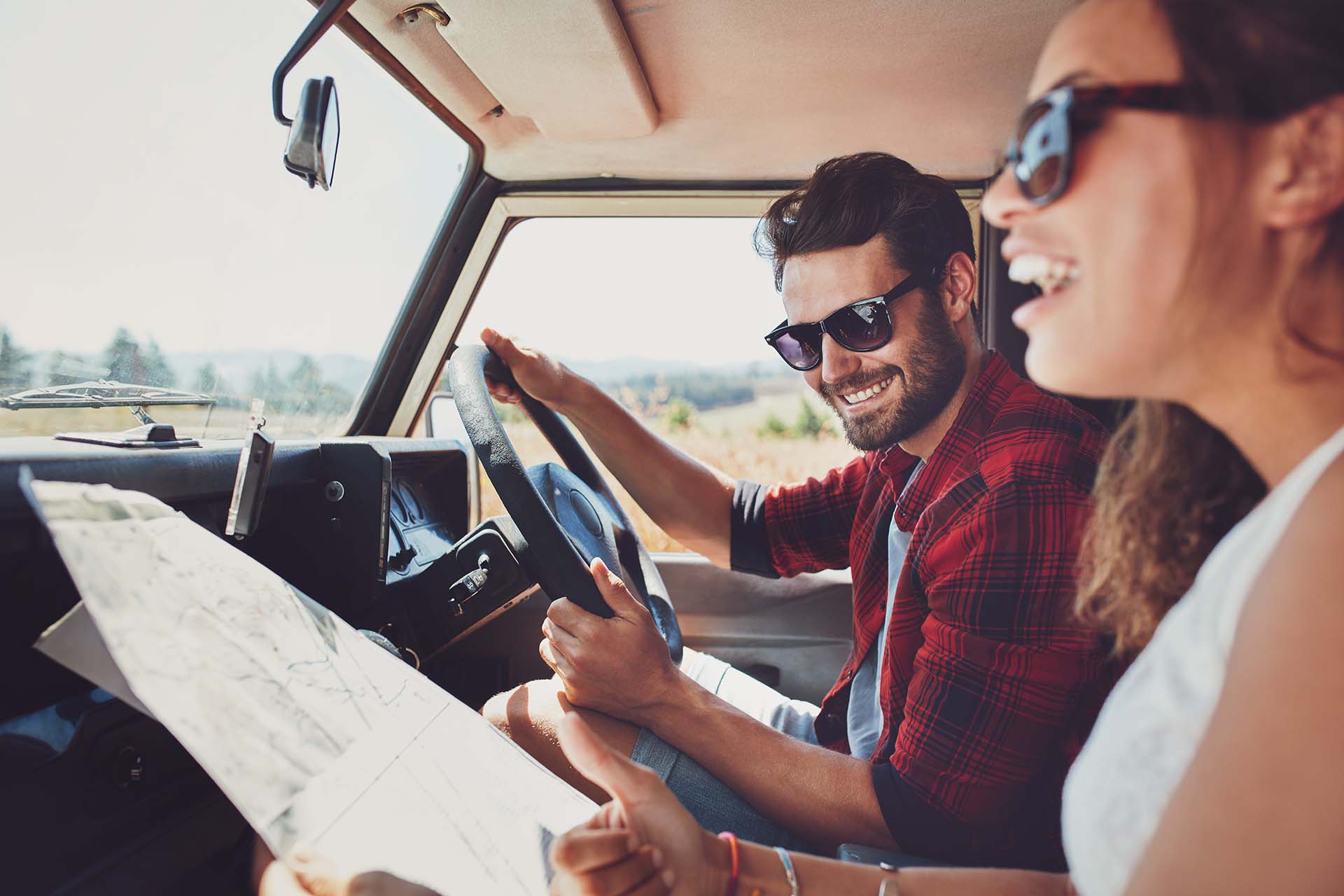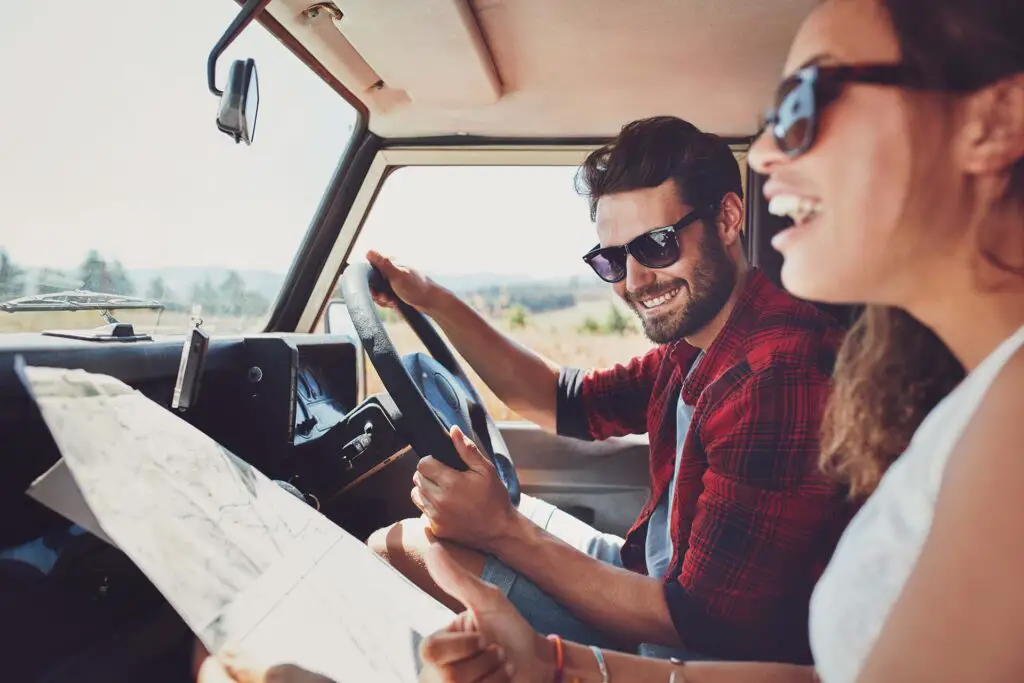 The Main Categories of Recreational Vehicles
Even if you've just started considering buying an RV and searching for it online, you've probably realized that they come in various different shapes and sizes. So, before I get into the main pros and cons of owning an RV, here's a brief overview of their main categories:
| | | |
| --- | --- | --- |
| Category | Description | Top Manufacturers |
| Class A Motorhomes | The most-luxurious, bus-shaped motorhomes | American Coach, Holiday Rambler, Newmar, Nexus RV |
| Class B Motorhomes | Sleeper/camper vans with small but flexible space | American Coach, Coach House, Leisure Travel |
| Class C Motorhomes | Built into regular truck chassis and simple to operate | Dynamax, Enter Coach, Fleetwood RV |
| Fifth Wheels and Travel Trailers | Towable RVs with great space efficiency | Airstream, CrossRoads RV, Grand Design RV |
The Pros of Owning an RV
Now that the basics are out of the way, it's time to cover the main pros and cons of owning a recreational vehicle. Having a clearer picture that considers both its benefits and downsides will surely help you decide whether it's the right choice for you. 
Let's start with the pros of owning an RV:
An RV Will Bring Positive Changes to Your Travel Lifestyle

When someone is thinking about getting this unique vacation vehicle, they probably aren't new to traveling and taking longer-than-usual road trips. However, even if you've rented an RV a handful of times, actually owning one is a game changer. You'll definitely go camping and explore a lot more, and it is a great way to escape everyday life by still indulging in all of the comfort and safety of your home on wheels.
Traveling Can Be More Affordable and Convenient With an RV

As mentioned before, owning an RV can bring you an affordable vacation option whenever you feel like it. Whether traveling with your family or alone, all you need to bring is some clothes and food because all the amenities you need are already there. Also, there's no more stress about if the travel is pet-friendly or not – your fur friends can always join the ride. Just figure out how you'll clean the RV of all that dog hair once the trip ends.
You Can Be Much More Flexible With How You Plan Your Trip

Traveling with an RV can offer all the convenience of a private bungalow while still giving you the maximum flexibility when planning your vacation and budget plan. You can prepare your own food in the RV's kitchen, which can be especially convenient if you're traveling with kids that are notorious for their picky eating habits. You can also plan out the trip and work remotely while you're on the road or use the vehicle as an office when you're home. With an RV, the possibilities for travel planning are truly endless.
The Cons of Owning an RV
So, traveling with an RV can be a very flexible vacation option, and if you're savvy enough, there are plenty of ways for saving money while on the road. You can join a camping club that will get you exclusive perks and savings, such as Passport America, or you could try boondocking instead of staying on campsites. 
Although an RV can offer a flexible and affordable traveling option, many factors could add up quickly and get very expensive. All of the cons listed below are mostly involved with the financial side of things. Here are the main ones:
RVs Require Regular Maintenance Which Can Get Costly

Besides the regular maintenance, such as adding brake fluid or changing a flat tire, with an RV, you get a lot of extra maintenance requirements than with your regular city car. Just think about all of the appliances and amenities you have to take care of, and you'll quickly realize that maintenance for an RV can potentially add up to a sizable amount. They're also prone to water leakage, which can be very damaging and end the RV's camping career early.
The RV Accessory You Need Can Get Expensive

From spare parts to motorhome decor, purchasing RV accessories can easily make a dent in your travel budget. You'll have to get a septic hose, toilet chemicals, a fire extinguisher, leveling blocks, and the list goes on. As for the decor, one can easily get carried away and end up in a crowded vehicle. Knowing the essentials and being smart about how you use the space will help, but it's a considerable investment either way.
Renting Storage for an RV Is Not Exactly Cheap

Unless you want a full-time RV lifestyle or have enough space to park it on your property when you're home, you will have to put it into storage. Even if you have the space to park it, you might not be able to do so because of state laws or homeowner association regulations. Renting storage can get quite expensive, especially if you want to protect your RV from outside elements, because covered storage is much more costly.
Important Questions to Ask Yourself Before You Make the Final Choice
Even if you've rented many RVs in your traveling career, there might be a few surprises for you once you start researching the market in order to buy one. That's why it's important to clearly understand why you want an RV and how you plan to use it. To help you make the final decision, here are a few important questions you need to figure out before purchasing a motorhome.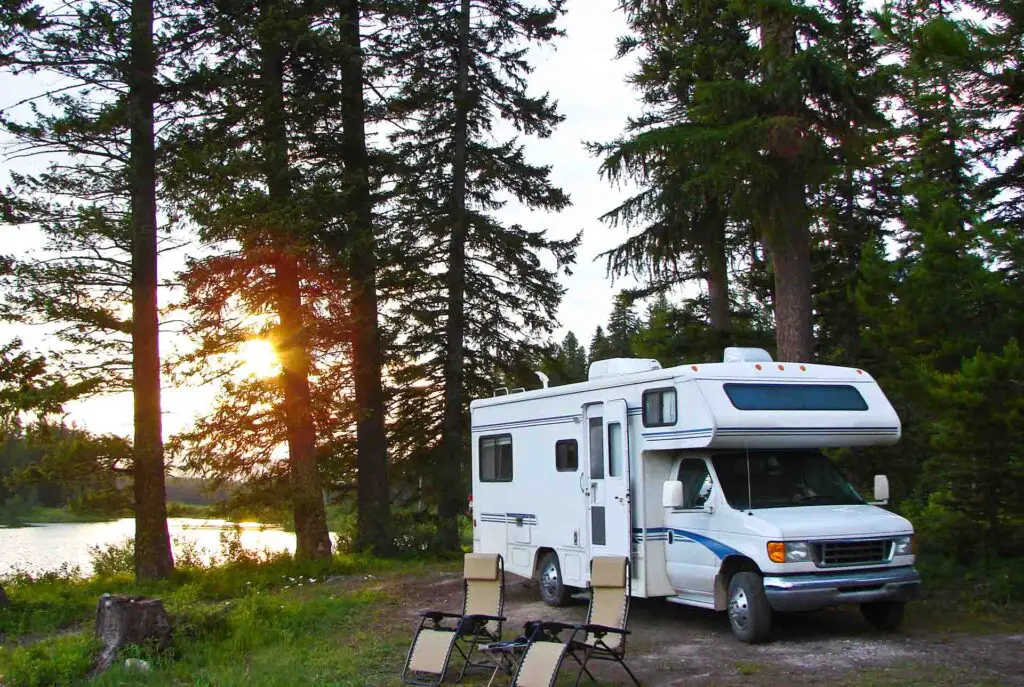 What Would You Like Out of Your RV Experience?
Knowing exactly what kind of adventures you would like to embark on is crucial for figuring out what type of RV you should get. As mentioned before, there are many different shapes and sizes of motorhomes, and it might be challenging to find the right choice for you. But, with the help of thorough research and a blog or two about the camping lifestyle, you will surely land on the right option for you. 
What Are Your Must-Haves When It Comes to Amenities?
The RV has the potential to provide safe travel in the most convenient way possible, but only when you equip it with everything you need. Envisioning what kind of vacation you want to go on will help narrow down the needed amenities and any special requirements you might have. I recommend separating them into two categories – the must-have deal breakers and the ones you could go without, as it will surely nudge you in the right direction while you're doing research.
Should You Get a Used Recreational Vehicle or a Brand-New One?
I've already discussed buying a brand-new or a used vehicle at the beginning, but it's good to underline it as an important aspect when looking to purchase an RV. Sure, there might be a significant difference in costs, but it all comes down to how you intend to use your motorhome. Whatever your final decision may be, it's a good idea to get the machine fully inspected by a professional before you make the final purchase.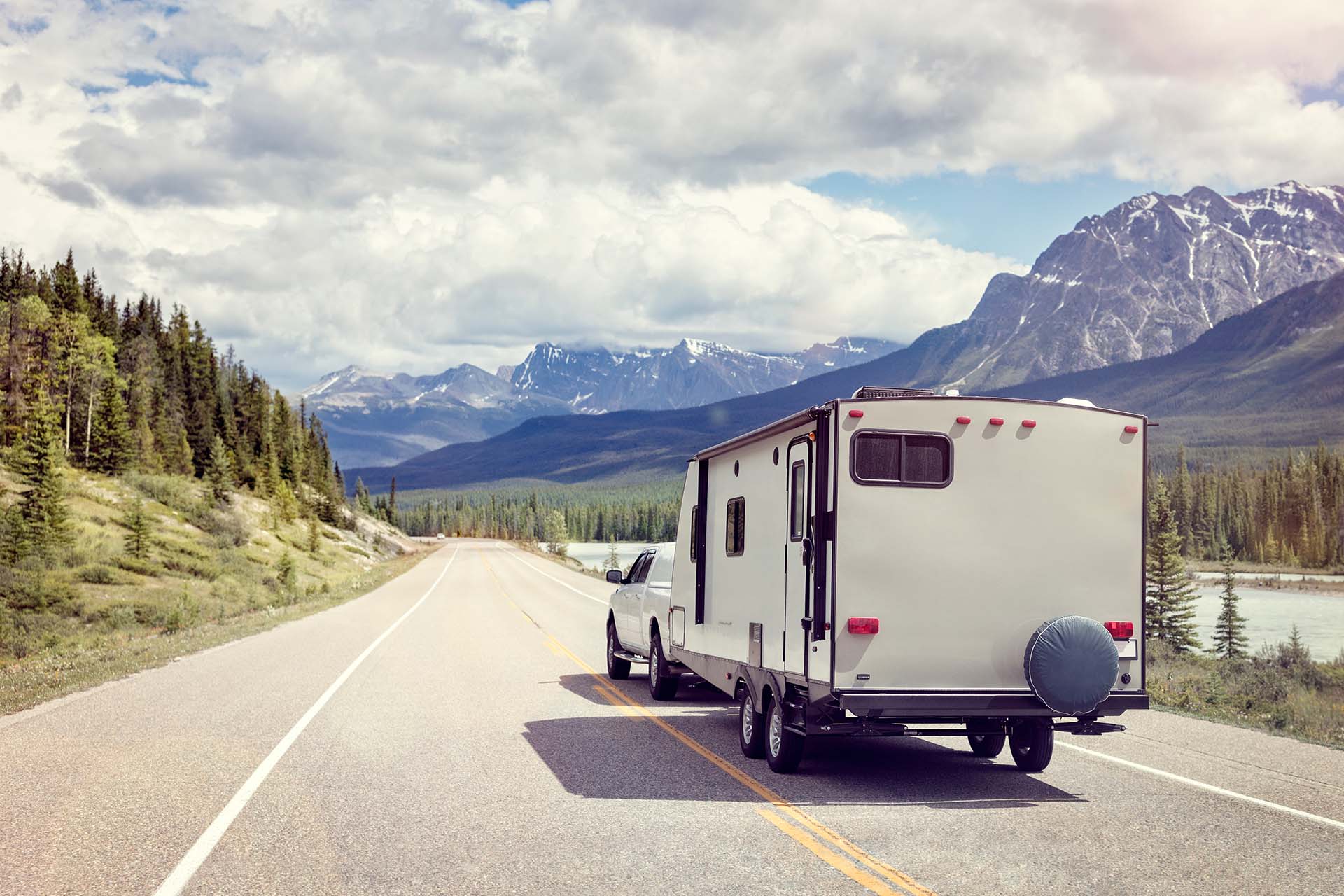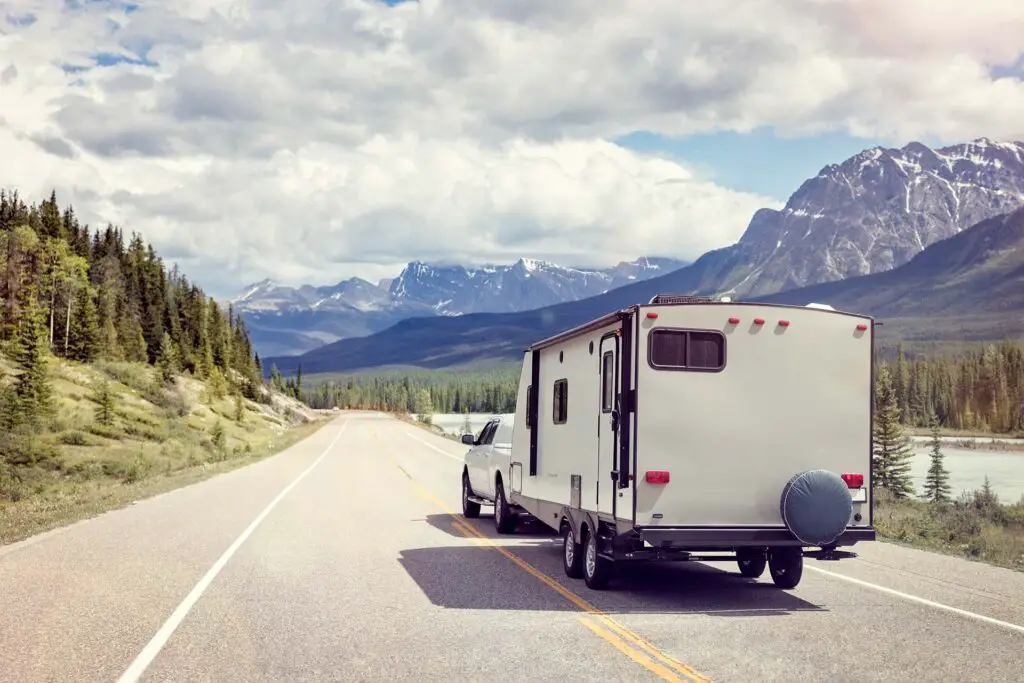 It All Comes Down to How You Intend to Use Your Recreational Vehicle
Now that you know all of the important stuff when it comes to owning an RV, you know there's no right or wrong in this situation. It all depends on how much and in which way you would like to use the RV. If you're planning on taking a road trip every few years, renting is the way to go, as you won't have to worry about storage. However, consider the machine your new best friend if you want to travel as much as possible or even full-time. It's time for an adventure like no other!