Finding yourself in the midst of a Jeep Cherokee vs. Grand Cherokee debate can be a tad confusing, especially given their oh-so-similar names. However, these are two distinct beasts in the wild terrain of the automobile kingdom – each sports its own set of perks and prowess. So, whether you're a weekend off-roader or the king of the urban jungle, let's find out which one might just be your perfect road companion.
Simply put, the Grand Cherokee boasts greater size and power than its counterpart, coupled with enhanced luxury and off-roading capabilities. But that doesn't mean it's the right choice for you – there's a lot more to it than that. So, if you're trying to decide between these two models, here's a comprehensive Cherokee vs. Grand Cherokee comparison.
Jeep Cherokee vs. Grand Cherokee – The History of Jeep's Iconic Models
Diving into Jeep's legacy, these two models stand out, both synonymous with the brand's prowess. With names inspired by a North American indigenous tribe, these SUVs have showcased the Jeep's adaptability and popularity over the years, all while continuing to be beloved by fans today.
First Came the Crossover SUV
Initially introduced as an offshoot of the Wagoneer, this SUV underwent multiple transformations. Starting as a full-sized vehicle, it transitioned to be among the pioneering compact SUVs. It has now cemented its place as a crossover, meaning it combines the fuel efficiency of a smaller city car with the convenience of a larger SUV.
This model was positioned to succeed the Commando, which, even after a 1972 makeover, didn't achieve the expected sales figures. As a result, our iconic crossover SUV was targeted at a younger audience, while the Wagoneer was offered as a family vehicle.
Today, the crossover SUV in question offers the next trim level options:
X,
Latitude LUX,
Trailhawk,
Limited.
Then Came His Bigger but Younger Brother
Tracing back to 1983, efforts were in motion at American Motors Corporation (AMC) to design a model that would take over from the more compact XJ variant. By 1987, with Chrysler acquiring AMC, this new four-wheeler became the inaugural Jeepster to sport the Chrysler badge.
Its launch was intended to rival the Ford Explorer, but with one key difference – setting it apart was its unibody design, contrasting the Explorer's body-on-frame construction. Making its grand entrance, this midsize SUV was showcased at the 1992 North American International Auto Show in Detroit, and it made quite a lasting impression.
Here are the trim levels available for the recent model years:
Laredo,
Altitude,
Limited,
Overland,
Summit,
Summit Reserve.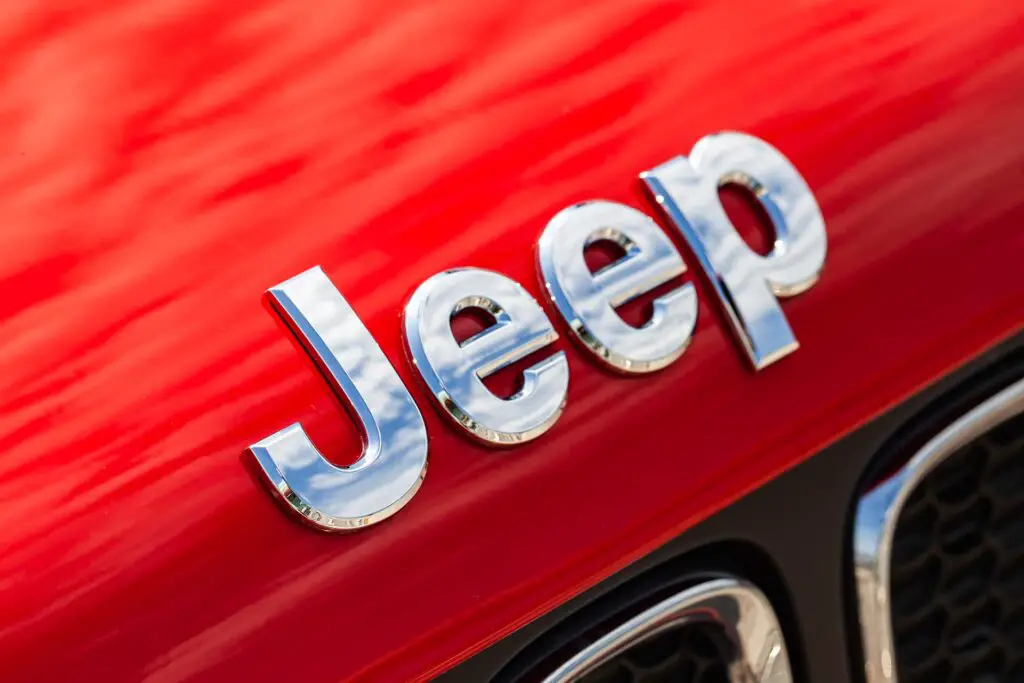 Jeep Cherokee vs. Jeep Grand Cherokee – Popularity Over the Years
Delving into the success of these two behemoths of the brand, it's evident they've made quite a mark on the SUV landscape. Due to the fact that they are offerings in two distinct categories – crossover and midsize SUVs, both four-wheelers have experienced soaring popularity, leaving a significant footprint over the decades.
The Crossover SUV Is Getting Discontinued as of the Next Model Year
While the smaller of the two four-wheelers has been in the game for decades now, a few years of declining sales have resulted in the brand discontinuing the fifth generation of this crossover SUV. Its companion, on the other hand, seems to be going strong, refusing to share the same destiny.
But that still doesn't negate the fact that, as trends shifted, these models effortlessly evolved, capturing the hearts of both off-road driving adventurers and city slickers alike. Each has a unique story, reflecting its adaptability and resonance with drivers worldwide, so let's dive deeper and uncover the difference between the Jeep Cherokee and the Grand Cherokee.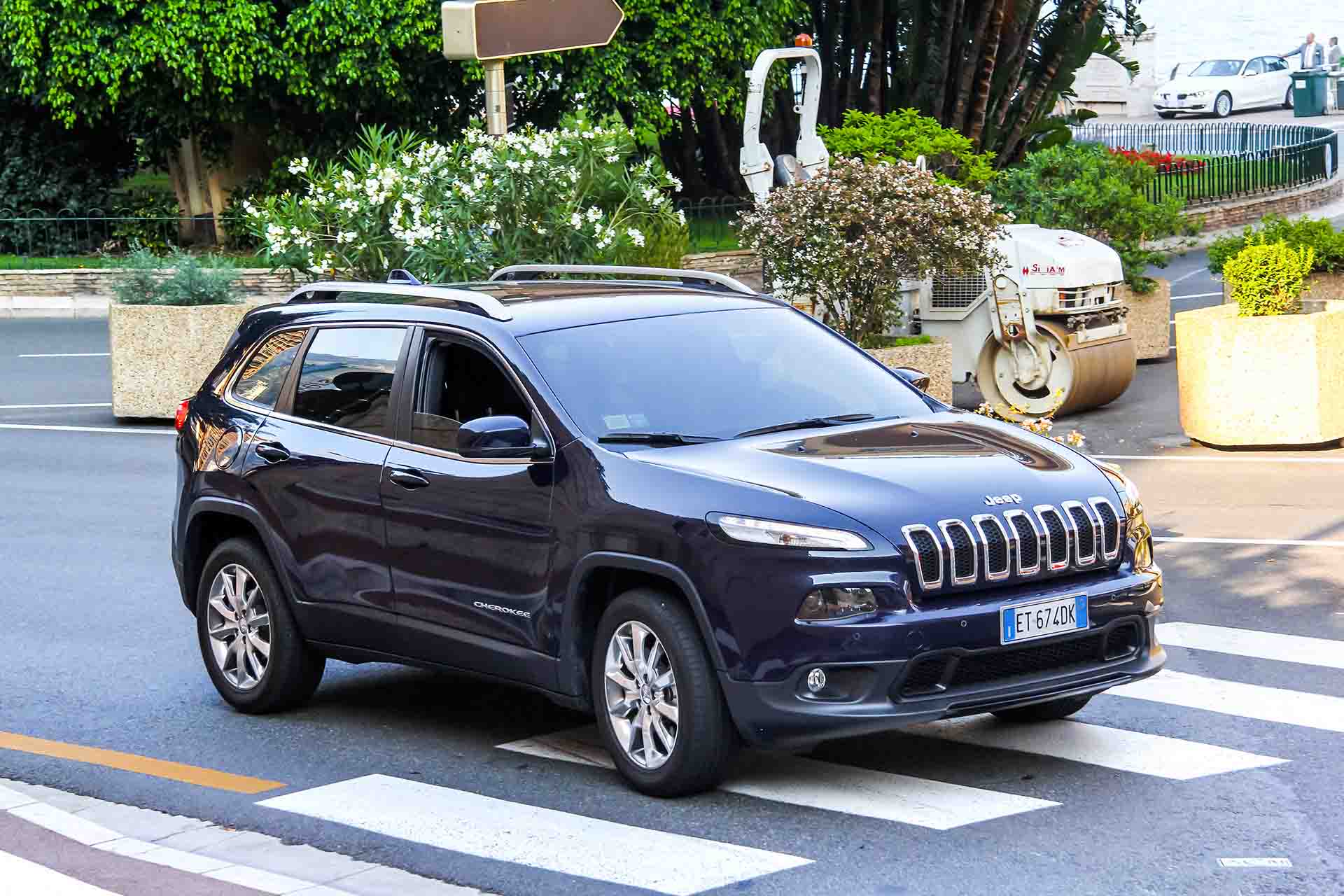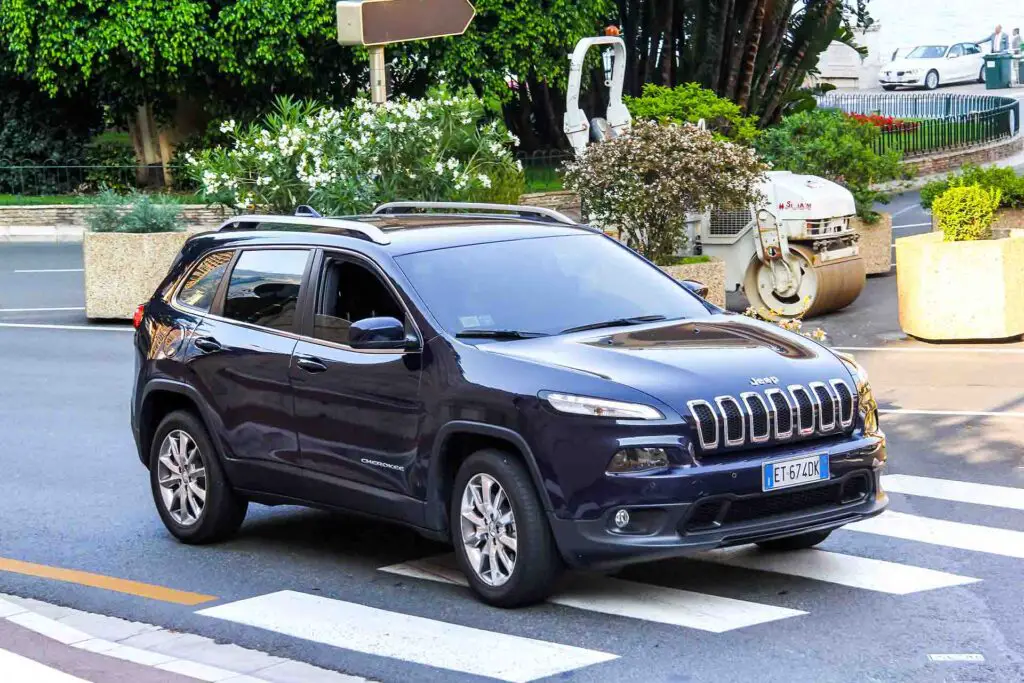 Jeep Cherokee Versus Grand Cherokee – How They Compare When It Comes to Size
Given the fact that these four-wheelers fall into two distinct categories, the first obvious difference between Cherokee and Grand Cherokee is the size. Sure, both can accommodate up to five passengers. However, the latter is much larger, delivering added spaciousness and catering to those who desire a more lavish ride with extra comfort for their passengers.
On the flip side, the compact counterpart also impresses with its efficient use of interior space, ensuring comfort and practicality. After all, it's a crossover SUV, which means it's designed to bring you the best of both worlds.
Here's an overview of the sizes to get a clearer picture:
| | | |
| --- | --- | --- |
| Measurement | 2023 Cherokee | 2023 Grand Cherokee |
| Length | 182 in | 193.5 in |
| Width | 73.2 in | 77.5 in |
| Height | 66.2 in | 70.8 in |
| Wheelbase | 106.5 in | 116.7 in |
| Seating Capacity | 5 | 5 |
| Cargo Space | 25.8 cu/ft | 37.7 cu/ft |
*For the metric system, an inch is 25.4 mm
The Difference Between Grand Cherokee and Cherokee When It Comes to Cargo Space
The compact model features a flexible storage area, which grows as you collapse the back seats. Maximizing this space, you'll free up to 54.7 cubic feet, suitable for travel bags, outdoor equipment, and other essentials for urban or outdoor excursions.
On the other hand, the larger SUV provides even more room for belongings. With its back seats folded, the space can be expanded up to an impressive 68.3 cubic feet, ensuring those bigger items have ample room during your journeys. So, while both four-wheelers offer plenty of space, you have a clear choice if space is one of the most important aspects of your new ride.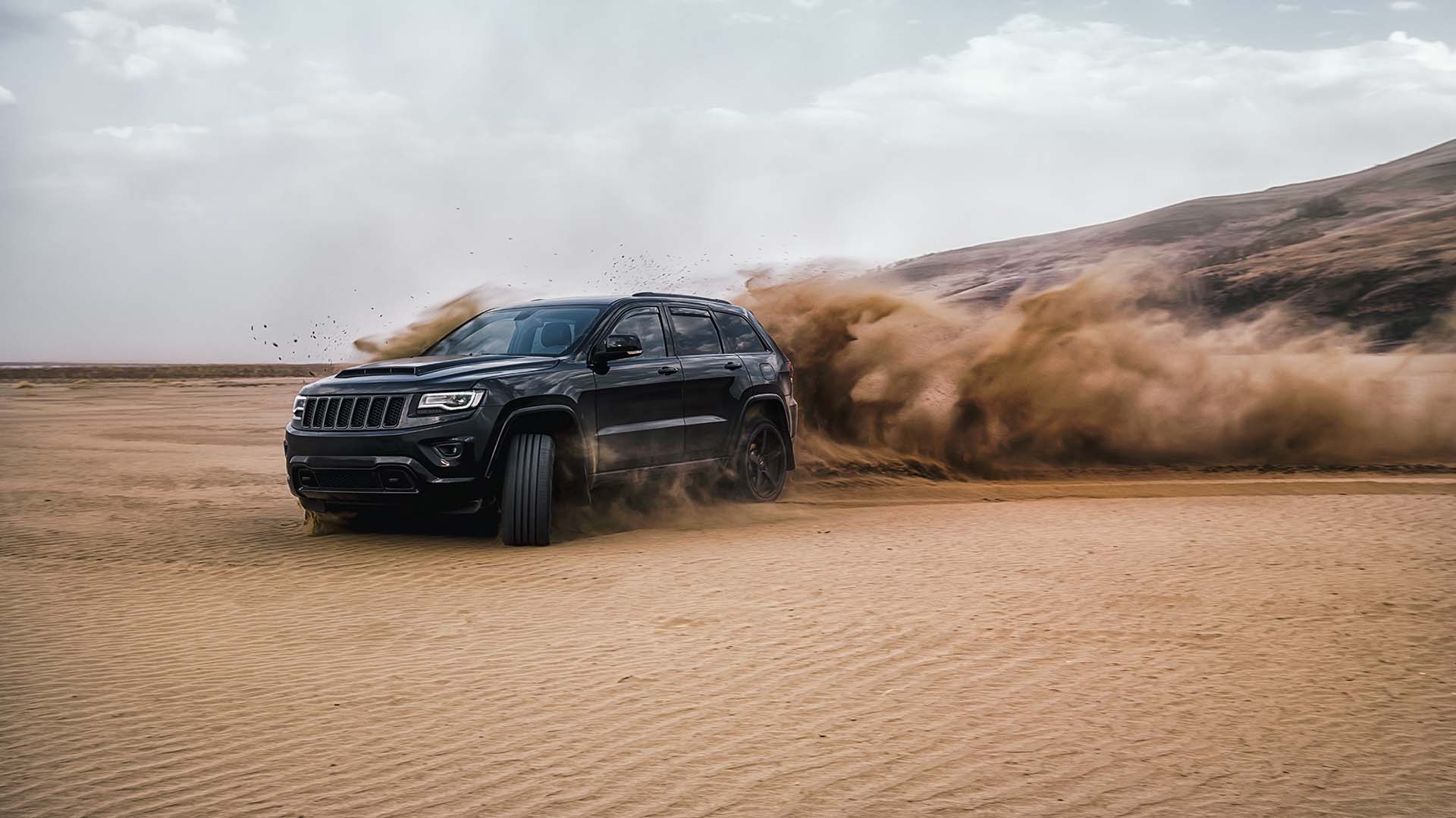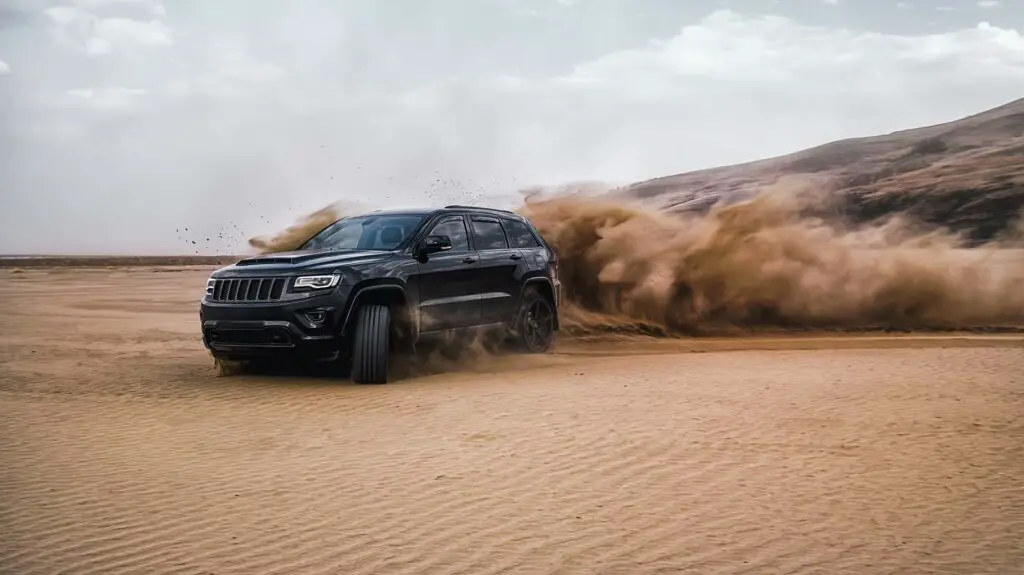 Jeep Grand Cherokee vs. Cherokee – Which One Offers More Infotainment Features as Standard?
In today's technologically driven world, where the evolution of cars just keeps on accelerating, the infotainment system of a vehicle plays a pivotal role in enhancing the driving experience.
It's not just about music anymore – it's about connectivity, navigation, and a seamless integration of our digital lives into our trusted rides. So, when considering buying a new four-wheeler, the offerings and functionalities of these systems can be a determining factor for many.
The Crossover SUV Brings More Features as Standard
The more compact of the two models tends to be more generous with its standard infotainment features, packing a punch right from the get-go. Here's what you can expect from the base trim level:
An 8.4-inch touchscreen display,
A 7-inch TFT LCD screen in the gauge cluster,
Android Auto,
Apple CarPlay,
Four USB ports,
Six-speaker stereo,
Satellite radio.
The Midsize SUV Offers Fewer Features as Standard but Has Many More Available Options
Now, let's take a look at what the larger competitor has to offer as standard infotainment features:
An 8.4-inch touchscreen display,
Android Auto,
Apple CarPlay,
A Wi-Fi hot spot,
Bluetooth,
Two USB ports,
Six-speaker audio system.
While the larger model may not offer as many standard features in its base version, the array of optional upgrades is much broader. Depending on the specific trim level you're eyeing, there's a world of high-tech infotainment possibilities waiting for you, ensuring that you can tailor this system to your specific desires and needs.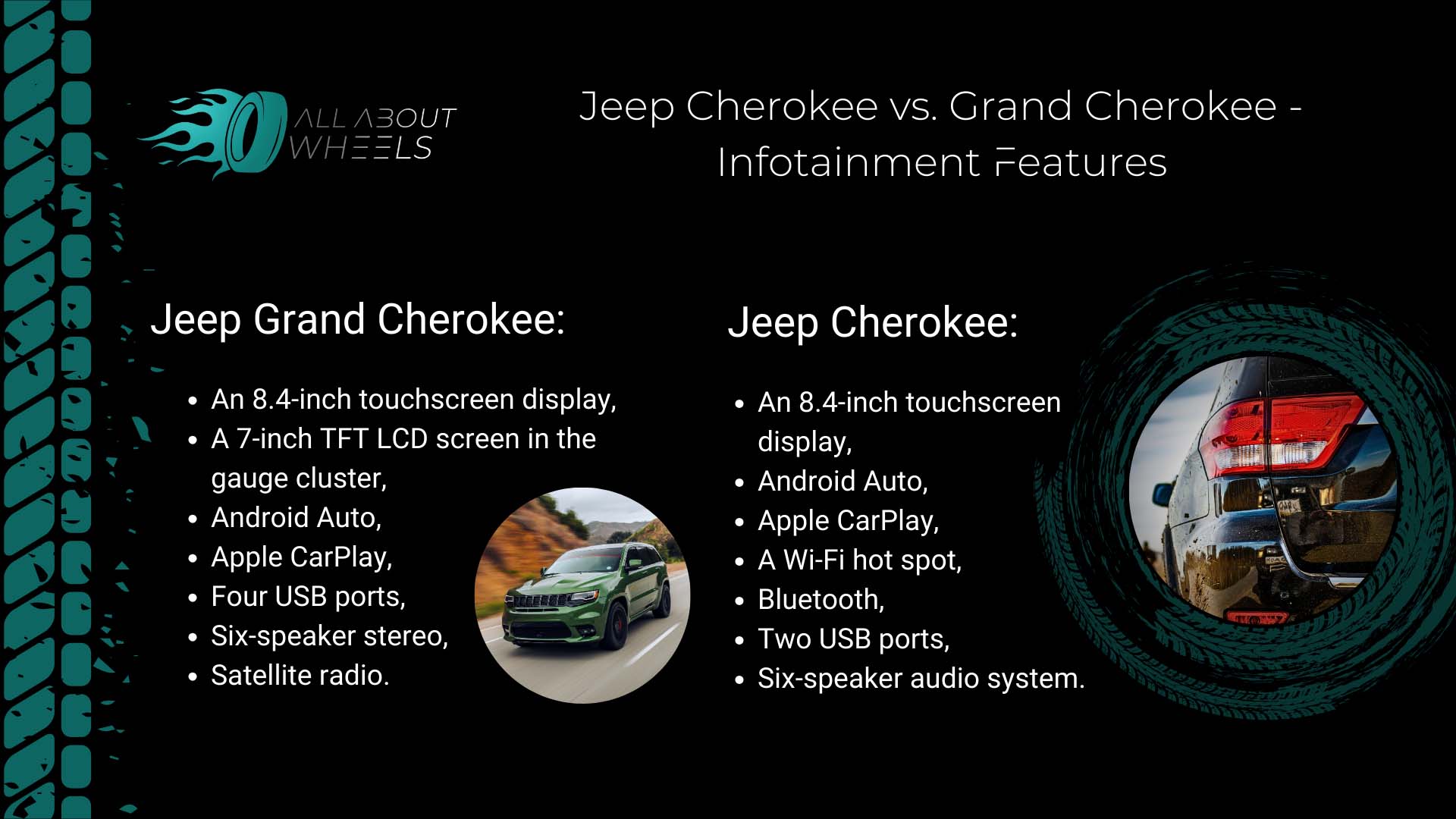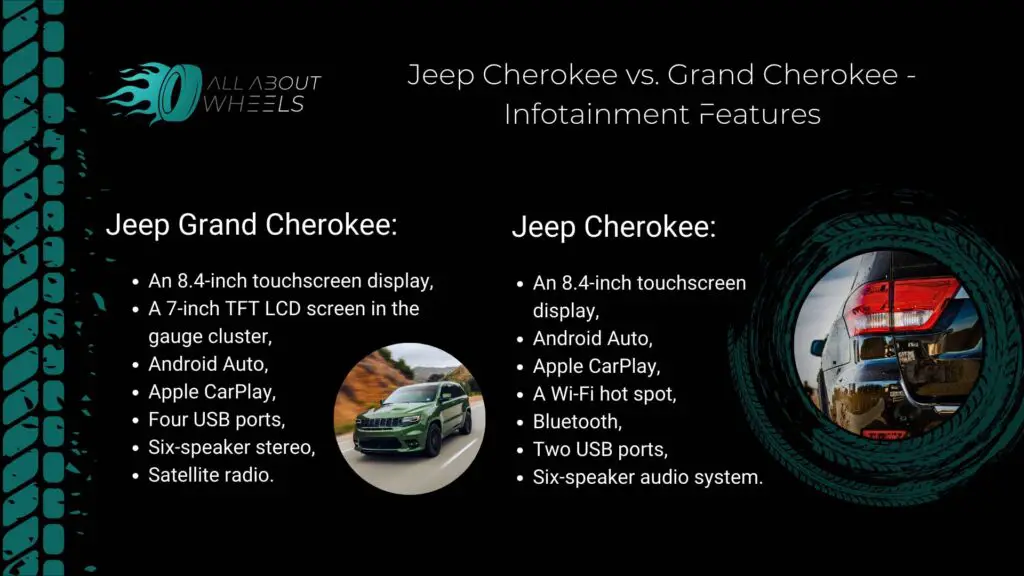 Jeep Grand Cherokee vs. Jeep Cherokee – A Comparison of the Safety Features
When deciding on a new ride, it's not just the bells and whistles of infotainment that need consideration. The safety features – those elements designed to protect you and your loved ones on the road – are of paramount importance, and not only if you live in one of the cities with the worst drivers.
Fortunately, both these iconic four-wheelers come equipped with a robust set of safety features:
Forward collision warning,
Forward automatic emergency braking,
Blind-spot monitoring,
Stop-and-go adaptive cruise control,
Rear cross-traffic alert,
Lane-departure warning,
Lane-keep assist,
Rearview camera.
The Crossover SUV Boasts Exceptional Safety Ratings
According to the Insurance Institute for Highway Safety (IIHS), the 2023 model of the more compact SUV received top marks in all six crash evaluations, proving itself to be a very reliable and safe ride.
As for its larger counterpart, the 2023 model year has yet to be comprehensively tested by prominent safety institutions, but it did receive a perfect five-star score from the National Highway Traffic Safety Administration (NHTSA). However, it's worth noting that it was rated "poor" in the moderate overlap front test by the IIHS.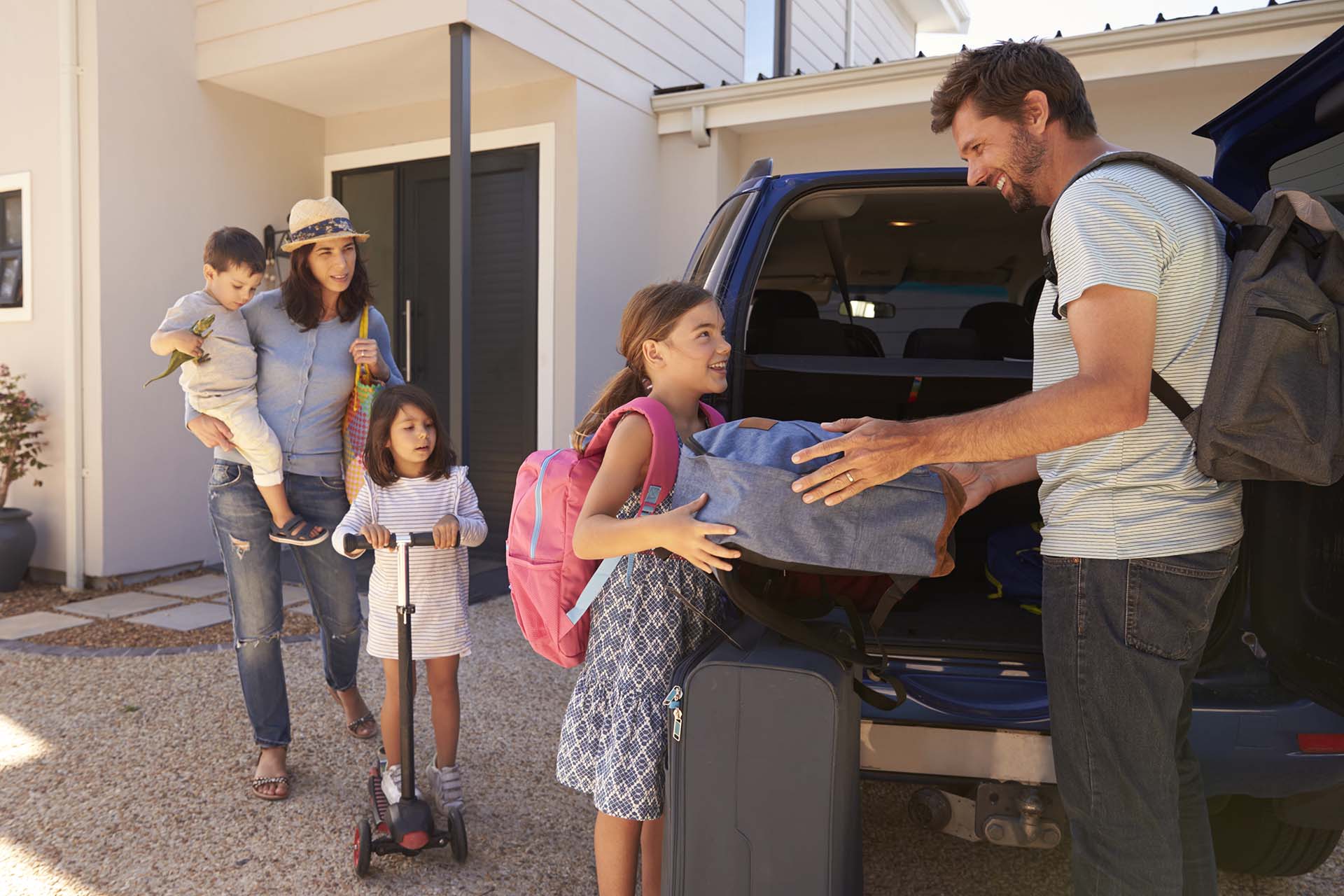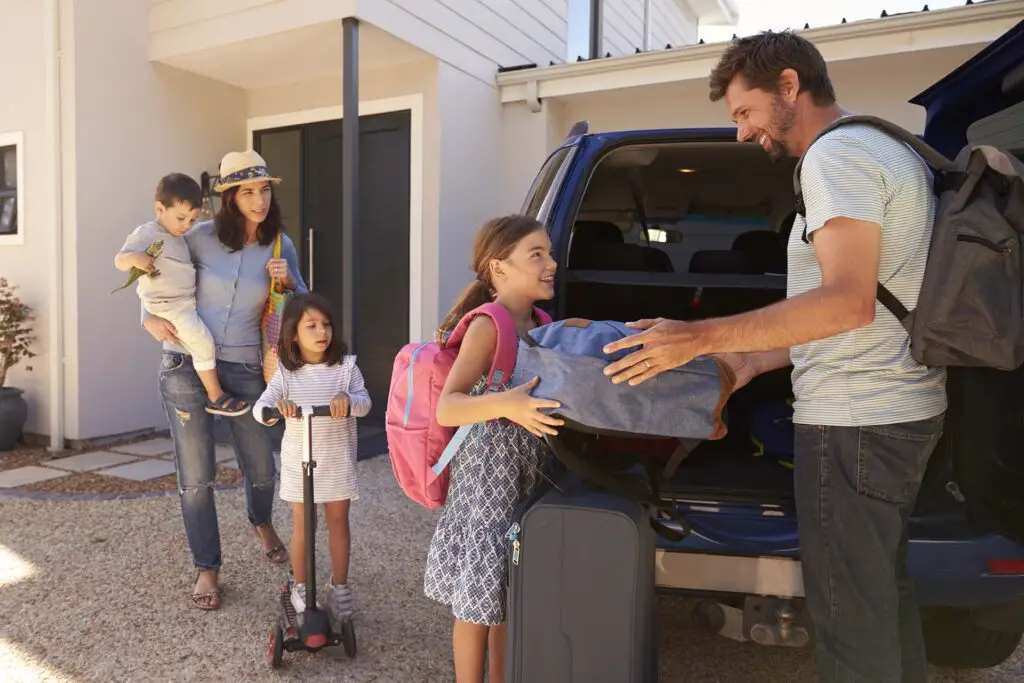 A Comprehensive Comparison of Power, Handling, and Fuel Performance
When it comes to the open road, power, handling, and fuel efficiency aren't just numbers on a spec sheet – they're the heartbeat of your driving experience. How a vehicle accelerates, takes on curves, and conserves fuel can be the difference between an everyday commute and an exhilarating journey. But before we dive into a more comprehensive comparison, here are the main specifications:
| | | |
| --- | --- | --- |
| Specification | 2023 Cherokee | 2023 Grand Cherokee |
| Type of Engine | 2.4L 4-cylinder | 3.6L V6 |
| Engine Power | 180 hp at 6,400 rpm | 293 hp at 6,400 rpm |
| Engine Torque | 171 lb/ft at 4,600 rpm | 260 lb/ft at 4,000 rpm |
| Drivetrain | Four-wheel drive (4WD) | Rear-wheel drive (RWD) |
| Transmission | 9-speed shiftable automatic | 8-speed shiftable automatic |
| Fuel Economy | 21/29/24 MPG | 19/26/22 MPG |
Now, let's take a closer look at this side-by-side analysis and explore what makes each one tick under the hood:
Engine Power

When it comes to engine power, there is a big difference between the Jeep Grand Cherokee and the Cherokee. The larger of the two models boasts increased power to match its size, with the standard model drawing strength from a 3.6L V6 engine that delivers 293 horsepower and 260 lb/ft of torque. For those seeking sheer power, there's a top-tier model with a roaring 707-horsepower turbocharged V8 engine.

In contrast, the smaller model's standard trim comes with a 2.4L four-cylinder engine, offering 180 horsepower and 171 lb/ft of torque. But like its counterpart, there's a wide range of engine options available, making it convenient for drivers to select the right balance of strength and fuel efficiency.
Off-Road Driving Capabilities

The smaller of the two SUVs prioritizes smooth handling and comfort, offering balanced steering and a four-wheel drive (4WD). As you climb up the trim ladder, models are notably better for off-road adventures. They boast features like low-range gearing, hill descent control, and a rear-locking differential.

As for the larger counterpart, this midsize SUV is famed for its off-road prowess, but it feels just as refined on city streets. With responsive handling and minimal lean in turns, it's surprisingly nimble in compact areas – perfect for urbanites with a penchant for weekend adventures. The ride quality stands out, seamlessly handling road irregularities, whether on the standard or optional air suspension.
Fuel Efficiency

Last but not least, fuel efficiency is a category in which the older model of the two has the upper hand, due to its compact size. Everyone who knows a thing or two about vehicle expenses knows just how important this is. The crossover SUV offers up to 21 mpg in the city and 29 mpg on the highway, while its counterpart can provide 19 mpg in the city and 26 mpg on the highway.
Jeep Cherokee v. Grand Cherokee – Which One Is the More Affordable Ride?
While both four-wheelers present a compelling value proposition, the smaller model kicks off with a lower starting price of $26,000. In contrast, its larger counterpart begins at $34,000, and the price difference is pretty much the same for both brand-new and used vehicles. For those mindful of their budget, the smaller model is definitely the more wallet-friendly choice.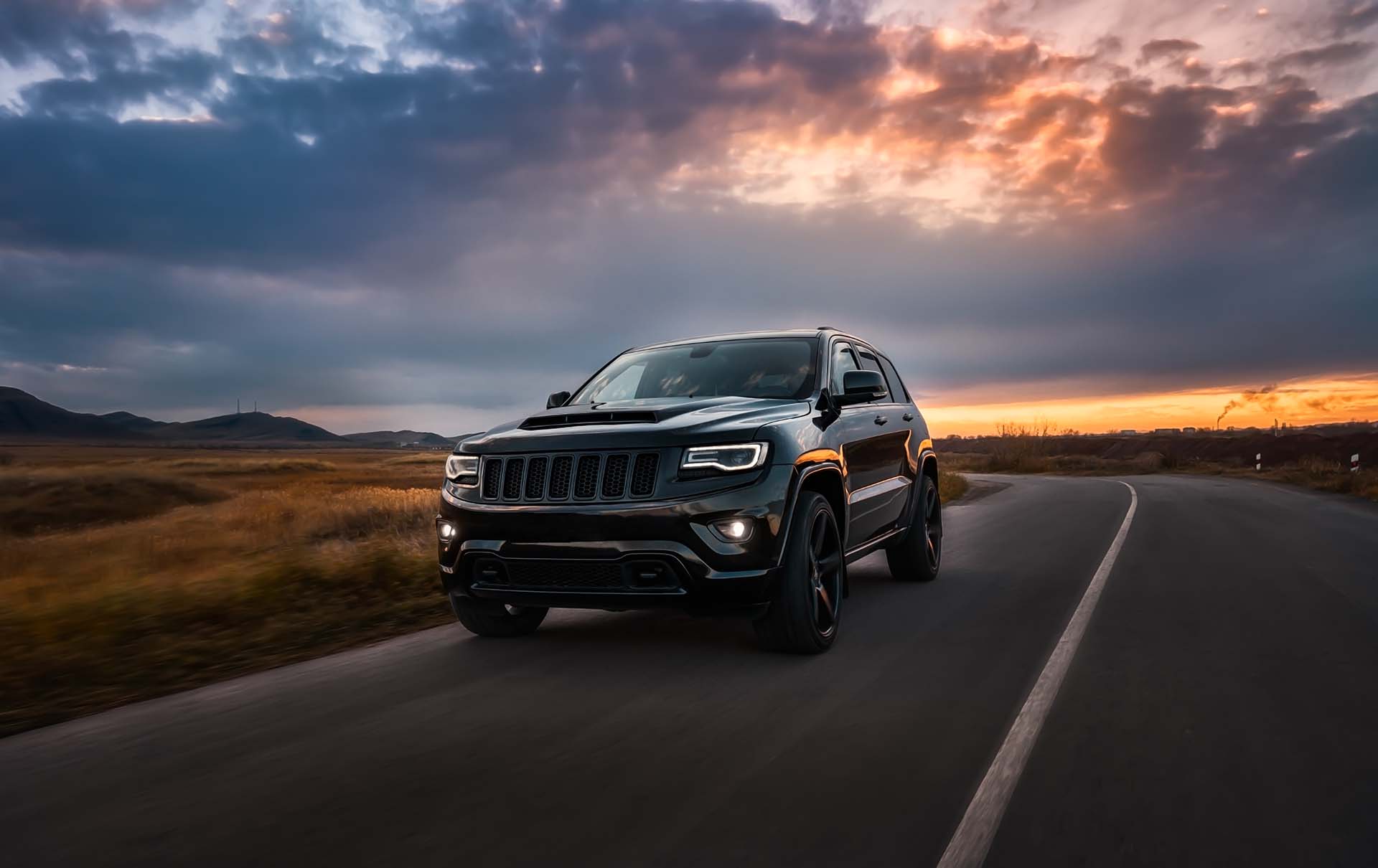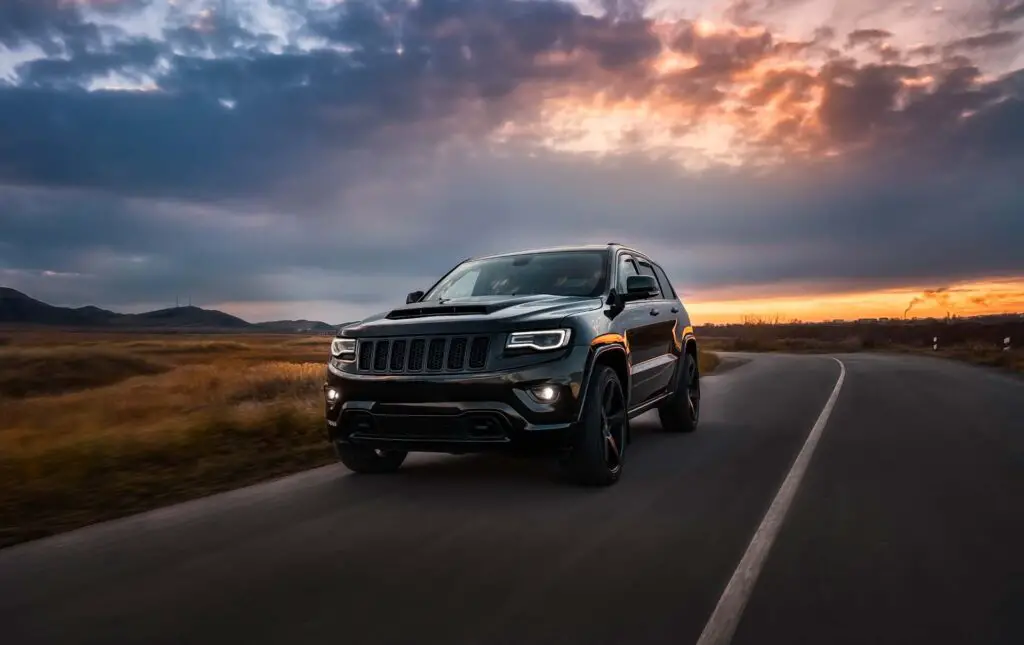 Finding Your Perfect Jeepster – It's All About Personal Preference
When it comes to these two iconic vehicles, it's clear that the choice largely hinges on individual needs and desires. While the larger model packs a punch with increased power, making it ideal for those adventurous outdoor excursions, the smaller counterpart shines in its adaptability. Ultimately, the decision is yours, but rest assured, both options offer the unique blend of quality and performance the brand is known for.