When winter's icy grip takes hold, there's no denying the importance of having the right gear. And if you're on the hunt for the best winter tires for cars, let's take a look at some notable options. We'll brave the cold and review some top-notch options to keep your ride smooth and safe, even when Mother Nature throws her frosty curveballs.
In this top-tier selection, we're reviewing three prominent products – the budget-friendly Cooper Weather-Master, the versatile Michelin X-Ice, and the robust Bridgestone Blizzak W965. By taking into account the type, compatibility, and tread patterns, you'll surely find your perfect match among these options, helping you stay safe during those long winters.
How Are Winter Tires Different From Summer Ones?
It's kind of like comparing snow boots to flip-flops – they might both be footwear, but you wouldn't want to wear one in the other's season! And just as your feet need the right gear for the right weather, so does your four-wheeler, especially when cruising down famous routes in the US during the colder months.
Winter and summer tires might both be round and rubbery, but there are some key differences:
Tread patterns – winter tires have deeper, more intricate tread patterns designed to grip snow and ice, while summer tires have simpler treads optimized for wet and dry conditions,
Rubber compound – the rubber varies depending on the season, as it can be specially formulated to stay soft or turn rigid in cold temperatures,
Sipes – these tiny slits you see on the surface work to improve traction on icy roads, so summer tires typically have fewer of them,
Groove ratio – winter tires often have a higher groove-to-rubber ratio, which helps disperse slush and prevent hydroplaning,
Performance focus – while winter tires are all about grip and safety in cold, snowy, or icy conditions, summer tires prioritize performance, responsiveness, and road feel in warm conditions.
Are Winter Tires Really Necessary?
Yes, they are. While it's tempting to stick with all-season tires year-round, winter tires are purpose-built for frosty challenges. Imagine relying on summer footwear in the heart of a snowy winter – it wouldn't be effective, would it?
These pieces are crafted with a unique rubber compound that remains soft and pliable even when it's bitterly cold, ensuring optimal traction. The unpredictable nature of slush, ice, and snow demands a tire that can handle such terrains, reduce the risk of skidding, and offer more precise braking. This isn't just about getting a better grip on the road – it's about safety, the number one driver's responsibility.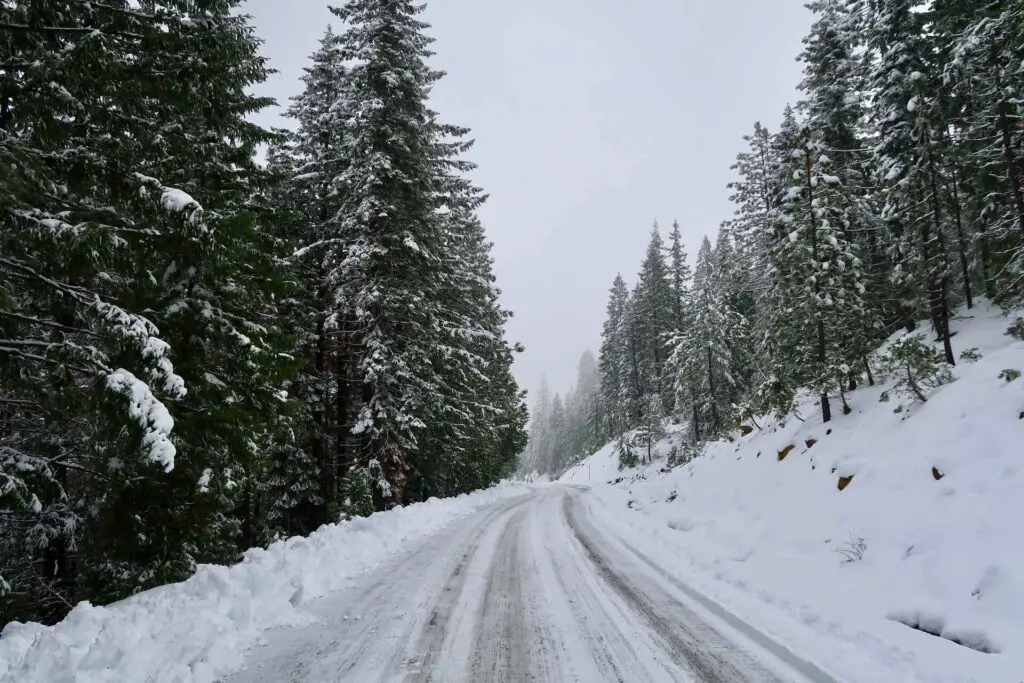 The Cooper Weather-Master Winter Radial Tire Is the Best Budget-Friendly Choice
As a car owner, everyone appreciates a good deal, especially when it doesn't compromise on quality. We all have budgets to consider, and when it comes to season-specific gear, we want to get the best bang for our buck.
That's where the Cooper Weather-Master Winter Radial Tire comes in. This piece doesn't just come with an affordable price tag – it packs in the performance to make winter drives a breeze, no matter if you're navigating one of the cities with the worst drivers or embarking on an off-road driving adventure.
Key Features of The Cooper Weather-Master
The Cooper Weather-Master boasts a unidirectional tread pattern enriched with a silica-rich compound. This ensures superior traction and effective braking, even when faced with icy or snowy roads. Moreover, its unique, innovative snow-groove technology further elevates its snow-on-snow grip capability.
Here are the main specifications of this product:
| | |
| --- | --- |
| Size | 235/65R17 |
| Rim | 17 in (43 cm) |
| Load Index | 108 |
| Load Capacity | 1700 lbs (770 kg) |
| Price | $130 |
Pros and Cons of The Cooper Weather-Master
Here are the biggest advantages of the Cooper Weather-Master:
Budget-friendly price,
Runs quietly on highways,
Solid traction and efficient braking in snowy and icy conditions,
Can be outfitted with studs to enhance icy-road grip,
Durable with an extended tread lifespan.
On the other hand, here are some downsides you should keep in mind:
Performance on dry and wet roads may not be its strongest suit,
Might produce noise on uneven terrains,
It doesn't outshine some top-tier options in snow performance.
Customer Reviews of The Cooper Weather-Master
While the Cooper Weather-Master doesn't have a vast sea of reviews, the ones available are glowing. Customers have consistently awarded the product high ratings, emphasizing their satisfaction with the tire's performance. Many highlight their pleasant surprise at such efficiency, particularly considering its budget-friendly price tag.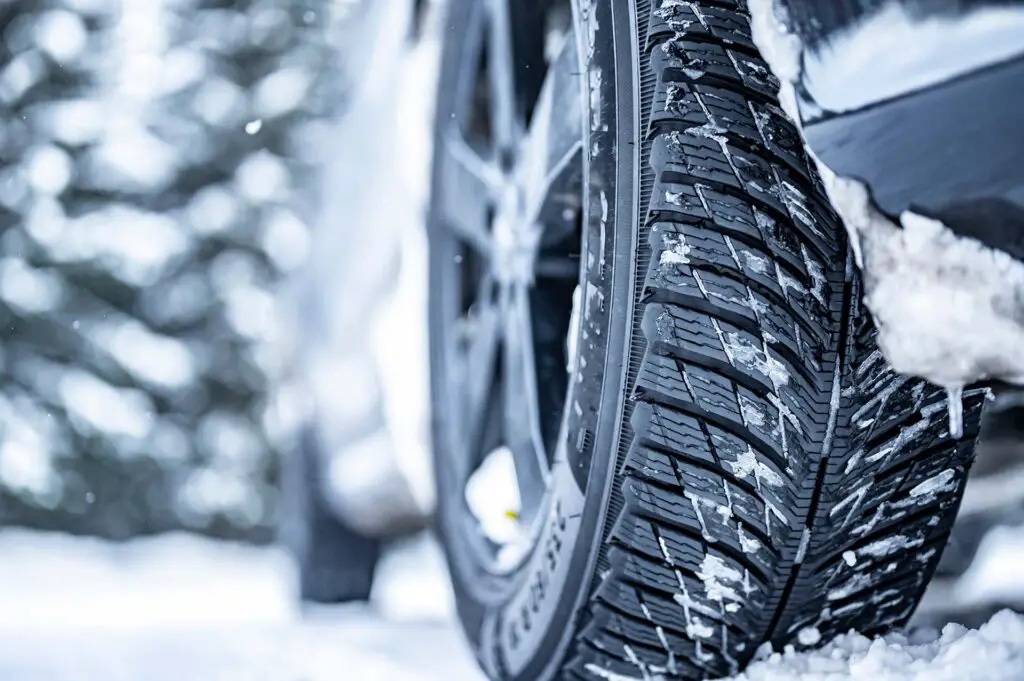 The Michelin X-Ice Is the Best Choice Overall for a Wide Range of Four-Wheelers
If you're living in a deep freeze or just one of those folks who won't settle for anything but the best, then the Michelin X-Ice Snow Tire is calling your name. Whether you're driving a snazzy passenger city car or even a rugged SUV, this high-quality piece of gear has got you covered, proving its performance across a diverse array of vehicles.
Key Features of The Michelin X-Ice
Equipped with full-depth 3D sipes, the Michelin X-Ice promises biting edges for an uncompromised grip. Its uniquely crafted soft rubber compound stands tall against the cold, ensuring consistent traction by staying flexible even in extreme temperatures. And let's not forget about the EverGrip Technology, which enhances the tire's grip as time goes on by generating micro-roughness on its surface.
Here are the main specifications of the Michelin X-Ice Snow Tire:
| | |
| --- | --- |
| Size | 205/55R16/XL |
| Rim | 16 in (40 cm) |
| Load Index | 94 |
| Load Capacity | 1480 lbs (670 kg) |
| Price | $140-$200 |
Pros and Cons of The Michelin X-Ice
Here are a few reasons why the Michelin X-Ice should be one of your top picks:
Superior traction and braking capabilities on snow and ice,
Designed for durability with extended tread longevity,
Unique V-shaped tread ensures efficient water drainage,
Offers exceptional handling during rainy conditions,
Provides a peaceful ride on highways.
However, there's no such thing as a perfect piece of gear – so here are some downsides to consider:
Might not be the smoothest ride on uneven terrains,
Dry handling could be better,
Might put a slightly bigger dent in your wallet compared to other products.
Customer Reviews of The Michelin X-Ice
Echoing the sentiment of our previous product, the Michelin X-Ice also isn't swimming in reviews. However, quantity doesn't always equal quality, and in this case, each review shines with positivity. Users are all praises, highlighting their impressive performance, with some noting their reliability even in the harshest, bone-chilling temperatures.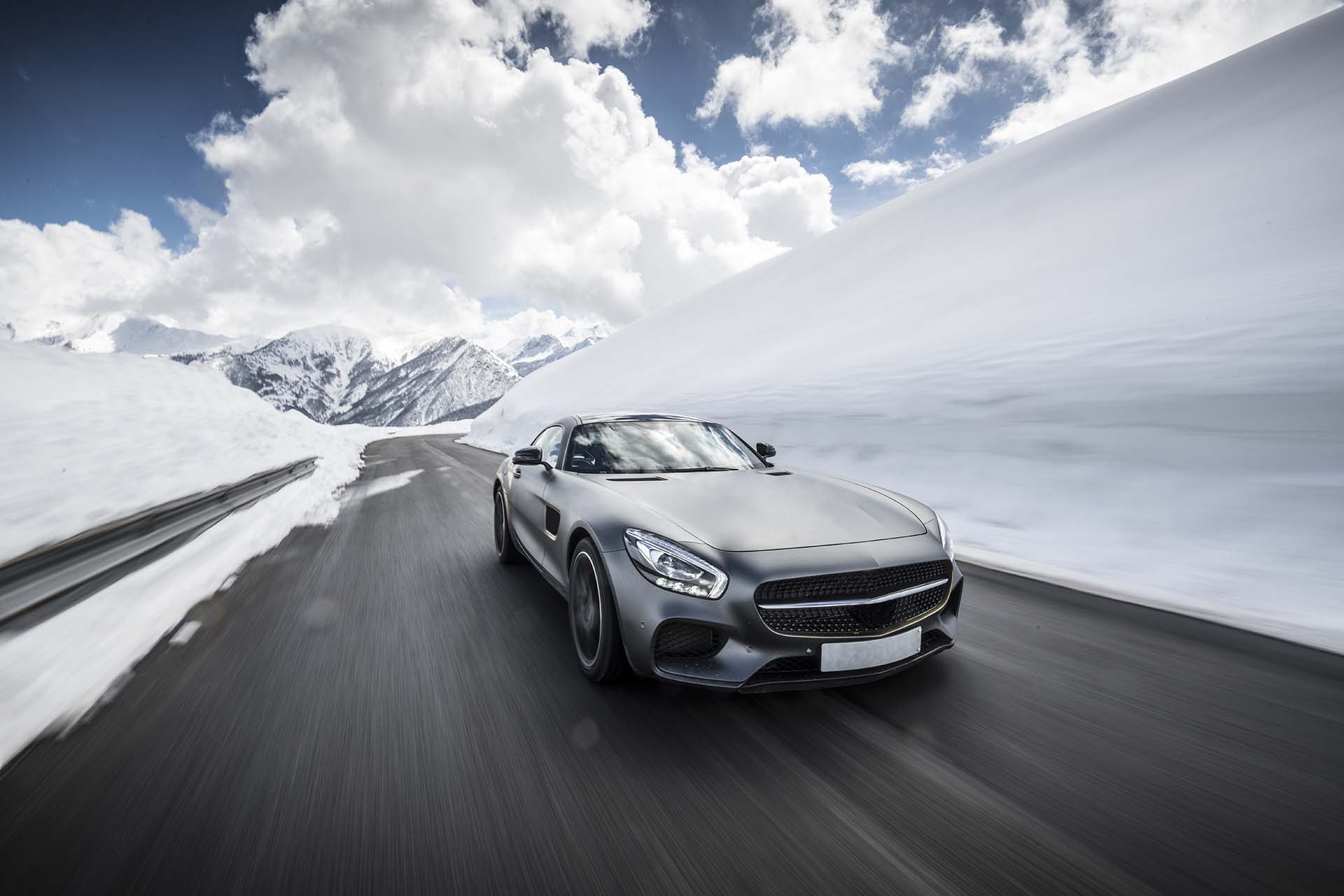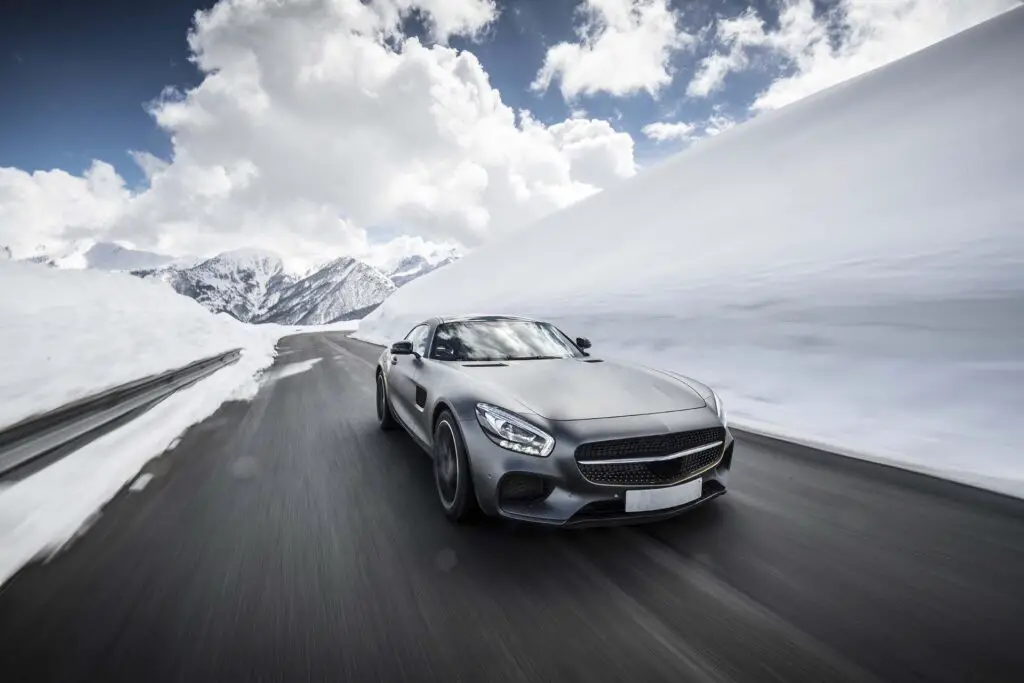 The Bridgestone Blizzak W965 Is a Great Choice for Your SUV or Midsize Pickup
Last but not least, if you've been prowling the market trying to find the perfect match for your SUV or midsize pickup, your search may very well end with the Bridgestone Blizzak W965. And it's not only about size – this piece is tailored to deliver in those snowy conditions, no matter if you drive a Ford Ranger, Nissan Frontier, or anything in between.
Key Features of The Bridgestone Blizzak W965
The Bridgestone Blizzak W965 comes with zigzag sipes that go deep, ensuring consistent grip on icy terrain. Moreover, the Multi-cell compound, laden with countless tiny pores, is specifically designed to push away that thin layer of surface water. And to top it off, those broad shoulder blocks offer stellar stability and handling even when the snow piles up.
Here are the main specifications of the Bridgestone Blizzak W965:
| | |
| --- | --- |
| Size | 245/75R16 |
| Rim | 18 in (46 cm) |
| Load Index | 120 |
| Load Capacity | 3050 lbs (1380 kg) |
| Price | $220 |
Pros and Cons of The Bridgestone Blizzak W965
Here are the biggest advantages of the Bridgestone Blizzak W965:
Built to last with extended tread durability,
Tough sidewalls for an added layer of protection,
Reliable handling during rain,
Excellent traction and braking on snow and ice terrains,
Whisper-quiet on highways.
Now, let's take a look at a couple of downsides you should know about:
Priced a bit higher compared to other options on the market,
The drive might not be the smoothest on rugged roads,
Might fall behind a bit when it comes to dry handling.
Customer Reviews of The Bridgestone Blizzak W965
Unlike other products we've reviewed here, the Bridgestone Blizzak W965 doesn't shy away in the review department, boasting an array of glowing testimonials. A lot of drivers rave about the smooth journey and its commendable durability. However, in the vast sea of praises, a few voices do raise concerns about the tire's longevity, contradicting the overwhelmingly positive reviews. But as with all products, experiences can vary.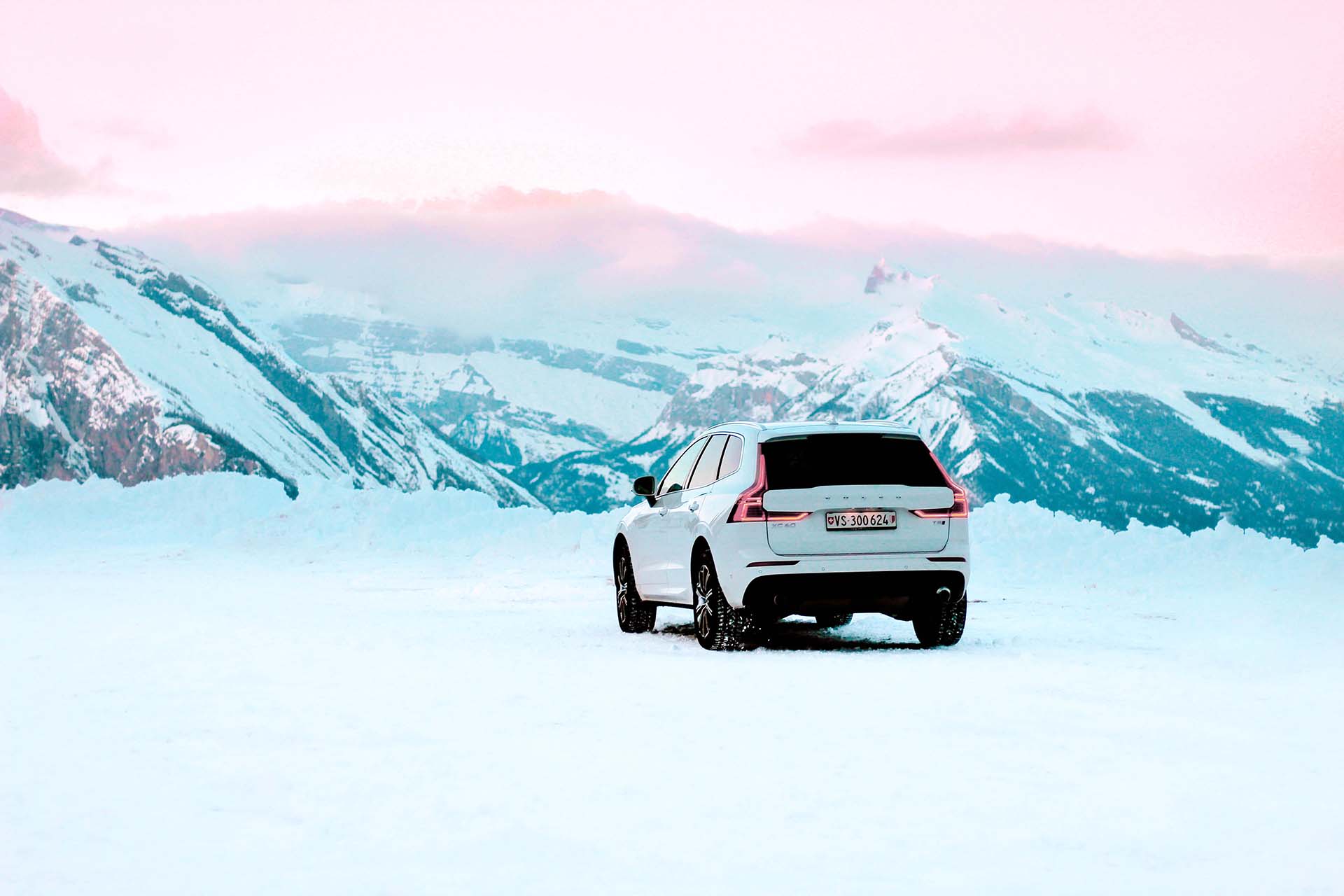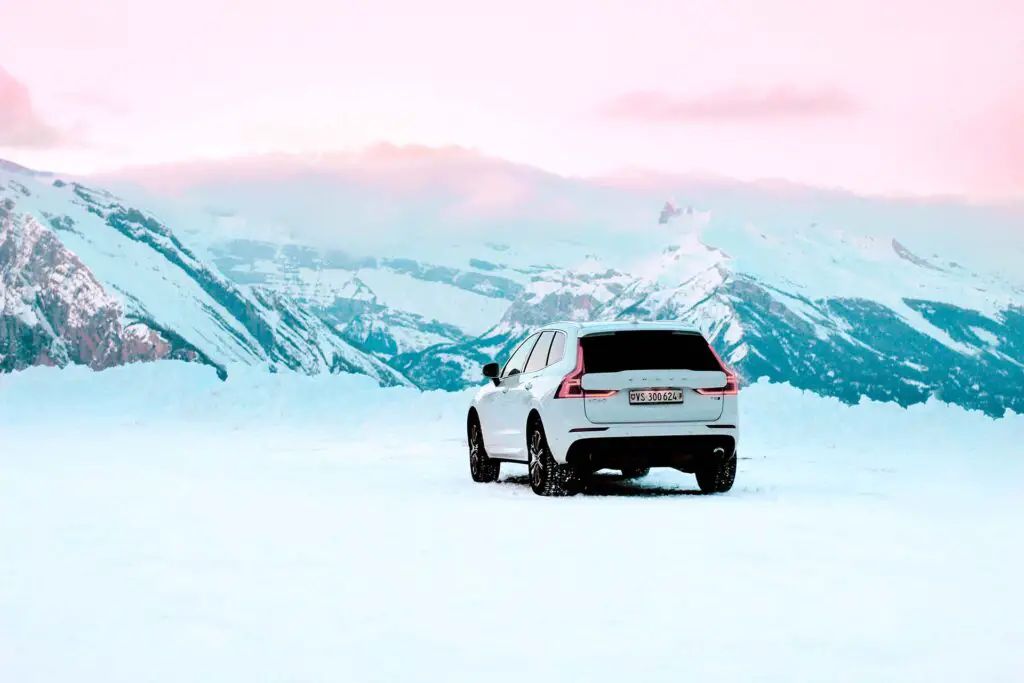 How to Choose the Best Winter Tires?
Navigating the snowy months without the right set of tires is like attempting to ski without bindings – risky and unwise. The importance of finding your perfect match can't be overstated – these pieces are like a bridge between you and those icy roads.
So, let's dig into a few aspects you need to consider in order to make the right pick:
Tire Type

Not all tires are made equal – there are studded, studless, and performance options. Studded tires have metal studs embedded in the treads, perfect for icy roads, but can be noisy and may damage road surfaces. On the other hand, studless are the modern wonders, designed with advanced rubber compounds and tread designs to grip snowy and icy roads without the need for studs.

Last but not least, performance tires are for sports cars and high-end sedans, offering a balance between cold-weather performance and high-speed capabilities. So, carefully consider these options and the weather conditions in your area, and you'll surely find your perfect match.
Vehicle Compatibility

It's crucial to ensure your tires match your vehicle. Larger vehicles like SUVs and trucks will need pieces designed to handle their weight and performance requirements. Always cross-reference the tire's specifications with your vehicle's manual to ensure a good fit.
Tread Patterns & Depth

The design on the tire's surface isn't just for looks – it plays a crucial role in traction. Deeper treads clear away snow, slush, and water more effectively, preventing hydroplaning. Zigzag patterns, sipes, and other designs all work to improve grip and stability.
Additional Tips Before Buying the Product
Before you race off to swipe that card for those fresh tires, here are a few additional things to consider. Remember, the flashy ads and sleek tire designs might be enticing, but always look under the hood – or, in this case, beneath the treads. Make sure you're getting a product from a reputable brand.
Reviews? Dig into them, especially the not-so-glowy ones. They can offer genuine insights. And finally, let's talk about the budget. It's super to want the best but ensure it doesn't leave your wallet in a winter freeze. Sometimes, middle-of-the-road is the best path to tread.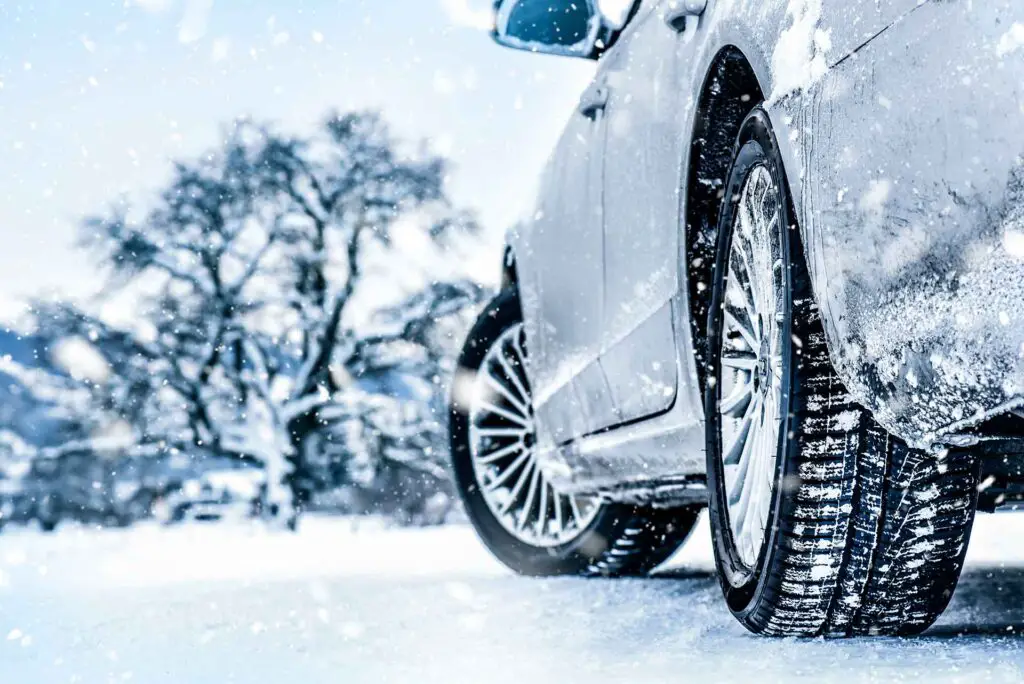 It's Time to Roll Through Winter With Confidence
From understanding the treads and sipes of why you need season-specific tires for your four-wheeler to sifting through top-notch options and weighing them out, we've covered a lot of snowy ground. Remember, investing in the right pieces isn't just about nailing that smooth drive – it's about ensuring safety for you and your loved ones. So, next time the frosty season rolls around, you'll be ready to hit the road with both confidence and style.