Ford Ranger vs. Nissan Frontier – small enough for the city, big enough to feel like the king of the road. While neither of them is leading the midsize truck category, they're a frequent sight all across the US. Here's everything you need to know to help you decide which one is the better choice for you.
A Capable Midsize Truck Can Offer You the Best of Both Worlds
As the name itself suggests, midsize trucks are somewhere in the middle of full-sized ones such as the Ford F-150, and compact models such as the Ford Maverick. A midsize truck is fit for a city car, while still maintaining some of the features that make the full-sized one appealing. 
It's a Space-Efficient and Affordable Alternative to the Full-Sized Pickup Trucks
When a regular pickup truck is way too much, and a compact one is not enough, the midsize pickup can answer all of your prayers. Of course, they can't match the towing capabilities of a full-sizer, but most of them still have decent capability while being able to fit in a parking spot downtown. 
Ford and Nissan Are Recognizable Brands in the Mid-Size Truck Category
For decades, both Ford and Nissan have been manufacturing trucks that are on the smaller side. Once considered compact, and now grown into the midsize category, both the Ford Ranger and the Nissan Frontier are popular choices in this segment. 
The Brand-New 2023 Ford Ranger and Nissan Frontier Are Here
Ford went on a hiatus with its Ranger from 2011 to 2019, so nothing has really changed for almost a decade, which is a good thing to know if you're interested in buying a used vehicle, or even one with a salvage title. 
On the other hand, Nissan diligently got out a new model each year, no matter how small of an upgrade it got. The good news is that both manufacturers have been seriously working in the past few years on redesigning their midsized trucks. The 2023 model year of both the Ranger and the Frontier has just hit the dealerships, so let's see how they compare.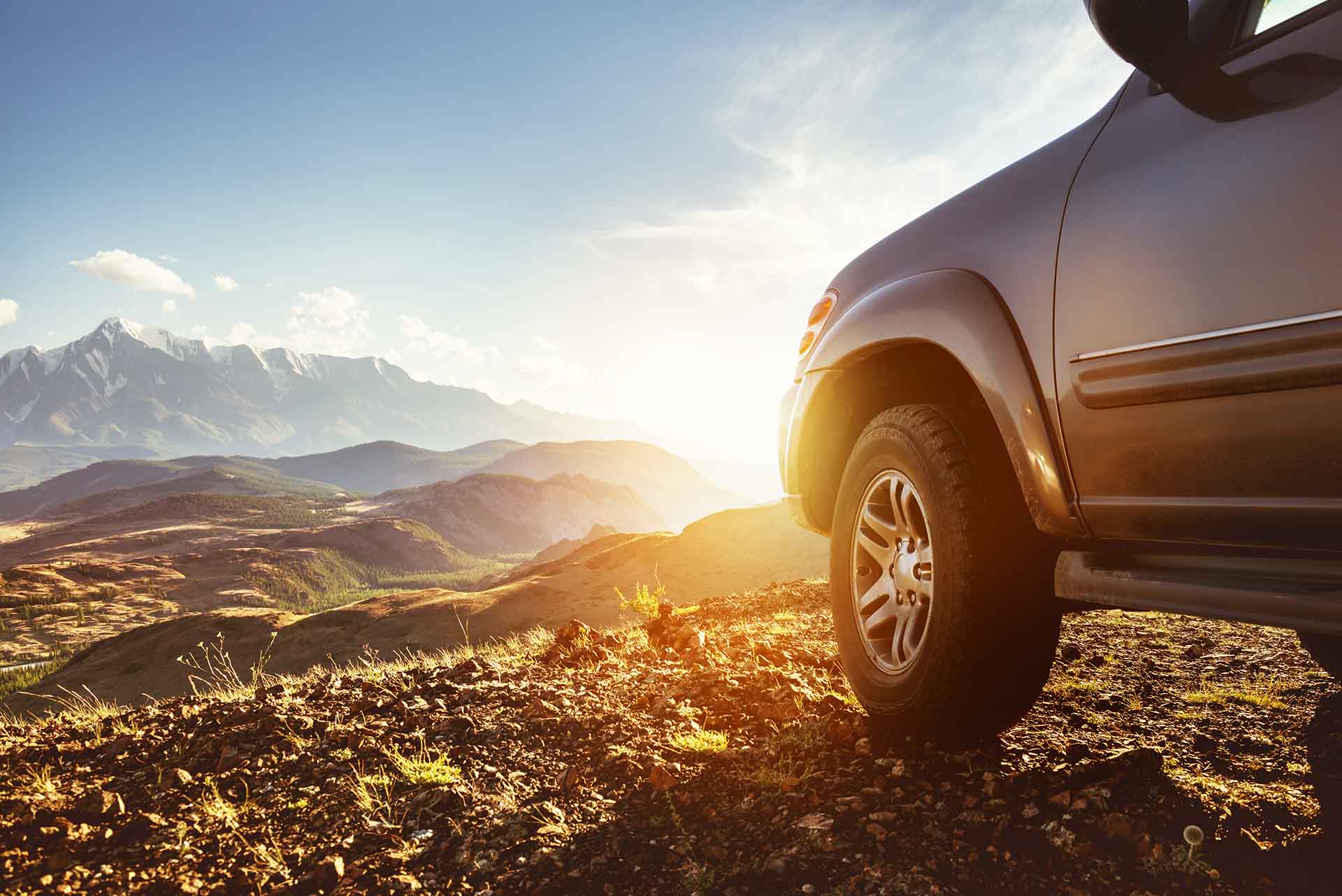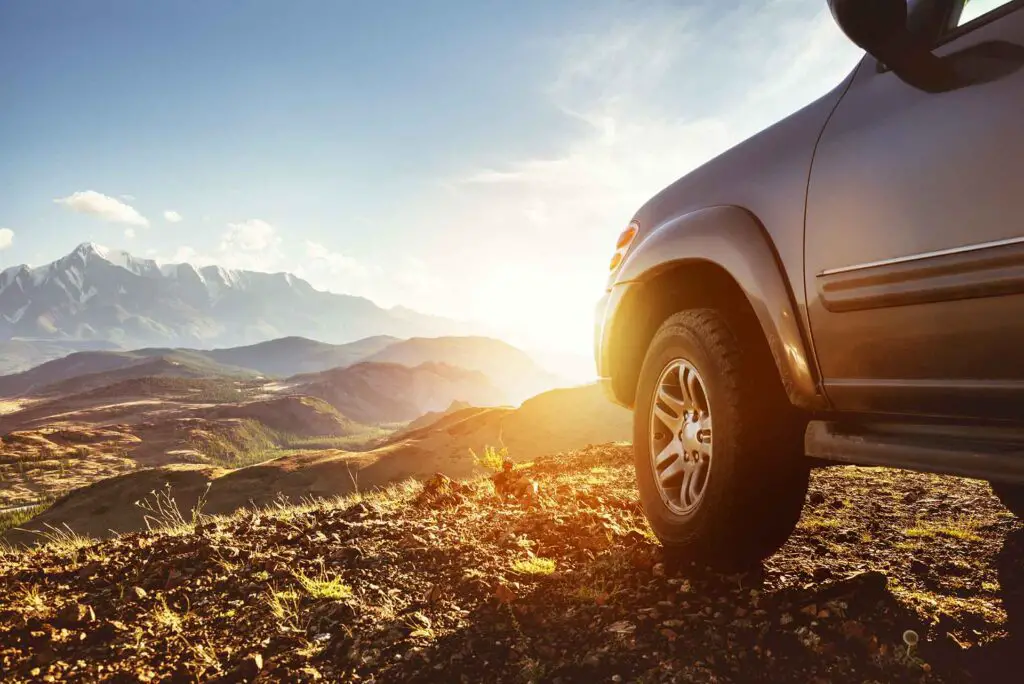 Ford Ranger vs. Nissan Frontier – Comparison of Main Specifications
Before I get into each category, here's an overview of the main specifications of these mid-sized trucks just to get you started:
| | | |
| --- | --- | --- |
| Category  | 2023 Ford Ranger | 2023 Nissan Frontier |
| Engine Type | 2.3L turbocharged inline-4  | 3.8L V-6 engine |
| Horsepower | 270 hp at 5,500 rpm | 310 hp at 6,400 rpm |
| Torque | 310 ft/lb at 3,000 rpm | 281 ft/lb at 4,400 rpm |
| Drivetrain | RWD, 4WD | RWD, 4WD |
| Transmission | 10-speed automatic | 9-speed automatic |
| Fuel Economy  | 21 city, 26 highway | 18 city, 24 highway |
| Starting Price (MSRP) | $28,585 | $30,431 |
These Mid-Sized Trucks Celebrate Simple and Practical Design
When it comes to design and tech features, most truck owners would rather have it as simple as possible. Leading manufacturers, including Ford and Nissan, recognize this. So, when it comes to both exterior and interior design, these mid-sized trucks are pretty low-key, equipped with only the essentials. 
The Ford Ranger Kept the Spirit of Simpler Times When It Comes to Design
For some, it may seem like the Ford Ranger is showing its age, but for some, it's the much-needed breath of fresh air in the world of high-tech and fully equipped vehicles. There are simple knobs, old-school buttons, and a small infotainment system that's easy to use. Obviously, whether this is a good thing or not depends on your preferences. 
The Nissan Frontier Has a Similar Simple Design but Is Better-Equipped
For beginner drivers and anyone else that is new to the world of pickups, the Nissan Frontier might be a better choice. That's because Frontier's design is overall more practical and better equipped, while still using traditional knobs and buttons. Plus, it has a much larger display for the infotainment system.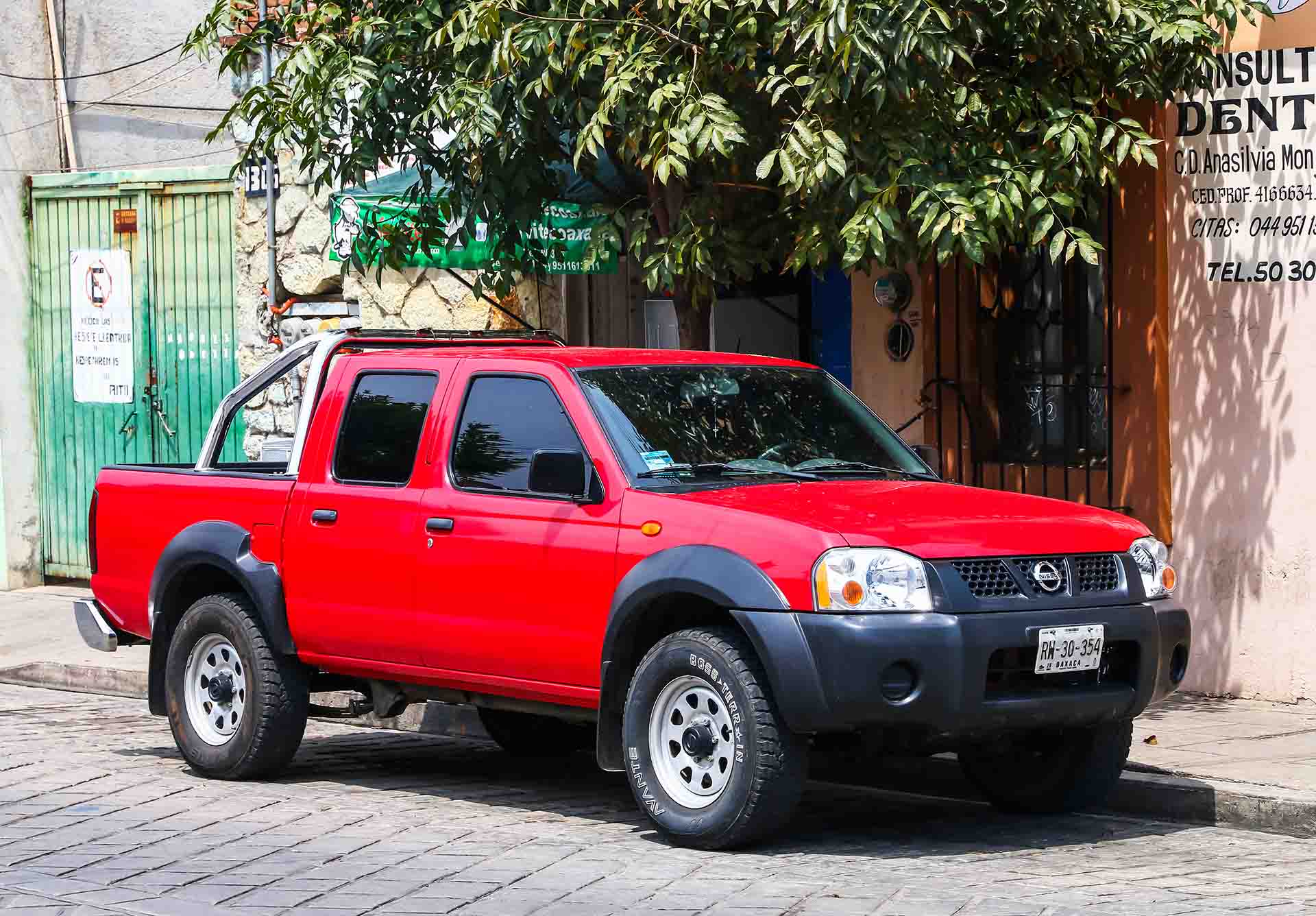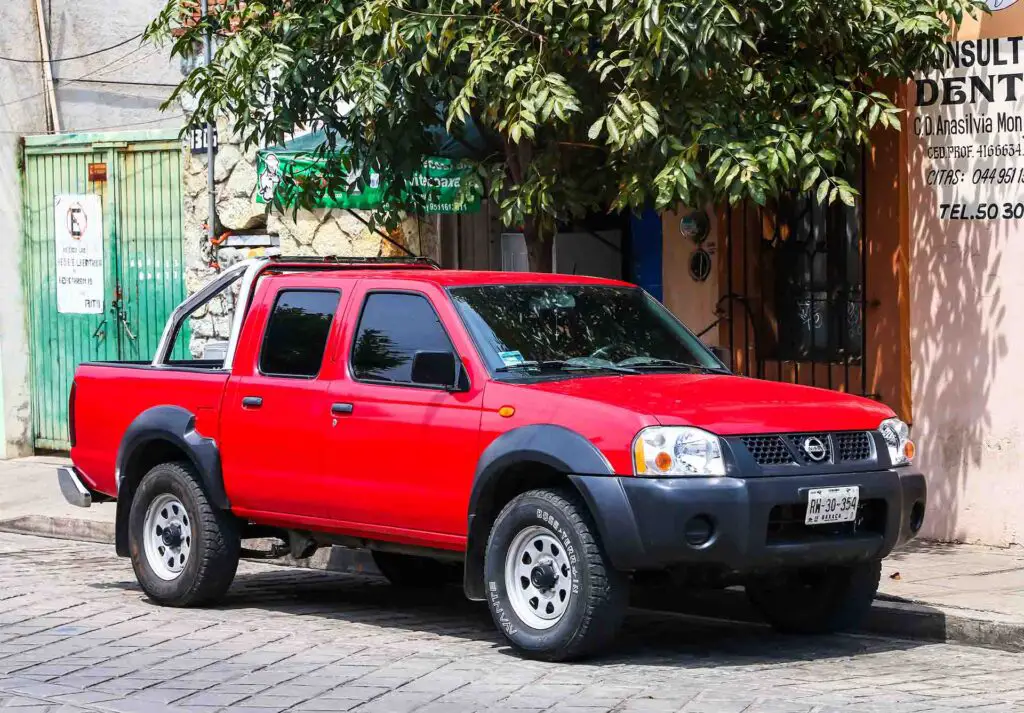 Here Are the Infotainment Features You Can Expect From the Ford Ranger
The 2023 Ford Ranger is available in five trim levels – XL, XLT, Sport, Lariat, and Wildtrak. Here are some of the standard infotainment features you could expect from a base-level Ranger:
3.5-inch infotainment display,
Four-speaker audio system, 
Bluetooth, 
USB port,
Wi-Fi hotspot. 
Higher Trim Levels of the Ranger Have Loads of Available Infotainment Features
While the base-level Ranger is pretty low-key when it comes to tech features, higher trim levels are well-equipped. Here are some of the available features you can expect:
4.2-inch infotainment display, 
8-inch touch screen, 
Apple CarPlay and Android Auto, 
Six-speaker audio system, 
Ten-speaker Bang & Olufsen audio system,
Remote keyless entry,
Heated front seats. 
The Standard and Available Infotainment Features of the Nissan Frontier
The Nissan Frontier is available in three trim levels – S, SV, and PRO-X. What you'll notice right away is the fact that the Frontier has much more to offer than the Ranger, even at the base level, and it's not just the leather seats. 
Here are the standard infotainment features of the Nissan Frontier:
8-inch touch screen, 
Four-speaker audio system,
Bluetooth,
Apple CarPlay and Android Auto,
Keyless entry.
There Are Endless Choices When It Comes to the Available Infotainment Features
When you climb up the trim ladder to the SV and PRO-X levels, you can enjoy a wide range of available tech features. Power-adjustable seating, wireless smartphone charging, and an excellent ten-speaker Fender audio system are just a few of the possibilities. 
So, the Nissan Frontier certainly takes the top spot in the infotainment category. But, as was mentioned, that's not always a good thing for truck buyers. Who comes out on top depends on your personal preferences, and if you like simple and down-to-earth design, the Frontier probably won't be on your good side, no matter how much tech it can offer.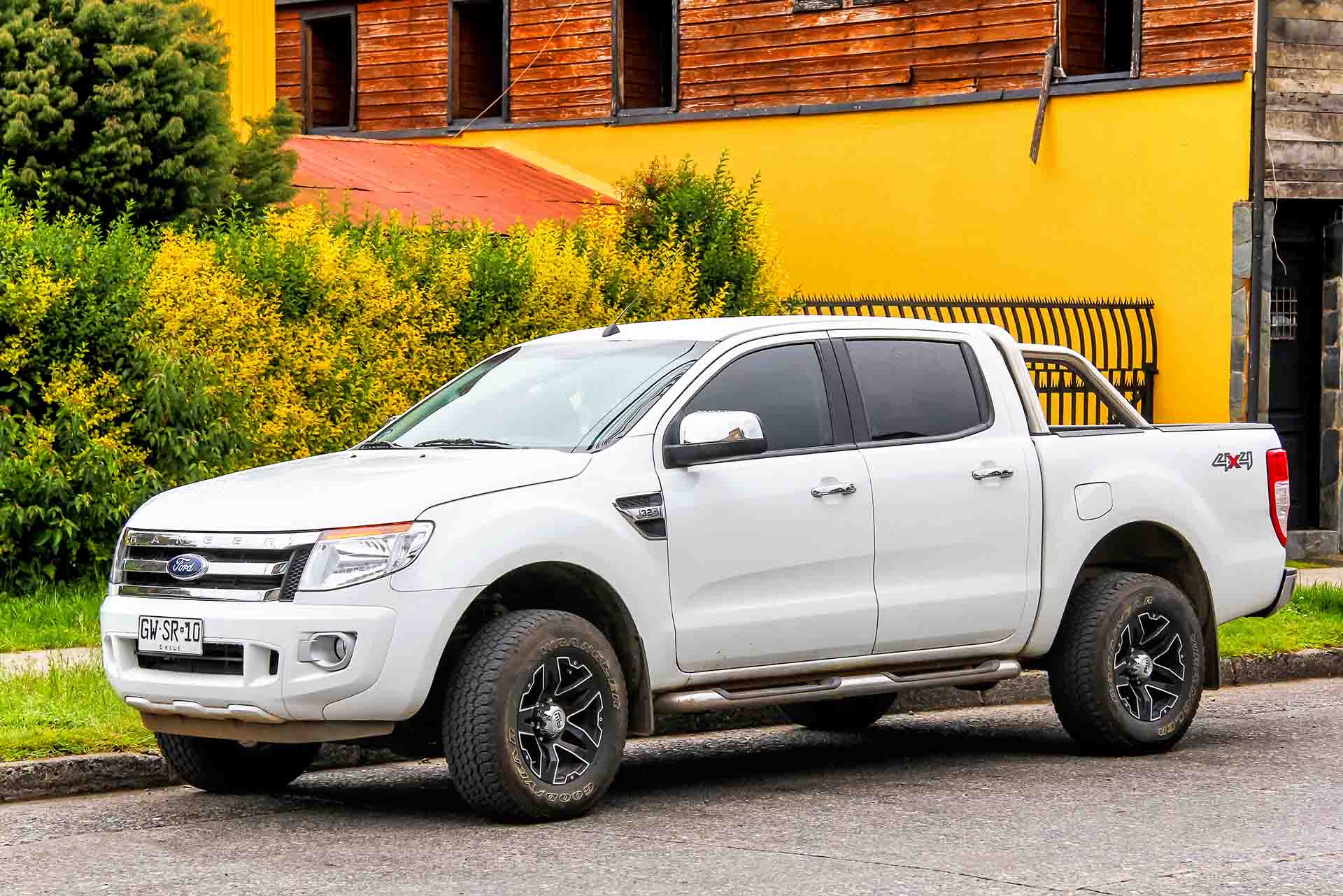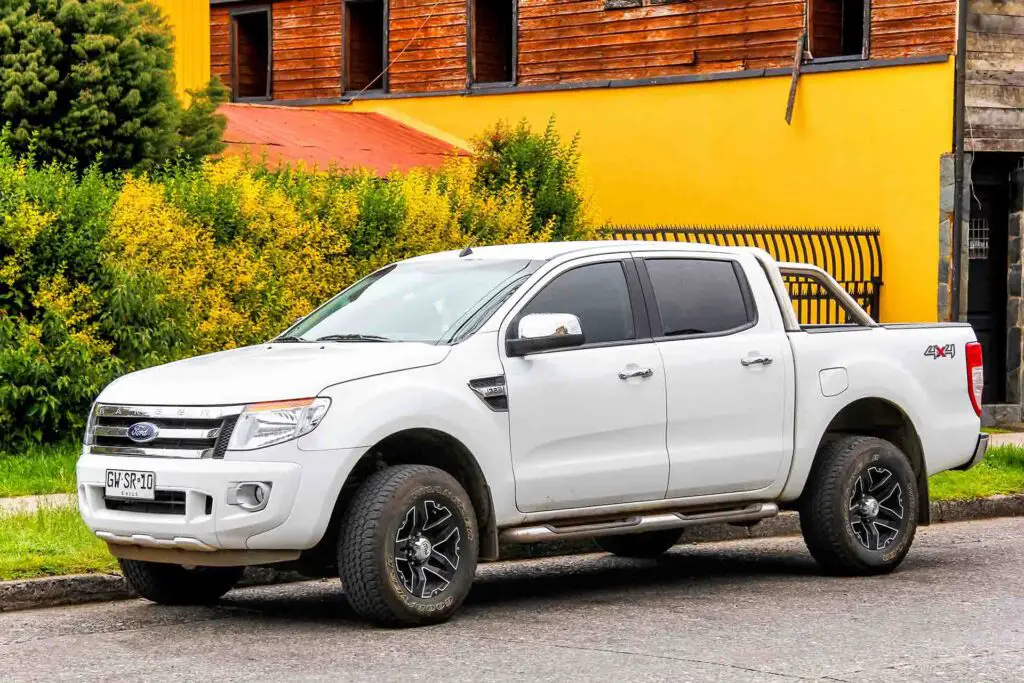 Nissan Frontier vs. Ford Ranger – A Comparison of Space and Its Utility
Before I start explaining different ways you can use the space of these midsize trucks, let's take a look at their dimensions:
| | | |
| --- | --- | --- |
| Measurement | 2023 Ford Ranger | 2023 Nissan Frontier |
| Length | 211.4 in | 210.2 in |
| Height | 74.2 in | 71.5 in |
| Width | 75.5 in | 73 in |
| Wheelbase | 128.7 in | 126 in |
| Bed Length | 61 in | 59.5 in |
*For the metric system, an inch is 25.4mm
The Ford Ranger Is Bigger but the Difference Is Insignificant When It Comes to Daily Use
When it comes to pickups, measurements are definitely one of the most important aspects of a vehicle. Both of these midsize trucks are four-door models with pretty similar dimensions, and while the Ranger is overall bigger, it doesn't mean there is a big difference in everyday use. 
There Is a Much Bigger Difference When It Comes to Towing Capabilities
It's important for a pickup truck to have enough space to store what you need, but also enough strength to also move what needs to be moved. Here, we have a significant difference – Ford's maximum payload is at 1,609 lb (730 kg), while Nissan's is at 1,230 lb (558 kg). 
When equipped with trailer tow packages, the Ranger can tow up to 7,498 lb (3,401 kg), while the Frontier can do "only" 6,260 lb (2,840 kg). So, it seems like we have a clear winner when it comes to towing and hauling capacity, and if that's important to you specifically, this is definitely a deal-breaker.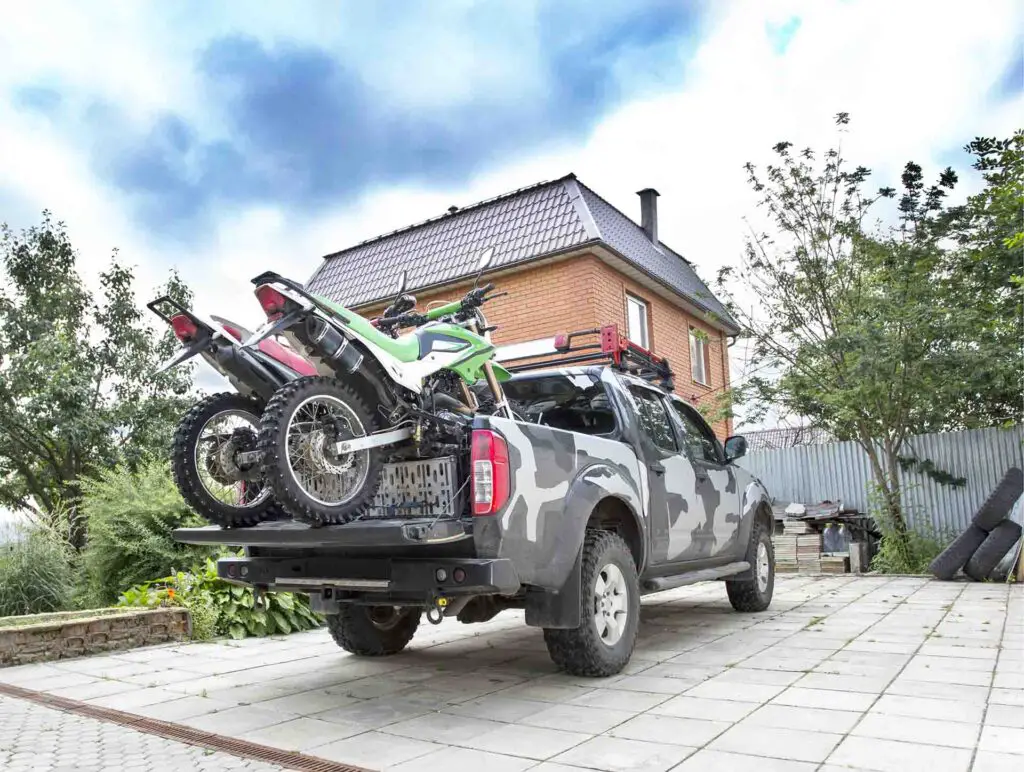 Who Comes on Top When It Comes to Performance and Fuel Economy?
When it comes to pickups of any size, it's important to have a four-wheeler equipped for handling everything that it encounters both on the most famous routes in the US and on the beaten paths when you're in the mood for some off-road driving. 
Here's a comparison of the most important performance aspects between the Ford Ranger and the Nissan Frontier:
Type of Engine – Power and Torque

Nissan Frontier became the most powerful pickup in the midsize category thanks to its 3.8L V6 engine that generates 310 hp and 281 lb/ft of torque. While the Ranger's turbocharged 2.3L I4 engine generates only 270 hp, it boasts 310 lb/ft of torque, and that's where it counts. 

Moreover, the Frontier weighs 276 lb more than the Ranger, making it feel slow-moving and sluggish, especially when cutting corners through the cities with the worst drivers. The Ford Ranger just seems livelier and easier to handle when cruising down the streets.
Drivetrain and Transmission

Both the Ranger and the Frontier offer rear-wheel drive (RWD) but have a four-wheel drive (4WD) option available, which is perfect for when you want to stray off the road for a bit. When it comes to transmission, the Frontier's nine-speed automatic system feels more responsive and smoother than the Ranger's ten-speed automatic transmission.
Fuel Economy

There's no surprise here – Ford's additional gear in the transmission, as well as lighter weight and a smaller engine, all add up to great fuel economy. No matter if it's in RWD or 4WD, the Ranger shows better efficiency overall, so it's the better choice if one of your priorities is cutting the costs of owning a car.
Both Midsize Trucks Have Great Reliability Scores and Offer Well-Equipped Safety Packages
Both the Ford Ranger and the Nissan Frontier earned high scores from the Insurance Institute for Highway Safety (IIHS) and the National Highway Traffic Safety Administration (NHTSA). With these reliable four-wheelers, you can say goodbye to your driving anxiety, and that's partly because of their up-to-par offers when it comes to standard safety features. 
Ford and Nissan Special Safety Packages Offer You That Much-Needed Layer of Protection
Besides standard safety features, both of these manufacturers offer well-equipped packages full of useful devices. With the Ranger, you can add the Co-Pilot360 package, which gets you lane-keep assist and blind-spot monitoring. 
With Nissan's Safety Tech package, you also get blind-spot monitoring and lane-keep assist, but also the rear-automatic braking and adaptive cruise control. So, it seems like here it's the same situation as was with the infotainment features – the Nissan is better equipped, but it all comes down to what you consider essential.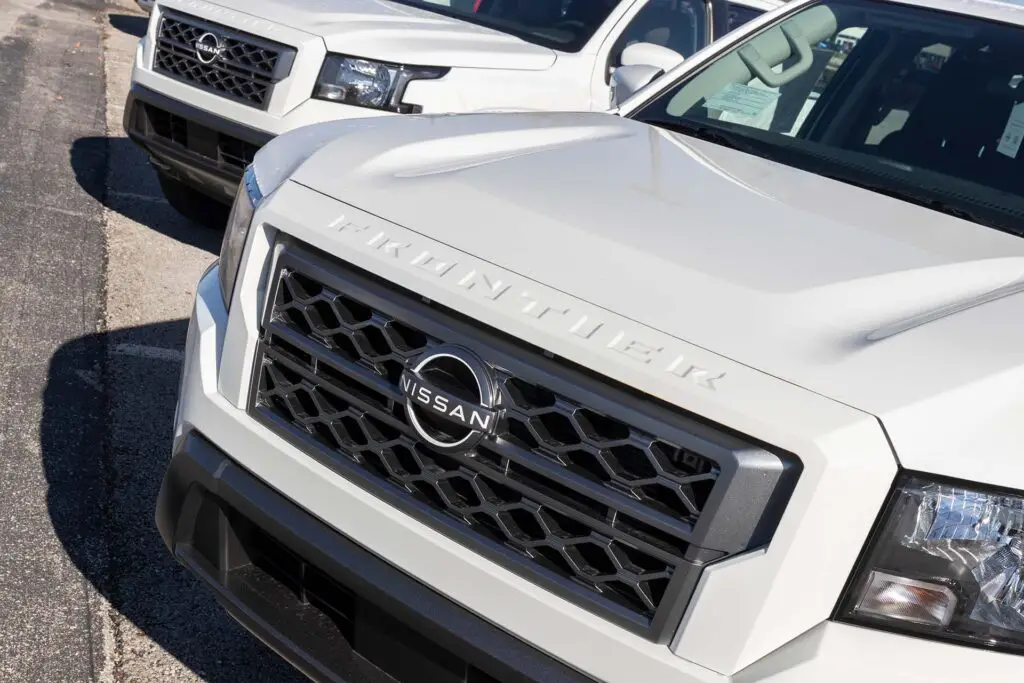 Both Four-Wheelers Are Pretty Affordable and Offer Great Warranty Coverage
While the Ford Ranger is the cheaper option, with a starting market price of $28,585, the Frontier is nowhere near the high car prices we've gotten used to nowadays. Sure, there's a difference of about $2,000, but when you take into account all that additional gear you're getting, it's definitely worth it. 
Manufacturer's Warranty Options Give You the Necessary Coverage
Both Ford and Nissan offer limited and powertrain warranty coverages – respectively, either 3 years and 36,000 miles, or 5 years and 60,000 miles. These warranties are that added layer of protection from any material or manufacturing issues that might occur once you hit the road.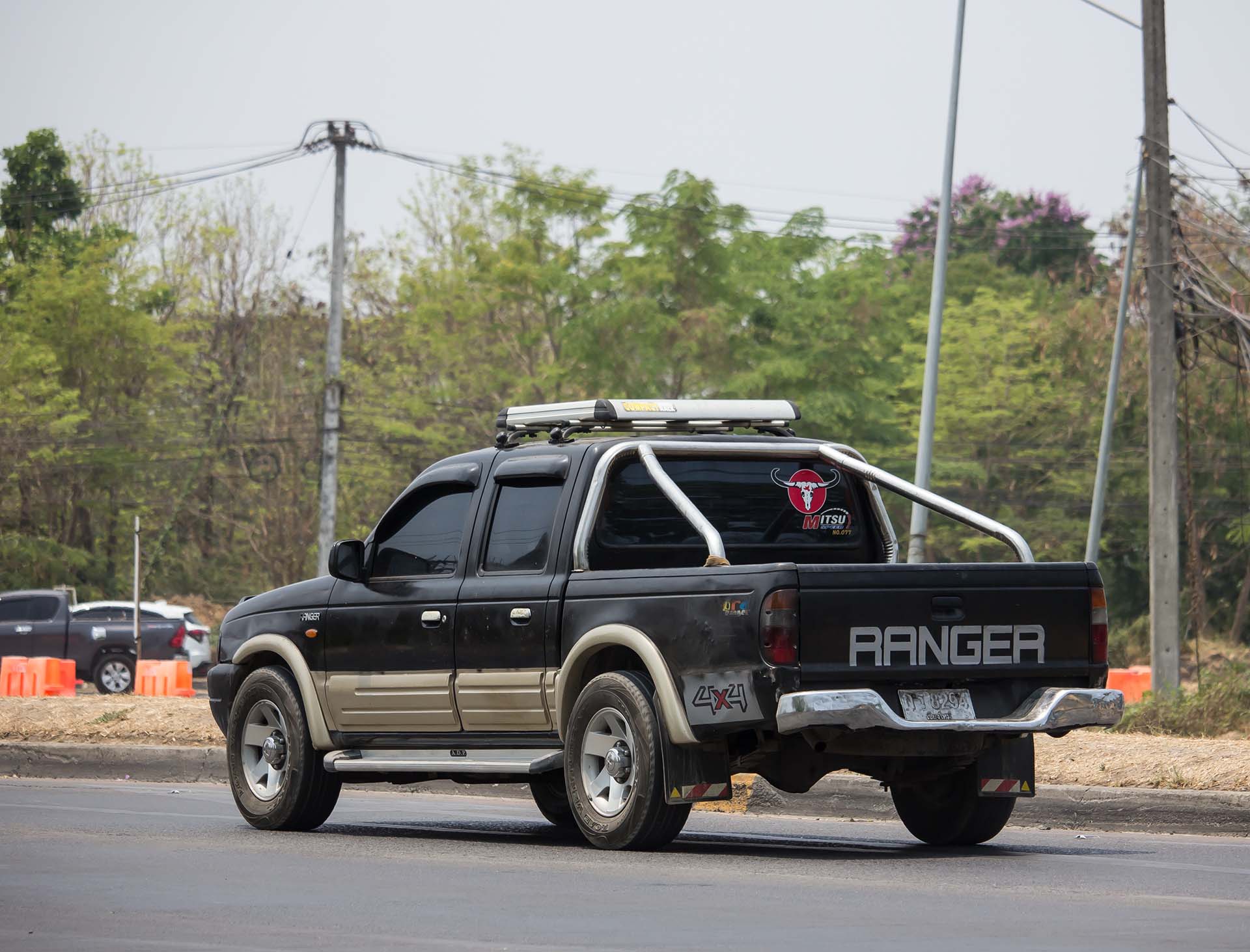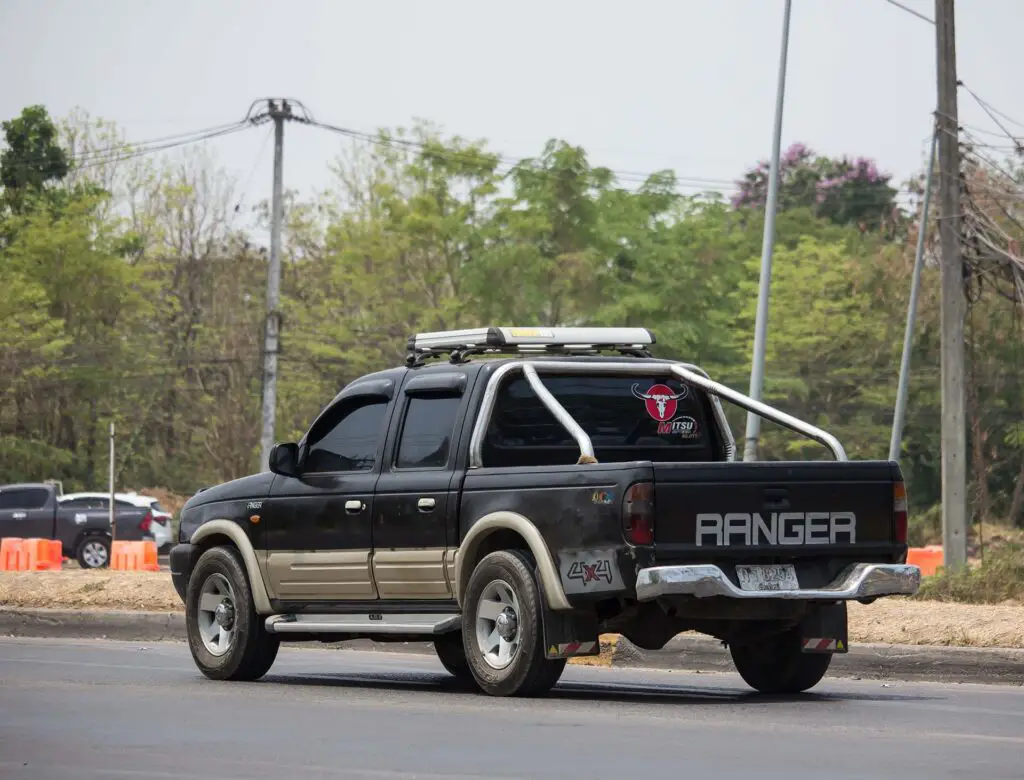 There's No Right or Wrong – It All Comes Down to Your Personal Preference
It's clear by now that both the Ford Ranger and the Nissan Frontier are pretty good midsize truck options. That's why your final decision should be made depending on what you plan to use your new four-wheeler for. If it's towing and off-road capabilities you search for, the Ford might be a better option. On the other hand, if you want a nice truck suitable for city driving, the Nissan might be the right choice for you. Go by your priorities and you'll surely end up with the best option for you.