For so long, the four-wheeler parked in your driveway felt like an unavoidable part of your everyday life. However, the development of new technologies and transportation alternatives have made living without a car more possible. Here's everything you need to know to have your car-free experience so convenient you'll ask yourself why you have bothered with a car in the first place.
Figuring out how to go about your daily commute without a personal vehicle depends on where you live. However, there are plenty of transportation alternatives, and your city certainly has some of them available. From taking the bus to riding around on a bike, this is a great way to not only cut costs but also explore the city a little bit more. 
The Benefits of Owning a Vehicle Are Undeniable – But Now More Than Ever It's Time to Reevaluate That
From running daily errands to taking a road trip on the most famous routes in the US whenever you feel like it, owning a vehicle definitely has its fair share of benefits. However, there are plenty of reasons why someone would decide to go the other way and try to live without it. 
Buying and Owning a Car Is Getting More Expensive Each Year
Due to supply chain issues and several economic factors, car prices are high these days. Even buying a used vehicle or one with a salvage title is not as affordable as it used to be. And when you drive off the dealership's parking lot, there is a whole list of expenses you're looking at:
Registration and inspection, 
Car insurance,
Fuel or recharging batteries, 
Parking fees,
Motorway tolls, 
Regular maintenance. 
The Annual Cost of Owning a Car Crossed the $10,000 Mark
According to a study made by the American Automobile Association (AAA), the annual cost of owning a car has crossed the $10,000 mark as of 2022. Here is an overview of the expenses for a 15,000-mile year, depending on what type of car you're driving, listed from the most expensive to the least expensive:
| | | | |
| --- | --- | --- | --- |
| Type of Vehicle | Ownership Cost | Operating Cost | Total |
| Crew-Cab Pickup | $7,838 | $5,094 | $12,932 |
| Midsize Pickup  | $5,792 | $4,745 | $10,537 |
| Medium Sedan  | $6,599 | $3,752 | $10,351 |
| Medium SUV | $5,667 | $4,364 | $10,031 |
| Hybrid Vehicle | $6,717 | $2,974 | $9,691 |
| Compact SUV | $5,667 | $3,658 | $9,325 |
| Subcompact SUV | $5,489 | $3,756 | $9,245 |
| Electric Vehicle | $7,251 | $1,797 | $9,048 |
| Small Sedan  | $4,078 | $3,207 | $8,185 |
There Are Plenty of Reasons Why Someone Might Consider Living Without a Car
Hefty monthly payments and unexpected costs are not the only aspects that lead people to think about going car-free. Besides the financial aspect, there are plenty of other reasons why it would be a good idea to consider living without a vehicle, and never changing a flat tire again is only an added bonus. 
You'll Probably Spend Less Time in Traffic
Using public transportation or biking through your daily commute can be a great way to avoid driving anxiety and save lots of time and frustration, especially if you live in one of the cities with the worst drivers. Besides, it's a great way to get to know your city better. 
At first, running daily errands might seem like a hassle, but with some organizational skills, it's totally doable. Moreover, these days you can get basically anything delivered right to your door, so you don't have to worry about the larger or more fragile items you might need to move around. 
No More Hours Upon Hours Spent Looking for a Parking Spot
Most people dread driving in the city because finding a parking spot can seem almost impossible in some places. It can take a lot of time, and circling around the block can be frustrating. When you take the bus or use a ridesharing app, it's definitely a breath of fresh air to be able to avoid this kind of nuisance. 
It Can Be a More Environmentally-Friendly Way to Get to Your Destination
It's a great thing that the evolution of vehicles has brought us more environmentally friendly options, such as electric vehicles. However, most of these options are not quite affordable at the moment, so carpooling or biking around is the next best thing. Besides, it's a more fun and healthy alternative.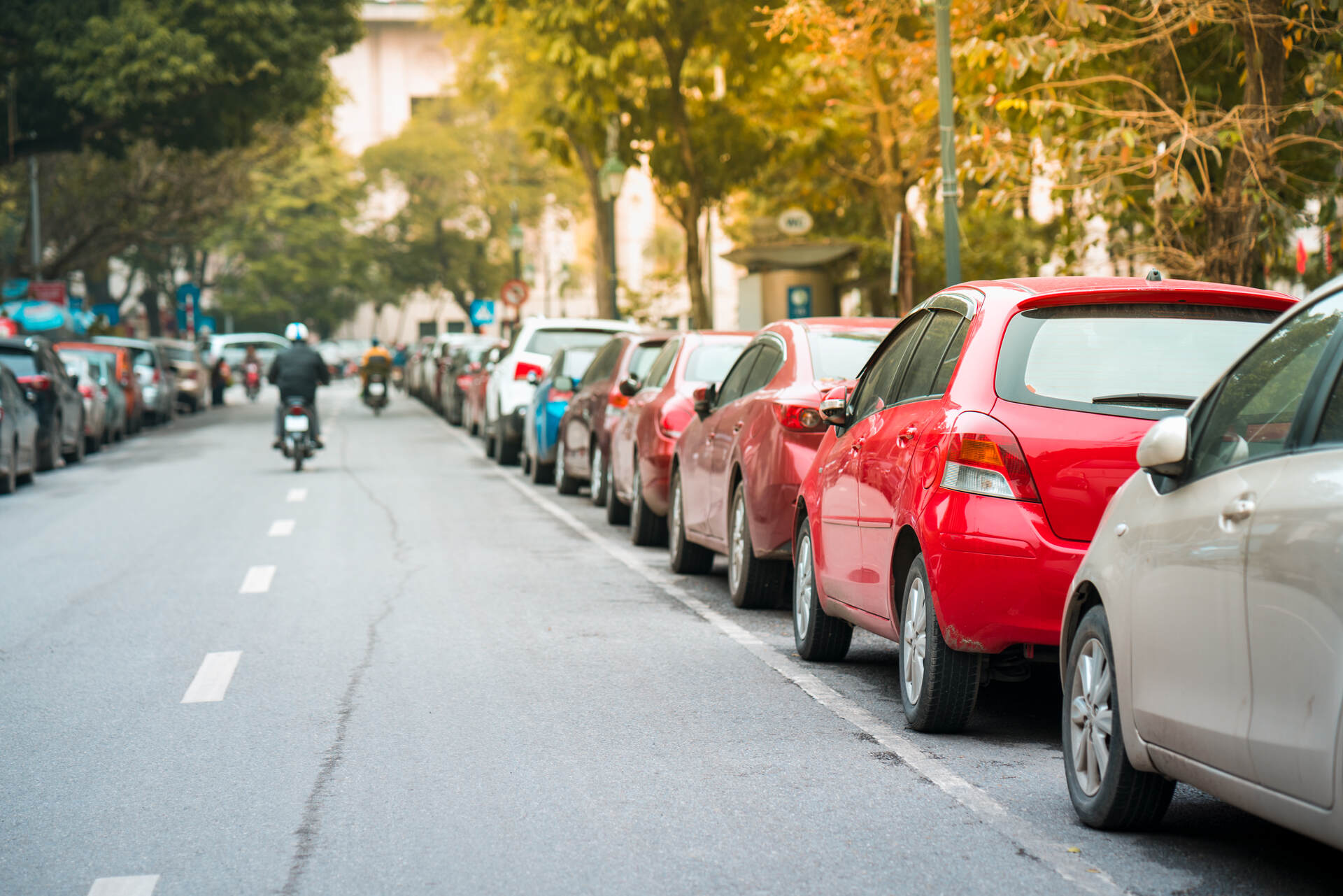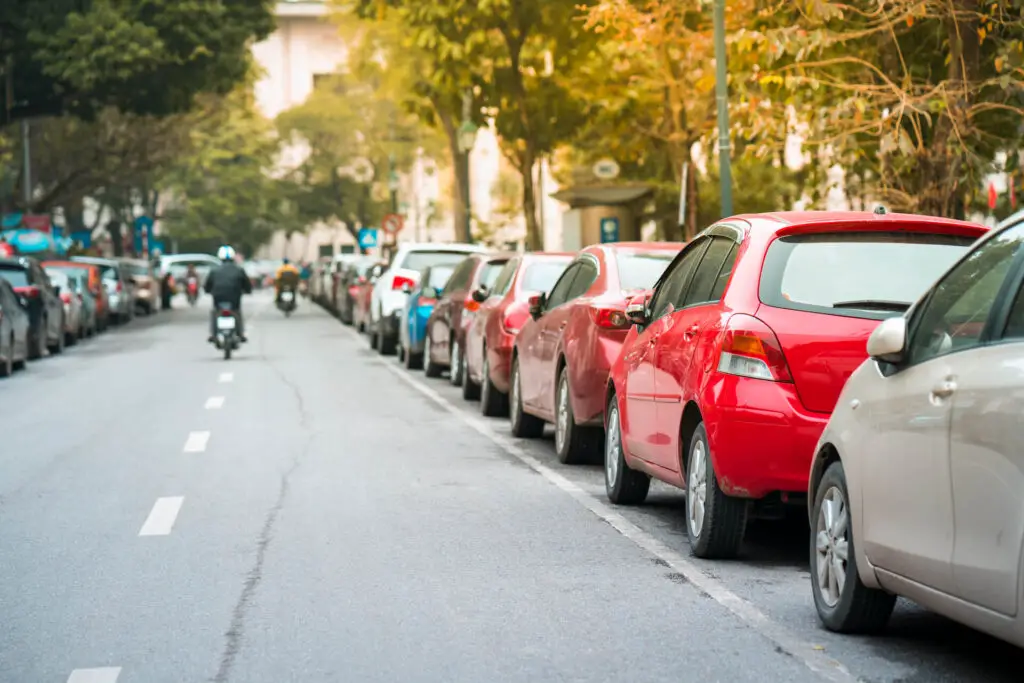 Public Transportation Options Vary From Place to Place but Are Generally Very Affordable
There are plenty of transportation options in every bigger city, and using the rail system or taking a bus is probably the most affordable alternative out there, especially with weekly or monthly passes. However, it's important to do your research and figure out what options there are in your city, as it varies from place to place. 
Here Are Some of the Cities With the Best Public Transportation Systems
Driving in New York is possibly one of the most stressful experiences a person could have, especially if they're a beginner driver. Luckily, New York City also has one of the most extensive public transportation systems in the US, and the famous metro operates all night long.
Chicago, Atlanta, Seattle, and Los Angeles are not that far behind either. All of these locations have a large and reliable transportation network that is ever-expanding, and these systems not only connect different parts of the city but work towards reducing exhaust pollution as well. 
Do Your Research and Plan Out Your Route
All of the available public transportation routes should be easy to find online, but it can be confusing if you need to use multiple transfers to get to your destination. That's why it's important to do your research or ask a more experienced friend or colleague to help you figure it out. Also, getting the weekly or monthly pass might be the best deal, so research your options thoroughly.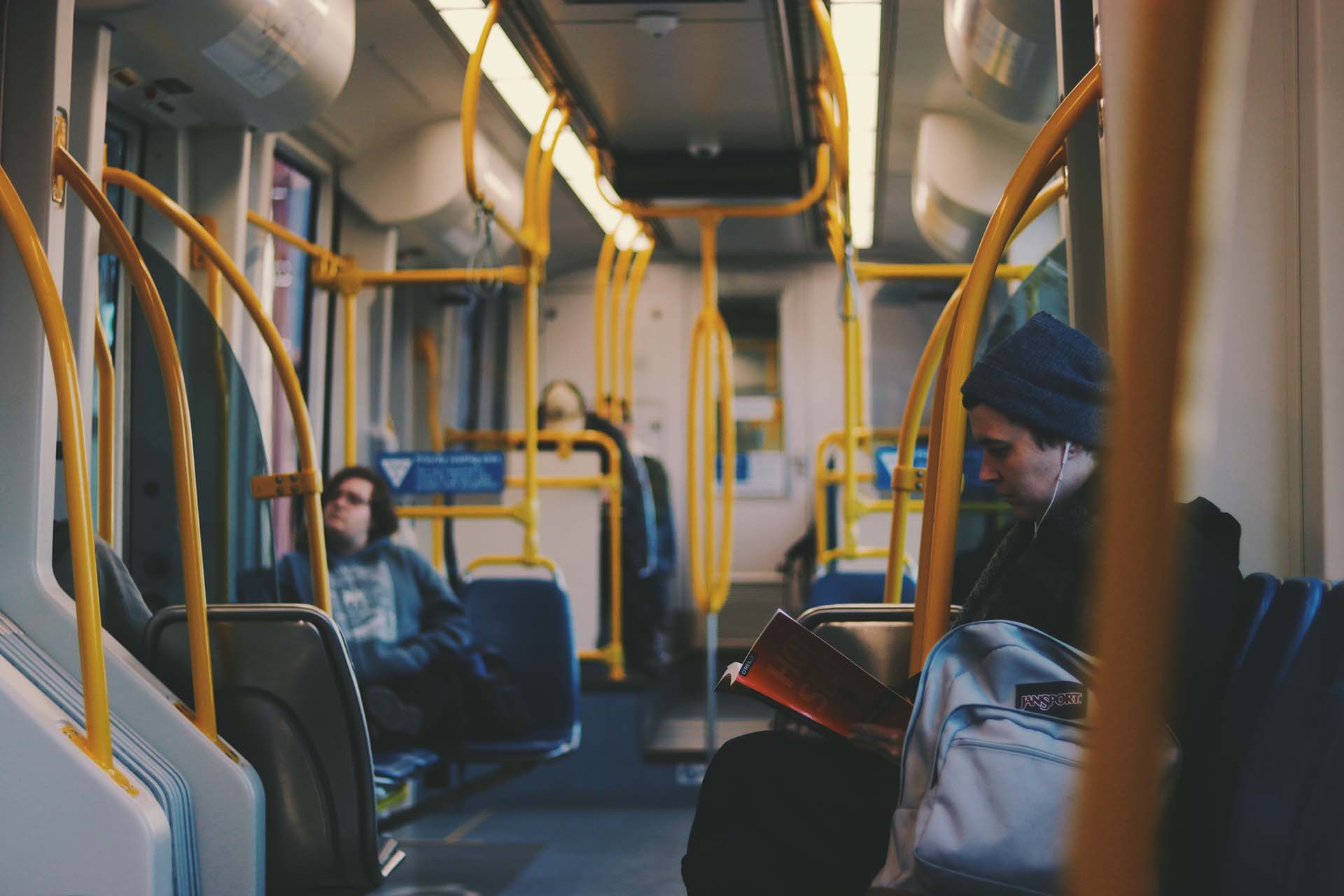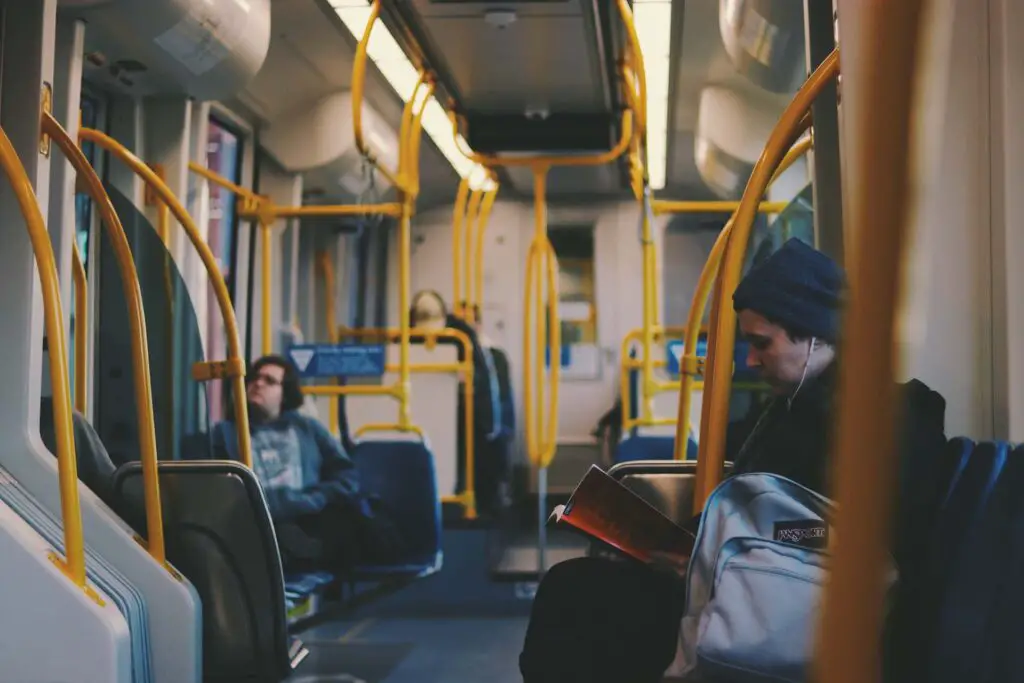 There Are Plenty of Options to Still Use a Vehicle Without Owning One Yourself
Going car-free doesn't mean you need to say goodbye to four-wheelers forever. In fact, there are plenty of options to get to your destination in a car without actually owning one. Here are some of the most popular alternatives: 
Ridesharing Apps Like Lyft or Uber Have Changed the World of Transport

Due to fewer drivers and increased demand, ever since the pandemic, service apps such as Uber and Lyft have brought big changes when it comes to transportation options. Getting around the city is now as simple and convenient as possible, and while it's definitely not as cheap as public transport, you will get offered coupons or passes regularly.
The Old but Reliable Taxi Service Is Always an Option

The only downside of ridesharing apps is the fact that they're still not accessible everywhere. So, depending on your location and destination, you can opt for the old-school route and get a taxi service instead. Nowadays, many of them have an app as well, so you can even reserve a cab in advance.
Try to Figure Out a Carpooling Plan With Your Colleagues

If you can't get to work without a vehicle, there's always the possibility of carpooling with some of your co-workers that live nearby. By sharing the costs for parking, gas, and tolls, everyone can cut down on their expenses, and you will also get to enjoy knowing each other a little bit better. Some team building on the way to work can do no wrong.
Car Sharing Is a Great Way to Rent a Car for a Few Hours

Besides ridesharing apps, car-sharing services such as Zipcar are all the rage right now, and many cities have adopted this kind of transportation alternative. These services allow you to rent a car on an hourly basis, and there are designated parking spots where you can pick it up and drop it off. Memberships are usually a couple of bucks per month, and the driving rates are usually from $8 to $10 per hour.
Car Rental Is the Perfect Option for Those Weekend Trips Out of the City

For those who love to occasionally go on a weekend getaway or for an off-road driving adventure, owning a vehicle is very convenient. However, there's always an option to rent a car, and it comes with its perks – you won't have to worry about costly maintenance or adding brake fluid. The price varies greatly depending on your location, but spending a few hundred dollars once in a while can actually save you a lot of money in the long run.
Riding a Bike – An Alternative That Is Great Both for Your Health and the Environment
If possible, cycling is a great, environmentally-friendly way to get to your destination, and it could also be your daily dose of exercise. With the right gear and a little bit of organization, it could turn out to be your new favorite mode of transportation. 
It's Important to Pick a Bike That Will Best Serve Your Every Need
Of course, it's important to get the right kind of bike that will ensure you have the most comfortable ride. So, consider the distance you plan on traveling, as well as the terrain, and it will surely help you narrow down your search. It's also important to take into account the weight of the bike because struggling with a heavier pedal is far from convenient. 
Get All the Gear You Need and a Reliable Locking Mechanism as Well
When it comes to using a bike as the main mode of transportation, the key is to be prepared. There are plenty of tips and tricks from experienced bikers online, and you might come across some that are specific to your city. Gear for bad weather, summer and winter tires, and quality locks are the most important things to get, but there is a wide array of different gear that will help make the ride as smooth as possible. 
There Are a Lot of Bike Sharing Options Available as Well
Bike sharing is just the same as car sharing, only with bikes, of course. So, if there's no need to buy a bike but you'd like to use it sometimes, hourly renting one is a great option. There are many bike-sharing services appearing in cities at the moment, so if your location is bike-friendly, it's a great way to get to your destination.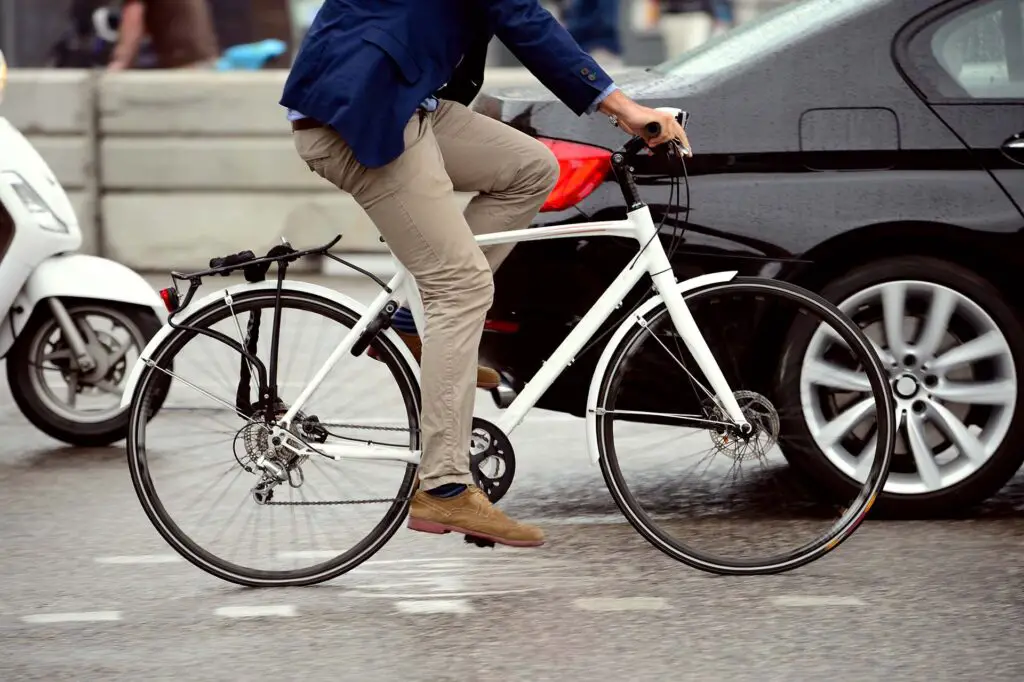 Walking Is a Great Way to Get to Nearby Destinations and Explore Your City
Great for the environment and even better for you, simply walking to your destination is a great way to avoid unwanted traffic and expenses while adding to your step count at the same time. Of course, it might not be possible depending on the location, but if your workplace is nearby or you live in a neighborhood that is well-equipped with amenities, it's a great way to get around.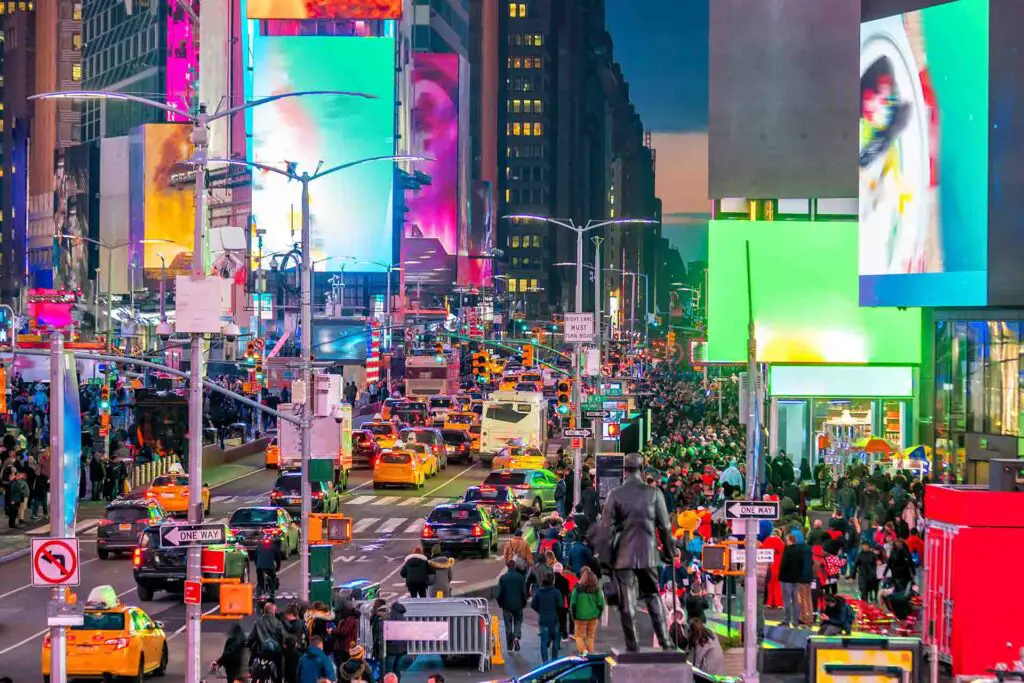 Now That You Know the Alternatives, It's Time to Figure Out if It's the Right Change for Your Lifestyle
Truth be told, living without a vehicle is not for everyone. But now that you know your options, it wouldn't hurt to try and see if it's the right fit for your lifestyle. Of course, the alternative modes of transportation greatly depend on where you live, but chances are you have at least a few options to try out. And even if you decide to go back to your trusted four-wheeler, you'll surely have fun exploring your beloved city in a new way.