Are you planning to move a long distance and don't know how to handle your vehicle? Or maybe you want to deliver a big surprise to a loved one? No matter the reason, knowing how to ship a car cross-country is essential in avoiding a stressful and disorganized experience. Here's the ultimate guide and some additional tips that will ensure a smooth trip to the desired destination.
Driving by Yourself All the Way to the Other Side of the Country Might Not Be a Great Idea
Sure, exploring the most famous routes in the US is an adventure like no other, but do you really need to embark on it now that you probably have a million other things to do? Maybe you're a person that likes to do things at their own pace, or you simply want to save up and avoid booking services you feel like you won't need. However, there are a number of benefits you can enjoy if you opt to hire a car shipping company.
Driving for Hours Upon Hours Can Be Exhausting – Leave It to the Professionals
The number one driver's responsibility is to ensure the safety of everyone involved. It's common sense to not drive longer than eight hours a day, all while taking regularly scheduled breaks. While this means you could potentially cover around 500 miles a day if you're driving by yourself, you have to take into account factors such as tiredness and traffic, especially if you're going through the cities with the worst drivers. 
Staying focused at all times is simply not possible when you're driving for 500 miles a day, and that's when your safety could be compromised. So, hiring a car shipping company can be a reliable and time-efficient way to get your vehicle from one place to another. You can forget about your driving anxiety and just leave it to the professionals. When you take everything into account, it might even turn out to be the cheaper option – after all, being on the road can bring unforeseen costs.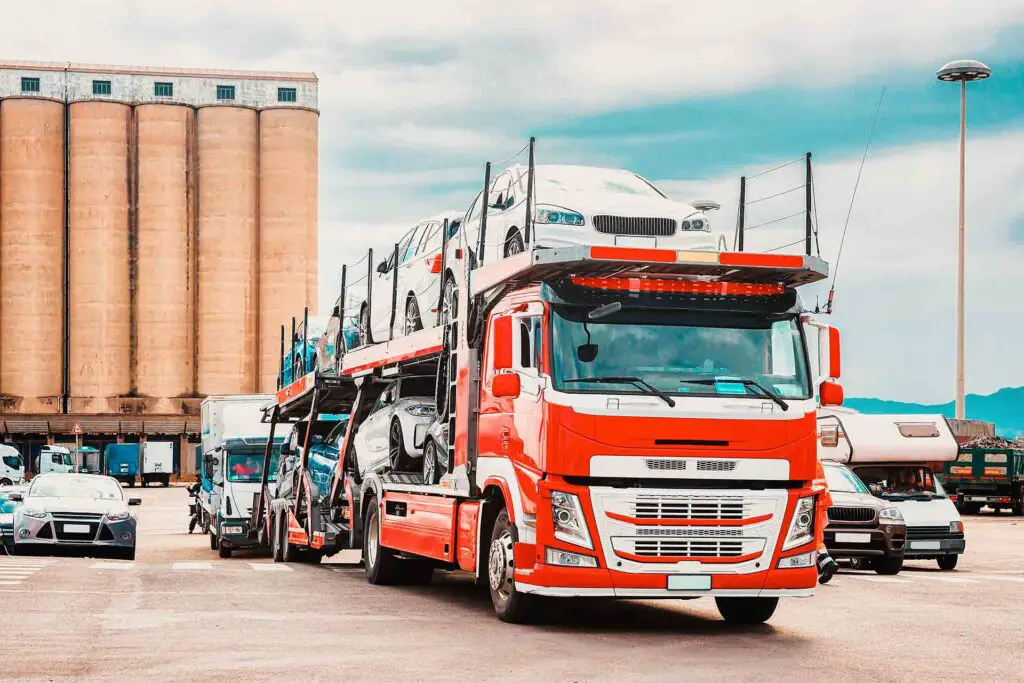 Do Your Research Thoroughly and Get a Number of Quotes
Choosing the right auto transporting company is much more than simply going for the cheapest option out there. Low price usually takes a toll on the quality of service, and scams are not uncommon in this field. So, it's best to get as many quotes as you can because it will help you get a clearer picture of the price range for car shipping. 
Read Reviews of Previous Customers and Ask Around for Recommendations
There's a wide array of long-distance auto transport companies, so it can be difficult to figure out which one is the most suitable for you. The best thing to do is to read a lot of reviews of previous customers or maybe ask for recommendations from friends and family that have gone through the same situation before. 
As a double-check precaution, you should look up the USDOT number of each company you're thinking of booking. This number will ensure that the auto transporter holds a current license and has up-to-date insurance. Something as simple as that can help you immensely in the long run. When you've done your research, you will not only be able to avoid any scams, but you will also be guaranteed to work with reputable and experienced professionals.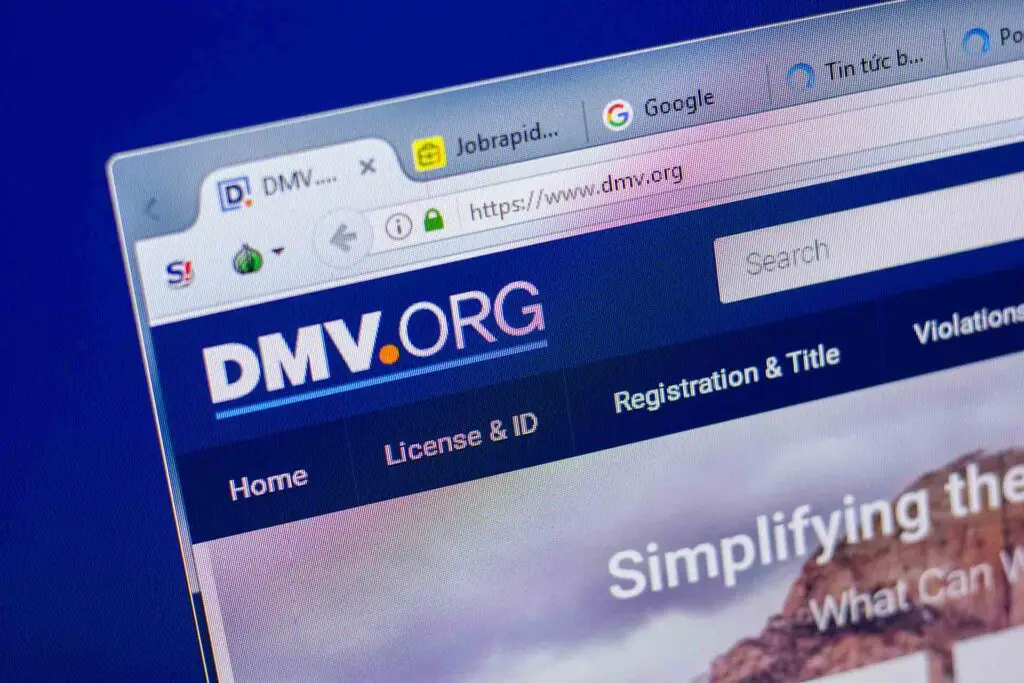 Plan and Book Ahead to Ensure a Smooth Experience
Of course, when it comes to the timeframe of the car shipment, it depends on the distance, but a lot of other factors as well. While it usually takes around three to ten days, there are other outside factors, such as weather or traffic, that could prolong the whole ordeal. That's why the best course of action is to get in touch with your chosen auto transporter as soon as possible to figure out the delivery time and cost. 
There Are Numerous Factors That Will Be Taken Into Account When Calculating the Final Shipment Cost
The costs of coast-to-coast auto shipment for a regular four-door vehicle can be anywhere from $400 to $2,000, no matter if you own a brand-new or a used car. For bigger cars, such as SUVs or vehicles for off-road driving, the price will be higher, but the average estimate is just as broad. That's because there are numerous factors that play a part in calculating the final cost of the shipment:
Distance of shipment,
Height, length, and weight of the vehicle,
Manufacturer and model of the vehicle,
Vehicle condition,
Time of the year,
Type of transport you pick,
Pick up and delivery locations. 
Prepare the Necessary Documents in Advance and Take Care of Shipment Insurance
Familiarizing yourself in advance with every aspect of car shipping will definitely help once you start negotiating with the auto transport company. First things first, you will be asked to bring all of the necessary documents listed below:
Passport or driver's license,
Registration information,
Original car title,
Proofs of ownership, such as the bill of sale,
Proof of insurance. 
Make Sure You Are Insured Before, During, and After the Shipment
In the sea of information and documents related to car transport, there's one crucial thing you need to cover, and that is insurance. Of course, it's important to have your vehicle insured outside of the shipment process as well, especially if you're a beginner driver. When it comes to auto transport, having an insurance policy from a reputable carrier will make you feel that much safer during the whole ordeal. 
The Federal Motor Carrier Safety Administration regulates that all auto shipping companies provide an insurance certificate to all customers. However, if you're not satisfied with the terms and conditions offered to you, you can always opt for a third-party insurance provider. By getting the right kind of liability coverage, you will be sure that even in the worst-case scenario, like your vehicle getting damaged during transport, you won't have to cover the costs yourself.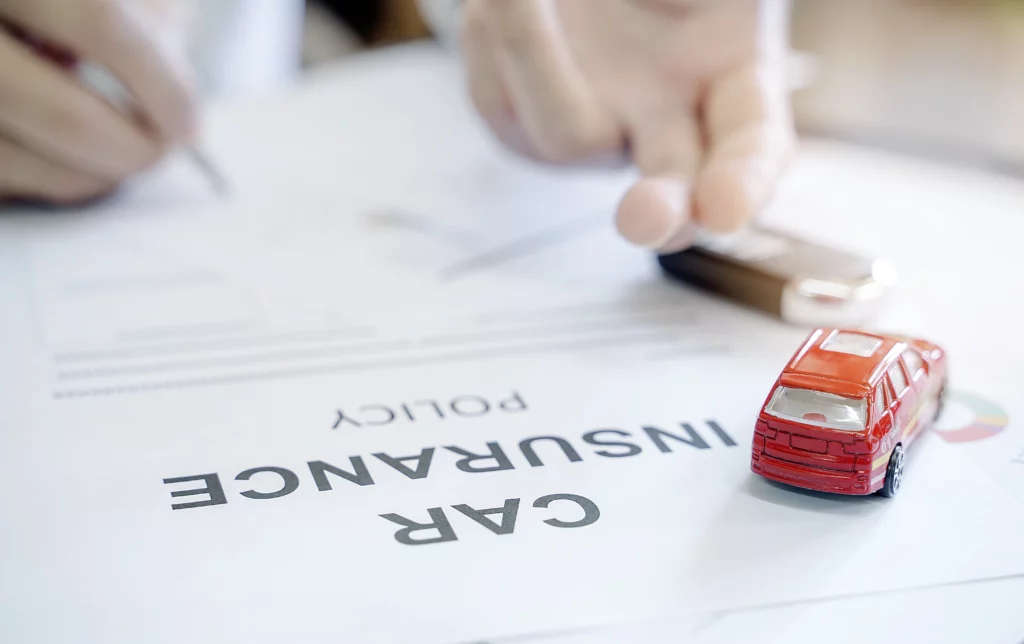 How to Ship a Car Cross-Country – Know the Different Types of Car Delivery
As was mentioned, one of the key factors when calculating the final cost is the type of car shipment you choose. Of course, it's important to think about your requirements and what would be the most convenient places for you to hand over your vehicle and have it delivered. Here's a brief overview of your options with pros and cons for each one:
| | | |
| --- | --- | --- |
| Type of Delivery | Pros | Cons |
| Door-To-Door Transport | The most convenient – the car will be delivered straight to your door | It will cost more than picking up the vehicle yourself |
| Terminal Shipping | It is the most cost-effective option | You have to pick up the car from a terminal yourself |
| Expedited Vehicle Shipping | Last-minute shipment – carried out within 24 to 48 hours | The priciest out of the three options |
Besides the Delivery Type, You Have to Decide What Kind of Trailer You Want to Put Your Vehicle In
You've surely seen a truck filled with vehicles on top a handful of times. These large transfer trucks are the most convenient and efficient way to ship your car across the country, especially if you need to relocate a few of them at once. There are two ways of doing this, and depending on your needs and the condition of your vehicle, you can opt for either the budget-friendly open carrier or the more secure, enclosed one. 
Auto Transport in Open Carriers Is the Industry Standard for Shipping a Car Cross Country
About 90% of auto transports are done with an open trailer, where your vehicle would be transported with multiple others. While it's a good option for your average city car or one with a salvage title, you should keep in mind that an open carrier won't protect your vehicle from outside elements such as rain and road debris. Still, despite its affordable price, your four-wheeler will be delivered just fine, just in time for a thorough car wash. 
Enclosed Carriers Are a Must if You're Transporting Unique or Expensive Models
If you need to transport a unique and expensive vehicle or are shipping an exotic vintage model to a car show, it's best to ensure maximum protection by getting an enclosed trailer. Naturally, because this option is much more convenient and secure, the price is significantly higher compared to open trailers. However, you will have better liability coverage, as well as lesser chances of suffering damage.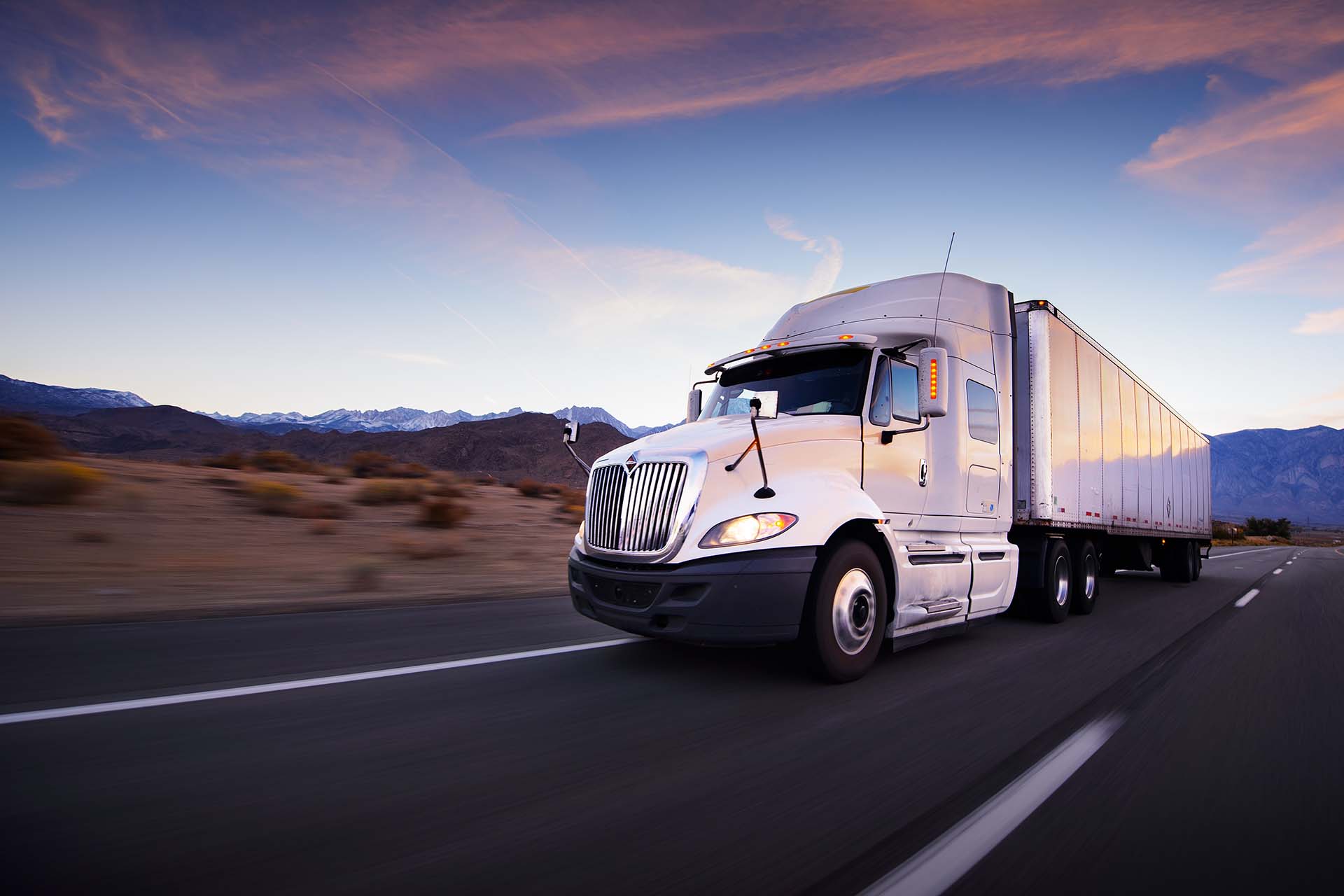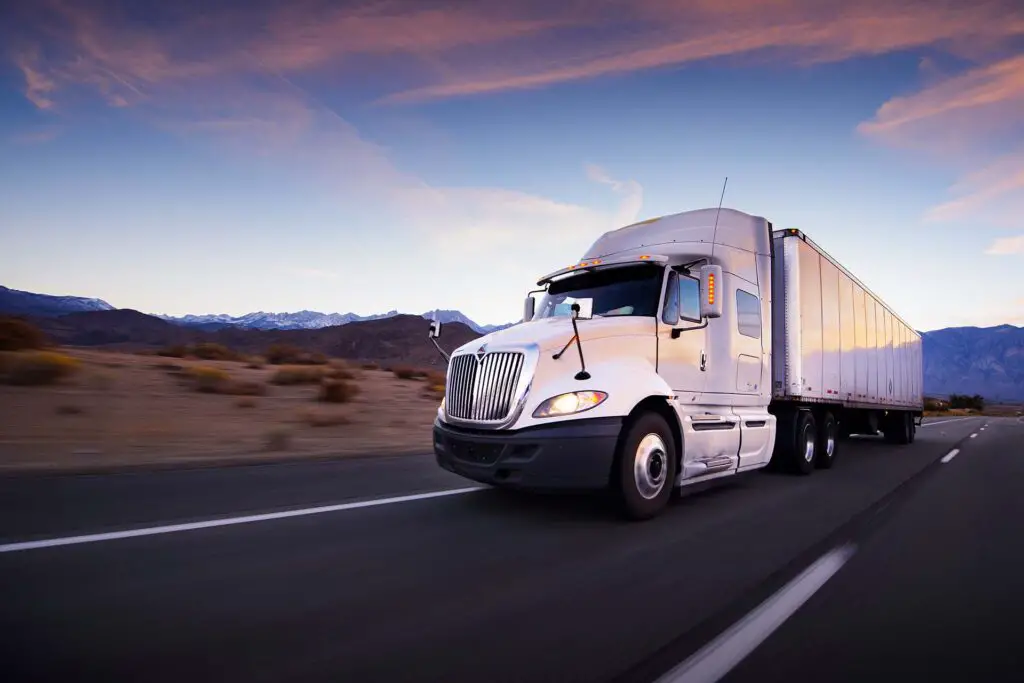 Step-By-Step Guide on Preparing Your Vehicle for Auto Transport
Once all of the shipment details have been taken care of, it's time to prepare your four-wheeler for the shipping process. This is something you can do independently, so it's a good idea to start early, maybe even before you've made the final agreements. 
Here's everything you need to do to successfully hand over your vehicle on the pick-up day:
Get the Vehicle Checked Out by Your Local Mechanic

Of course, regular maintenance is of utmost importance, but even if you've had it recently, it's a good idea to visit your local mechanic and double-check if everything is in order. If you explain to them the reason for your visit, they will know exactly what they need to check. When you know that everything works just fine, you will feel that much safer during the whole process.
Clean the Car Inside-Out and Document the Damages

You should clean your four-wheeler as thoroughly as you can because it will make it easier to see if there are any damages like paint scratches or dents. No matter if there are any pre-existing damages or not, the whole vehicle should be documented in as much detail as possible. That way, if anything happens during the move, you will have the proof needed to get your insurance claim approved.
Remove Any Valuable Items

Once your four-wheeler is clean, you should remove any valuable things, including car emblems or other accessories. Anything inside your vehicle that could move around could also cause damage, and liability coverage is concerned with only the outside damages. Besides, it will increase the overall weight, and that could mean a significant increase in the shipping cost as well.
Leave the Tank Only a Quarter Full

A full tank of gas also adds to the overall weight, so it's important to leave your tank approximately a quarter-full, enough for the car to be driven during the loading and unloading. The auto transport company will probably ask you to also turn off your car alarm and disconnect the car battery so it doesn't die out during the shipment.
Sign the Bill of Lading

The last step of the whole ordeal is to sign the bill of lading. This is a legal document that contains every detail about the car shipment, and it will be handed to you on the pick-up day. Before you sign the document, double-check if all of the information on it is correct – the locations and times of delivery, the report of your car's condition, as well as insurance details. If everything is in order, it's time to give the driver your spare car keys and wish him a smooth trip.
Working With a Reputable Auto Transport Company Will Ensure a Stress-Free Experience
Now that you know everything about the process of shipping your car across the country, it's pretty easy to figure out that working with professionals is the best way to go about it. While it's possible to do it on your own, with a car shipping company, you will be able to worry less and focus on other things you have going on. At the end of the day, you know what's best for you in your specific situation, and with a bit of planning ahead, everything will go smoothly. Good luck!