Anyone remotely interested in the automotive industry in the US is familiar with Carvana. Once a pioneer in renting and selling vehicles online, this giant struggles after its owner faces the music after pulling off some incredibly illegal and dodgy stuff. Here's more on the Carvana lawsuit and the company's potential future.
What Is Carvana?
Carvana was introduced as a revolutionary way to buy and rent used cars since their system allowed customers to get vehicles online. There's no need to travel here and there, meet to sign documents, and whatnot – you can complete the entire process from home.
Most of all, they're known for having locations called "car vending machines." This is their appeal – a customer comes to a Carvana vending machine, inserts a massive token, and gets the car they want. Of course, they buy the car online at first; the vending machine is just an interesting way of delivering the vehicle to the customer.
It must be noted that Carvana buys its used cars from rental car companies. This is how they wanted to reduce rent-a-car waste and give those vehicles a literal new lease on life. It was meant to offset the high cost of cars on the market and allow people to have a four-wheeler no matter what.
You can find anything there – from great off-road vehicles to those you can drive by night more, and cars deemed great for women. Since this system sounded wonderful to numerous investors, the company made it to a Fortune 500 status in 2021, just nine years after its founding. It was one of the youngest companies to make it that far.
How Are Hertz and Carvana Connected?
Hertz is another car rental company with a bigger reputation and history than Carvana. They're an international rental company with numerous locations across the globe. Hertz declared bankruptcy in 2020 amid COVID-19 but recovered after Mark Fields was named the new interim CEO.
Hertz and Carvana partnered in 2021 to boost online sales, meaning that Hertz allowed Carvana vending machines to sell their cars. Hertz essentially liked the Carvana sales concept and wanted to scale it to their level. This, however, seems to have been a match made in hell.
Since joining forces, both Hertz and Carvana have had some excruciating legal issues. Both were accused of selling stolen vehicles, peddling unsafe vehicles to customers, and even accusing people who bought cars of fraud, thus getting innocent people arrested.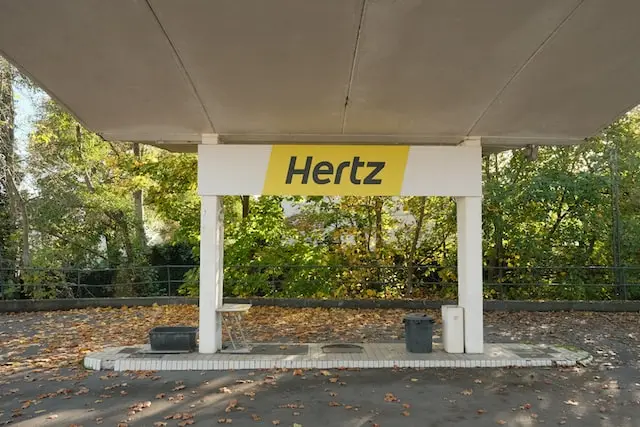 Why Is Carvana Facing a Major Lawsuit In 2023?
Carvana has been facing major lawsuits for over a year, and this issue will seemingly continue in 2023. Next to being shut down in big states like Illinois, Michigan, and Pennsylvania, it's unclear whether they'll be affected by Hertz's $168 million lawsuit from December 2022.
Carvana got heat for selling stolen and damaged cars to people. A specific charge states that a customer from Colorado purchased a car online from Carvana in December of 2020, got the paperwork and the purchase slip, but had the car repossessed in July of 2021.
The people that came back for the car? Hertz representatives. They claimed that the car was stolen from one of their lots around seven months before the customer from Colorado made the purchase. As he got the car back after giving proof that it was legally bought, he insisted on a thorough car checkup.
The checkup showed that the car had an odometer reading done in California in May 2020 and that the car was involved in an accident and had faulty repairs. There were also multiple titles on the car before the Colorado customer got his hands on it.
Although Carvana and Hertz both promise the sale of used cars, a certain standard is expected. Carvana needs to take care of all its deeds and titles before selling to a new user – this is factual for every used car sales company.
In 2023, Carvana's stocks are down 40% since their mounting legal issues are piling up. With the Hertz lawsuit playing out, it's a matter of time before Carvana has to close its doors.
Was This Expected from Carvana?
In many ways, yes. Carvana was founded by Ernest Garcia III and other partners; Garcia's father, Ernest Garcia II, doesn't have the best of reputations as a businessman – he pleaded guilty to felony bank fraud charges when Lincoln Savings and Loan Association collapsed during the 1990s.
Garcia sold nearly $3,6 billion of Carvana stocks several years ago, and despite the company having a legitimate business model, their operations seem dodgy at best. Anyone that's dealt with the company over the years knows this; it's a public secret, more or less.
People have been presenting evidence of Carvana selling damaged and stolen cars to people for years. And though it's impossible to ask customers to believe every single rumor, when they pile up as much as they have, it's high time to listen to people's experiences with the company.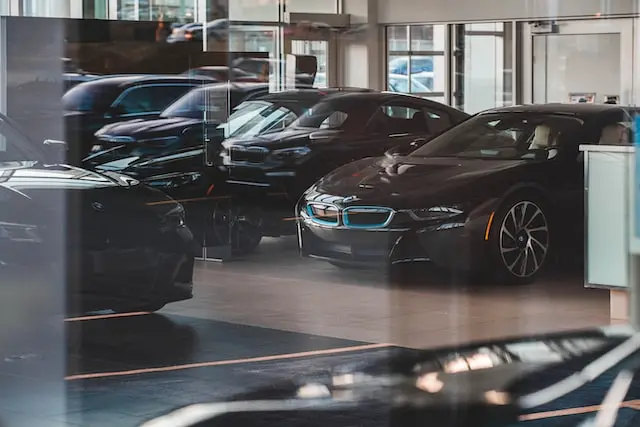 Every Carvana Lawsuit and Legal Issue So Far
Before diving into the analysis of how Hertz and Carvana might handle their respective situations, it is important to review all the company's legal issues. And if you've ever purchased a car from them or intended to deal with them somehow, I urge you to reconsider.
Not just because they're problematic but because their vehicles are genuinely unsafe by multiple standards. You surely don't want to throw away the battery of your newly purchased car, nor is it worth investing in this company more than they now deserve.
2021 – Failure to Conduct Inspections
In August 2021, North Carolina's regulatory body issued Carvana a temporary ban for any upcoming car sales. The regulators deemed that the company failed to conduct vehicle inspections and provide titles to customers. This is required by law in most US states, so this failure to comply was the first warning sign of potential foul play. 
Not getting a title is dodgy, but imagine purchasing a vehicle that didn't pass inspection? That could be considered conspiratory in many ways and fraud by all accounts. In February of the same year, the company's branch in Novi, Michigan was put under official investigation.
The branch was then put on probation in May of 2021, admitting all accusations to be true. Despite the ban on the branch from doing business with anyone, Carvana's Novi center remained operational. The North Carolina branch got back to business in January 2022.
Summer of 2022 – The Illinois Ban
In May of 2022, the company got struck with another suspension, this time in Illinois; the state suspended Carvana's business license indefinitely. Customers complained about dodgy operations and not receiving car titles – similar to what happened in North Carolina.
Illinois's regulatory body decision effectively banned the company from conducting business within the state. According to the Secretary of State of Illinois, Carvana had failed to issue titles to customers within 20 days of their purchases, which is a direct requirement of the state's law.
It was also discovered that the company had issued registrations from other states to clients in Illinois, which is an illegal practice. Despite all this, the state lifted its suspension at the end of May, with conditions. They were meant to follow strict guidelines.
However, in July 2022, the Secretary of State's office once again came forward with an announcement that Carvana had been suspended. This time, the ban was reimposed because the company continued to do illegal practices.
At the same time, Carvana was facing the same problems in Pennsylvania. However, there, they had a class action lawsuit filed against them, stating that they violated Pennsylvania's Unfair and Deceptive Trade Practices Act by improperly transferring ownership to customers.
October 2022 – Michigan Deems Carvana Cars "Harmful to Public"
The Michigan lawsuit and legal issues were the peaks of the iceberg for Carvana. Their Novi location was at the heart of the problem, but they had massive problems throughout the entire state.
In October 2022, Michigan's Secretary of State suspended the Carvana Novi dealership's license because they were causing "immediate harm to the public." The suspension was based on the facts presented by the state – Carvana violated the Michigan Vehicle Code on several occasions (although allegedly, since Carvana denies every single lawsuit and accusation). 
The (alleged) problems were discovered by the state's regulatory staff during a thorough and fruitful investigation of multiple customer complaints. The complaints primarily revolved around title problems, but they were enough for the Secretary of State to revoke Carvana's license for good.
The Secretary of State listed the following issues:
Failing to provide title applications and registrations within fifteen days of delivery for 112 customers,
Failing to put records up for inspection during established business hours (or reasonable hours),
Fraudulently selling and renting vehicles. Some Carvana employees confessed that they destroyed title applications and documents regarding the sale of three cars that were sold and taken back by Carvana,
Illegally and improperly giving out temporary registrations,
Not maintaining and displaying improper odometer records but convincing the customers to sign the given odometer disclosure,
Violating a probation deal 127 times.
How the Hertz Lawsuit Impacts Carvana In the Long Term
As you can see, Carvana doesn't need the Hertz lawsuit to realize it has a massive problem. The lack of transparency is so blatant that it borders on cockiness. How a company can confidently violate state laws and resume business as usual while being inspected for such serious problems is beyond reason.
Hertz signed a $168 million settlement in December of 2022 with 365 customers who were wrongfully arrested for stealing cars from their used car lot. People had no idea what they were facing and saw some traumatizing arrests, leading to Hertz further being accused of racism and classism.
But how did Hertz come back from bankruptcy and decide to settle this lawsuit? The new CEO Stephen Scherr and the new general counsel, Colleen Batcheler, are the answers. Yes, the company had to restructure its top tier to finally treat its customers as human beings.
Batcheler admitted defeat and settled numerous claims, finally reaching a whopping $168 million worth in settlements. It's yet to be determined if Carvana had any stake in selling cars without titles, but since they've been having issues with giving out titles and settling documents, it's not looking good for them.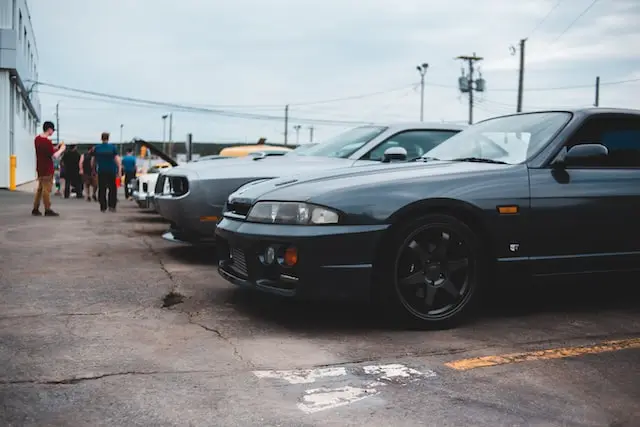 When Will We Know the Fate of Carvana?
We'll likely see Carvana's fate soon. Investors are already pulling out of the deal, as Carvana's bonds have plummeted below 50 cents on the dollar, displaying a high probability of default. That's a staggeringly small price for shareholders, and they're slowly backing out.
Some people who still hold shares in the company would probably like to see it restructured and do some good, but considering their audacity in dealing with legal issues, it's unlikely they'll falter.
Carvana's largest creditors have signed a cooperative agreement to avoid payment problems, but they have something else on their hands – a $4 billion in unsecured Carvana debt. This amounts to around 70% of the company's total value, but their agreement may be a sign that it isn't closing down just yet.
What Will Happen to Hertz?
Hertz will likely be totally fine after the lawsuit debacle. They got lucky when choosing a new CEO and general counsel because the new management saved the company from certain death.
However, the reason they claimed their cars were stolen was most likely because of insurance claims. They wanted to round up a hefty sum of insurance money and un-declare bankruptcy. Signing the settlement means they'll lose that, but the insurance will help them pay out.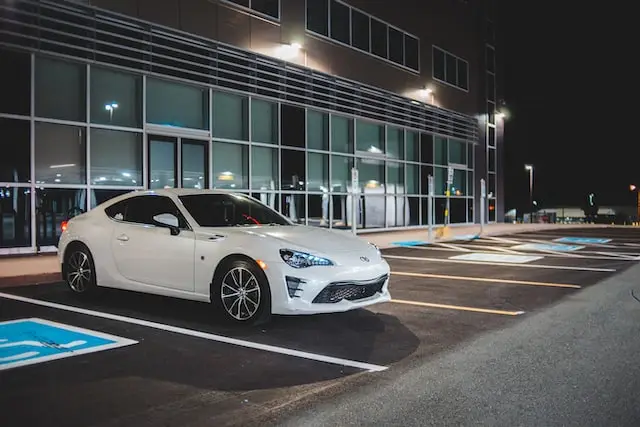 Carvana Doesn't Have a Redemption Arc Available
Anyone still hoping for a Carvana redemption is probably a shareholder or Ernest Garcia III himself. The company is in shambles. What was meant to be an interesting and ingenious startup ended up becoming the laughingstock of the automotive industry.
Carvana's only redemption arc could be a show of remorse and a change of management. Otherwise, it's unclear where they can go from here.