You can wash your four-wheeler daily, but getting back that showroom shine will not be possible with a simple rinse and dry. Only the best car detailing kits will do the job just right – with a little washing, waxing, and polishing, even the dodgiest of vehicles can become as good as new. Here's everything you need to know and buy in order to end up with a spotless four-wheeler parked on your driveway.
A good car detailing kit has everything you need to get your vehicle gleaming with cleanliness, often for a price that's much better than getting each product separately. I personally recommend the Chemical Guys, Adam's Arsenal, or the Armor All professional car detailing kit, as each of them is a great value-for-money option. However, with so many available, your choice should come down to personal preference. 
What Are Car Detailing Kits and Why Should You Buy One?
Even the most experienced owners can get pretty overwhelmed while shopping for cleaning supplies. You need to choose the right wash soap, wax, sealant, and microfiber cloths and towels. 
Luckily, the evolution of vehicles and the adjoined industry brought us many car-related products that are super user-friendly. A detailing kit is certainly one of them – it has absolutely everything you need to get that spotless shine.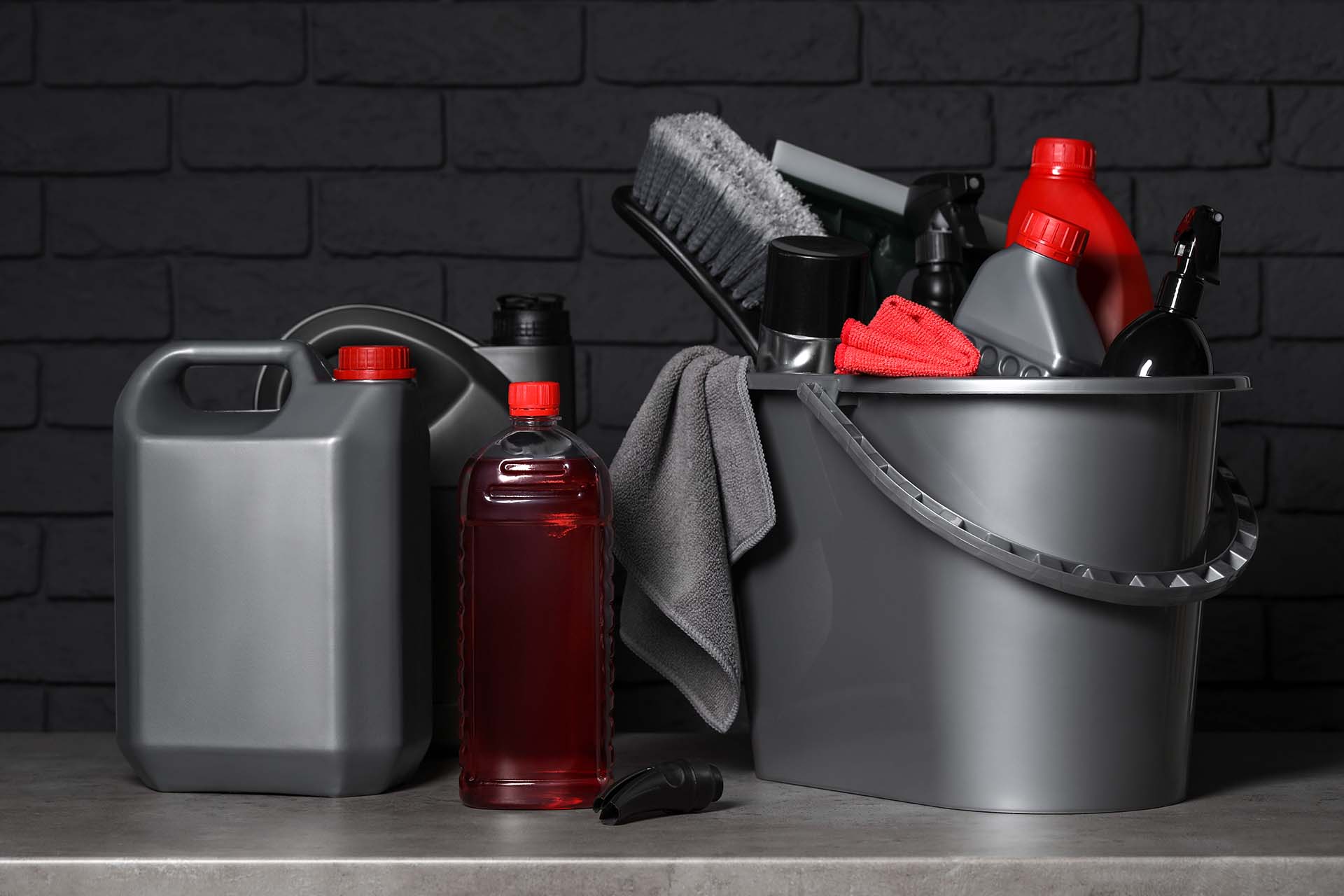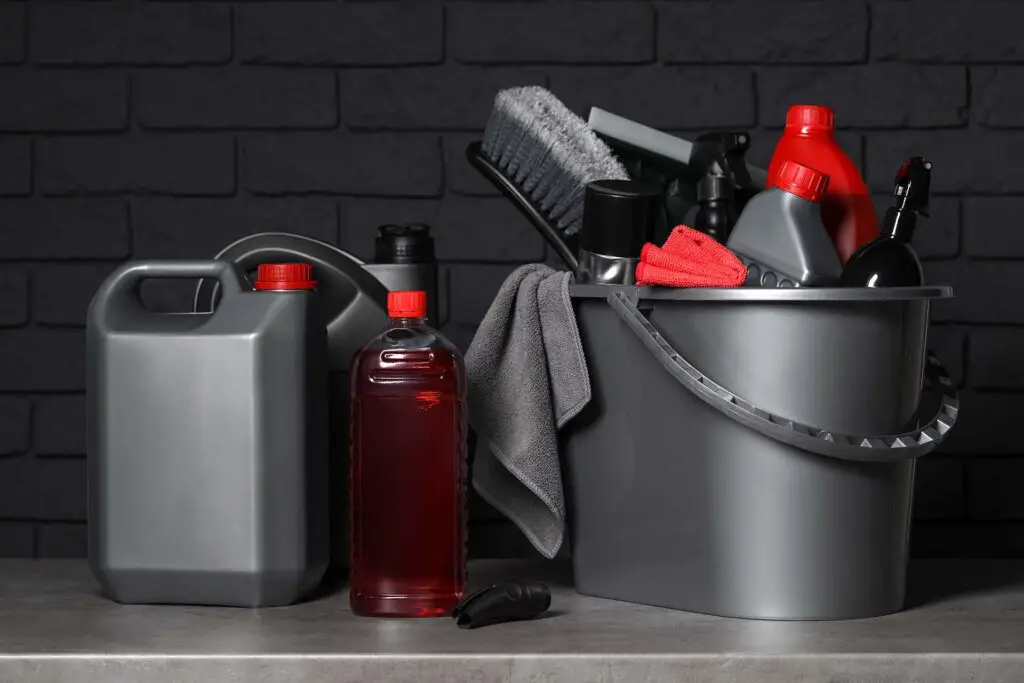 Detailing Is More Than Washing – That's Why Kits Come With Various Supplies
Rinsing a four-wheeler can only do so much – in order to get your machine looking like it was in its prime years, you need much more than a sponge and some soapy water. When it comes to detailing, washing a four-wheeler is only the first step of the process. 
The rest of the whole ordeal is cleaning out the harder-to-reach parts both in the interior and the exterior, as well as adding an extra layer of protection by waxing and polishing. Detailing a vehicle should be done in the next order:
Thoroughly rinse and dry until all the dirt and debris are gone, 
Clean tires, rims, glass, and other parts of the exterior using a specific cleaner for each,
Gently wax and polish the machine using the recommended products from the kit, 
Thoroughly clean all of the interior elements with special products and fine brushes. 
Detail Kit Is a Budget-Friendly Way to Get Your Car Spotless Whenever You Need To
While regularly using a car wash is important, it should be thoroughly detailed a few times a year to really get your four-wheeler in top shape. Moreover, treating the exterior and interior elements with great products can vastly increase their lifespan, and everyone who knows a thing or two about the cost of owning a car knows just how much durability is important. 
Besides giving your vehicle some extra care, the best car detail kit is also more budget-friendly than buying each product separately. Also, you're using various products made by the same manufacturer, so you can expect more uniform results. Here's an overview of what you get with each kit I'll discuss and for what price:
| | | |
| --- | --- | --- |
| Detailing Kit  | Includes | Price |
| Chemical Guys  | Wash Soap, Wet Wax, Wheel Gel, Shine Dressing, Dressing Applicator, Glass Cleaner, Wipe Detailer, Bucket, Dirt Trap, Foam Gun, Wash Mitt, Handle Brush, 4 Microfiber Towels | $130 |
| Adam's Arsenal | Wash Soap, Wash Sponge, Spray Wax, Wheel Cleaner, Tire Shine, Wheel Scrubbing Mitt, Glass Cleaner, Interior Detailer, Foam Gun, Bucket, 3 Microfiber Towels, Drying Towel, Grit Guard, Air Freshener | $120 |
| Armor All | Wash Soap, Ceramic Tire Coating, Ceramic Wheel Cleaner, Ceramic Glass Cleaner, Protectant Interior Spray, Wash Mitt, 3 Microfiber Towels | $30 |
The Chemical Guys Arsenal Detailing Kit Is the Best High-End Product in This Category
If you're willing to get down and dirty to clean your four-wheeler, as well as get even the little details such as seat belts spotless, the Chemical Guys Arsenal kit is probably the way to go. For a pretty affordable price of about $130, you get everything you need to get your four-wheeler looking like it just came from the dealership. 
Key Features of the Chemical Guys Arsenal Kit
Not only does this all-inclusive kit come with everything required for the job, but it also brings high quality to each and every product included. The used formulas are pH-neutral, and they leave a nice fragrance. Also, the cleaning supplies are convenient and very easy to use – the towels are 16" by 16", the sprayer bottle holds up to 16-ounce of fluid, and the foam gun is applicable to any garden hose. 
Due to the number of products included, as well as their quality, the Chemical Guys Arsenal kit is as close to a professional job as you can get. With a little bit of effort on your part, it will get your trusty four-wheeler clean, conditioned, and protected. No matter if you're driving at night or during a bright sunny day, the paint will be as shiny as ever. 
Pros and Cons of the Chemical Guys Arsenal Kit
Here are the pros of having the Chemical Guys Arsenal in your garage: 
Complete coverage of the interior and the exterior, 
There are many accessories, including soft brushes and microfiber cloths, 
A foam sprayer is included in the kit. 
But, as we all know, there's no such thing as the perfect product. Here are some downsides to keep in mind: 
While not super expensive, it's still one of the pricier options, 
It's not suitable for a beginner, 
The kit could use a bit more wash soap. 
Customer Reviews of the Chemical Guys Arsenal Kit 
The Chemical Guys Arsenal kit is the subject of many satisfied customers' praise, and that's definitely well-deserved. It gets the job done perfectly, and the company's return or replacement policy is exceptional as well. 
The only thing some of the users found fault with is the fact that this kit is too equipped for someone that is just starting to get into the world of vehicle detailing. It still needs more products for the job to be done on a professional level.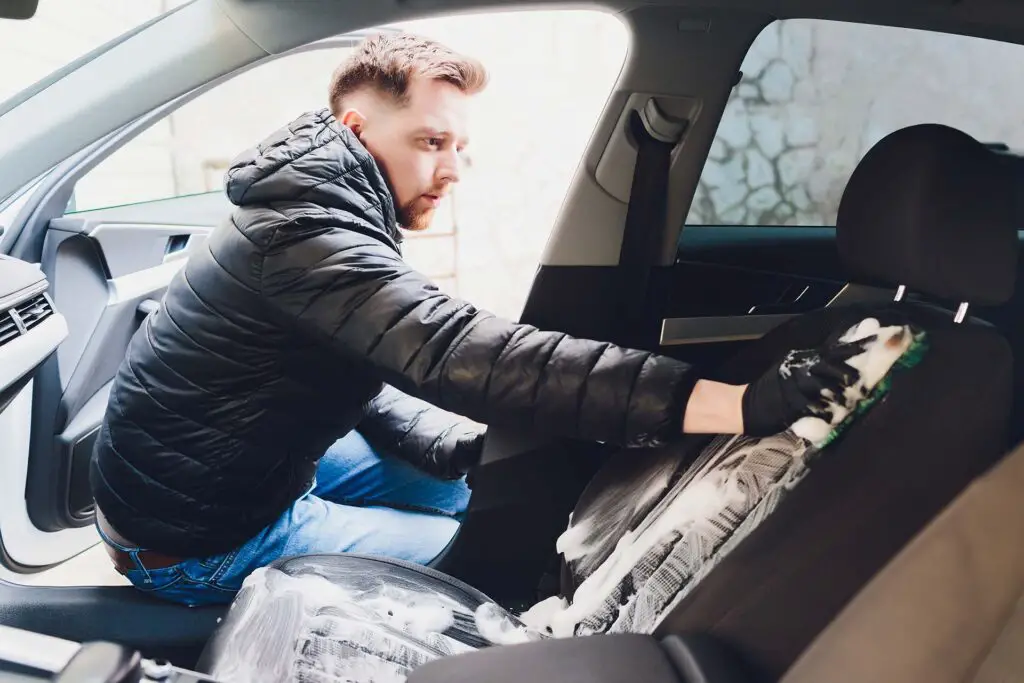 The Adam's Arsenal Builder Detailing Kit Is Probably the Best-Equipped Choice
Comparable to the Chemical Guys Arsenal kit, the similarly-named Adam's Arsenal Builder kit includes just about everything you need for a thorough exterior and interior clean. Not only is this kit well-equipped, but the products included are also pretty high-quality. With it, your four-wheeler will surely be one of the shiniest on the most famous roads in the US. 
Key Features of the Adam's Arsenal Builder Kit
A pretty balanced set of supplies, both for the interior and the exterior, is included in this kit and for a cheaper price than the previously discussed product. It's easy to use and quite a steal when you take into consideration how much you'd pay for everything separately. 
While there are many products included, the Adam's Arsenal Builder kit is convenient for beginners as it's pretty easy to get the hang of. With their carefully formulated blends, you'll feel like a professional detailer in no time. 
Pros and Cons of the Adam's Arsenal Builder Kit
Here are the pros of using the Adam's Arsenal Builder kit to get your vehicle spotless:
One of the few truly comprehensive kits, 
You get a foam gun as well as a foam cannon, 
There are many cleaning accessories, including soft brushes and microfiber cloths. 
Just keep in mind the next cons: 
Same as Chemical Guys – while it's not expensive, it's also not the most affordable option, 
Not enough products for a completely professional job, 
The foam gun could be stronger. 
Customer Reviews of the Adam's Arsenal Builder Kit
Overall, customers are pretty satisfied with this detailing kit, and a lot of them report that the microfiber towels and sponges hold up well even after multiple uses. Some praise the product as it made their vehicles spotless even after some off-road driving adventures. 
While the negative reviews are few and far between, some customers feel like the foam gun doesn't provide enough spraying power for a quality job, while others reported that their kits got delivered damaged. Luckily, you can always rely on the return policy if it ever happens to you.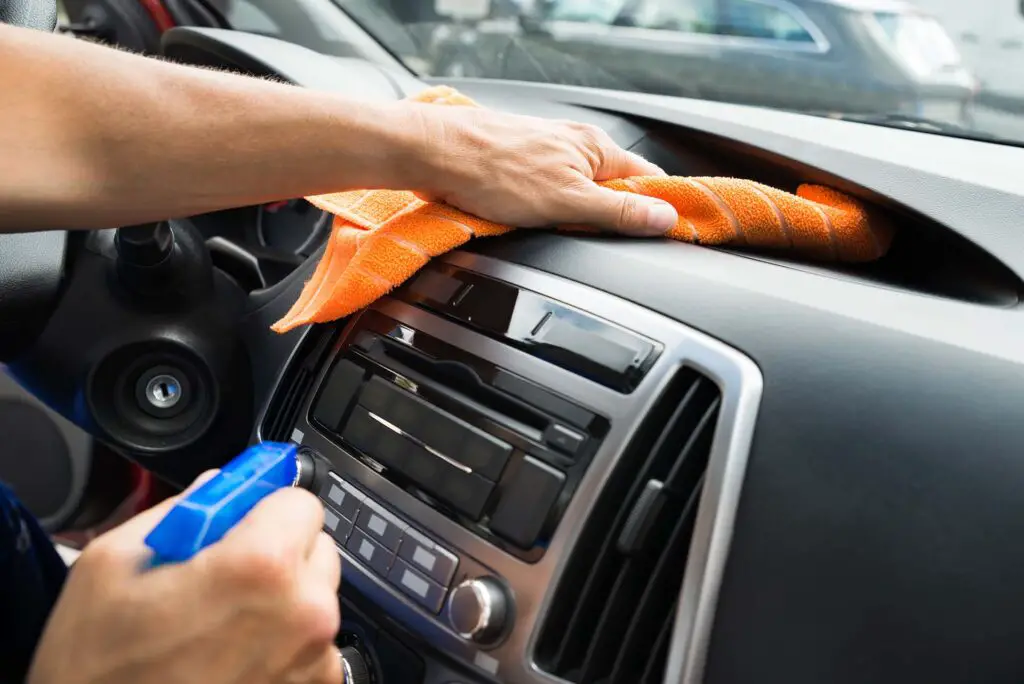 You Should Also Take Into Consideration the Armor All Detailing Kit – The Most Budget-Friendly Option on the Market
One of the most affordable options in the category of detailing kits is the Armor All product. Of course, the low price stems from the fact that it includes only the basics you need for exterior and interior detailing. However, it's still more than enough to get your four-wheeler spotless. 
Key Features of the Armor All Kit
While the Armor All doesn't include a foam gun, a couple of microfiber towels and a wash mitt are all you need to clean your vehicle inside and out thoroughly. Besides the washing fluid, you get special cleaning products for the wheels, tires, and glass surfaces. 
All bottles have spray nozzles, making them easy to use, and a pump-spray freshener is also added to the mix. If you're not set on perfectly detailing your vehicle but still want to clean it better than a simple wash, Armor All will work just fine. 
Pros and Cons of the Armor All Kit 
Here are some of the pros of having an Armor All detailing kit on hand:
It's the most affordable option by far, 
Includes everything you need for a good clean, 
Very convenient to use and suitable for beginners. 
For such a cheap price, you're bound to find some downsides to this product. Here are a few to keep in mind: 
It includes just a few products, 
It's not enough if you want a super thorough detailing job, 
The foam gun is not included. 
Customer Reviews of the Armor All Kit 
Customers who were looking for a simple and traditional car wash kit are more than satisfied. While some find the kit not comprehensive enough, a lot of users complete it with a few additional purchases and are amazed at the affordability and quality of the product.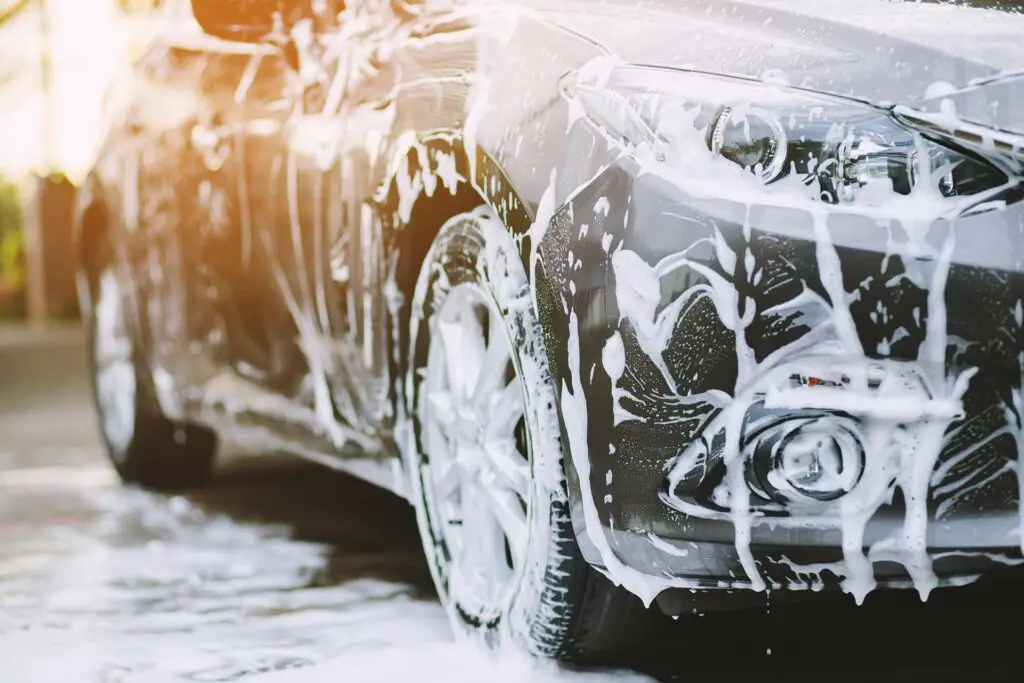 How to Choose the Best Car Detailing Kits
Whether you have a brand-new car, a used vehicle, or even one with a salvage title, it's important to do everything in your power to maintain and protect it. That's why having a good vehicle detailing kit in your garage is one of the best things you can do for your four-wheeler. 
Here are a few important aspects you need to keep in mind when you're shopping for a detailing kit: 
The Kit Should Include Products for Both the Interior and the Exterior

Besides ensuring the kit is within your budget, it's important to consider the quality of products included and if they're enough to clean your four-wheeler inside and out. From the headliner above to the steering wheel, the supplies included should be able to clean even the most delicate parts of your vehicle.
The Kit Should Include Car Wax and Sealants for Complete Detailing

A good detailing kit will not only get your machine nice and clean, but it will also be able to provide your vehicle with that much-needed layer of protection. That means it should include car wax and sealants as exterior products, which will keep the paint on your four-wheeler safe and shiny with a glass-like layer.
It's Important the Kit Includes the Right Cleaning and Application Gear

Of course, all that cleaning fluids and wax won't apply by themselves. That's why it's important to have the right gear to do the job well. Sponges, drying towels, pads for applying wax, as well as microfiber cloths are definitely must-haves.
Tips Before Buying One of the Best Car Detailing Kits
By now, it's probably clear to you that there are many different types of kits available, and some are definitely more comprehensive (and expensive) than others. For anyone just getting into detailing, I'd recommend starting with the more budget-friendly options, as they're usually simpler to use. 
Once you get more knowledgeable about the ins and outs of vehicle detailing, you can go up the ladder and start using more expensive and comprehensive kits. If you're worried about the higher price, keep in mind that you'll use it only a few times a year. Ultimately, that's a pretty good investment, seeing as you end up with a quality product that will serve you for years to come.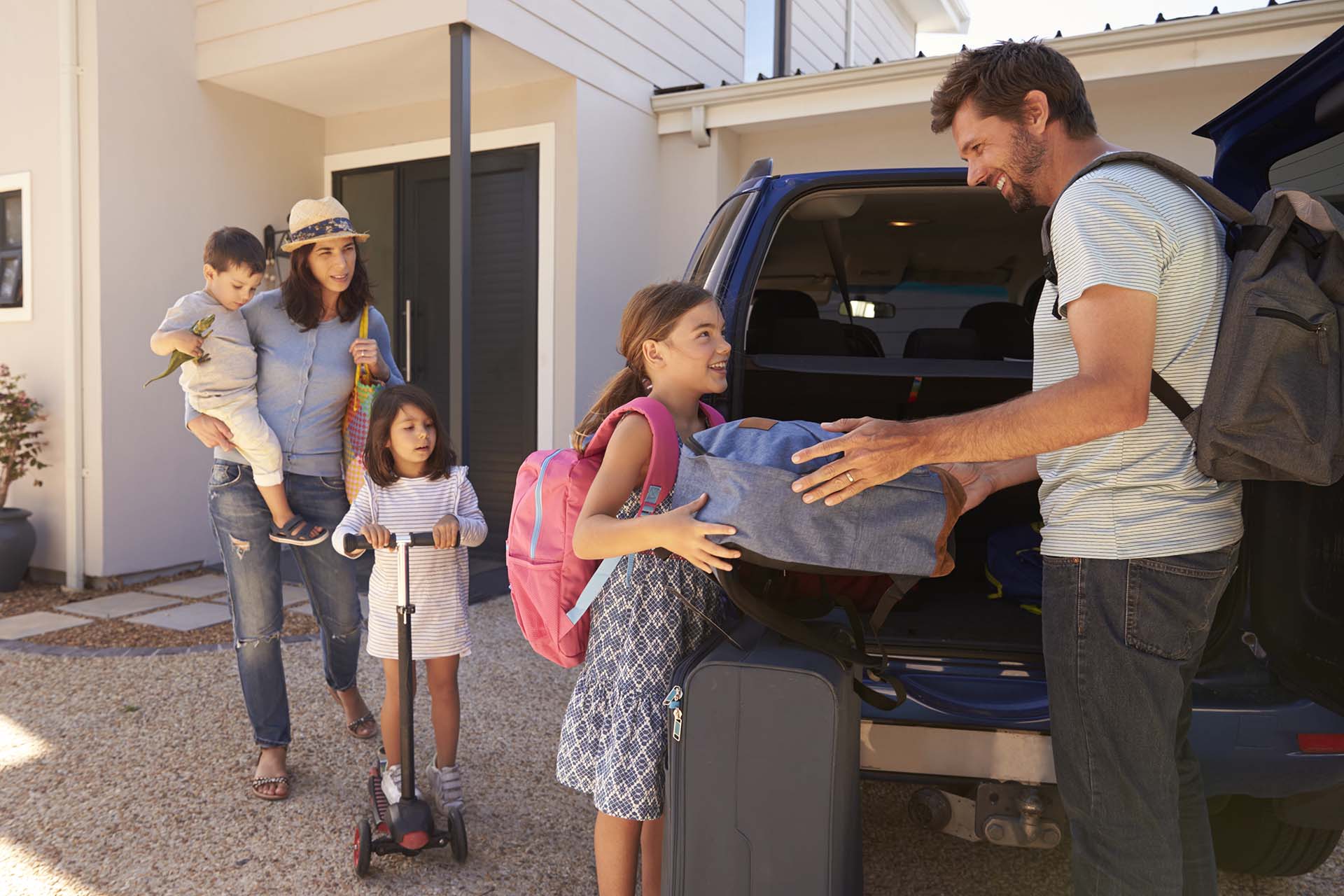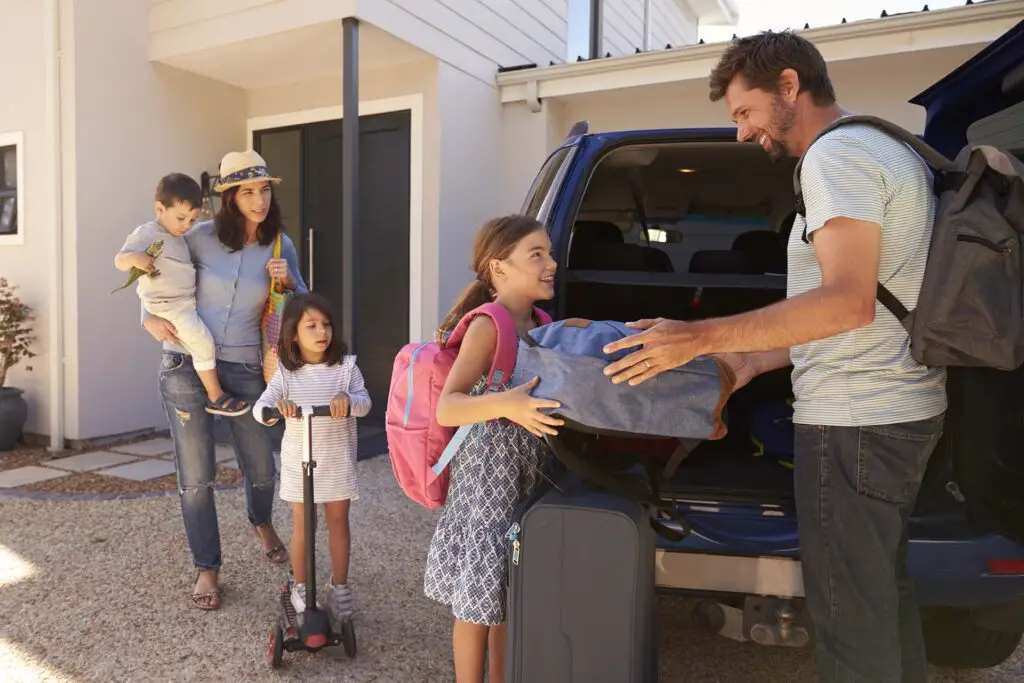 With the Right Detailing Kit, You'll Be Able to Use the Surface of Your Four-Wheeler as a Mirror
The best detailing kits are comprehensive while still being relatively straightforward and easy to use. However, the deciding factor should depend on what specifically you're looking for. Don't get discouraged if you have to go through a couple of different brands in order to find the perfect one for you. Trust me, when you do, you'll never want it to leave your side. Your four-wheeler will be the shiniest on the block!