If you're a parent-to-be or there will be another baby joining your family soon, you want to have the most suitable vehicle when the time comes. Luckily, there are many baby-friendly cars available on the market, with plenty of great features – but how to choose the best one? The following list can provide you with the right guidelines.
Which Factors Should You Consider When Researching Baby-Friendly Cars?
When there is a new baby on the way, many new parents opt to change their current vehicle models for something more baby-friendly. However, there are many different elements you should take into consideration when choosing the car that suits your family's needs the most. But what are the most important ones? When the time comes, make sure your new vehicle has:
Suitable LATCH System

Although every child-safe vehicle needs a LATCH system that will allow you to safely place your baby's car seat in the car, not all LATCH anchors are easy to use. Once the new baby arrives, you want to be able to take these seats in and out of the car easily. However, this process may take a bit more of your energy if you opt for the wrong vehicle. Luckily, there is an easy solution – when you go on the test drive, bring a car seat.
Safety Features

Your vehicle should have as many safety elements as feasible. Not only will they keep your children safe, but they will help you reduce the driving anxiety you'll be experiencing when driving with a newborn. Therefore, make sure you look for the features such as anti-lock brakes, side-curtain airbags, adaptive cruise control, or forward-collision alert when buying a new vehicle.
Enough Space

If you already have kids, you wish to make sure that there is enough space for everything and everybody in a new car – and then some. Not only will you need additional space for the baby gear, but in the following years, you may need to cart around your kids' friends or your family members.
Camera View

New babies will soon grow into toddlers, so a feature that will allow you to have a top-down view of the position of your vehicle is a must-have. Therefore, in order to avoid any accidents, it's a good idea to look for vehicles that offer a 360-degree camera view.
BMW X5 Will Provide You With More Than Enough Room
This SUV with sporty characteristics has more than enough boot space for all your necessary and additional baby gear – even if you're expecting twins! According to Euro NCAP, BMW X5 has a five-star safety rating, which speaks a lot on its own.
Besides a fuss-free, high-tech interior, it also provides you with a head-up display option, so you'll be able to watch the road without interruptions and, therefore, preserve the safety of your family. Maneuvering the vehicle will also be a breeze with the help of a parking camera, while driving at night proved to be fun for the young ones due to the panoramic moonroof. 
BMW X5 is also a leader when it comes to comfort if you keep in mind that it offers memory seats, dual-zone temperature control, as well as cruise control. However, compared to some other excellent baby-friendly solutions, note that it is a luxurious family car. After all, BMWs are known to be some of the most expensive cars in the world – so be prepared to pay the high car price. The base manufacturer's suggested retail cost for the 2022 BMW X5 is around $60,000.
BMW X5's Safety Features
With a high-tech rear-view camera, this vehicle will help you be aware of your surroundings, while Active Protection System is there to detect an accident that may occur – and power down the engine, windows, and moonroof and activate the post-cars braking system. 
Line departure warnings, frontal collision warnings, speed limit information, and blind spot detection are there to issue necessary alerts during your drive and help you become a better driver. On the other hand, the anti-locking braking system and SOS button are there to offer additional peace of mind.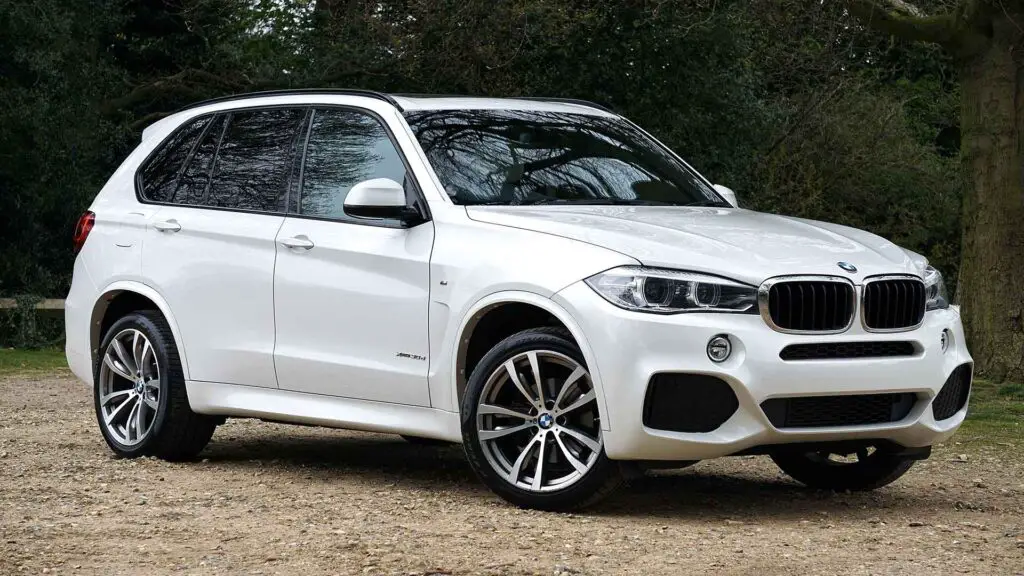 Mercedes-Benz A-Class Offers Exceptional Child Safety
In one of their tests in 2018, Euro NCAP gave this vehicle the highest score when it comes to child safety (91%), so it's definitely worth considering when looking for a baby-friendly car. Although not as practical or spacious as an MPV (large hatchback) or SUV, this relatively small family car provides a good enough luggage size to fit a baby's pushchair. Not only that, but the boot has a wide opening, which makes loading and unloading quite easy. At the same time, setting up the baby's car seat should be easy, with rear doors that can open wide.
The voice control system makes navigating this vehicle easy, but note that it also comes with excellent safety features. As standard equipment, you'll be provided with several types of airbags that protect both rear and front occupants, as well as with emergency braking, speed assistance system, lane-keep assist, and lane departure warning.
If you wish to know more about this model's safety features and find out what makes it an exceptional family vehicle, take a look at the table below:
| | | | |
| --- | --- | --- | --- |
| Feature | Driver  | Passenger  | Rear |
| Front airbag | Standard feature | Standard feature | Non-applicable |
| Knee Airbag | Standard feature | Not available | Non-applicable |
| Belt Load Limiter | Standard feature | Standard feature | Standard feature |
| Belt Pretensioner | Standard feature | Standard feature | Standard feature |
| Side Head Airbag | Standard feature | Standard feature | Standard feature |
| Side Pelvis Airbag | Standard feature | Standard feature | Available as option |
| Side Chest Airbag | Standard feature | Standard feature | Available as option |
| Isofix/i-Size | Non-applicable | Not available | Standard feature |
| Airbag cut-off switch | Non-applicable | Standard feature | Non-applicable |
| Integrated Child Seat | Non-applicable | Not available | Not available |
Volkswagen T-Roc Has Many Baby-Friendly Features
Another one of the best family cars with a five-star safety rating, the VW T-Roc will keep your whole family safe during the drive. It's equipped with an anchor point for an ISOFIX child seat. With this system, you'll be able to plug the baby's seat into the suitable points without the need to secure it with the car's seat belts. 
It also offers a user-friendly media system with Android Auto and Apple CarPlay as standard features, which means that you can easily access apps such as ABC Kids or Spotify and keep your young ones entertained while driving. In addition, you can easily mute a built-in navigation voice if your baby is asleep during the family journeys. 
As for the safety elements, besides six airbags, visual and audible warnings are there to alert you about possible collisions, but even if you don't manage to react on time, the city emergency braking system is there to help you reduce the impact speed and possibly even avoid a collision altogether. Additionally, if you wish to use this car for off-road driving, note that you'll be able to set the driving mode easily and adjust it to the road conditions and the weather. 
Volkswagen T-Roc's Boot Capacity
Volkswagen T-Roc is yet another small car on our list, which is the perfect choice whether you're going to use this car for city driving or cruise with it on some of the most famous routes in the USA. However, smaller vehicles tend to provide less space, which can be an issue for those expecting a baby – especially if they have more kids. Still, the good news is that this vehicle offers an option of a boot floor dropping down, which can provide you with valuable additional space – you won't even have to remove the parcel shelf. 
Nevertheless, take into consideration that this sporty designed model offers minimal storage, with tiny door beans in the back of the vehicle and a small central console box, which can be an issue for some families.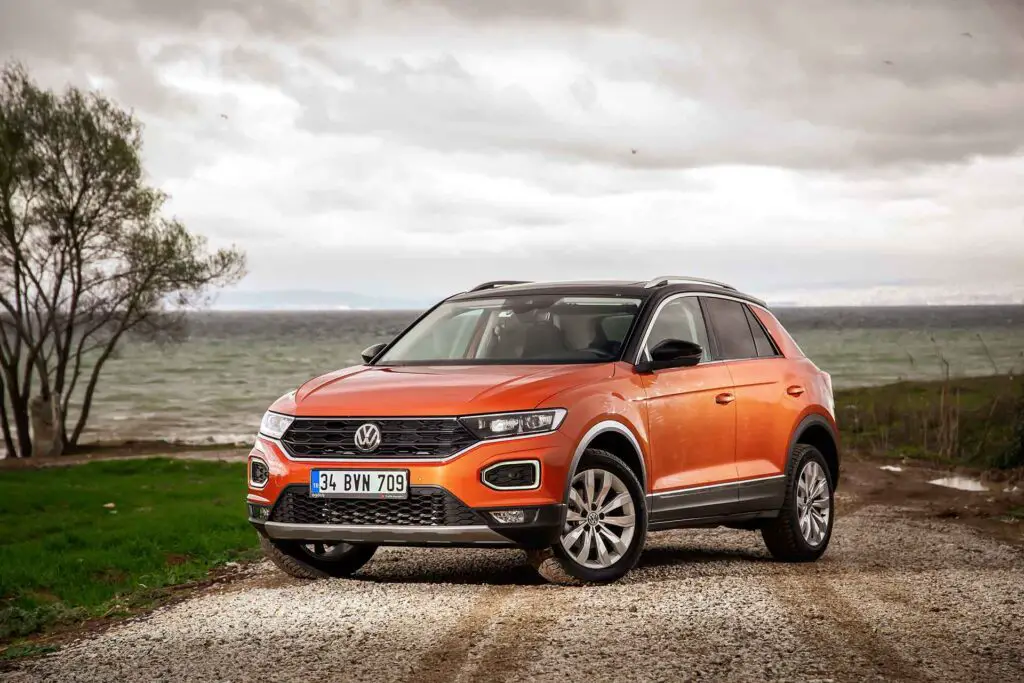 Audi Q3 Combines Practicality, Reliability, and Compact Style
Some would say that Audi Q3 is a parenting dream with all the child-friendly features it offers. Here are just a few:
ISOFIX anchors on the outer rear seats as well as on the front passenger seat, 
Rear seats that can fold down separately, 
Seatbelt warning light, 
Child locks on back doors that are electrically operated, 
Six airbags with the Sideguard airbag system,
First aid kit.
It shouldn't come as a surprise that this vehicle also comes with a five-star retaining, but it isn't the only positive quality this model has – this little SUV is an extremely powerful car that will make any ride fun. It feels sturdy and solid on the road, which is not a usual characteristic of cars this size. Although it possesses a smaller capacity, it can fit two child seats on the outer seats easily. 
As opposed to previous vehicles, this one is equipped with better storage. Good-sized door bins and a large glove box are available on the front, while rear storage space remains minimal with small storage trays. 
The boot is big enough for all-sized strollers – and even additional bags when needed. Not only that, but Audi Q3 also has an automatic unlock doors feature, which can be a real lifesaver when your hands are full. Another good feature this model provides is air vents at the back of the vehicle that can allow you to regulate the car thermostat and temperature for the rear passengers as well.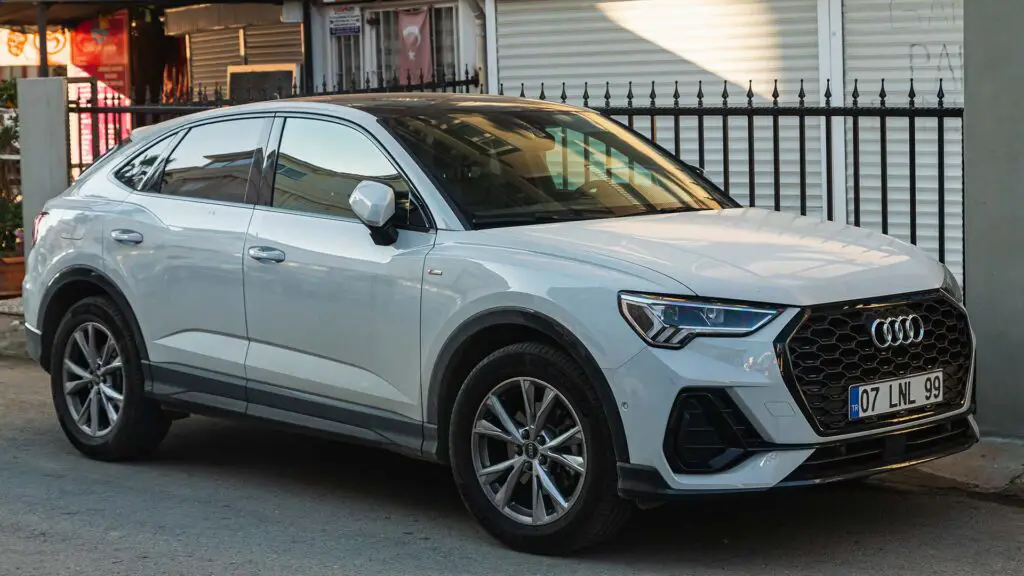 Skoda Superb Offers All the Space You Need
If your biggest priority when buying a vehicle suitable for the baby on the road is space, then you will make no mistake with Skoda Superb. Not only spacious but also comfortable, it offers more than enough room for a stroller and plenty of legroom for adults – something that can be a problem with smaller vehicles. You may be concerned about the difficulties of managing such a large family car, but note that it's surprisingly agile for such a big vehicle.
Skoda Superb proves to be enough for everything a growing family needs. But it's not all about the vast volume – the car's interior is packed with good storage solutions. You can start imagining how much thought has been put into designing this model if you consider that there is a space for umbrellas hidden at the front, a detachable torch in the car's boot, and many other similar additional features. 
One additional feature that shouldn't be neglected is the size of the Skoda's fuel tank – it will allow you to pass more miles before you need to stop to rest, which is perfect considering the baby passenger you'll have with you. Of course, it comes with a wide range of safety features, from a post-collision braking system and over seven airbags to the electronic stability control system.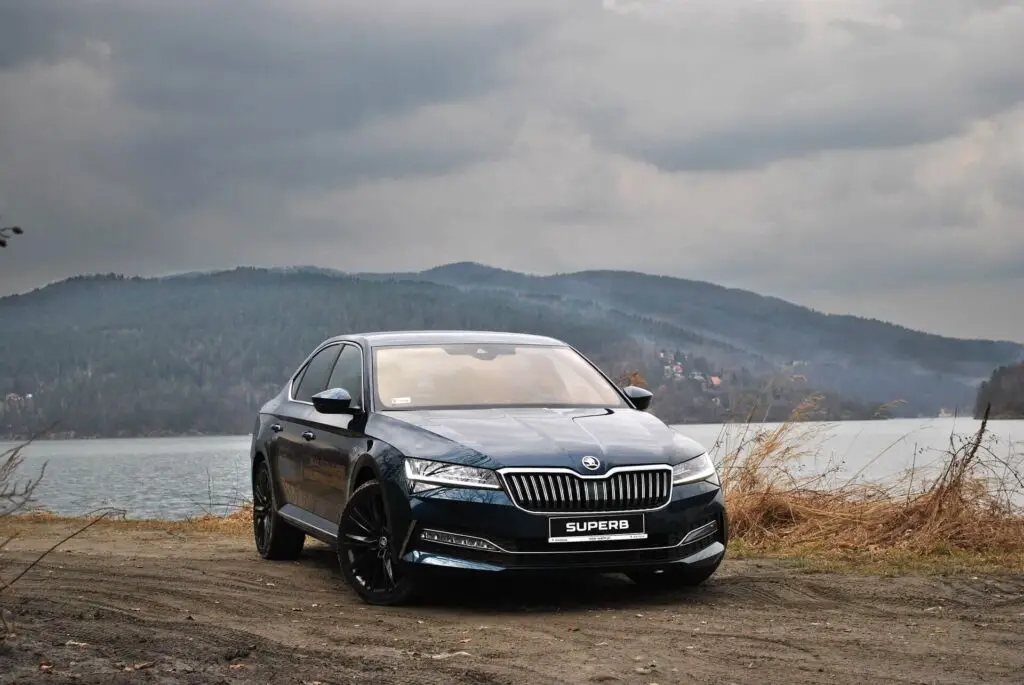 Make the Right Choice and Ensure Your Growing Family Has All That It Needs
This list contains vehicles that are suitable for babies, practical to use, and relatively affordable. Of course, there are many other cars with plenty of baby-friendly features – these five are just the start. However, each one of them is picked for a reason. Therefore, even if you don't end up choosing one of them for your future car, make sure that your new vehicles at least possess similar features and provide your family with a highly functional and safe car.