You're not alone if you're in a dilemma between the two most popular Subaru crossover SUVs. The Subaru Outback vs. Forester – it's definitely a head-scratcher. With so many similarities yet some notable differences – I've put together a comprehensive comparison of these two rugged four-wheelers to help you make your decision easier. So, read on to find out which one might be the right choice for your needs.
Subaru Is Well-Known as a Vehicle Manufacturer That Prioritizes Longevity and Reliability
Subaru is a Japanese automotive manufacturer known for producing all-wheel drive (AWD) vehicles and SUVs that are popular among outdoor enthusiasts and those living in areas with harsh weather conditions. From the famous routes in the USA to the cities with the worst drivers, you'll probably see quite a few Subarus, no matter where you're headed. 
That's because this brand has a reputation for reliability, durability, and safety. The company has also been praised for its commitment to environmental sustainability, with many of its vehicles achieving high fuel efficiency ratings and earning recognition for their eco-friendly design. 
Crossover SUVs Have Become Increasingly Popular Due to Their Compact Yet Spacious Design
Crossovers are similar to SUVs and smaller-scale passenger cars, as they are designed to offer both spacious and comfortable interiors, as well as fuel-efficient vehicles. Because of this, they have become increasingly popular worldwide, and Subaru has smartly responded to this kind of market demand. 
Actually, Subaru offers four crossover SUVs in their lineup – the Forester, Outback, Crosstrek, and Ascent. However, you're here for the Outback vs. Forester comparison, so we'll save the other two for later. Let's take a look at how these impressive Subaru counterparts do against each other in various different aspects, from exterior design to performance.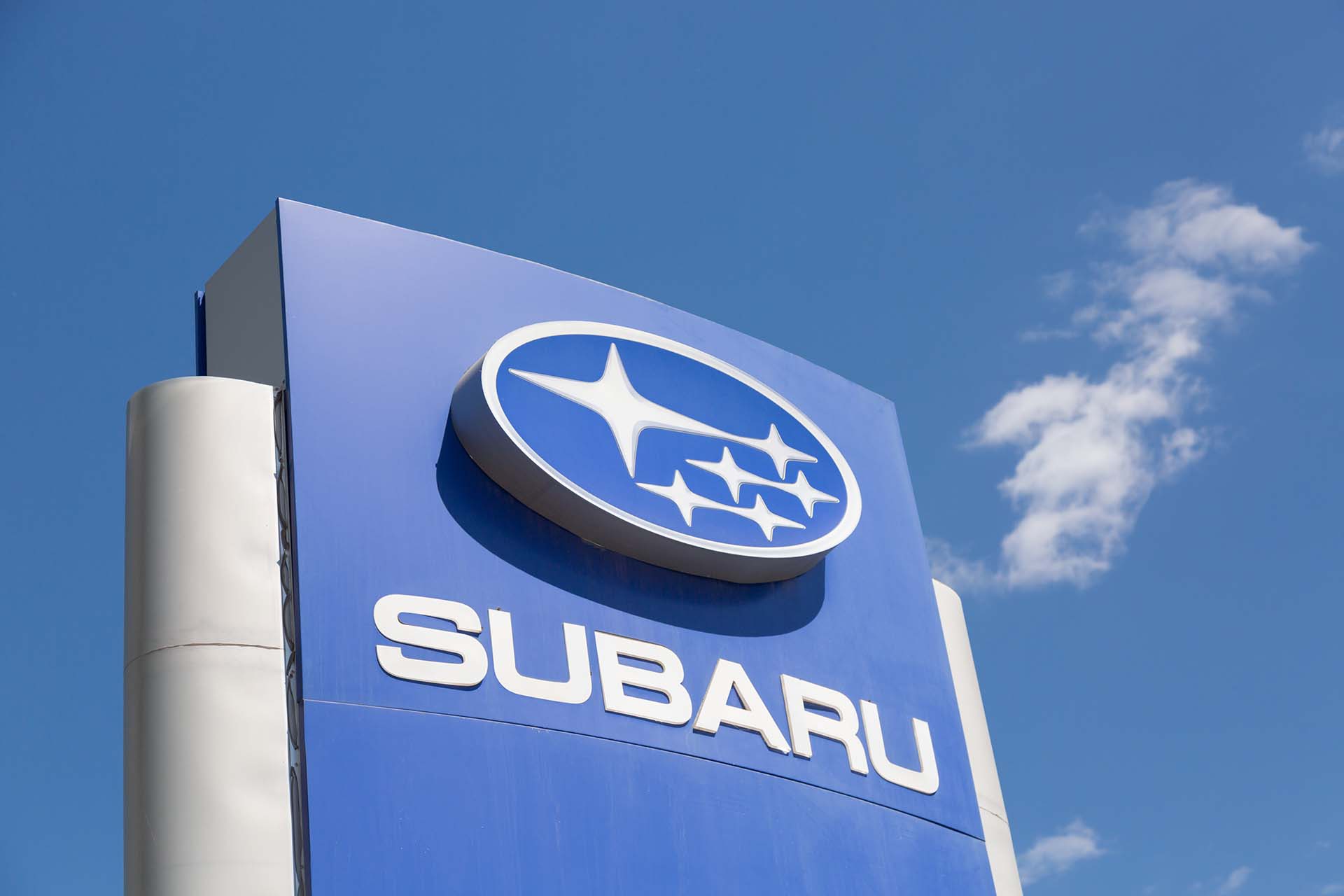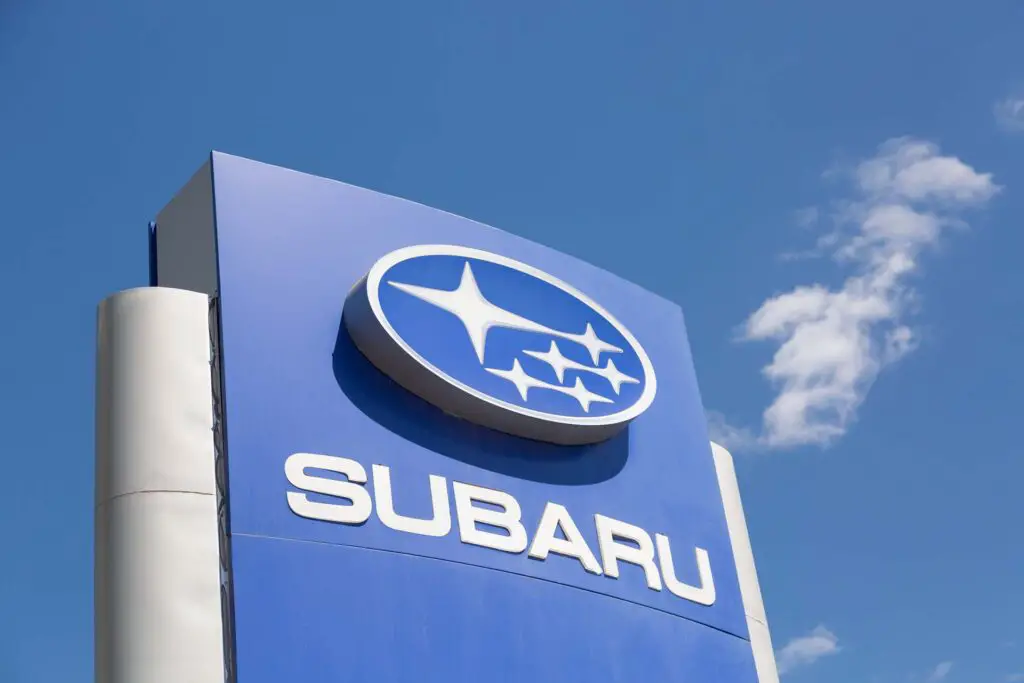 Both Four-Wheelers Have Contemporary Design – Your Favorite Is a Matter of Taste
The two Subaru crossovers are quite similar when it comes to exterior design, but they do have their unique features that might make you fall in love with one over the other. For some, the more outdoorsy style of the Outback will draw them in, while others will find the more traditional SUV appearance of the Forester perfect for their next four-wheeler. 
The Outback Perfectly Blends Ruggedness With Modern Style
If you're a lover of the more outdoorsy and rugged style, the Outback will surely catch your eye. The front of the car features a wide hexagonal grille flanked by sleek LED headlights, giving it a bold and assertive look.
The off-road driving appearance is created by the roofline slopes and the elevated ground clearance. Overall, the Outback's exterior design is both functional and stylish, making it a versatile vehicle that can handle a range of driving conditions while still looking great on the road. 
The Forester Sticks With the More Traditional SUV Design
With a more straightforward design and even higher ground clearance, the Forester is similar to the old reliable SUV style. The front of the car also features a wide hexagonal grille, but here, it has a chrome border and is flanked by a more hawk-eye headlight design, which gives the vehicle an aggressive look. 
Sculpted lines, strong wheel arches, sleek profile – there are many reasons why one would fall in love with this stylish four-wheeler. Overall, from the roofline slopes to the elevated ground clearance, the Forester shares a lot of exterior features with the Outback. Still, it incorporates them in a more familiar way – which one does it better boils down to your personal taste.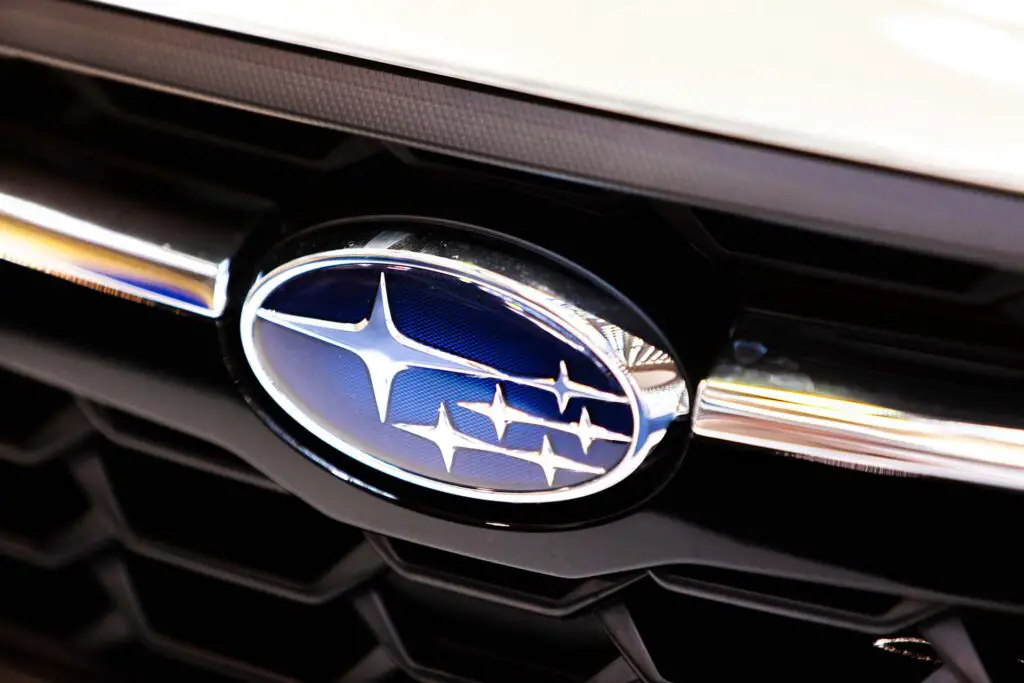 Subaru Forester vs. Outback – Overview of Their Main Dimensions
As mentioned, crossover SUVs are becoming increasingly popular due to their compact yet spacious design, which means that these types of vehicles prioritize the practicality of the cabin space. Before I get into more detail, let's take a look at their main dimensions: 
| | | |
| --- | --- | --- |
| Sizing | Subaru Forester  | Subaru Outback  |
| Length | 182.7 in | 191.9 in |
| Width | 67.5 in | 74.2 in |
| Height | 68.1 in | 66.1 |
| Wheelbase | 105.1 in | 108.1 in  |
| Cargo Space  | 28.9 cu/ft | 32.6 cu/ft |
*For the metric system, an inch is 2.54 cm
Both Vehicles Are 5-Seaters With Lots of Cabin Space
As you can see in the table above, these two crossover SUVs are quite close when it comes to size, but the Outback has a slight edge over its counterpart in most measurements. This four-wheeler is 1.5 inches wider and 9.2 inches longer. Moreover, it boasts 32.6 cubic feet of cargo room, which is a significant advantage compared to Forester's cargo space of 28.9 cubic feet. 
However, despite these differences in size, both vehicles are 5-seaters that provide lots of space for cargo and passengers while still being compact enough to maneuver the city streets and parking spaces easily. Sure, if having as much space as possible is your top priority, the Outback should be your choice. But it seems like you really can't go wrong with either of these spacious crossover SUVs.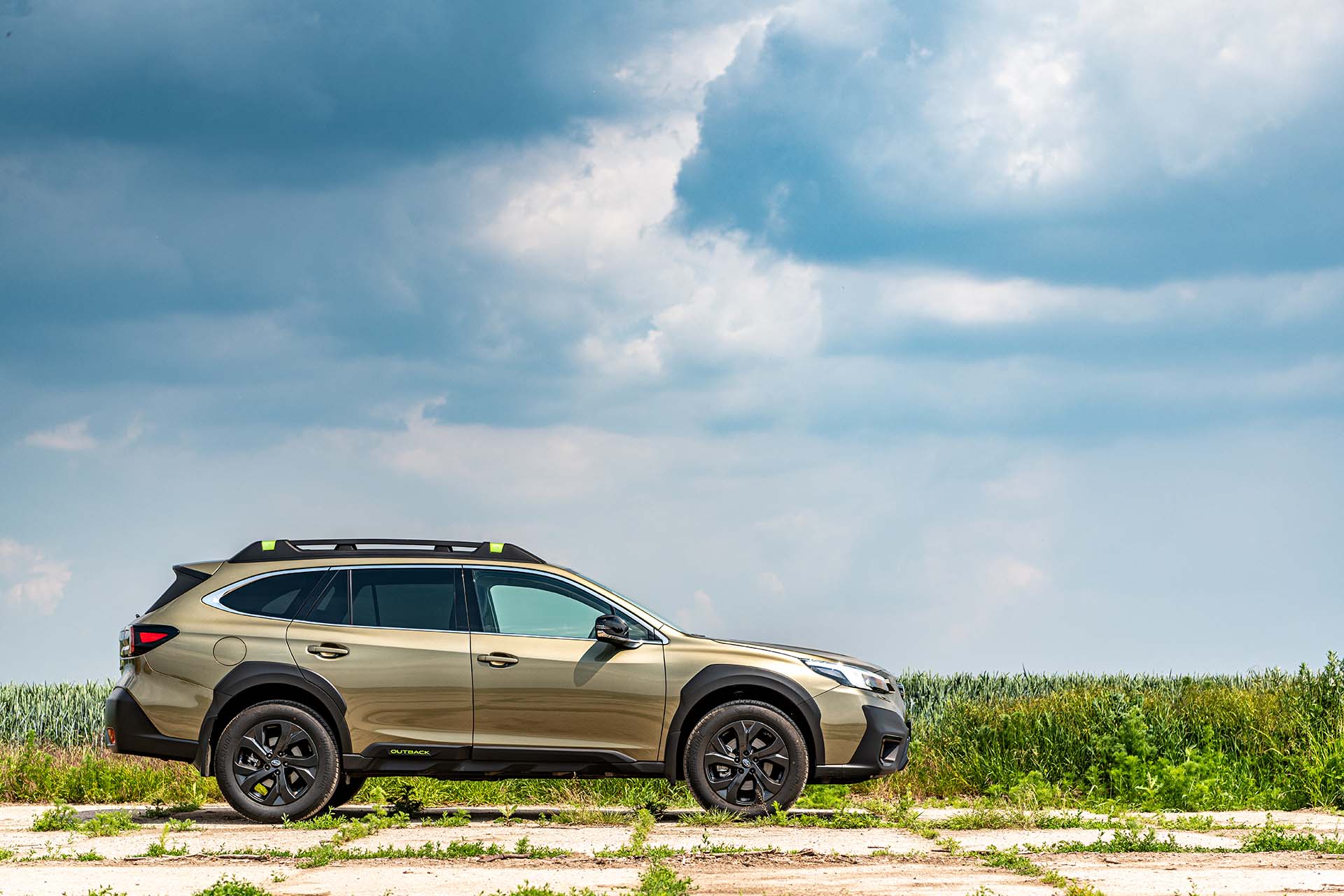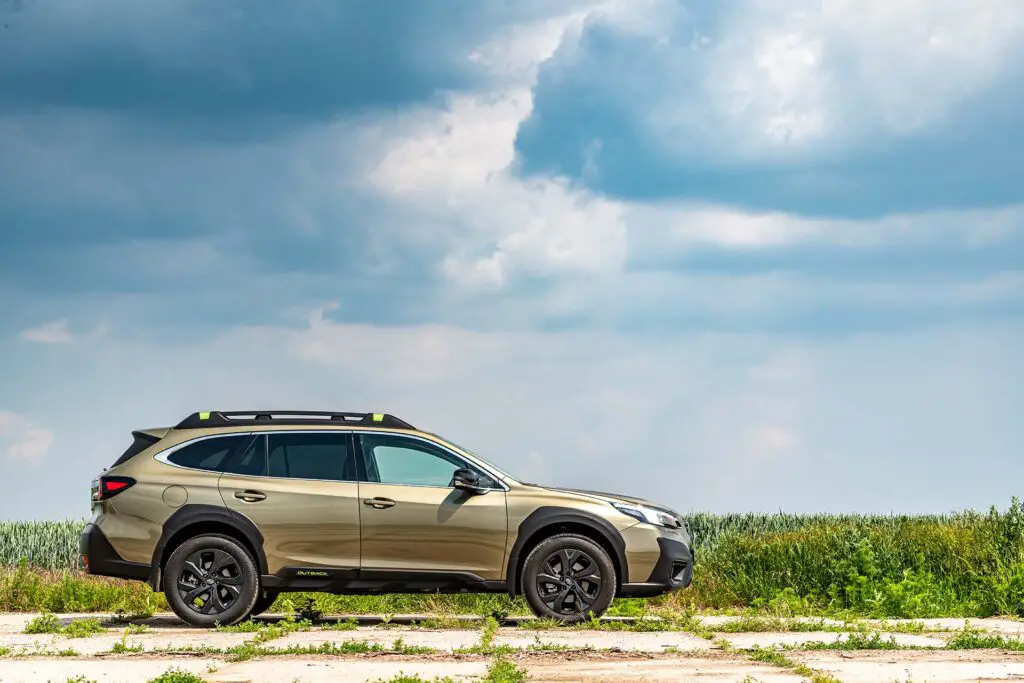 Forester vs. Outback – Main Performance Specifications
| | | |
| --- | --- | --- |
| Performance Category | 2023 Subaru Forester | 2023 Subaru Outback |
| Engine | 2.5L flat-4-cylinder | 2.5L flat-4-cylinder |
| Power | 182 hp at 5,800 rpm | 182 hp at 5,800 rpm |
| Torque | 176 lb/ft at 4,400 rpm | 176 lb/ft at 4,400 rpm |
| Drivetrain | All-wheel drive (AWD) | All-wheel drive (AWD) |
| Transmission | Continuously variable automatic transmission (CVT) | Continuously variable automatic transmission (CVT) |
| Fuel Economy  | 26/33 MPG | 26/32 MPG |
Head-To-Head Comparison of Different Performance Aspects
No matter if you're looking to buy a brand-new car, a used vehicle, or even one with a salvage title, it's important to look at the performance specifications of the four-wheeler you're interested in. Luckily, anyone who's not so well-versed in vehicle specifications will be delighted to know that these two crossover SUVs are pretty comparable across the board. 
Let's compare them in the three most important performance categories: 
Engine Power and Torque

Both of the Subaru vehicles come equipped with the manufacturer's 2.5L flat-4 engine that generates about 182 horsepower and 176 lb/ft of torque, which means they offer the same level of performance on the road. 

However, the Outback has an optional 2.4L turbocharged engine that is much more powerful, generating about 260 horsepower and 277 lb/ft of torque. Unfortunately, this option has been discontinued for the Forester in 2019, while the higher trims of the Outback can still get you this significant performance booster.
Drivetrain and Transmission

While the standard engine of both vehicles seems to experience problems when accelerating, the smoothness of the continuously variable automatic transmission (CVT) seems to make up for it, as well as the all-wheel drive (AWD) available across all trim levels. This combination is definitely something to boast about, as it provides comfortable handling and better traction in a wide array of different driving conditions.
Fuel Efficiency 

Anyone who knows a thing or two about the cost of owning a car knows just how much money a fuel-efficient vehicle can save you in the long run. Fortunately, thanks to their compact size, both of these crossover SUVs are quite fuel-efficient, and their EPA estimates are more or less the same. 

However, it seems like the Forester has a slight advantage, with 33 MPG on the highway compared to the Outback's 32 MPG in the same conditions. That being said, it's important to underline that the exact mileage depends on what trim level you go for, as well as your driving habits and the conditions you're driving in.
Subaru Outback vs. Forester – How Do They Compare When It Comes to the Infotainment and Safety Features?
Nowadays, four-wheelers come with a wide range of infotainment features that provide an enjoyable and convenient driving experience. It's probably one of the best things the evolution of cars has brought us, and it's important to consider when shopping for your next four-wheeler. After all, an average person spends a lot of time in their vehicle, so why not make it more comfortable and fun? 
Here Are the Standard Tech Features You Get With either of These Crossover SUVs
No matter your final pick, here are the infotainment features you can look forward to:
Apple CarPlay, 
Android Auto, 
Bluetooth, 
Two USB ports, 
Satellite radio,
HD radio, 
Four-speaker stereo, 
Automatic climate control, 
Remote keyless entry. 
When it comes to standard infotainment features, the only real difference between these two vehicles is the touchscreen display. With the Forester, you get a 6.5-inch display, while the Outback comes with dual 7-inch touchscreen displays. 
Sure, for the most passionate tech lovers, this might end up being the deal breaker, but an average driver can easily overlook this tiny detail. Either way, you're getting a well-equipped infotainment system. 
The Outback Also Offers More Standard Safety Tech Features
Those who spend lots of time driving at night or struggle with driving anxiety will be delighted to know that both crossover SUVs earned high safety ratings. After all, Subaru is known as the brand that prioritizes the safety aspect of a vehicle. 
However, it seems like here we have the same situation as with the standard infotainment features – the Outback has a slight advantage over its counterpart, as it offers a couple more standard safety features.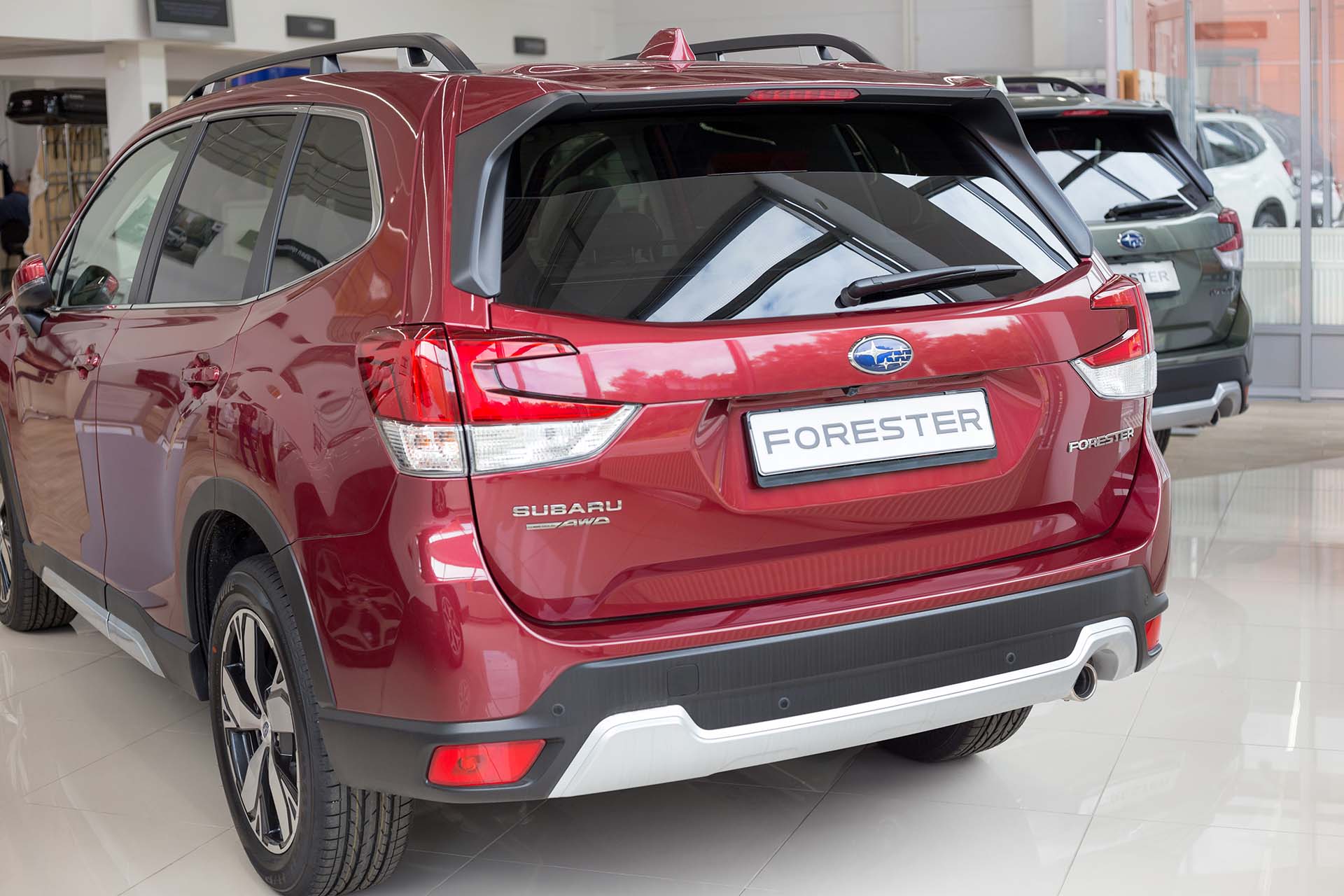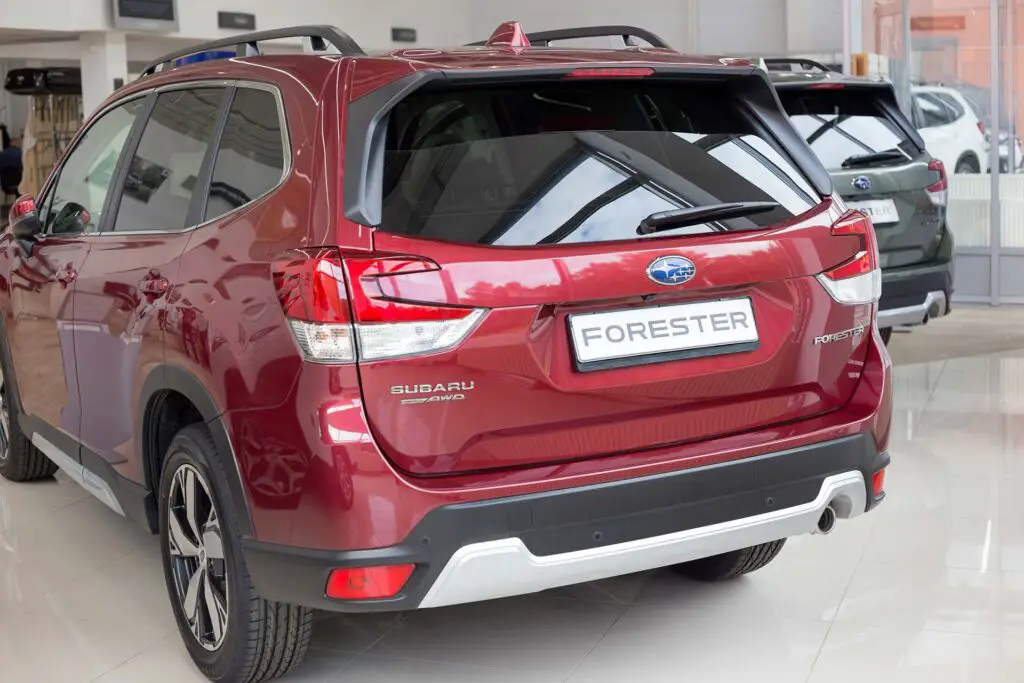 The Forester Is the More Affordable Option Across All Trim Levels
Looking at the high car prices these days can easily overwhelm anyone looking to invest in their next road companion. However, Subaru produces quite affordable vehicles for the package you're getting, but the Forester still comes on top as the more affordable option across the board. 
While keeping in mind that the Outback offers special Onyx Edition, Limited XT, and Touring XT trim levels, here are the starting prices of the standard options for both vehicles: 
| | | |
| --- | --- | --- |
| Trim Level | Forester MSRP | Outback MSRP |
| Standard | $27,620 | $29,620 |
| Premium | $30,620 | $31,920 |
| Sport  | $32,190 | $34,720 |
| Limited | $34,300 | $36,520 |
| Wilderness | $35,245 | $39,670 |
| Touring | $37,720 | $41,070 |
Subaru Offers the Same Warranty Options for All of Their Vehicles
When it comes to standard warranty options, these vehicles obviously offer the same deal – you can get the limited factory 3-year/36,000-miles bumper-to-bumper coverage or the powertrain 5-year/60,000-miles engine, transmission, and drivetrain warranty.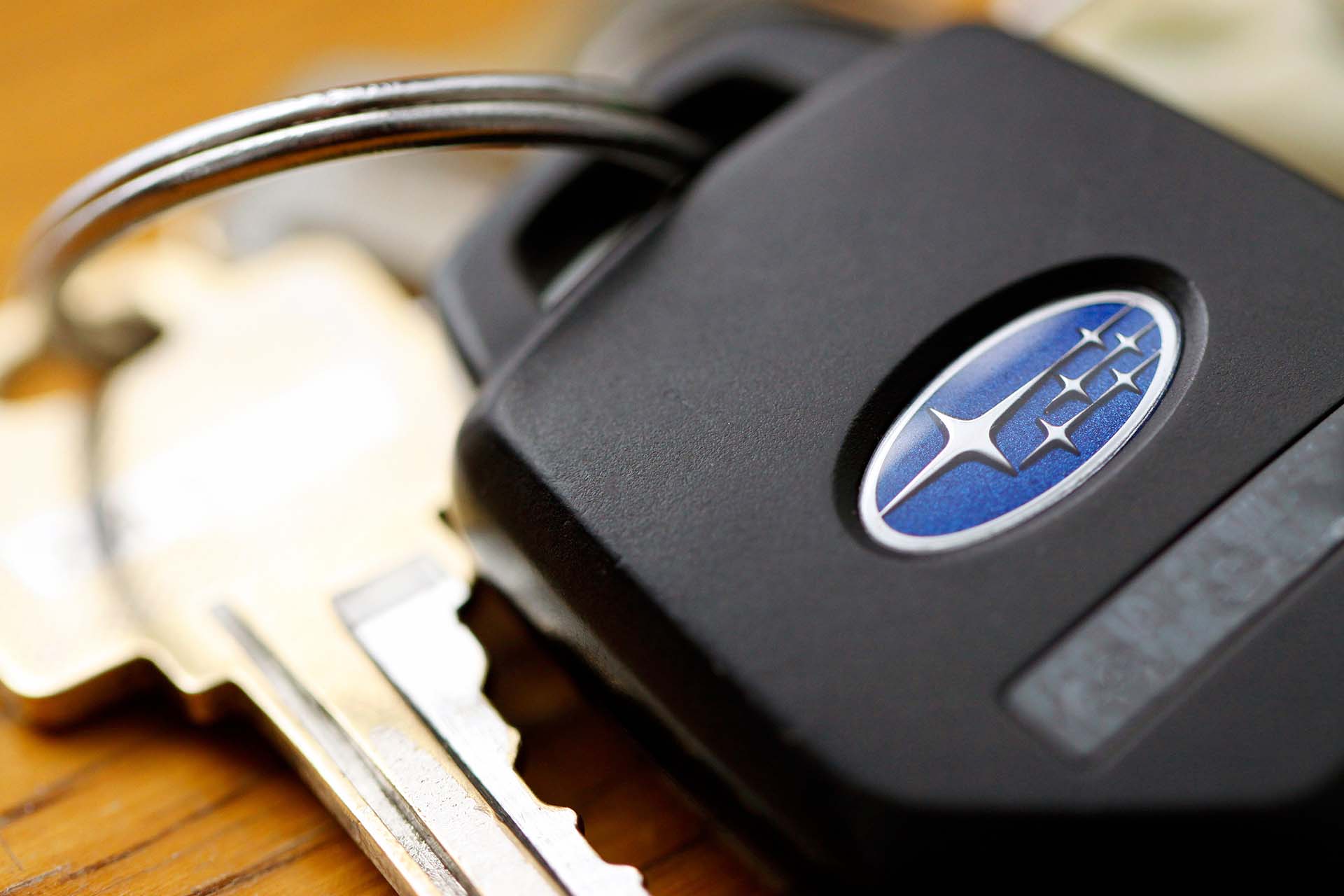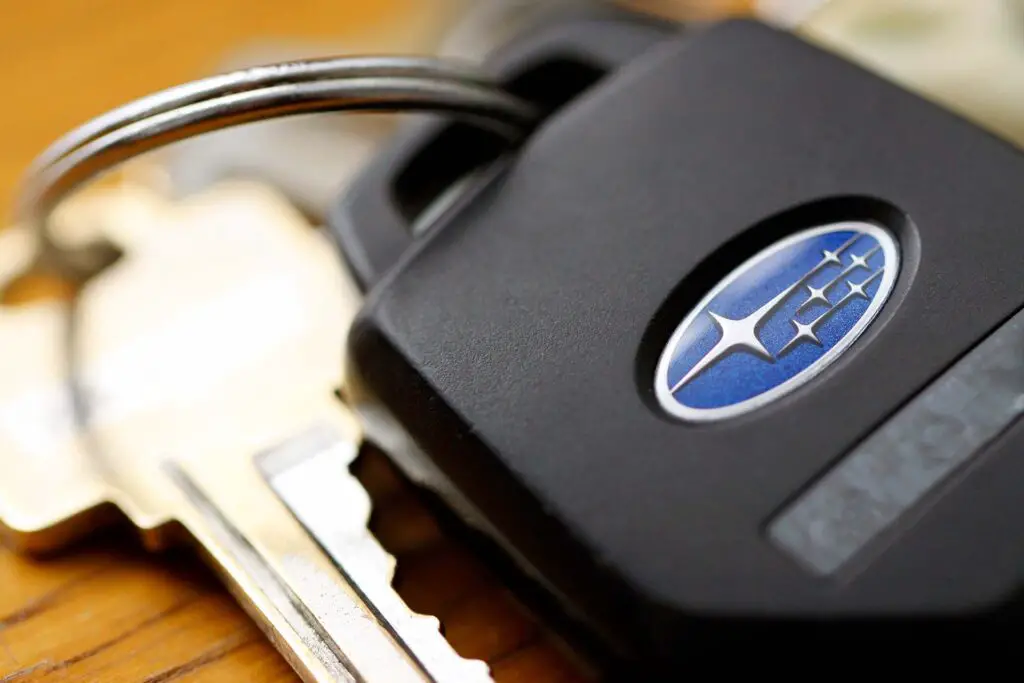 The Outback Being the Better Option Overall Doesn't Make It the Right Choice for You
From available engine configurations to safety and infotainment features, it seems like the Subaru Outback is the better option overall. However, each of these crossover SUVs has its fair share of pros and cons – ultimately, it all boils down to personal preference. At the end of the day, only one of them is right for you, so make sure to give plenty of thought as well as research before making your final choice.