Buckle up. It's going to be a thrilling ride! It's time to settle the debate once and for all and compare the heavyweights in the SUV arena – Jeep Grand Cherokee vs. Ford Edge. These two beasts are built for adventure, but when it comes to choosing the right ride, which one will come out on top? Let's find out.
Crossover SUVs Are Dominating the Market Right Now – Both Jeep and Ford Have Their Contenders
Crossover SUVs, sometimes simply referred to as CUVs, are a popular choice among buyers who are looking for their next family vehicle. Combining the features of both traditional SUVs and sedans, crossovers offer a comfortable ride with lots of space for passengers and cargo. That's exactly what makes them the perfect choice for families living in cities but are interested in taking a road trip through the famous routes in the USA occasionally. 
Jeep Has Been Making Crossovers for Years Now – Other Manufacturers Are Starting to Catch Up
Jeep has dominated the new vehicle marketplace with its crossover vehicles for years now, and other car manufacturers are just starting to catch up and capitalize on the craze. For example, there's the Cherokee, which has been a popular choice among buyers for almost a decade. 
Jeep is just continuing to do its own thing. While other brands are coming out with their contenders in the crossover midsize SUV category, and Ford is probably the biggest competition as of this moment. These vehicles are both practical and versatile, perfect for maneuvering even the streets of cities with the worst drivers while still being able to get down and dirty for some off-road driving. So, let's make a head-to-head comparison and find out which is the superior choice if you're looking for a family-sized crossover.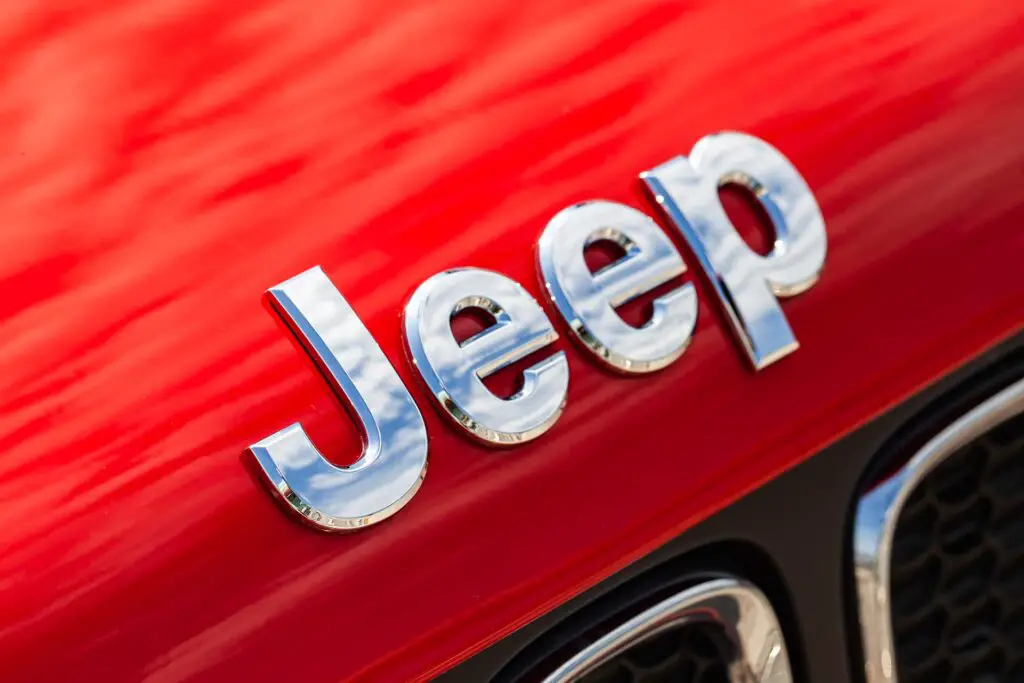 A Contemporary Look Fit for the City Streets With a Rugged Flare for the Rougher Terrains
When it comes to exterior design, both the Grand Cherokee and the Edge display contemporary design that is still staying true to their respective brands' identities. Jeep, with its iconic seven-slot grille, sleek LED headlights, and bold lines, has a distinct rugged look the brand is known for, but with a fresh, modern twist. 
On the other hand, the Ford Edge comes with a more aggressively sporty look thanks to its sleek and contemporary design. The front features a bold hexagonal grille flanked by sharp LED headlights, and the sharply sculpted lines along the vehicle give it a sense of motion even when it's parked. 
Who Takes the Top Spot in Terms of Design Always Comes Down to Personal Preference
While both vehicles offer an alluring mix of tradition and modernity in their exterior design, who's done it better comes down to personal preference. Some people like a more rugged look, and the Jeep's design feels warmly familiar to them, while others are looking for a more sporty, sleek look of a Ford. Either way, both four-wheelers are perfect examples of how crossover SUVs can look stylish without sacrificing their practicality and functionality.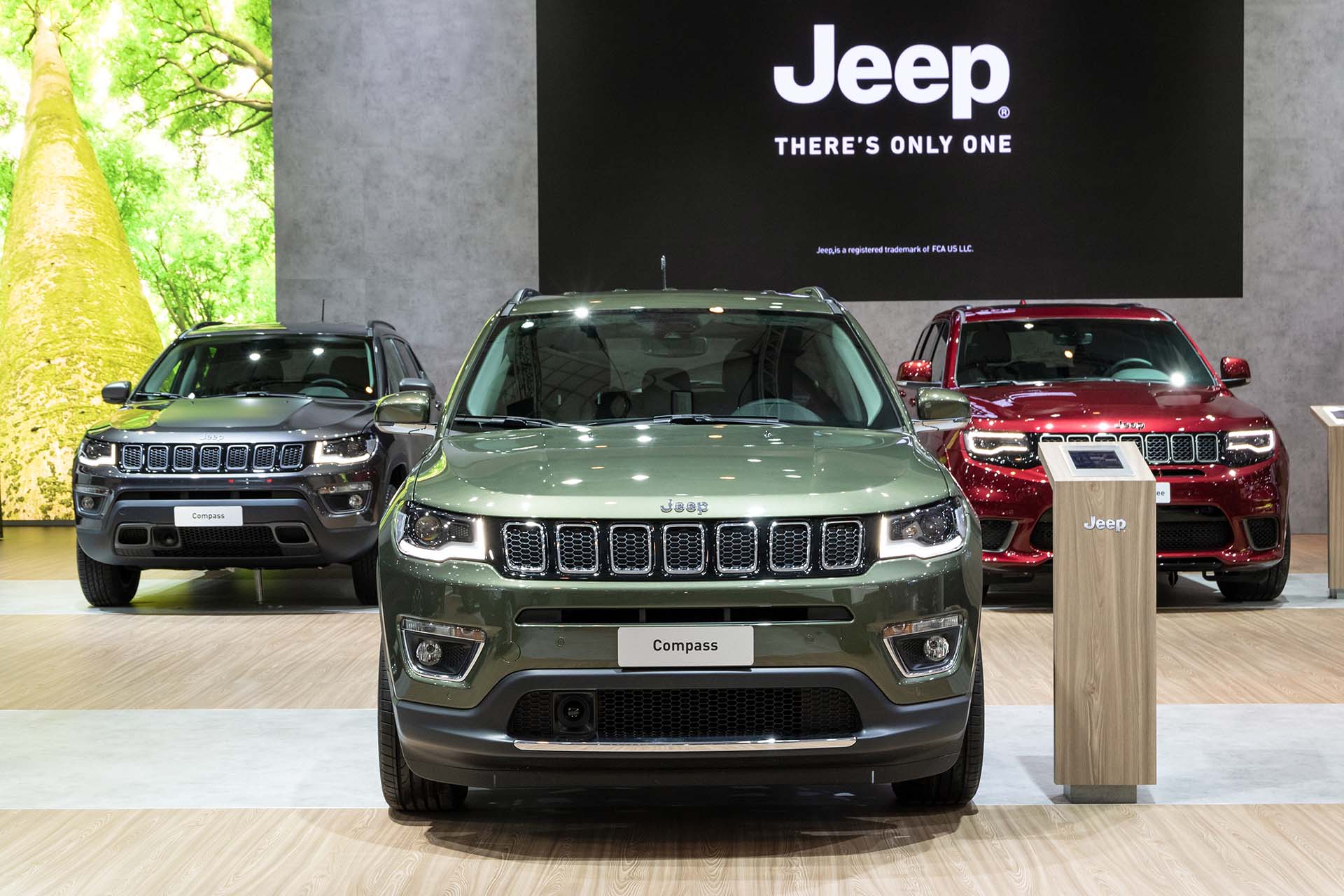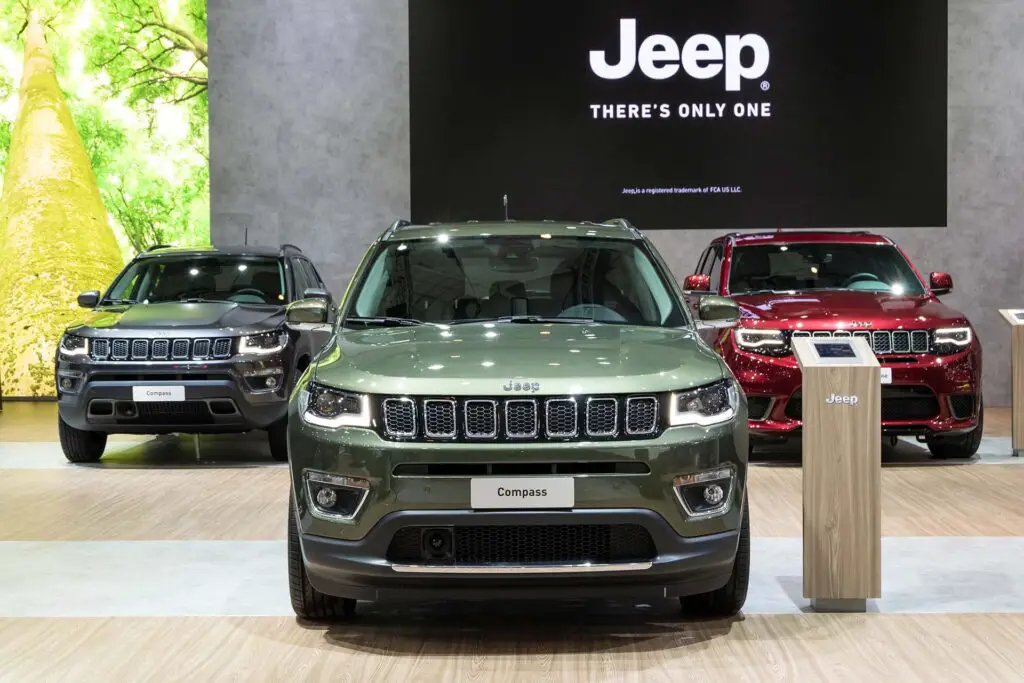 Ford Edge vs. Jeep Grand Cherokee Size – Cabin Space and Its Practicality
No matter if you're buying a brand-new car, a used vehicle, or even one with a salvage title, it's important that it serves your specific needs well. For anyone who is looking for sufficient passenger and cargo space but is not especially interested in driving a minibus around the city, crossover SUVs can get you all the practicality and versatility you need. 
Before I discuss the use of Jeep's and Ford's cabin spaces in more detail, let's take a look at a comparison of their main dimensions:
| | | |
| --- | --- | --- |
| Measurement | 2023 Ford Edge | 2023 Jeep Grand Cherokee |
| Length | 188.8 in | 193.5 in |
| Height | 68.3 in | 70.8 in |
| Width | 75.9 in | 77.5 in |
| Wheelbase | 112.2 in | 116.7 in |
| Seating Capacity | 5 | 5 |
| Cargo Space | 39.2 cu/ft | 37.7 cu/ft |
*For the metric system, an inch is 2.54 cm
Both Four-Wheelers Offer Plenty of Space and Versatility
As you can clearly see from the table above, the Jeep Grand Cherokee is a bit bigger in its dimensions while having less cargo space. It's perfectly understandable if this is a deal-breaker for some. After all, a couple of inches in length can be overlooked, but if you really need sufficient cargo space, every cubic foot of volume matters. 
However, keep in mind that there are other ways to carry your cargo, and when it comes to towing it behind the vehicle, the Grand Cherokee is a clear winner as it has a superior towing capacity of up to 2,000 lbs (906 kg). Once again, it all boils down to your personal needs. 
Jeep Offers Better-Quality Interior Styling With a Refreshed Flare
While both four-wheelers offer comfortable seating with lots of passenger space, the Jeep brings a much more contemporary feel to its cabin space when compared to the slightly dated Ford Edge. 
That's probably due to the fact that the 2022 Grand Cherokee came with a fully redesigned exterior and interior, featuring well-built cabin space with a modern design and a fine leather interior in its upper-trim levels. In comparison, the last significant redesign the Edge went through was back in 2019, which makes the cabin space feel just a bit outdated.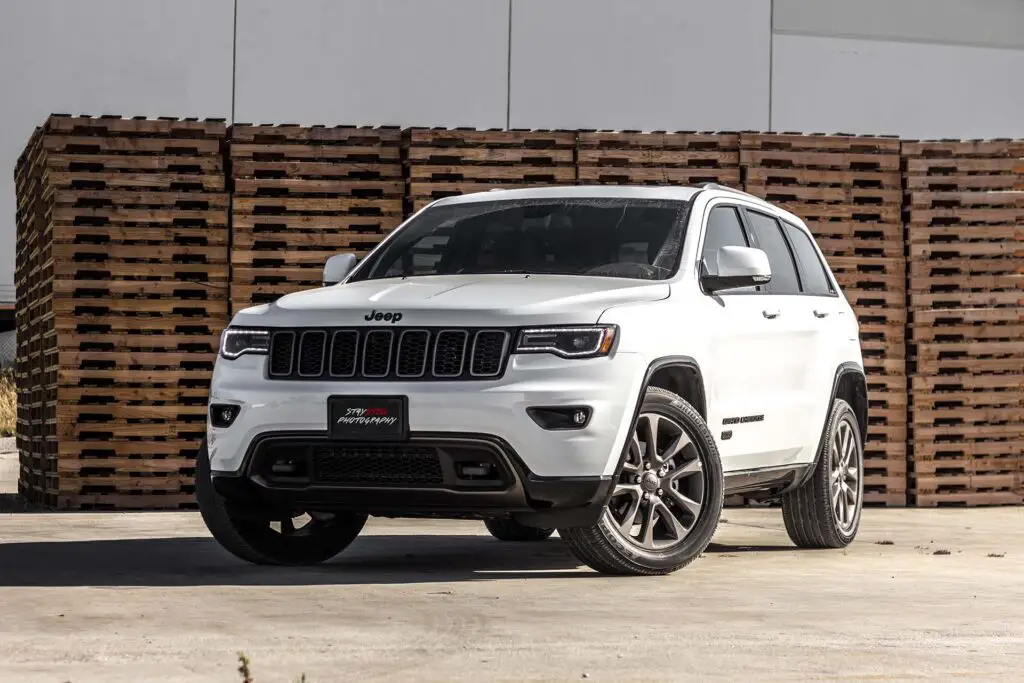 Jeep Grand Cherokee vs. Ford Edge – Comparison of the Infotainment System
The infotainment and safety features are the most important factors in making any four-wheeler a comfortable ride and can be of great value to anyone experiencing driving anxiety. Luckily, the interior of both the Jeep Grand Cherokee and the Ford Edge is sufficiently equipped with lots of infotainment features. So, let's see what each of them can offer you as standard-level features.
The Standard Infotainment Features of the Jeep Grand Cherokee
Here are the standard features that come with the Grand Cherokee:
8.4-inch touchscreen display, 
Apple CarPlay, 
Android Auto, 
Wi-Fi hotspot, 
Bluetooth,
Audio system with six speakers, 
Two USB ports.
The Standard Infotainment Features of the Ford Edge
In comparison, here are the standard features of the Edge: 
12-inch touchscreen display, 
Apple CarPlay, 
Android Auto,
Amazon Alexa, 
Wi-Fi hotspot, 
Bluetooth, 
Satellite radio, 
Audio system with six speakers, 
Four USB ports.
It's clear that the Edge has more to offer as standard features for its base-level trim option – a bigger display, more USB ports, as well as additional features make its slightly dated cabin space more convenient and contemporary. While you should keep in mind that options vary depending on which trim level you're interested in, when it comes to standard features, the Edge takes the crown in this category.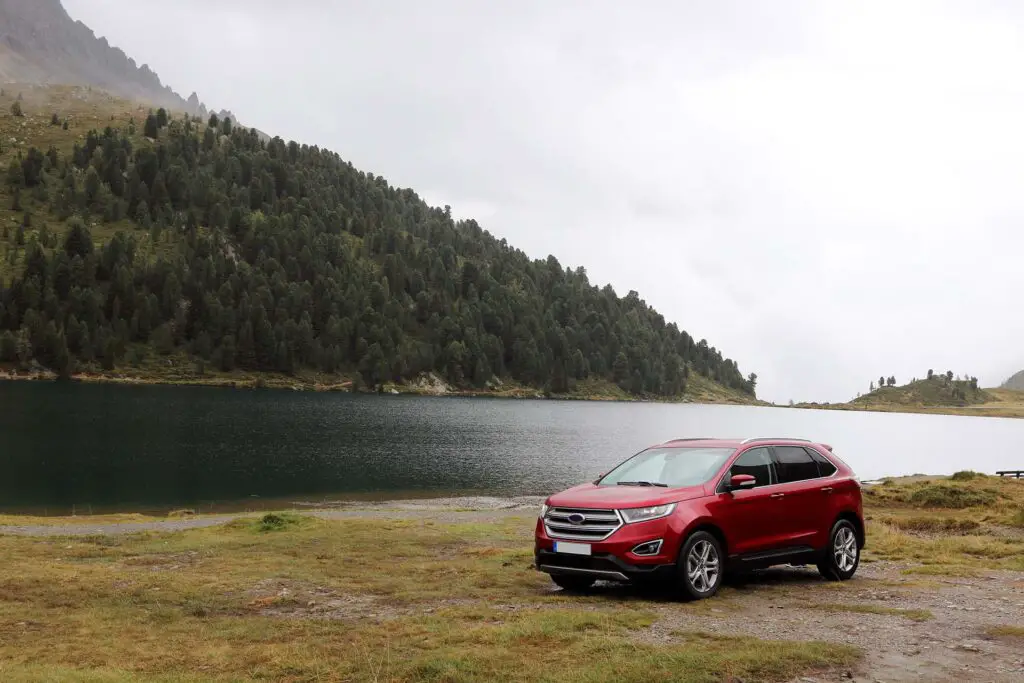 Ford Edge vs. Jeep Grand Cherokee – A Brief Overview of Their Main Specifications
| | | |
| --- | --- | --- |
| Specification | 2023 Ford Edge | 2023 Jeep Grand Cherokee |
| Type of Engine | 2.0L EcoBoost Turbo I4 | 3.6L Pentastar V6 |
| Engine Power | 250 hp at 5,500 rpm | 293 hp at 6,400 rpm |
| Engine Torque | 280 ft/lbs at 3,000 rpm | 260 ft/lbs at 4,000 rpm |
| Drivetrain | All-wheel drive (AWD) | Rear-wheel drive (RWD) |
| Transmission | 8-speed automatic | 8-speed shiftable automatic |
| Fuel Economy | 21/28/23 mpg  | 19/26/22 mpg |
A Head-to-Head Comparison of Different Performance Aspects
Finally, let's get to what most gearheads have been waiting for – the performance aspects of these four-wheelers. Here's an overview of a couple of performance categories: 
Power and Torque

While neither of these powertrains will exactly knock your socks off, both of them provide enough power for cruising through the city as well as on the highway. If that's a problem and you're not happy with what you're getting at the base level, you can always upgrade the powertrain by choosing one of the upper trims. However, it seems like the Jeep has a more powerful engine across all trim levels, even when it comes to the standard 3.6L Pentastar V6 engine.
Handling

Even though the Ford Edge is marketed as a midsize SUV, it's not able to handle adverse terrain while off-road driving, and its suspension is not built to withstand difficult driving conditions. So, if you're looking for a vehicle that handles the city streets and outdoor adventures equally well, the Jeep Grand Cherokee is the best choice.
Fuel Economy 

However, there's one important thing Ford holds over Jeep when it comes to driving on the road, and that's fuel efficiency. The smaller engine makes the Edge one of the most fuel-efficient midsize SUVs on the market, and anyone who knows a thing or two about the cost of owning a car knows just how important this aspect is. If you're looking to go the fully economical route, the good news is that both of these models offer their own plug-in hybrid (PHEV) versions.
Ford and Jeep Know Well That the Priority of Any Family Four-Wheeler Should Be Safety
Both the Grand Cherokee and the Edge come loaded with safety features that will make it much easier to navigate the busy city streets, no matter if it's during a bright sunny day or you're driving at night. 
Both Ford and Jeep have their own versions of keyless ignition and come with many standard handy features such as forward collision warning and lane-departure warning. Moreover, both of these four-wheelers earned more or less the same ratings when it comes to safety and reliability. So, whatever vehicle you choose in the end, you can rest assured that you're getting a trusty road companion.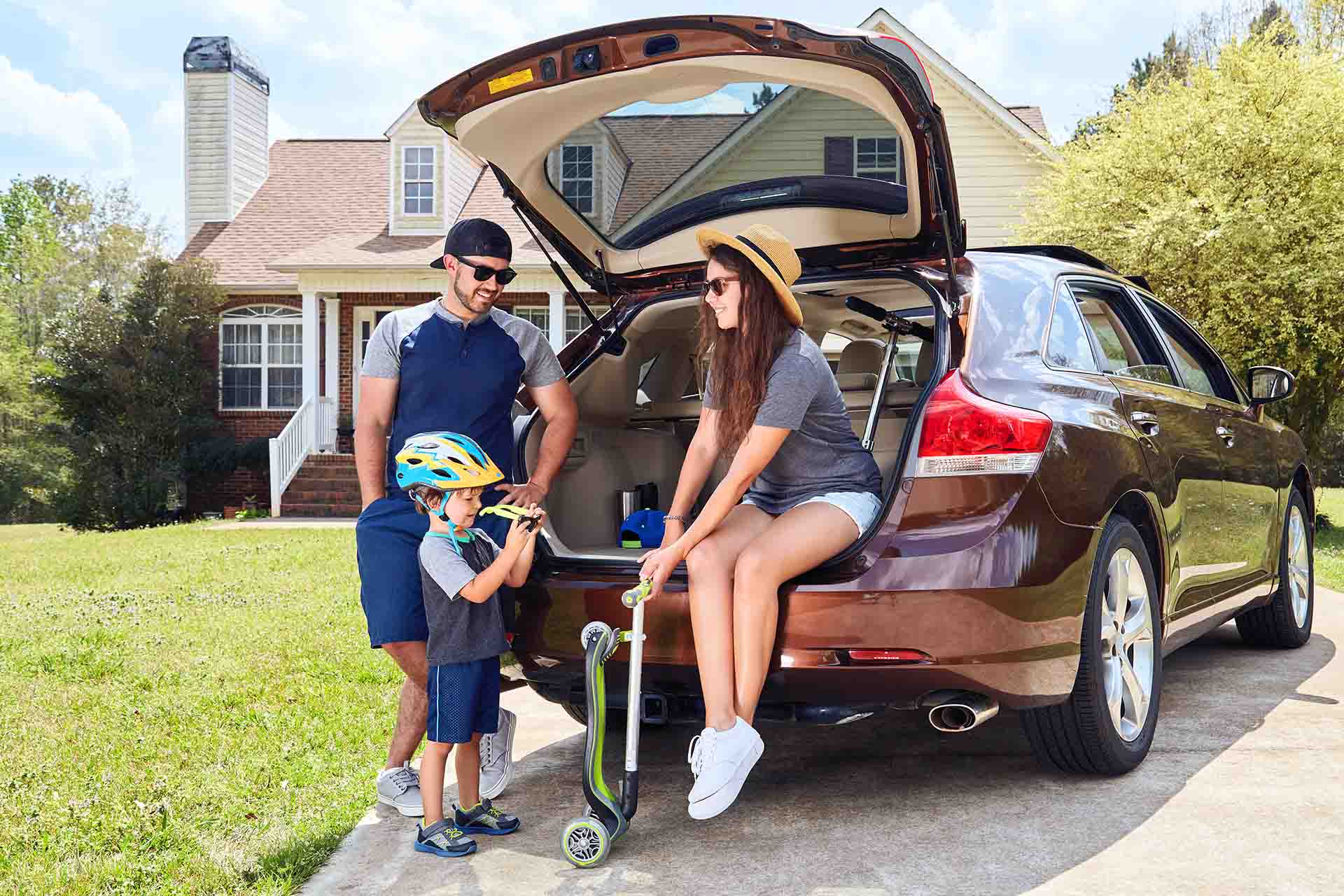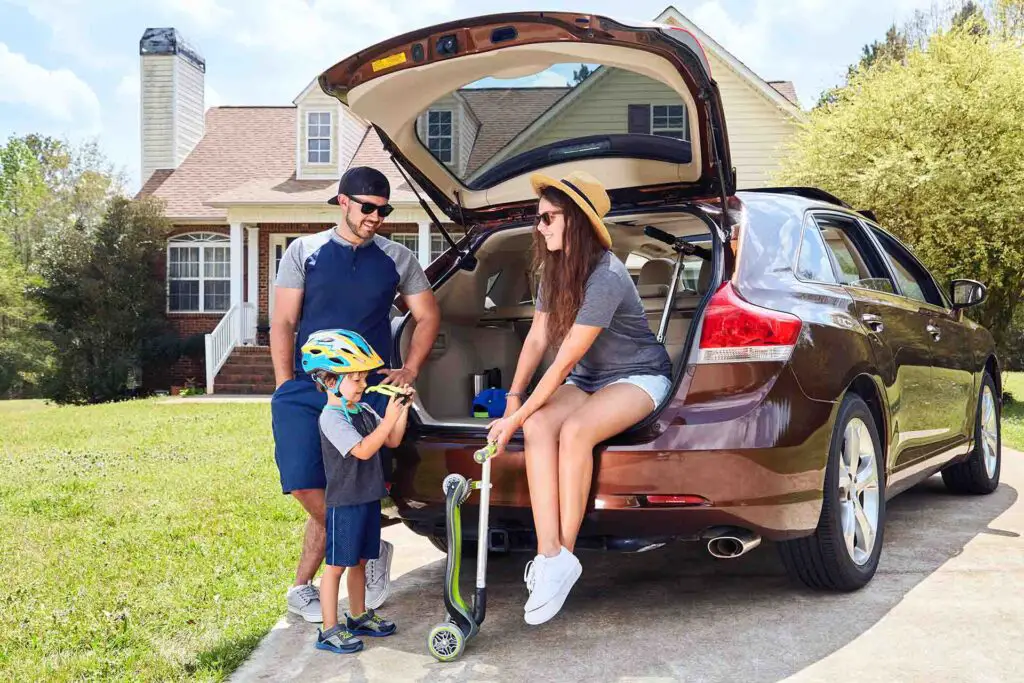 Ford Edge Is the More Affordable Choice Across All Trim Levels but It Might Be More Expensive to Maintain
Last but not least, let's see how these crossover SUVs compare when it comes to affordability. Across all trim levels of the Ford Edge – SE, SEL, ST-Line, Titanium, and ST, it's the less expensive option, with a base-level MSRP of somewhere around $38,000. However, that doesn't mean that the Edge won't have any less of an impact on your wallet. 
That's because the Edge has higher maintenance and ownership costs, and it seems like the Jeep Grand Cherokee might turn out to be the more affordable option in the long run, across all of its trim levels – Laredo, Altitude, Limited, and Trailhawk. The warranty options are the same – you can get either the three-year 36,000-mile limited warranty or the five-year 60,000-mile powertrain warranty.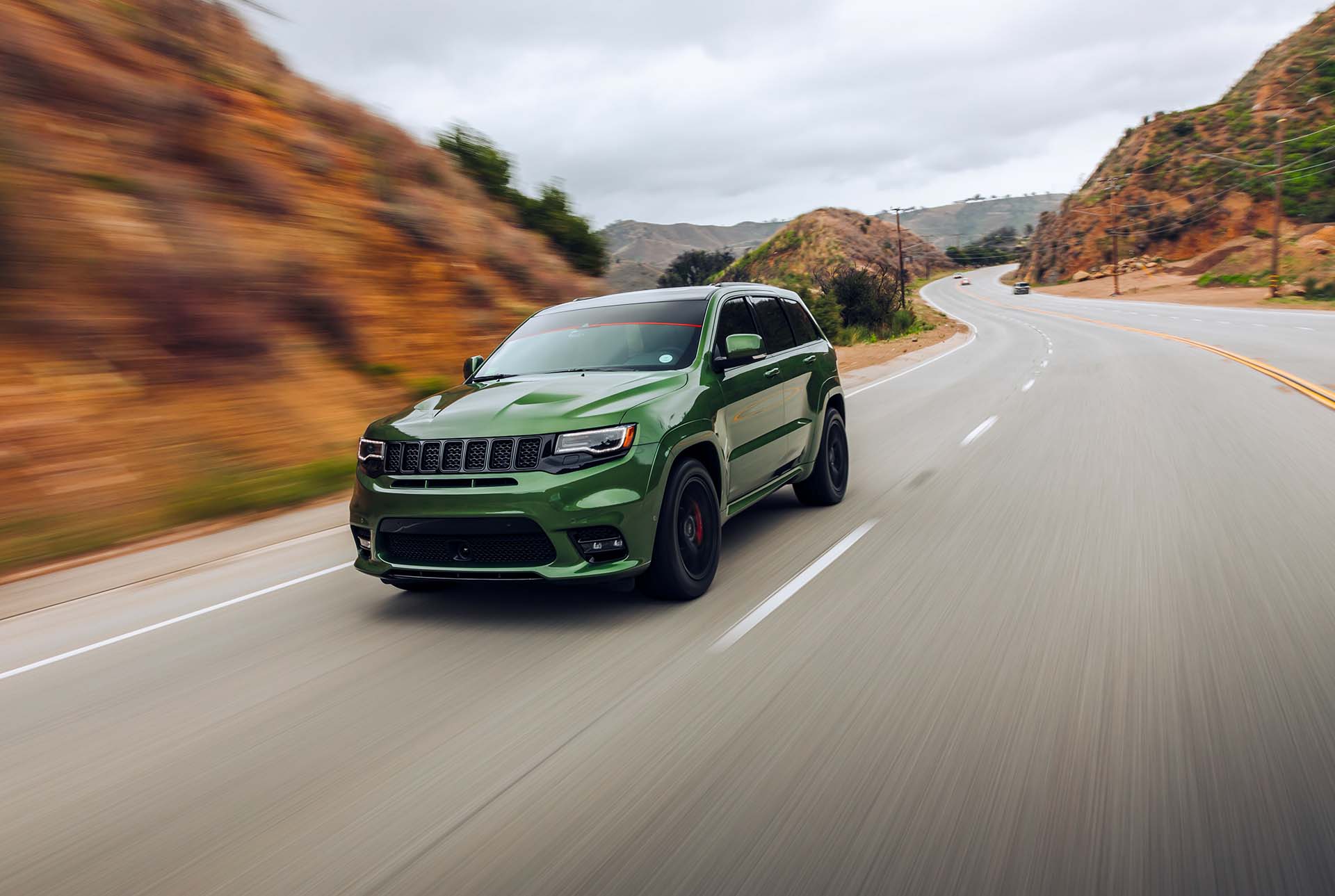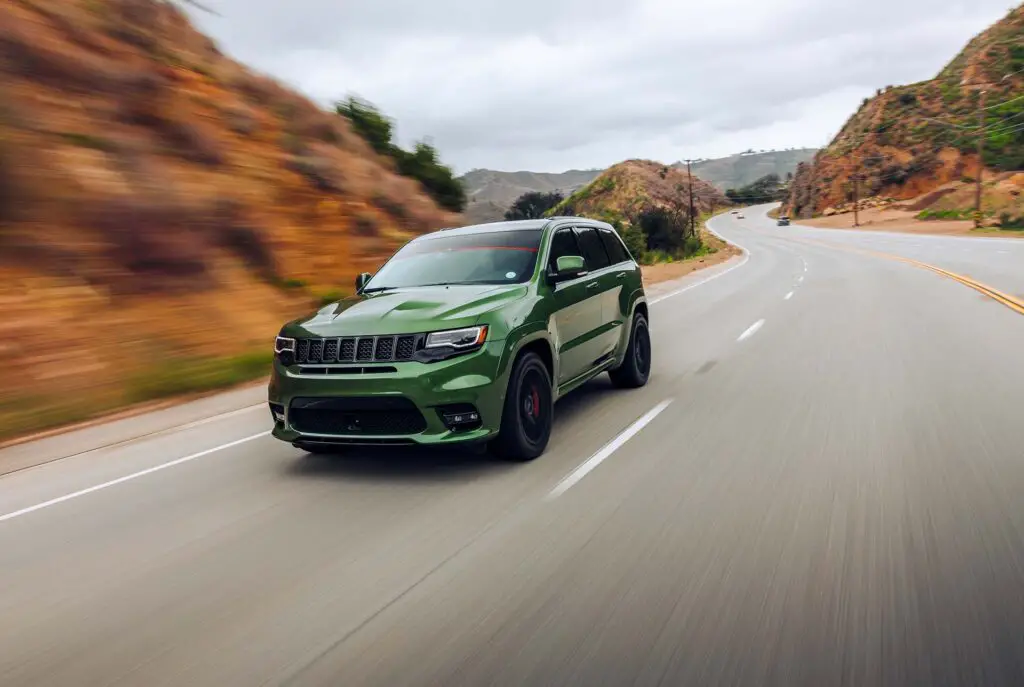 Grand Cherokee Is the Better Four-Wheeler Overall – But That Doesn't Make It the Better Choice for You
So, who's won the battle? Across most categories, the Jeep Grand Cherokee is a better deal. Better performance, impressive hauling capability, as well as superiority on every kind of terrain can't be easily overlooked. However, that doesn't mean it's the right choice for you personally. If you're looking for an affordable crossover SUV that offers a stellar infotainment system and lots of cargo space, the Edge is a great choice. At the end of the day, if you follow your needs and requirements, I'm sure you'll find your new favorite four-wheeler in either of these vehicles.