Even when a car has a very comfortable and attractive interior, there are still ways to further enhance its style and design. After all, your vehicle is basically your second home. So, here are the best interior lights for a car in order to refresh its interior space. Each of them is a great option, no matter if you're looking for some convenient extra brightness in your car or a simple change in ambiance.
One of the Best Ways to Refresh Your Car's Interior Is to Install LED Lights
It's important to feel comfortable while driving, no matter if you have a brand-new vehicle, a used car, or even one with a salvage title. However, why make it only about convenience when you have a wide array of options that are not only practical but will also bring a fresh new look to your car's interior or exterior?
Here are a few reasons why LEDs might be the best choice out of all lighting options:
LEDs Are the Best Energy-Efficient Option Out There

Light-emitting diodes, better known as LEDs, are a great choice as additional lighting in any vehicle. They are very energy-efficient – compared to incandescent lights, LEDs use up to 25-80% less energy, which means using them in your car can lead to significant cost savings. The US Department of Energy estimates that a 60W light bulb costs $4.80 in yearly costs, while the 12W LED costs only $1.00 but produces the same amount of light.
LEDs Are Very Durable and Can Last for Tens of Thousands of Hours

LEDs are not only more energy efficient than their traditional counterparts, but they are also way more durable. They can last tens of thousands of hours, while basic options, such as the ordinary light bulb, can last only a few hundred hours. With how rarely you'll have to change the LEDs, you'll probably forget it's even a thing.
They Come With a Lot of Advanced Features

Nowadays, LED light strips come with a controller or an app that makes it really convenient to switch between color options, control the brightness, and enable advanced features at the push of a button. With top-of-the-shelf LEDs, there are endless possibilities – you can create different atmospheres by dimming the lights, matching the color to the paint of your vehicle, or even having them change to the beat of the music.
The Possibilities Are Endless – You Can Create the Perfect Ambiance for Any Occasion
LEDs are used for both the car's interior as well as exterior, usually as nice accent lighting that adds some style and excitement to the whole look, especially when you're driving at night. The most common design used for vehicles is the multi-color RGB LED strip, and most of the options I'll cover fall into this category. These strips can offer so much, from adjusting the brightness to strobing along to the music while cruising down the most famous routes in the US. 
Getting the LED Light Kit Will Make the Installing Process Much Easier
While you can buy individual components and take on this project from scratch, you can also get a prepared LED light kit that has everything you need. Besides the LED strips, you get a power supply and a controller for switching between light settings. This will surely make the installation process much easier, and you will be able to enjoy the ambiance in only a matter of minutes.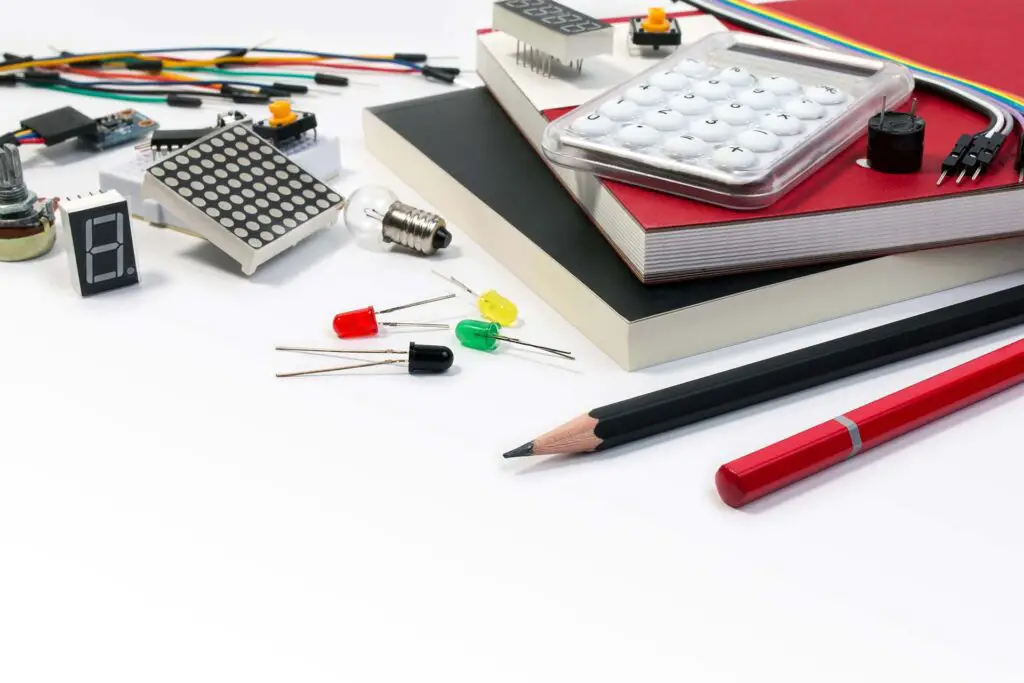 There Are a Few Important Aspects to Consider When Choosing the Best Interior Lights for a Car
So, there are LED strip kits that will make the whole ordeal much easier, but they come in all different shapes and sizes. Because of that, it's important to figure out what exactly you need them for, and you will surely end up with the perfect fit. Here are the main aspects you need to consider:
The part of the vehicle's interior or exterior you want to enhance,
Which advanced features are you looking for, 
Is the product installer-friendly. 
A Brief Overview of the Recommended Products
Before I start reviewing each product in detail, here is a brief overview of their main features: 
| | | | |
| --- | --- | --- | --- |
| Product | Voltage | Main Features | Price |
| GIVEUBED DE3175 | 12 V | Different color options and easy to install | $6,99 (6000K white) or $7,99 (6000K in color) |
| Govee Car LED Lights | 12 V | Different music and scene modes | $18,64 (four LED strips) |
| Winzwon Car LED Lights | 12 V | Color, brightness, and music speed control | $19,99 (four LED strips) |
| Xprite RGB LED Car Interior Lights | 12 V | Remote or app control for a variety of modes | $39,00 (four LED strips) |
| OPT7 Aura PRO Interior Car Light Kit | 12 V | Many different color and ambiance modes | $65,99 (four LED strips) |
#1 Giveubed DE3175 – Great Accent Lighting for Specific Parts of Your Car's Interior
While the rest of the products I'll be covering are all-inclusive LED strip kits that will completely transform the look of your car, this option is great if you're looking for something that will enhance the light in particular parts of the interior. Giveubed is a company that produces a variety of different lights for vehicles, and the DE3175 is one of their bestsellers. 
This Product Is a Great Replacement for Glove Box or Dome Lights
As mentioned, the Giveubed DE3175 is not for fully enhancing the atmosphere in your vehicle, but it will serve as a great replacement for certain parts of it that need visibility. Are you looking for a way to brighten up the glove box compartment, the headliner above you, or the cargo space? This product is a great option, and you can pick from five different color options. 
You Won't Have to Replace the Lights as Frequently as You Used To
Because these bulbs are LED, they have a longer lifespan than the standard options, and you won't have to change them frequently. The packs come with four or six bulbs that are very easy to install, so if you don't use all of them immediately, you will have a few spares left when the time to replace them comes. 
With the right temperature range and consistent brightness, these LED bulbs can last up to 50,000 hours. They are very easy to install and replace. Just check if the original bulb size can fit these 1.2-inch bulbs. 
While They Might Not Be as Exciting as Other Options, It Will Refresh the Interior of Your Vehicle
Sure, these LED bulbs might not offer a lot when you compare them to other products on this list, but they are a great cost-effective choice if all you're looking for is brightening up certain parts of your car. There's no dimming, different atmospheres, or response to music, but they will certainly give a little extra flair to your city car.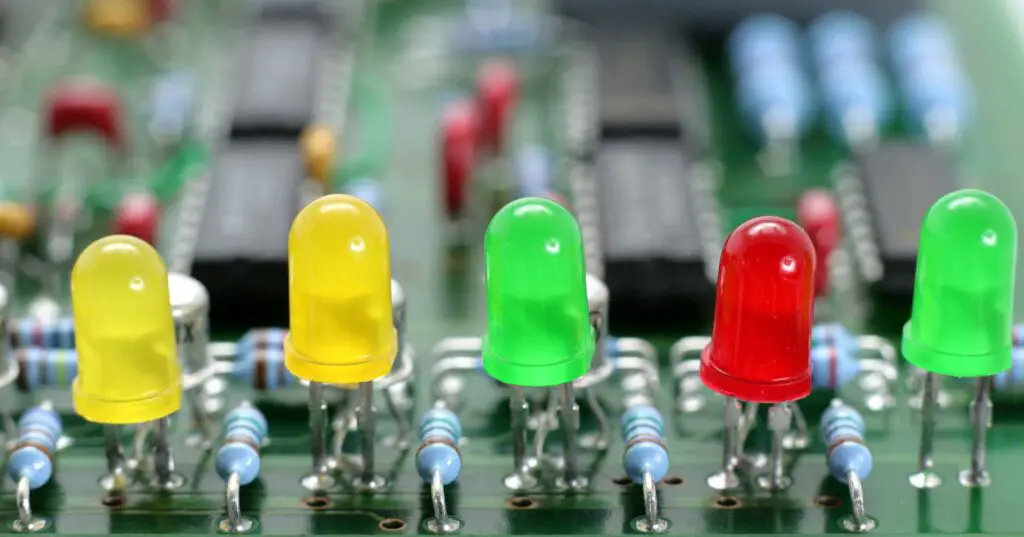 #2 Winzwon Car LED Lights – A Cost-Effective Option That Comes With Loads of Features
When it comes to LED light strips that can completely transform the atmosphere in your vehicle, Winzwon offers the most cost-effective products that still come with a wide range of features. The package comes with a set of 4 light strips, so you're getting 48 LEDs in total, which is a more than ideal brightness output. 
Despite the Low Price, You Will Get a Lot of Different Features
Besides the low price, the best thing about this product is that it still delivers a wide variety of options. It comes with a smartphone app that will make switching through different modes effortless. You can customize the color and the ambiance, adjust the brightness, as well as set it to music control, and watch it dance along with the beat. 
They Are Very Easy to Install and They Can Be Charged via USB
The Winzwon LED strips are very installer-friendly, no matter where you decide to put them. They can also operate at only 5V, so you can simply charge it with a USB, which is a way safer and lower heat option than using the cigarette port adapter. However, there is one downside – this product does not come with a warranty. So, if you want to be extra sure that your lights will remain bright as long as possible, I recommend considering the options listed below.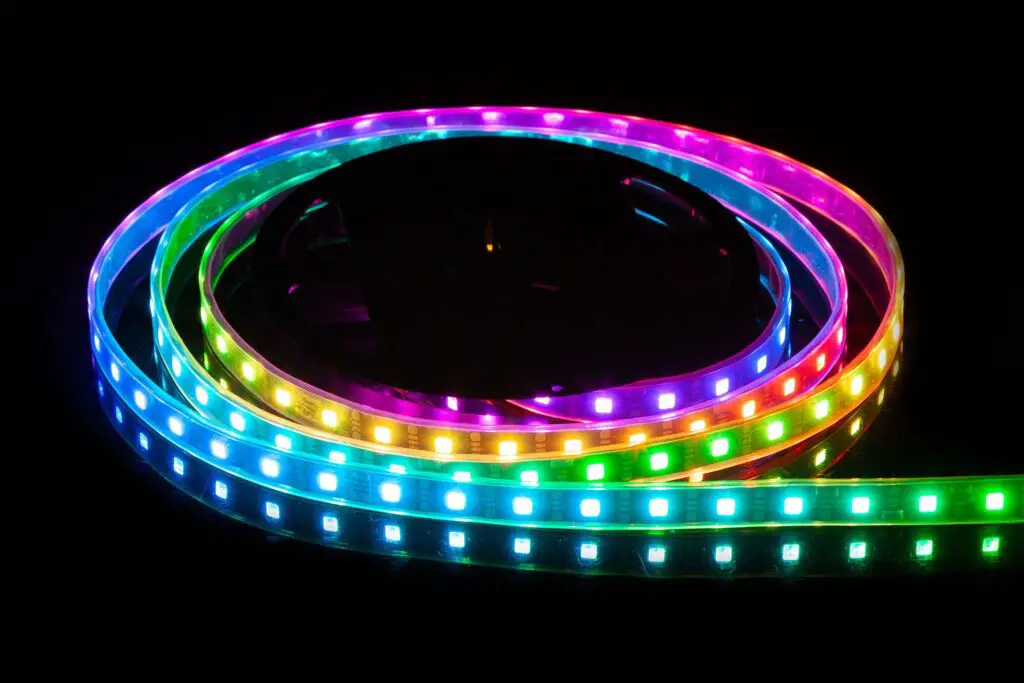 #3 Govee Car LED Lights – Another Cost-Effective Option That Provides a Lot of Features Also
When it comes to smart lights and other high-tech appliances, Govee is one of the leading manufacturers. With Bluetooth and app control, you have so many options at your fingertips. And the best part? The basic kit with 4 LED strips is very affordable, starting at just $18,64. So, Govee offers one of the best deals on this list and a wide variety of products you can choose from.
The Govee Company Offers a Lot of Different Car Interior Lighting Products
As mentioned, the basic Govee LED kit has a great price-to-quality ratio. However, there is a wide range of products you can choose from, with upgraded features that will, of course, come with higher prices. However, not everyone needs hundreds of different music and scene modes, so if you're looking for something that will simply refresh the whole interior, the basic kit works just fine. 
Govee Products Come With a One-Year Warranty
When you're getting the same features for a similar price as the Winzwon LED lights, you might be wondering what's the better option of the two. The one-year warranty you get with Govee might be the deal-breaker, as it shows you that the company not only has a good reputation but also wants to maintain it. So, if you want a cheap option that will still guarantee durability, the Govee LED light kit is the way to go.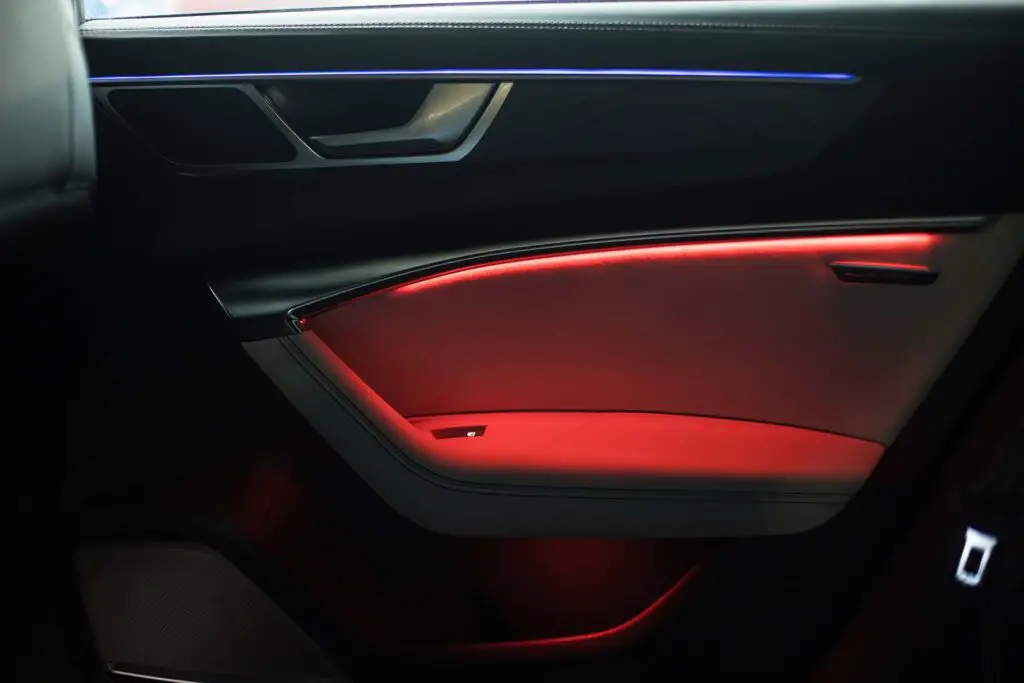 #4 Xprite RGB LED Car Interior Lights – A Bit Pricier but for All the Right Reasons
Now let's get to the options that are a bit on the pricey side. The Xprite LED interior lights might be a bigger investment, but you get what you paid for – this light strip kit is truly all-inclusive. From the Bluetooth app to the 16 million RGB color options, you're guaranteed a complete transformation of your car's interior. 
The Set Also Comes With Four LED Strips but They Guarantee More Brightness
While you also get 4 strips, perfect for putting a pair in front and a pair in the back, you are getting bigger brightness because there are 72 LED bulbs in total. These strips are very easy to install and come with other hardware to help secure them. On top of that, they are more durable than most options. While using a remote or a Bluetooth app, you can enjoy many lighting effects, dynamic modes, and a sound-active option.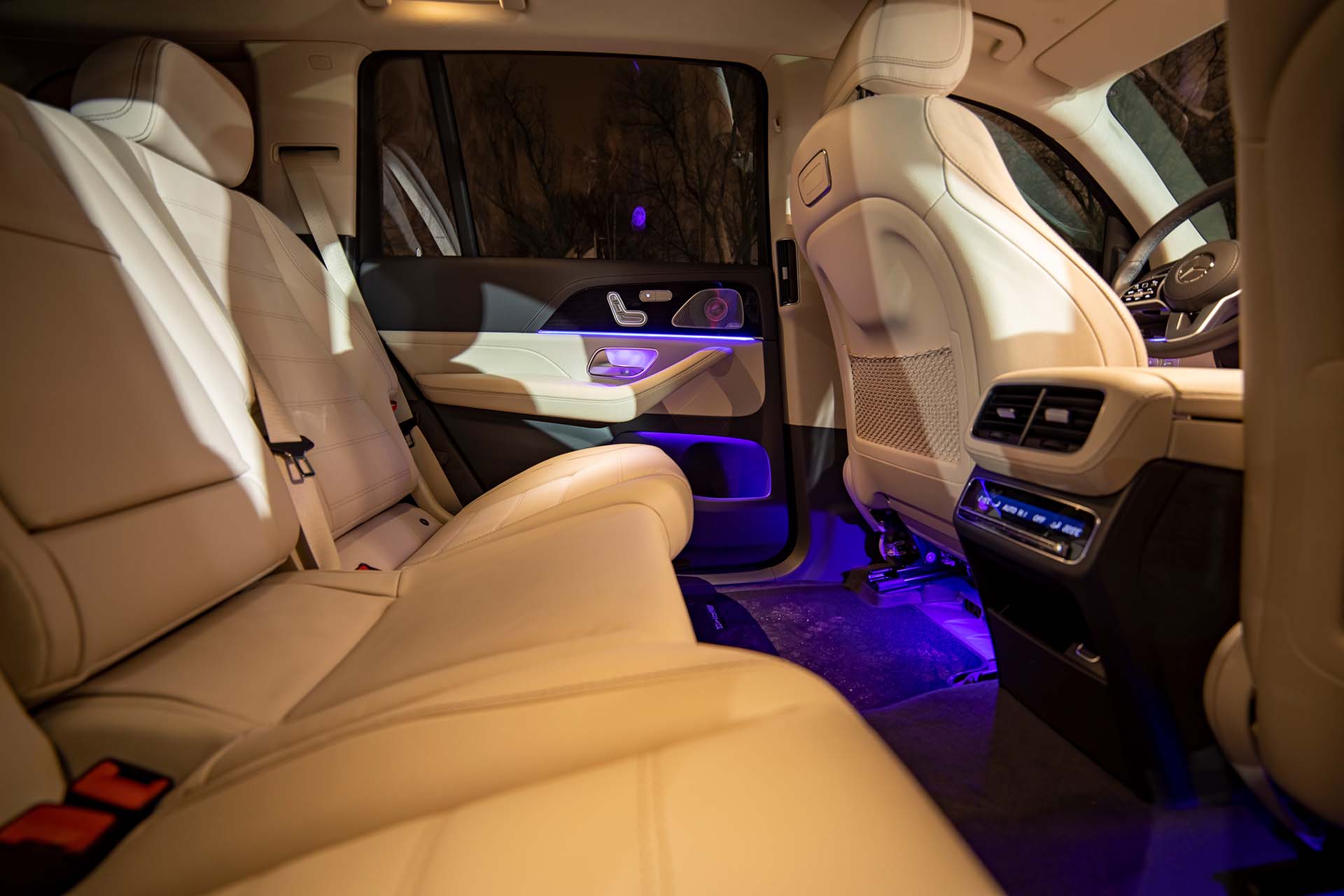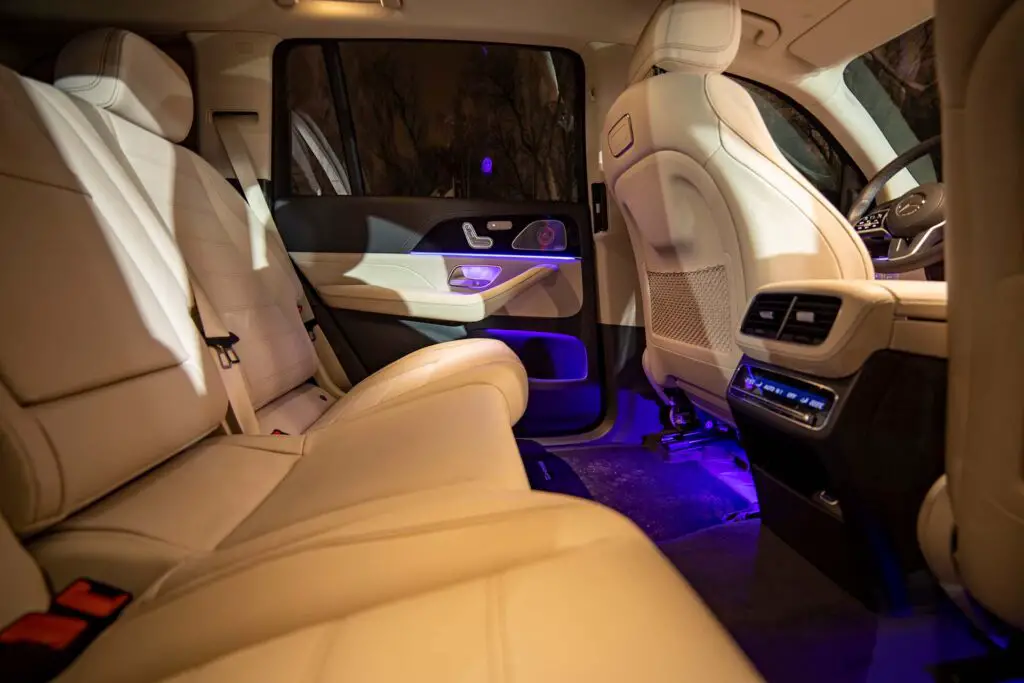 #5 OPT7 Aura Pro Interior Car Light Kit – The Most Exclusive Option When It Comes to Interior Lights
Regarding LED alternatives you can install in your vehicle, the products OPT7 offers are some of the best available. This company specializes in lighting features for different vehicles, both regular cars as well those meant for off-road driving. They are the priciest option on this list, but the quality you are getting is definitely worth it. 
Easy to Install and Loads of Features – Your Vehicle Will Get a Completely Fresh Look
With OPT7, you get a product that takes only a few minutes to install, as well as a smartphone app that will make switching through hundreds of modes as easy as possible. A Plug-n-Play Car Charger, exclusive sound-activated technology that is compatible with Car Play, and color mixes you didn't even know existed – add the 60-day warranty to the deal, and you got yourself a truly top-shelf option.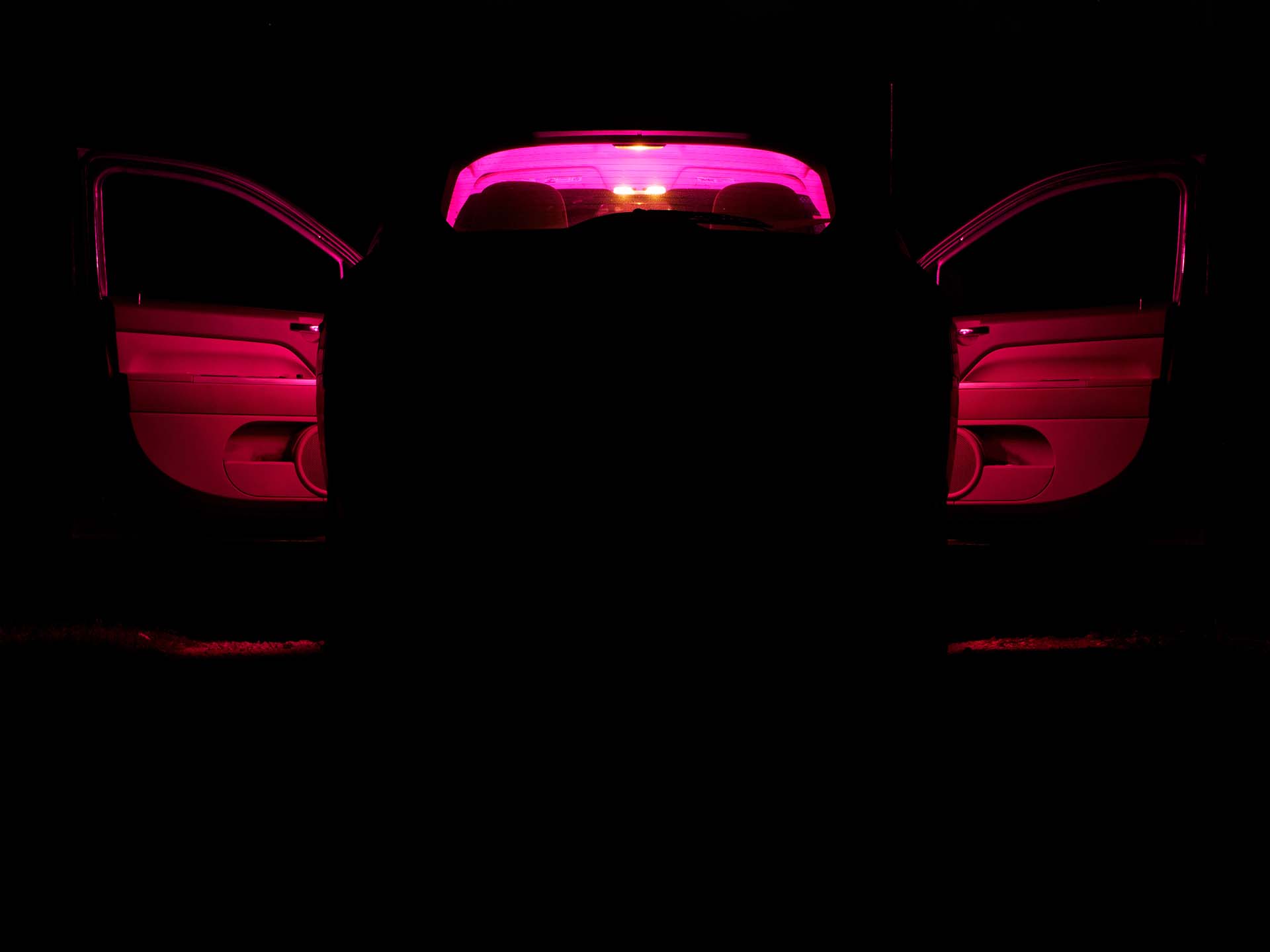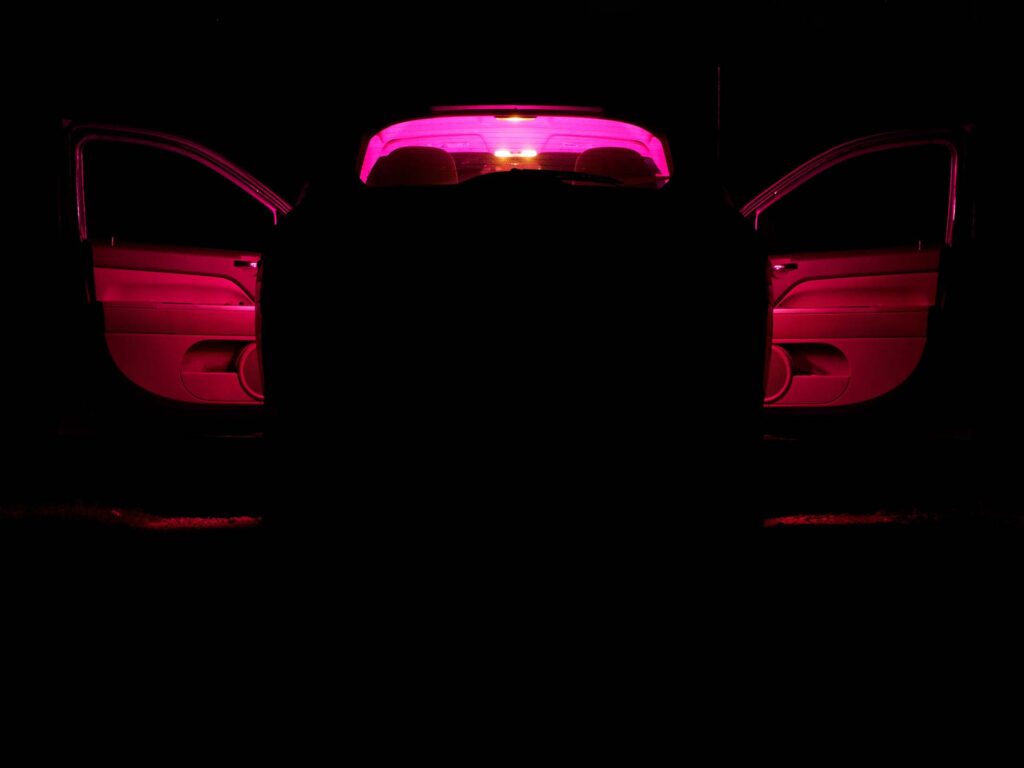 Driving Will Be More Exciting With the Unique Atmosphere LED Lights Bring
Once installed, you'll definitely spend hours trying out the different modes and options your chosen product provides. No matter what your final choice ends up being, you are definitely in for an amazing ride. You might even find yourself taking a long way home just to enjoy the lights a little bit more.